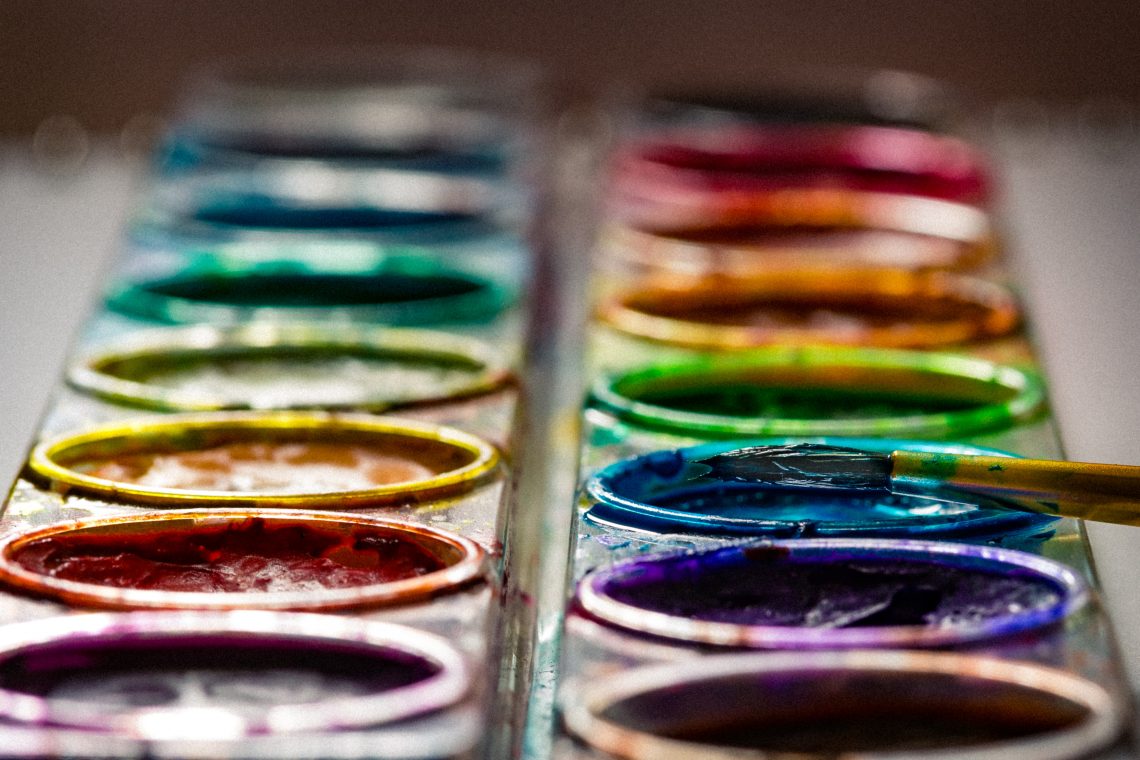 How to Choose the Best Paint for Your Home Walls?
Wall paints can easily magnify the appearance and feel of a room. They can also make the home's interior beautiful, spacious and inviting. But these days, many homeowners have claimed that finding the best paint for their walls is a bit too challenging for them. But you are free to choose the best paint you like, and any type of traditional color scheme does not bind you. You can utilize the shade you like as the base color and make a color scheme.
Choose the Best Paint for the Walls: How to Do it?
When you have decided to opt for the best type of paint for walls of the home, here are some fantastic ways to pick the best paint color, they are:
1. Look For Some Inspiration
When looking for inspiration for wall paints, catalogues and magazines are the best places to check them out. You will get access to hundreds of pages for paint colour inspiration on the online platform as well.
Many retailer sites are pretty inspiring with their paint brands and room vignettes. It will help show how you can utilize proper shades at your home. Social media platforms like Instagram and Pinterest also provide interesting inspiration as you find new and fresh paint colors available.
Pinterest is an ideal site to look for motivation, where you can save all your favourite shades or ideas on that platform.
2. Go for a Darker or Lighter Hue
On certain occasions, you just need a bit of adjustment that can help you find the correct paint color for your home's interior. Right before you think of abandoning your paint choice, you should go for a darker or lighter shade of the same shade that you chose. You will find many of the shades appear in gradual hues on the paint strip. It will be a good idea to request the paint shop to customize it by the percentage of dark or light shades.
3.     Utilize the Color Theory to make a Color Scheme
Color theory pertains to color's logical structure and use. Its basic categories include the color wheel, harmony, and usage context. You can use the color theory as a practical guide when choosing the best paint for any room at home.
You don't need to learn about color theory to obtain some outstanding ideas for a small color wheel. You can use these inexpensive color tools to quickly generate a color scheme with no hassle.
You just need to turn the reel and then see how exactly all the shades are related to each other. This will also help you effectively gain proper knowledge and understanding of color theory.
You might not paint your house the same that you encounter on the colour wheel, but you can surely opt for all those colours you like from the paint store. Once you learn several concepts, creating a colour scheme with the colour wheel will become a lot easier.
4. Choose Neutral Paint Shade and Get Creative
You don't have to go for neutral tints for your walls that are pretty laid back. You are free to rev up the neutral shade palette by becoming a bit creative with these colors. A striped wall that carries a neutral shade will add style and keep the room calm and relaxed. Neutral-cultured walls paired up with a pastel ceiling is an excellent way to add a bit of color without losing all the soothing vibes of the room.
If you desire a perfect balance between darker and lighter hues, consider Balboa Mist by Benjamin Moore. The color sits in the middle of beige and gray, amplifying the light in open spaces for an airy effect. This warm paint color provides a modern, clean, and crisp style. Incorporating this color in your living room or bedroom is the best way to go neutral. You can also apply this paint color in your home office or family room.
5. Take Out the Paint Color from the Print
The best way to pick paint colors for your home's interior is by starting with a print material or fabric. Table linens, throw pillows, and even bedding can easily offer you unique paint color ideas. When making an accent wall, you should go for a print that carries the boldest shade. If you want a paint color for a larger area or subtle, you can opt for the smallest details available on the print fabric. You can also carry the paint swatch to the paint shot to look for the best paint strips for your house.
6. Go Outdoors For Ideas
Outdoors are the best place to get some ideas for picking the best wall paint. Whether the laid-back blues at the beach or the foliage green, outdoor-inspired color schemes are relaxing and restful. Make sure to sample up all your favorite colors when outside, as you will surely find something that will grab your attention. Apart from that, when you are utilizing the landscape to get some ideas, check out all the dos and don'ts when using green.
You can also get inspiration from commercial and industrial establishments, such as restaurants, museums, and other man-made architectural structures. The color combination of these structures can be a good starting point for your modern-style home.
You can take photos and videos of the buildings or establishments that catch your attention. By doing so, you can go back and check the most appropriate ones for your home. You might be surprised to get unique, fresh ideas for a new paint color to bring out the beauty of your home.
7. Look for the Paint Color in the Artwork
Interior designers are known to pick out shades from an artwork when they design a home's interior. The majority of the artists are well-known experts of light and color as they make all their color schemes by themselves. You can benefit greatly from their insights by picking out shades from art you like.
Conclusion
When choosing the best paint color for your home walls, you need to pick them wisely. You can look for inspirations, get some ideas from outside or choose your favorite color from an artwork you like. That way, you can easily find a paint color that will instantly enhance the look of your home's walls.
Photo by Denise Johnson on Unsplash