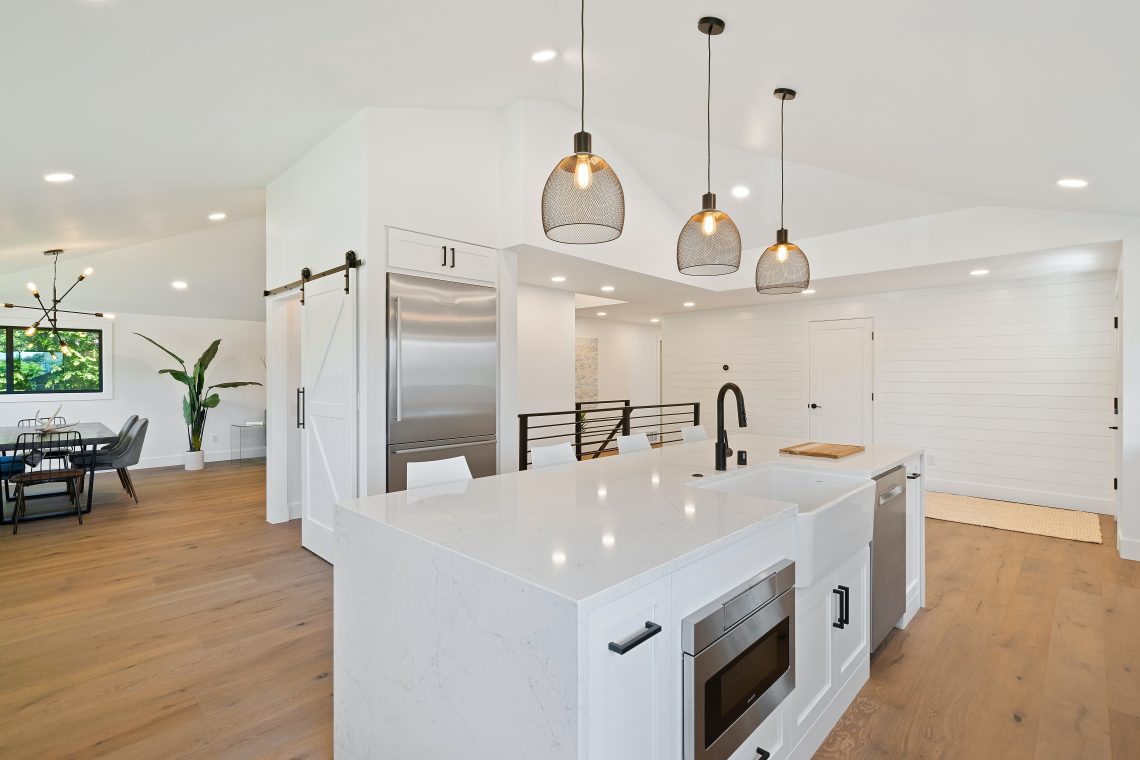 DIY Project Ideas To Help You Remodel Your House
Spring is coming and most of us are searching for DIY project ideas to help us remodel our homes. You're sitting in your living room and all you see is a wall. Or maybe it's the kitchen that has you stumped. Whatever the case, it can be quite daunting to think about redoing your house, since this means breaking up with your furniture, tearing down some of the walls, repainting everything in sight—the list could go on.
Home remodeling can be expensive, especially when you have to hire someone to do it for you. This is why today we're sharing ideas about DIY projects that will help you spruce up your house without having to break the bank. Read on to find out what these ideas are, but first, why do people remodel their homes?
Why Or When Should You Remodel Your House?
Everyone always has reasons for why they cannot do anything with their property, but it is expected that annual renovations are expected to keep the house in its best state. If you do not renovate your house on a regular basis, then you will find that over time your house will suffer from wear and tear. This means that your home might start to lose value, become less functional, and might even make it harder to sell.
That said, it is true that remodeling a house can be a bit pricey, but that also depends on what you plan to do. According to professionals, the expected costs today to furnish a house is anywhere between $17,000-$35,000. If you do not want to spend that much, then you need to consider the benefits of facing up to some renovation work. If you are putting off renovations because they seem like a daunting prospect, then there are ways that you can make them easier for yourself.
There are many benefits to doing DIY renovations yourself rather than hiring a professional contractor. Remodeling can be expensive, especially if you hire out all the work and end up spending more money than expected. You might find that you can remodel your house quickly and cheaply with a do-it-yourself attitude.
Front Entrance Makeover Ideas
If you are looking for ways to improve the exterior of your home, one of the first places to start is by giving your front entrance a makeover. This will help enhance curb appeal and give visitors an impressive welcome.
Some DIY project ideas that you can use to makeover your front entrance include painting the front door a brighter shade. In order to make your front entrance stand out, consider painting the front door a bright color such as red, yellow, or lime green. Paint is relatively inexpensive and easy to work with and can produce immediate results. If you do not want to change the color of your current front door, consider painting the door trim a brighter color.
You can also add some pizzazz to the outdoor décor by adding new plants and flowers or changing current ones that are blooming. You can also change your front door mat, add a new welcome sign or install a doormat made of recycled tires for an earth-friendly touch. Installing a new front door is also an option, but may not be a DIY project.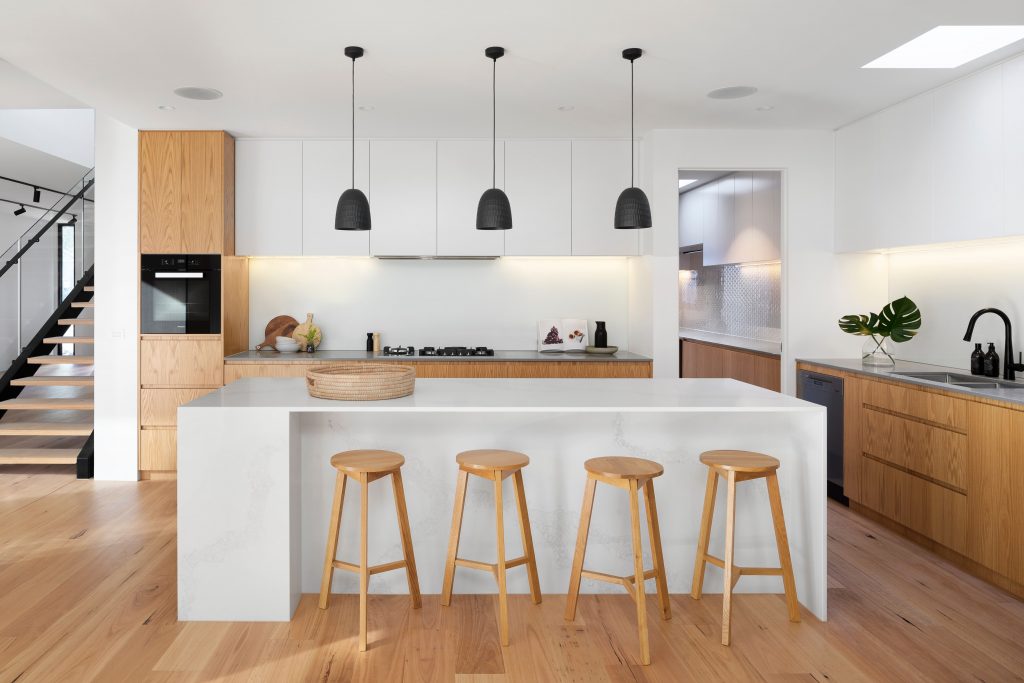 Apply Removable Wallpaper When Renovating Your House
Removable wallpaper is the new, innovative way of renovating your house. On top of being practical and decorative, removable wallpaper can heighten your home's overall value. Applying removable wallpaper may seem complicated at first glance, but once you get to learn the trick of it, you will find the process much easier. The following are some important things to keep in mind when applying removable wallpaper. There are two instances where you should apply removable wallpaper: 1) when you want to renovate your house; 2) to hide temporary imperfections like nail pops and seams.
Make An Outdoor Fireplace For Outdoor Living Room
Many people today are opting to beautify their outdoor living spaces for more relaxing and enjoyable lives. They are spending more time outdoors with friends and family while entertaining, barbecuing, or simply enjoying the fresh air. This is where designing an outdoor fireplace can contribute to a more personalized style of relaxation.
Decorative fireplaces are often constructed in brick, stone, or stucco. When selecting the type of fireplace to design, think about what material will take on the style you have chosen for your outdoor living space. Some materials require less maintenance than others, so ask yourself if you want something that requires little work every month, or would you prefer something you could leave for a while without having to tend to it.
Rejuvenate Your Bathroom With These DIY Projects
There are some projects where personal preference can play a big role, but when you're talking about your bathroom, there are few DIY projects that are more universally approved than bathroom remodeling. You don't have to pay an arm and a leg to get your bathroom looking new again. Put in some elbow grease, make use of these affordable methods. Let's take a look at just a few of the many DIY projects you can pull off without hiring a contractor.
Replace shower curtains with glass doors from this glass shower door company, as well as replace old faucets and towel bars and rings. You can also replace old doorknobs, change out old wooden cabinets with sleek, modern ones and if you want to really go all out on your bathroom remodeling project, consider adding a new bathtub. Though that may require you to contact a professional.
Hang Colorful Wall Art to Remodel Your House
One of the best ways that you can revamp and redesign your home is by having new wall art to spruce up the interior design. There are many different types of wall decor to choose from depending on what you want to do with the room. For example, if you want to make a more calming and serene environment, then you should put up some soothing master bedroom wall art. If you are looking for more of an artistic design that is meant to be entertaining or amusing, then you can go ahead and decorate your walls with one of the many types of hanging art that you can purchase.
One of the best places to buy wall decor is online at sites such as Amazon or eBay. You will have a much larger selection available, and also avoid going from store to store only to find that there are very few options for what you're looking for. It's easy enough to search through the different patterns and designs online. It will only take a few minutes to find the perfect wall art that will match your current interior design.
Put Up Window Coverings
Putting up window coverings is an important DIY project to undertake when you are renovating your house. A house requires constant updating and renovation, so it can look fresh, attractive, appealing to potential buyers or renters. If you are redoing the entire house, then you have to take each room one after another, but if not, you can start with the living room first. This is usually the main space of the house, where you entertain your guests and spend most of your time.
DIY projects like putting up window coverings help make a home feel cozy and give it a fresh look it deserves after making changes to its appearance. Putting up window coverings is important because it helps to set the tone for any room whether you want it to be bright and airy, cozy, or relaxed. It also helps create a sense of privacy between you and your guests.
These are just a few of the many DIY project ideas that you can do to help revamp your home. It won't cost you much money, and it will give your house a fresh new design that will make it look more modern and appealing in its appearance.