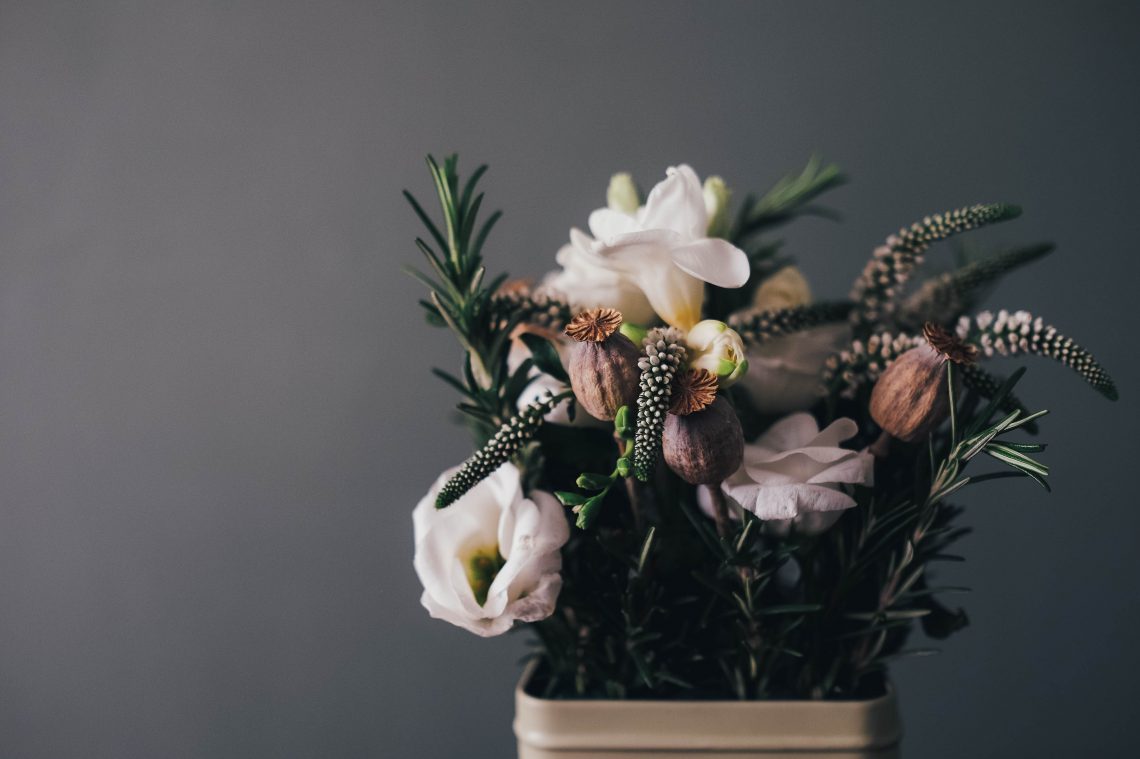 4 Amazing Ideas On DIY Flowers And Greenery Arrangements
Looking for Flowers And Greenery Arrangements ? Everyone knows how great flowers look as home décor, but what you might not understand at first is that not all flowers will go with your interior, and sometimes you'll find arrangements that you'll even want to recreate. In cases like that, it's good to know how to arrange and take care of your fresh flowers.
In this article, we'll talk about some flowers and greenery arrangements that you can take inspiration from.
Pale and Simple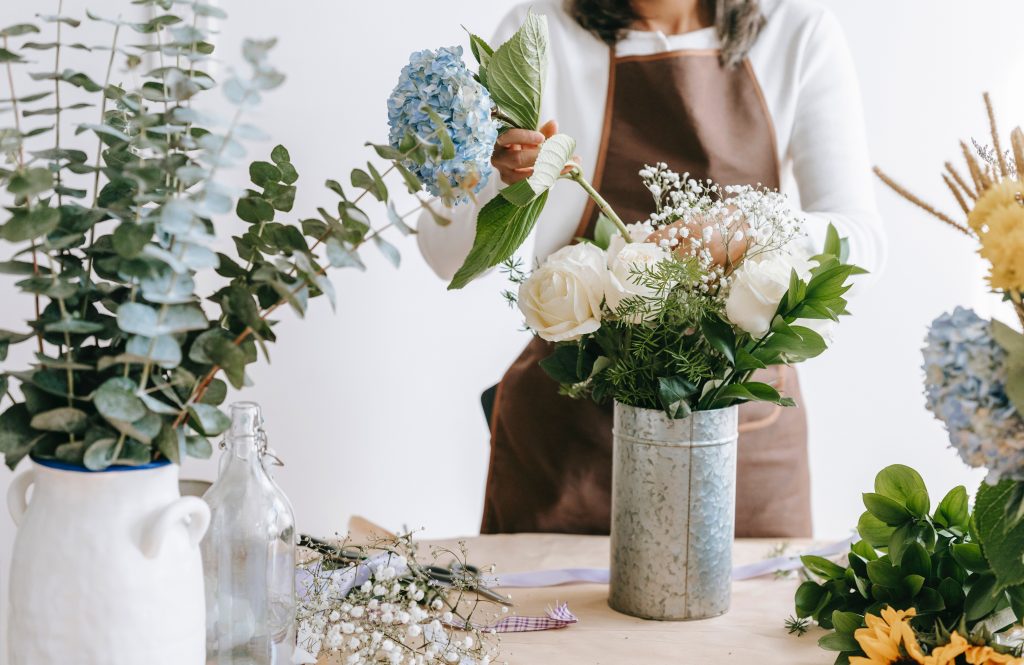 While most floral arrangements like the ones from nw calgary florist are meant to sit in vases and are often made to stand out, it's not always what your place needs. Sometimes your home just needs a beautiful but neutral floral arrangement to add to the atmosphere and make the place smell lovely.
If you think your interior wouldn't look good with some bright red flowers in a vase, take a metal tin and try something new. This collection of white flowers with the stems and leaves left on is a wonderful idea – the leaves add a little pop of color to the arrangement too, which is all you need for a pale but classy arrangement like this.
A lot of flowers come in white, but roses and daisies are two of the most popular.
Tropical Garden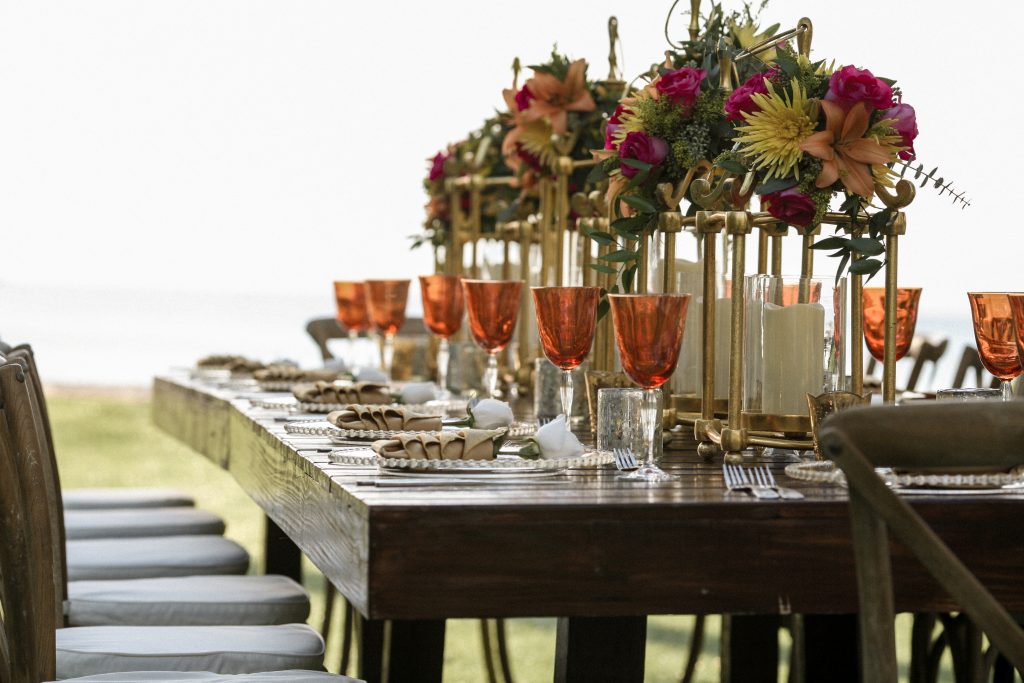 If you want to go the classic route and make your dinner table stand out, we have a solution. Forego the usual roses and monochrome setting for something more lively – a tropical-themed bouquet bursting with flowers, leaves, and life!
For this bouquet, consider getting flowers inspored by the colors of sunset, of flowers in the rainforest, and even some exotic birds. This means yellow, orange, pink, and even red. Take different shades and colors, and then combine them with some large leaves and smaller flowers in an arrangement that's bursting out of the vase.
Experiment with asymmetry and some natural fillers like twigs and small flowers to make the bouquet feel more complete and look interesting, and voila! Your dinner table or living room just got a lot more interesting.
Cute and Sweet
If you're in the mood for something small and cute, try arranging brightly colored and cheerful flowers something like this: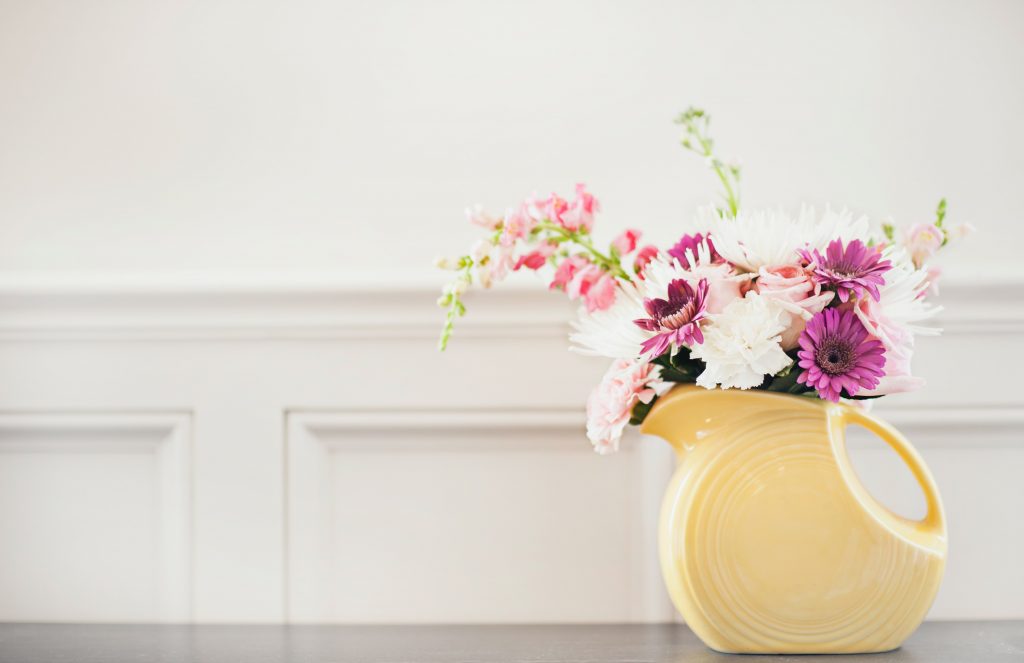 This arrangement includes a whole range of bright flowers – from roses to daisies and even smaller ones, it's brightened up with the help of small strategically placed leaves. It can even work if you have flowers that have short stems, and it doesn't require a lot of them.
The small and compact shape makes arrangements like these ideal for smaller shelves and dinner tables where a large centerpiece or bouquet type arrangement would just end up dominating the whole table.
Bold and Dark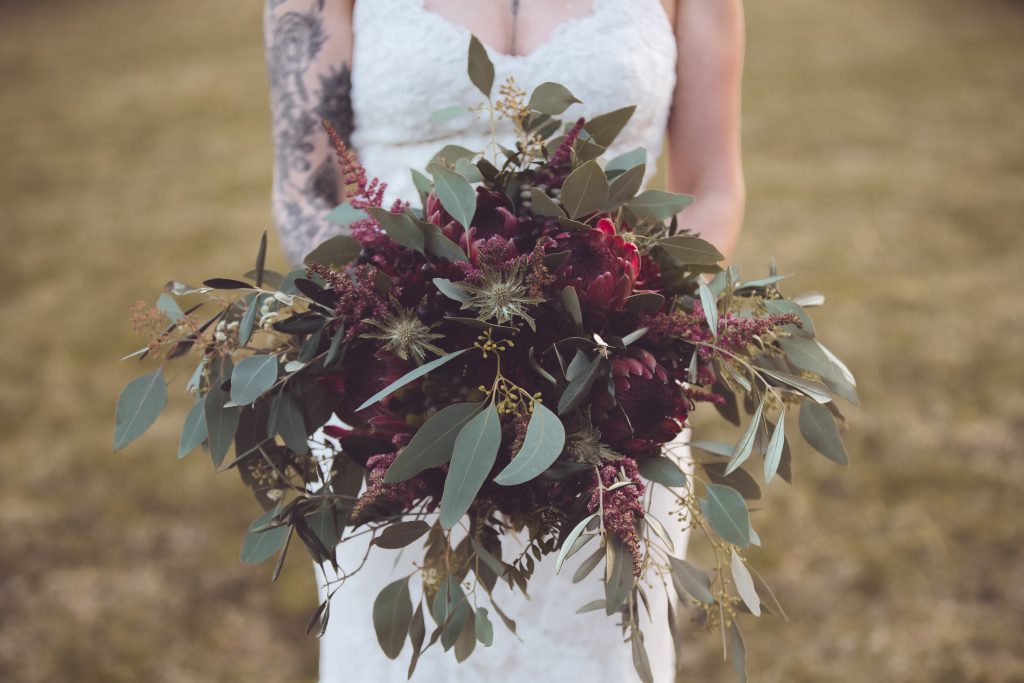 Flowers have a reputation for being cheerful and bright, but that doesn't mean they're the only types out there. Sometimes you can take the darker flowers and make something truly unique out of them, like this orange and maroon bouquet that we feel is also inspired by the sunset and tropical themes as well as autumn.
Dark roses, berries, and yellow leaves instead of green make it stand out and give it a very unique look. This arrangement would certainly stand out in any living room or on any dining table.