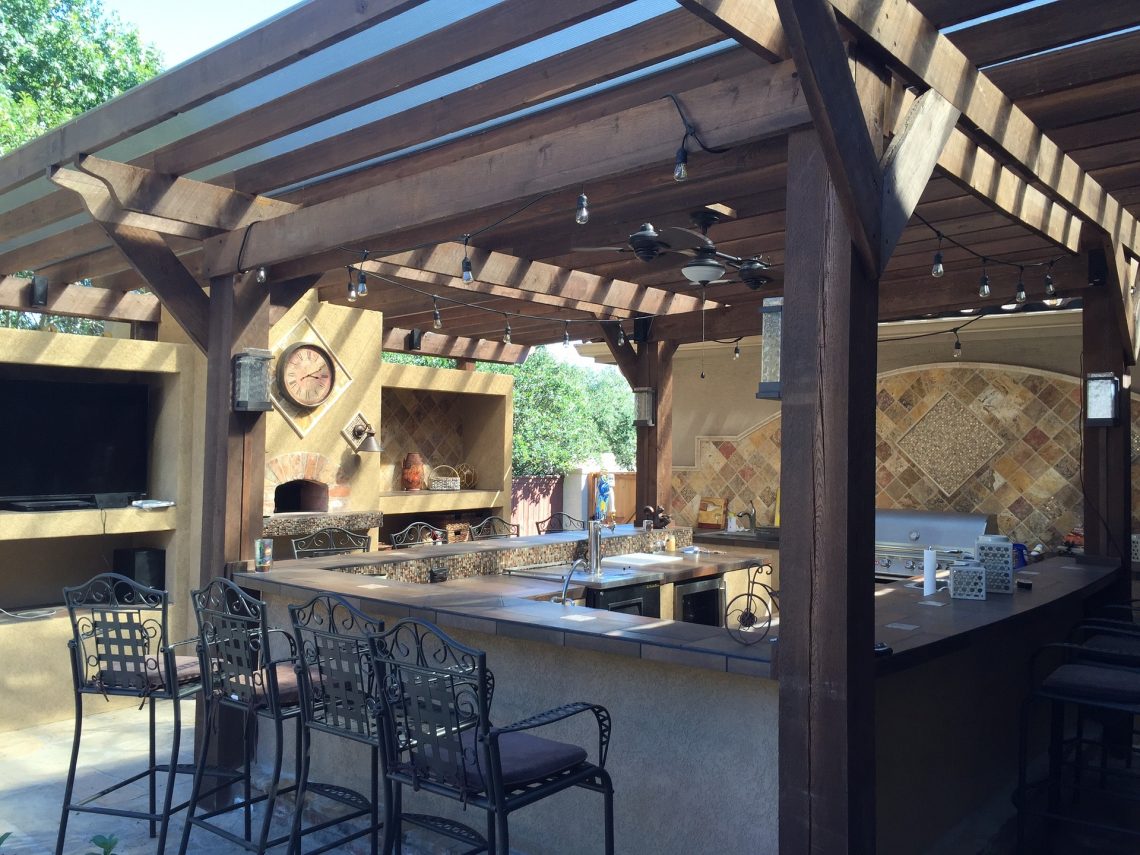 6 Reasons Why You May Want to Consider Having an RTA Outdoor Kitchen
Cooking outdoors is becoming increasingly popular and more people are considering building outdoor kitchens to enjoy some of their favorite dishes in the great outdoors. If you live in a climate that permits year-round outdoor living, then outside kitchens are a must. Not only do RTA Outdoor Kitchen kits add value and beauty to your home, but they also provide a wealth of added benefits. Here are six reasons why you may want to consider having an outdoor kitchen:
It's a Perfect Gathering Place
Outdoor living is meant to be shared. Outdoor kitchens are a place for friends and families to enjoy one another's company, create new memories, and strengthen old ones. An outdoor kitchen can be one of the best gathering places in your home because it's where you'll find people gathered around during parties, games days, family gatherings, or simple backyard fun. Kids are naturally drawn to an outdoor space too since their imaginations soar when playing in the yard. What better way is there to spend quality time with family than preparing food together in an outdoor kitchen? The more time spent together in this setting strengthens family ties while creating lasting memories for all involved.
You Can Cook In All Weather Conditions
No matter the season, cooking outside is always possible with RTA outdoor kitchens. During the winter months, you can still enjoy using your outdoor kitchen by heating nearby areas with fireplaces and other sources of radiant heat. Radiant grills and cooktops provide you with many ways to cook your favorite dishes in all kinds of weather conditions without compromising on taste or flavor because they operate at lower temperatures than traditional stoves and ovens do when indoors. The versatility of outdoor grills and their ability to be used in any weather condition makes them valuable investments for anyone who loves cooking outdoors.
You Get More Value For Your Home
According to recent studies, homes equipped with outdoor kitchens offer an average of 7 percent added resale value to the home. Look for one that includes a dining and entertaining area; this brings more value to your property and makes it easier to sell when the time comes. An outdoor kitchen instantly adds curb appeal and charm to backyards while increasing its overall use and prolonging its lifespan. Outdoor living is popular among homeowners today which explains why outdoor kitchens are such an important addition to any home's backyard design.
Enjoy Better Cuisine
An outdoor kitchen provides you with better opportunities for fresh air cooking. Fresh air cooking generally enhances the flavor of food since heat isn't coming directly from your stove or ovens, but instead from radiant appliances that have been designed just for an outdoor setting. Cooking outside gives you the chance to utilize your grill or smoker, which are great cooking tools up tasty meats and veggies. Nothing beats throwing a delicious meal on the grill outside while enjoying all that Mother Nature has to offer. It's also healthier since you can avoid turning on your ovens and heating your kitchen in the summertime heat.
Enhance Your Outdoor Living Space
When it's time to entertain guests or simply enjoy some downtime with family members, nothing adds comfort like having a spacious outdoor living space equipped with an RTA outdoor kitchen. An outdoor kitchen increases entertaining space by providing dedicated areas for preparing food as well as storage for dishes, utensils, pans, marinades, seasonings, grilling accessories, condiments, and much more. Quality RTA kitchens are constructed with long-lasting materials that can withstand hot temperatures so you know your outdoor kitchen will be ready when you need it most. Also, outdoor living spaces are an important aspect to consider when building a new home or looking for a place to host your next celebration.
They Offer Additional Storage Areas
If you're searching for space to store your grill accessories, plates, utensils, or refrigerator items while prepping food in an outdoor kitchen, look no further than RTA outdoor kitchens. These units are equipped with storage areas specifically designed for keeping items that you typically use while cooking out of the way but within easy reach. Outdoor kitchens may be built on decks, patios, balconies, or near swimming pools using prefabricated designs that can match any existing décor. The best part about RTA kitchens is their ability to transform ordinary backyards into personal oases and playgrounds where families can cook and entertain together — all year round, regardless of the weather conditions.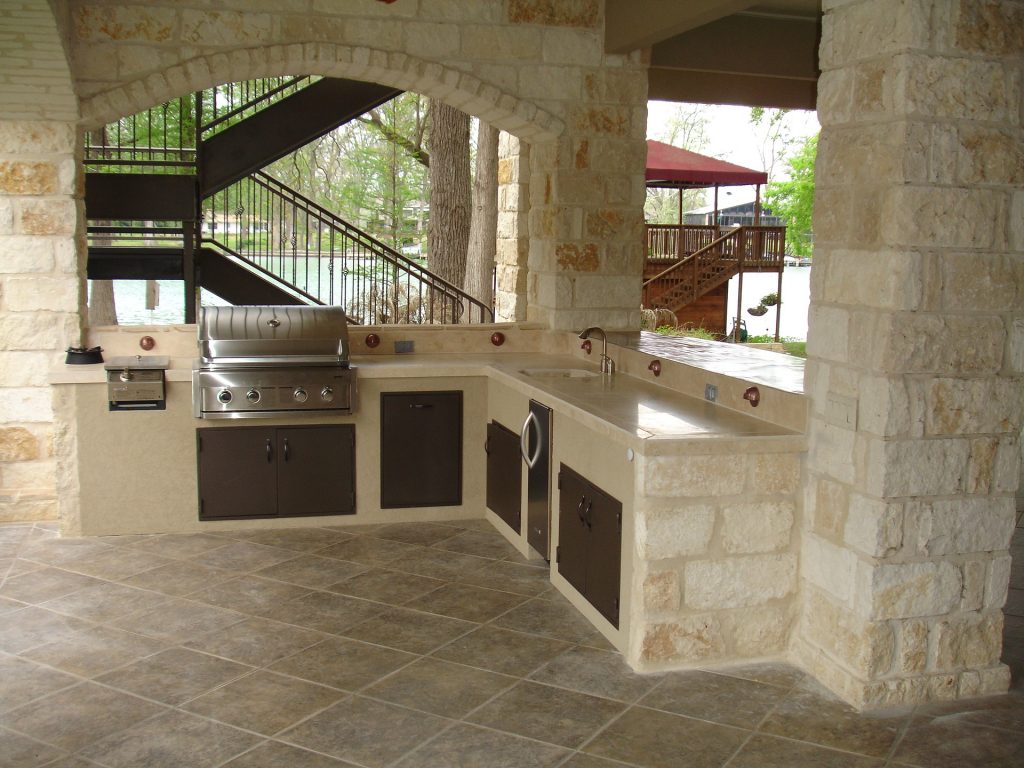 As you can see, there are numerous benefits to having and using an RTA outdoor kitchen in your backyard. Whether you're cooking for your family or friends or simply want to enjoy some quality time outdoors, an outdoor kitchen provides endless opportunities for creating memories that will last a lifetime. If you've been looking for ways to enhance the value and enjoyment of your home, installing an outdoor kitchen is a simple way to do it.