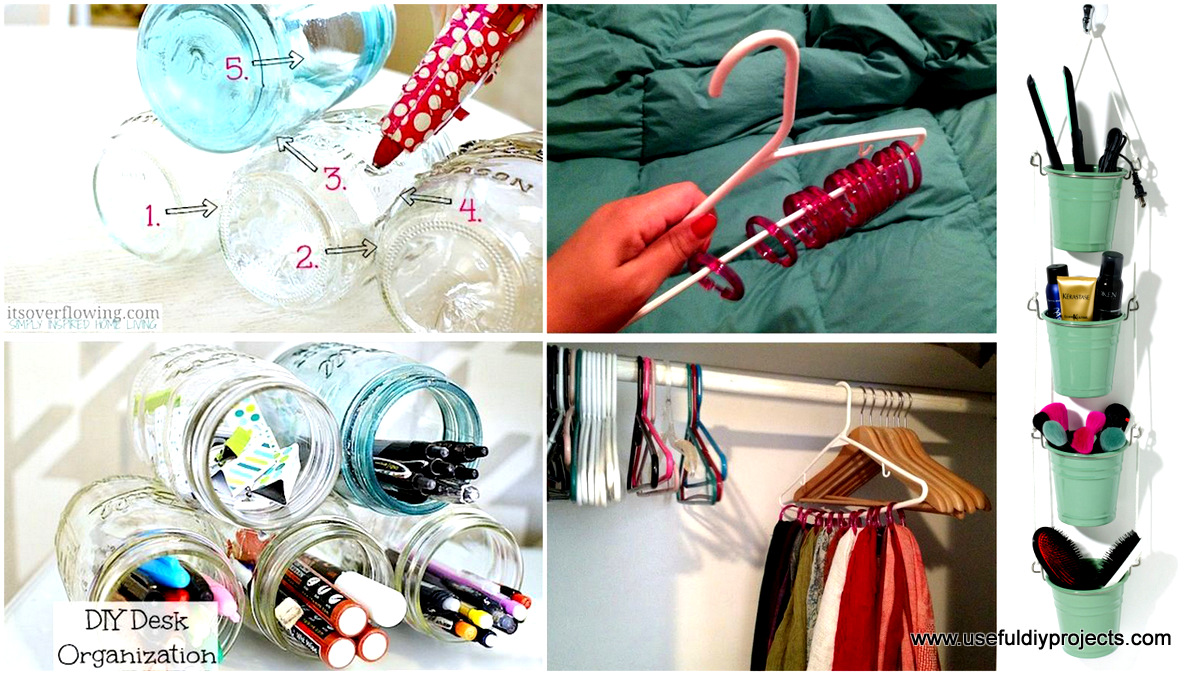 18 Ingenious Storage Ideas and Organizers to Declutter Your Room
Today we are talking about Brilliantly Ingenious Storage Ideas and Organizers to Declutter Your Room. Small spaces have the tendency of getting cluttered and overcrowded with time. And it is up to you to find the most ingenious solutions of keeping things organized and in check.
More than once we have come to the conclusion that small clever ideas are the best approach due to their ingenuity and small space-print. Unusual ideas have been showcased below in the hopes of providing you will some base material in your attempt of decluttering your room. Use random ordinary objects and transform them into storage options whilst saving up on your budget.
1. Bathroom Storage Solutions Using Colorful Buckets
Bathrooms tend to get over crowded in any home so we advise you to take some colored metallic buckets and rope and create this smart cheap bathroom organizer.

2. Desk Utensils Organizer From Picture Frame
Your working space must be kept clean all the time so use a picture frame to create this elegant paperwork and pencils organizers.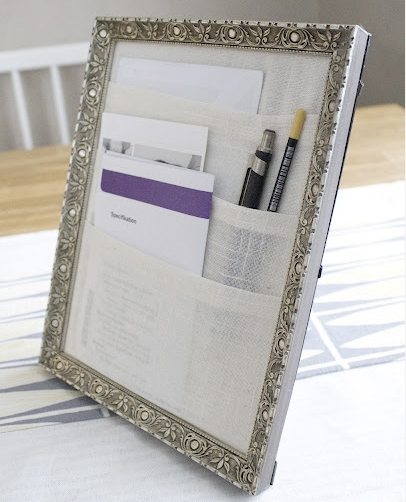 3. Paperwork Organizer On The Wall
A file rack will help you organize your everyday paperwork whilst saving up on desk space.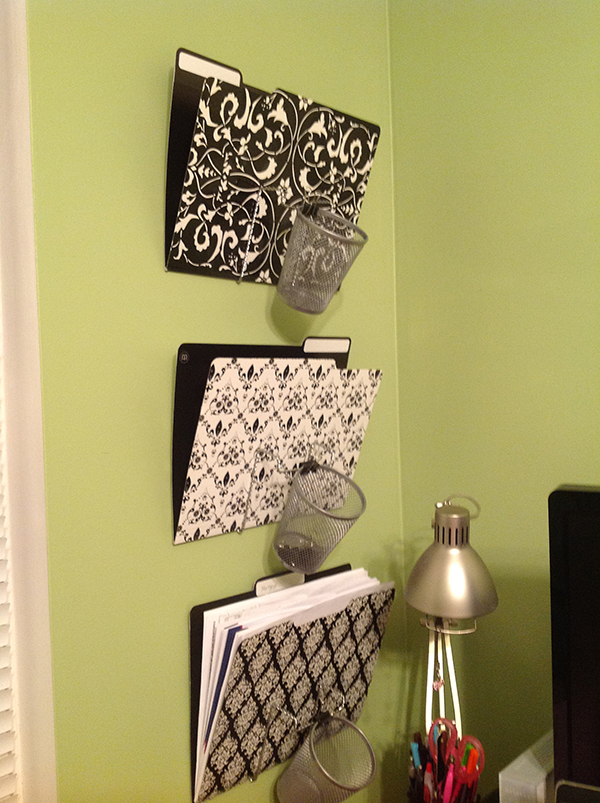 4.Erasable Picture Frame Schedule
Having a schedule is a very smart step to take so make one where you can write with a marker each day of the week.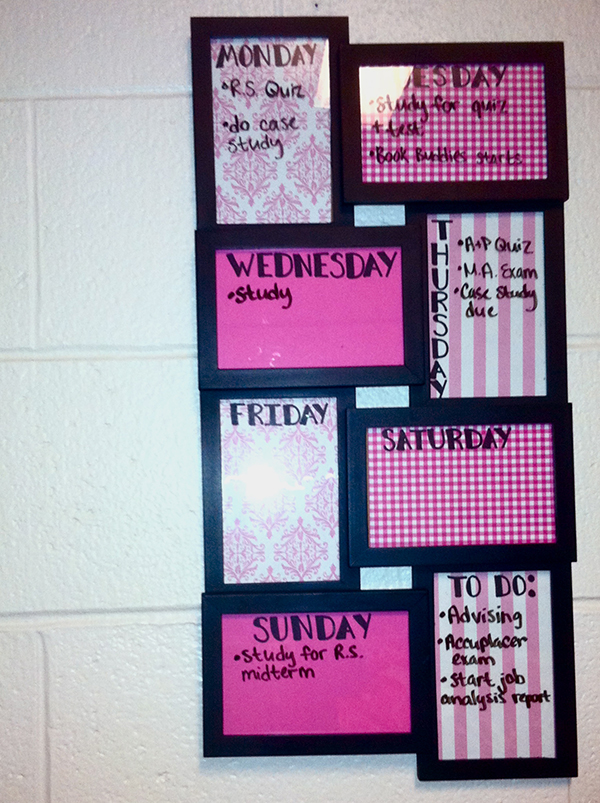 5. Paper Clips Cord Organizer
Cords are such a huge problem, stacking up dust and dirt and always tangling. Use paper clips to hold them in place on the edge of your desk.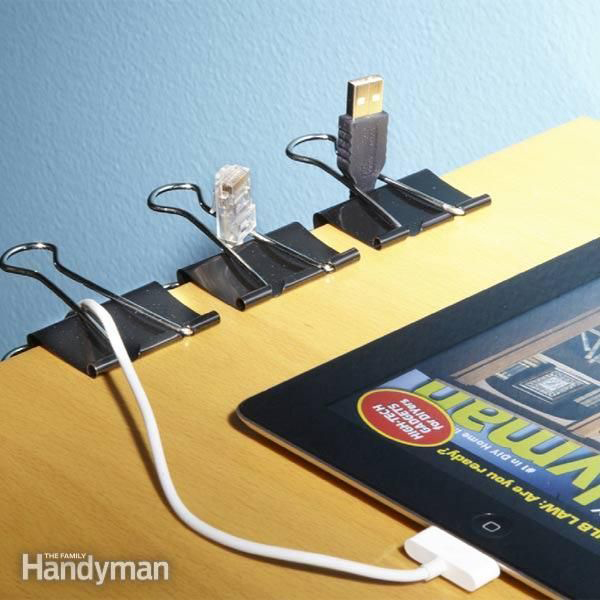 6. Wooden Crates Used as Storage Solutions
Wooden storage crates are wonderful furniture pieces. So use them with confidence, repaint them in an elegant tone and add a cozy pillow to use them as a small sitting spot as well as a storage option.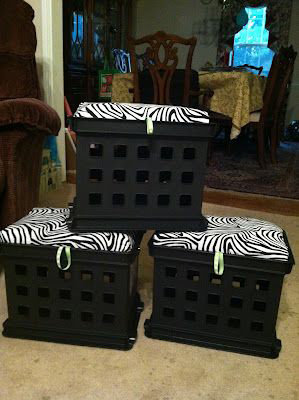 7. Storage Ensemble Mix And Match
Plastic storage drawers are cheap and easy to find but don't always look appealing. Try adding various materials behind them to increase the aesthetics of the storage ensemble.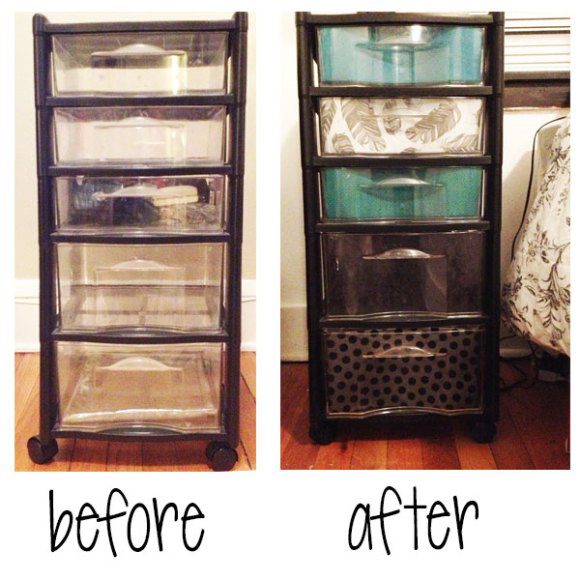 8. Cork Board Craft For Your Office Area
Corkboards are great inventions. You can dress them up with beautiful fabrics if you are not that into raw finishes.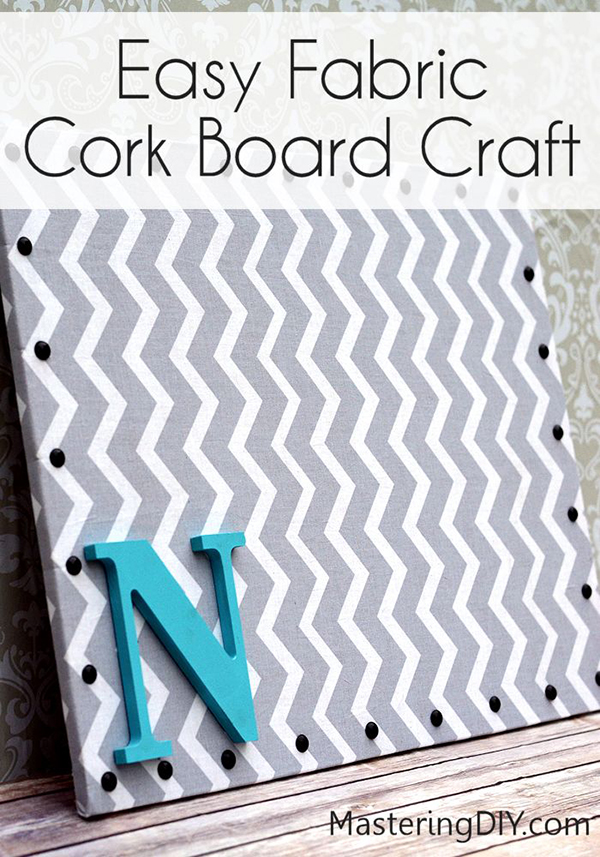 9. Drawer Organizers Using Cardboard Boxes
Cardboard boxes can come in handy when you are trying to reorganize your drawers.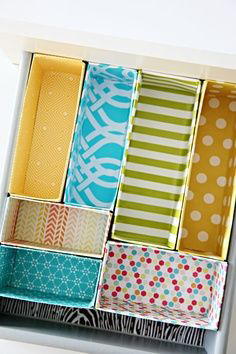 10. Floating Nightstand Solution For Bunk Beds
A floating nightstand when having a bunk bed is such a cool idea, space efficient.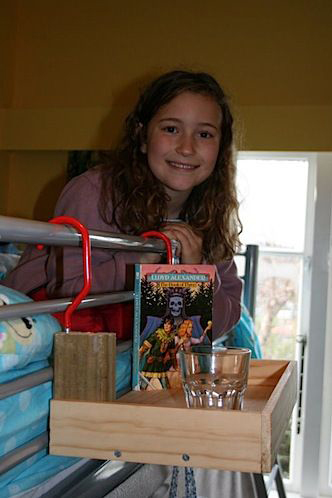 11. Mason Jar Recycled As Makeup Brush Storage Idea
Old mason jars can be beautified and transformed into makeup storage so easy.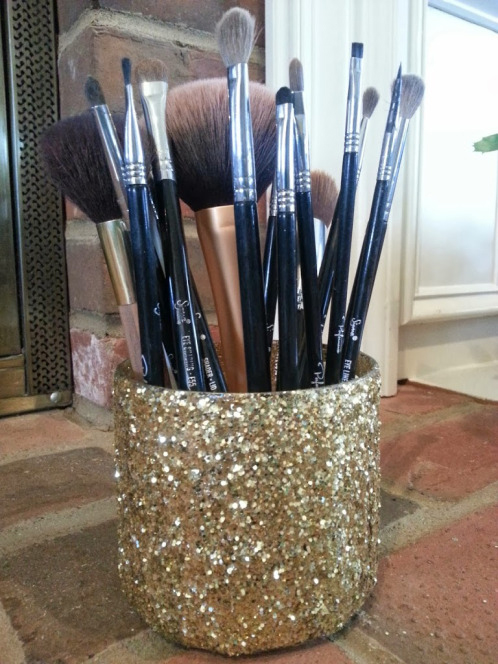 12. Magnetic Strips To Hold Your Bobby Pins In Check
Bobby pins often get lost or misplaced so use a magnetic strip to hold them in place in your bathroom.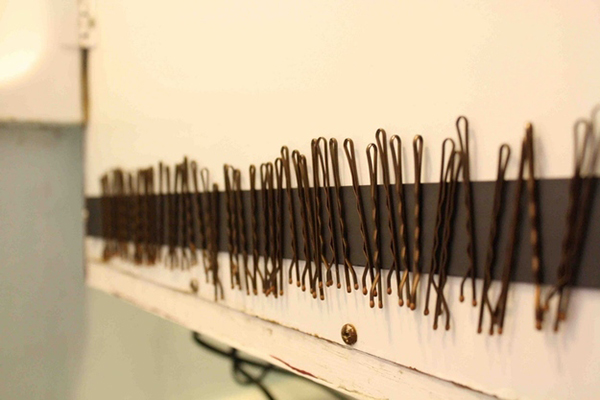 13. Tool Box Turned First Aid Kit
A first aid kid should exists in every home so be prepared.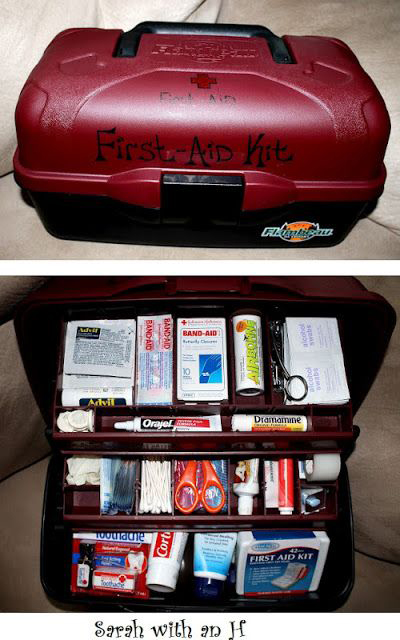 14. Scarf Storage From Coat Hangers
Store all of your scarves in your closet in a space efficient way.

15. Storage Box With Style
Storage boxes are cheap but not so pleasing to the eye so follow the tutorial link below and learn how to transform it.

16. Desk Organizer From Clipboards
Fabric covered clipboards as a working area organizer method.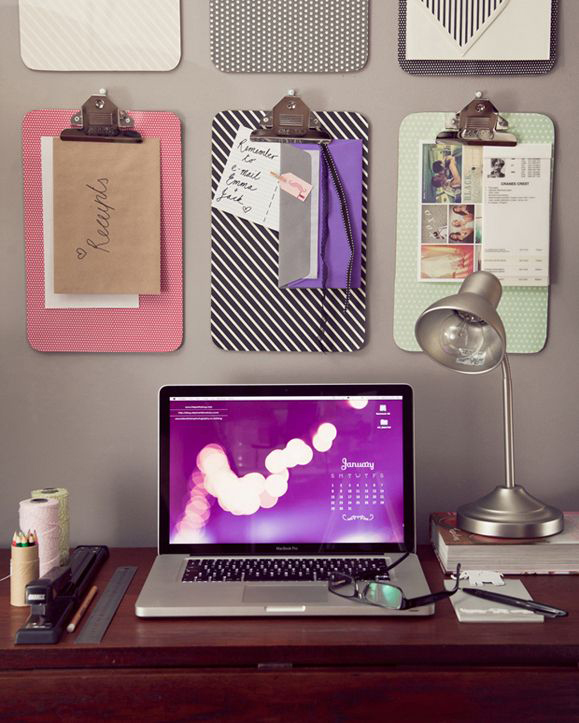 17. Pencils Organizer From Mason Jars Ensemble
Another creative idea for the working space is gluing mason jars together to obtain a pretty pens and pencils organizer.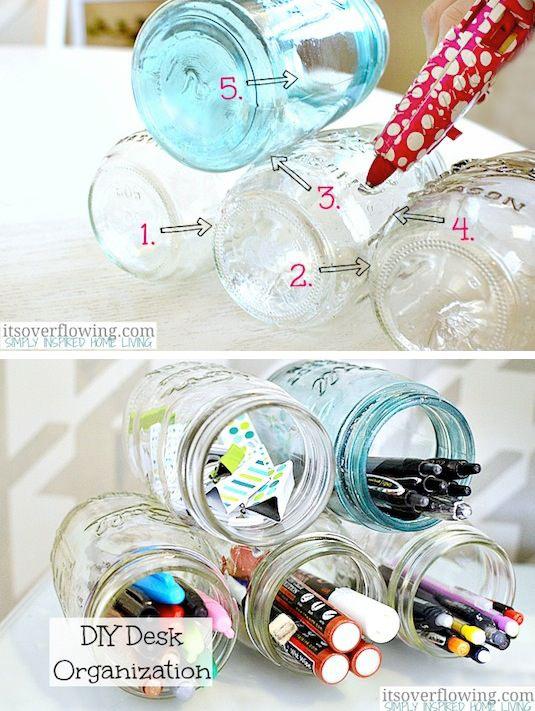 18. Toothbrush Storage Solution
Use a plastic toothbrush case and cut it in half and glue it to the bathroom wall to create a safe smart toothbrush holder.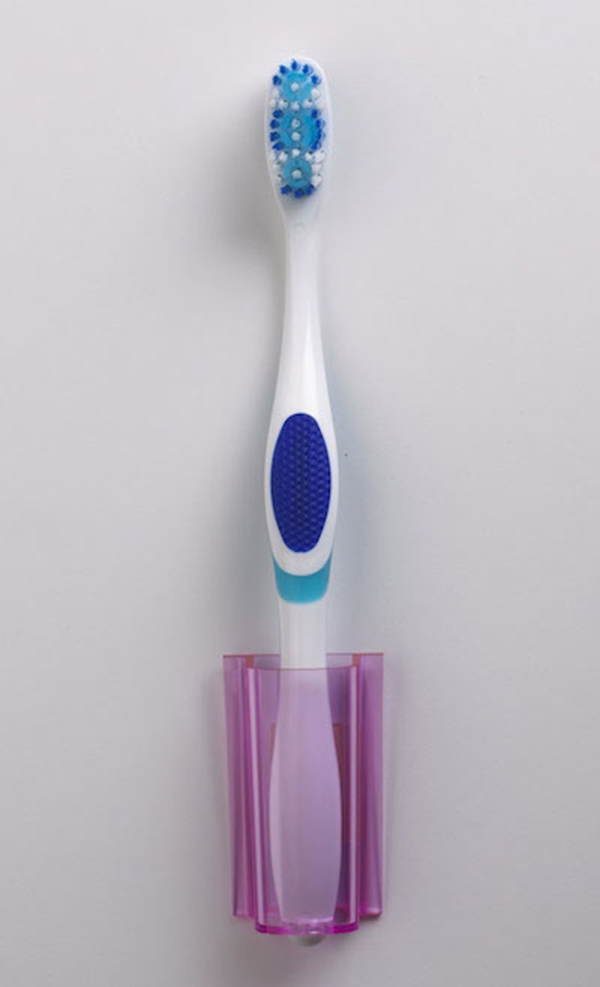 What do you think about our small Brilliantly Ingenious Storage Ideas and Organizers to Declutter Your Room compile? Which methods of keeping your room organized and decluttered do you use? We would love to hear your feedback in the comment section below.