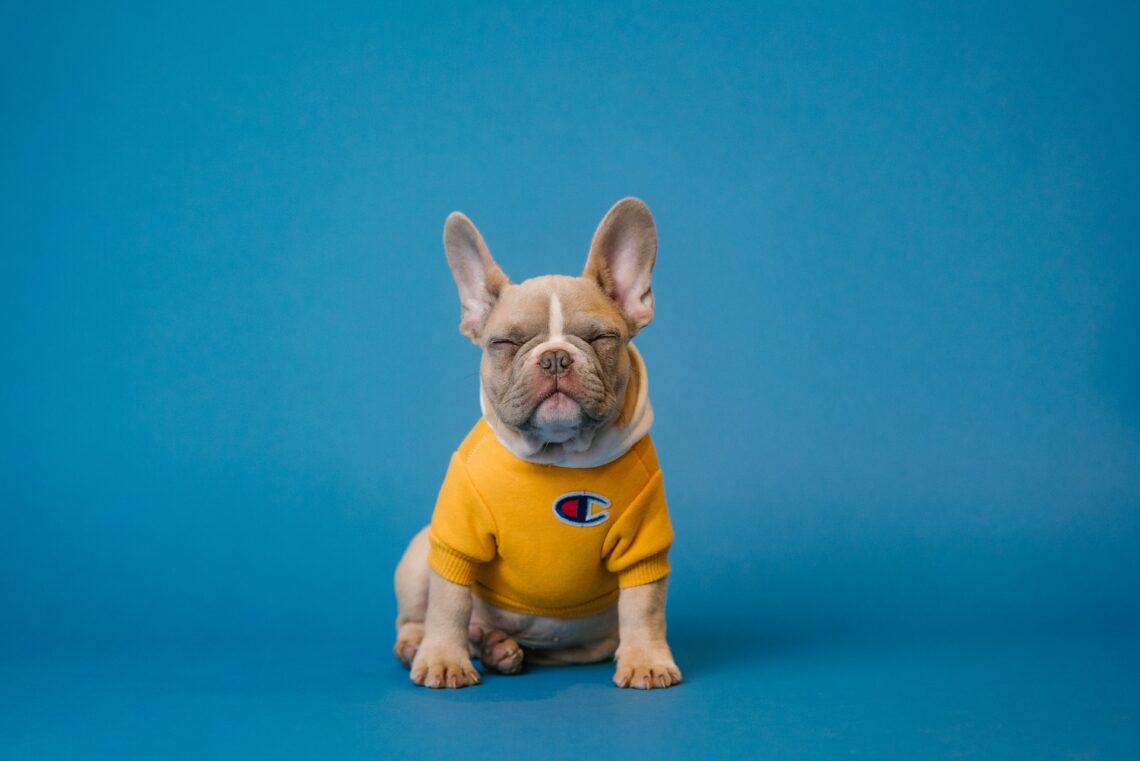 DIY Dog Accessories: How to Make Handmade Accessories, Toys, and Collars for Your Pup
Whether you're a new dog owner or have had your best bud in your life for years, splurging on our pups is a habit no pet parent can get rid of. Nor should they! But buying the same generic dog accessories from the pet store can get old fast. So, why not try making your own DIY dog accessories instead? Not only is it a fun and creative activity, but it can also save you money in the long run. 
This article will guide you through making some simple but fun dog toys and accessories, including collars and other fun and functional items for your furry friend!
DIY Dog Accessories
"DIY dog accessories are a great way to engage with your pup and provide them with new and exciting ways to play." – Sarah Johnson, Pet Blogger
Given the wide variety of handmade DIY dog accessories you can make, you have a lot of options to choose from. Here are a few simple but fun ideas to get you started:
Doggy Tote Bag
If you like taking your dog on adventures, why not make a stylish tote bag to carry the doggy-day-out essentials? You can use any fabric you like and add pockets to make it functional and cute.
Doggy Bandana
Bandanas are a classic dog accessory, and they're arguably the easiest to make at home. Simply choose your fabric, cut it to size, and hem the edges. You can also add decorative touches like embroidery or applique.
Doggy Blanket
Dogs love to snuggle up in blankets, so why not make a personalized cozy blankie for your pup at home? Choose a soft and durable fabric and add decorative touches like fringe or pom-poms.
DIY Treats
You can never have enough treats on hand. And giving your pet homemade healthy treats is the best way to ensure their health. You can find lots of recipes online to make yummy doggy treats that use nutritious ingredients like carrots, sweet potatoes, and dates. But if you're concerned about allergies and are questioning "Can my dog eat dates," consult your vet before introducing any new foods into your dog's diet.
Funny DIY Dog Accessories
While many dog accessories are functional or cute, there are some that make you laugh out loud, too! If you're looking for a fun and quirky DIY project, why not try making some silly DIY dog accessories?  "Making your own dog accessories can be a fun and rewarding way to bond with your pet," says Emily Smith, DIY Enthusiast
Here are some ideas you can try your hand at:
Doggy Sunglasses
Yes, you read that right! You can actually make sunglasses for your dog at home. Use flexible wire and plastic lenses to create a pair of simple shades. Or you can even turn your old sunglasses into shades that will make your pup look like a celebrity!
Doggy Costumes
Whether it's Halloween or just for fun, making a DIY dog costume can be a great way to bond with your pet. You can dress up your pup as a superhero, a dinosaur, or even a hot dog!
Doggy Hats
From baseball caps to beanies, there are plenty of ways to make a funny hat for your dog at home. Use colorful fabric or repurpose an old sweater to create a cozy and stylish accessory.
DIY Dog Toys
Dog toys can be a great way to keep your pup entertained and engaged. And making them yourself is not only much cheaper than store-bought toys but you also get to have more fun personalizing them for your dog!
Here are some easy ideas for DIY dog toys:
Rope Toys
Cut a length of rope and tie knots at both ends to create a simple but effective chew toy for your dog. If you have the time and patience, you also try out different materials and knots to create uniquely diverse rope toys. 
Tennis Ball Treat Dispenser
Cut a small hole in a tennis ball and fill it with treats. Teach your dog to roll the ball around to get the treats out. This simple toy will not only provide your pup with immense entertainment and mental stimulation but is also a fun exercise at home.
Sock Toy
If you're looking for cute DIY puppy toys, use an old sock to create a simple puppet for your puppy to play with! You just have to fill an old sock with stuffing to create a soft and squishy toy! Don't forget to add some eyes and a mouth with a marker to create a new friend for your puppy to play with!
Tug Toy
Cut strips of fabric or an old t-shirt and braid them together to create a durable tug toy for your dog to play with.
"By repurposing old materials and making your own dog accessories, you'll also be able to reduce waste and do your part for the environment." — Lisa Jackson, Eco-Friendly Pet Owner
Ice Cube Treats
Fill an ice cube tray with water and a few small treats, and freeze. Your puppy will love the challenge of trying to get the treats out of the ice cubes.
Quick Guide to Making DIY Dog Toys and Accessories
You may not be the best at arts and crafts, but don't let that stop you from going all out for your pup! So, if you find all of the ideas listed above overwhelming, why not start with the simplest of them?
Treat-dispensing toys and dog collars are two of the most popular and easiest DIY projects you can take up! Take a look at our simple and easy-to-follow tutorials for making these handmade dog accessories and toys.
How to Make Dog Toys
Making dog toys at home is a great way to engage with your pup and provide them with new and exciting ways to play. Here's how to make a simple DIY dog toy:
Choose your materials: You can use a variety of materials to make a dog toy, including fabric, rope, and even old socks.
Cut and assemble: Cut your materials to size and assemble them in a way that will engage your dog. For example, you could braid strips of fabric together or tie knots in a length of rope.
Add treats: To make your DIY dog toy even more enticing, consider adding treats or a squeaker to the toy. Your dog will love the added challenge and stimulation.
How to Make DIY Dog Collar Accessories
One of the easiest DIY dog accessories to make is a dog collar accessory. With just a few supplies and a little creativity, you can transform your dog's collar into a unique and personalized accessory.
Here's how to make a DIY dog collar accessory:
Choose a base material: You can use anything from ribbon to fabric scraps to create your collar accessory.
Add embellishments: Consider adding buttons, charms, beads, or other decorations to give your collar accessory some personality.
Attach to collar: You can sew or glue the accessory to your dog's collar.
Conclusion
DIY dog accessories and toys are a fun and creative way to provide your pup with unique and personalized items. Whether you're making a new collar accessory or a fun toy for your dog to play with, we hope this article gave you plenty of DIY ideas to keep you and your pup entertained! Try your hand at some handmade dog toys and see what fun and functional items you can create for your furry friend!
Photo by Karsten Winegeart on Unsplash