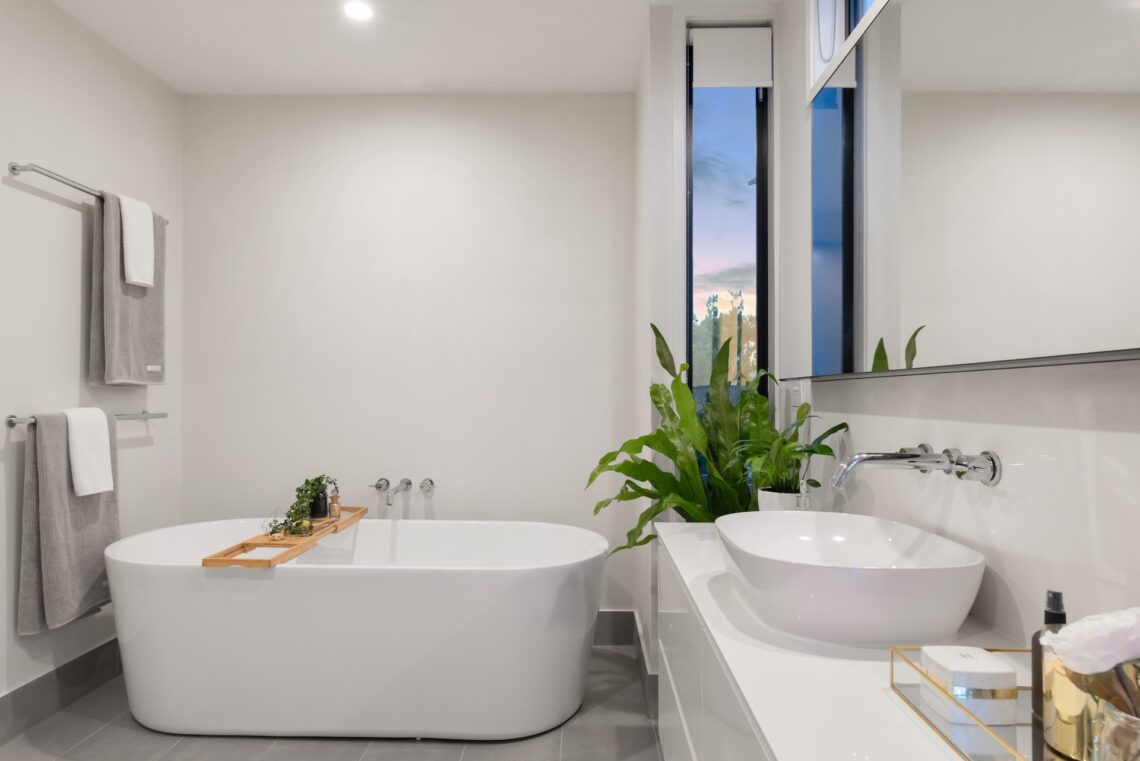 DIY Bathroom Makeover Projects to Tackle This Spring
If you're getting bored with how your bathroom looks, a little makeover is in order. People often put off remodeling their bathrooms because they think they need to hire contractors and handymen. However, this couldn't be farther from the truth. There are plenty of DIY bathroom makeover projects that don't require a lot of time and money. Still, they can make a huge difference and make your bathroom look brand new. Deciding where to start isn't easy, which is why we've put together this list of project ideas for you. Pick out the ones that work best for you and start remodeling!
1. Change the countertops
Countertops easily get worn out from everyday use. There are some stains and scratches that can't be fixed with your regular cleaning routine. This can prevent your bathroom from looking its best. Luckily, there are many easy DIY solutions to fix this.
While getting a whole new countertop is an option, it often requires hard manual labor. If you want to avoid that, a simple solution is using stick-on vinyl covers. There are many different styles available on the market: tiles, marble, and even wood. Choosing the one that best fits your bathroom aesthetic is a great way to make the whole space shine.
2. Spruce up the mirror frame
If you want to start with an easy project, consider tackling your mirror frame first. You can easily bring your wooden or metal mirror frame to life with a little bit of paint. While regular paint works well, you can also try spray painting it to get a seamless finish.
Keep in mind that you should do some surface prep before painting. Light sanding is recommended as it will help the paint stick better. Also, you should cover the glass with some masking tape to ensure that it doesn't get stained. If you plan on packing your mirror to move it somewhere afterward, make sure you do it with extra care. Mirrors are fragile and can easily break, and it would be a shame for your hard work to go to waste.
3. Switch up the hardware
Bathroom hardware may not seem that important, but it can really change the vibe of the whole room. For instance, long retro faucets will instantly make your bathroom look more sophisticated. Changing faucets or cabinet handles isn't a hard task, and you can do it in no time. If you feel like that's too much work, you can easily switch things up with paint. Spray painting the hardware is very easy, and it will still make a huge difference.
4. Paint the cabinets
There's no reason why the cabinets in your bathroom should look plain and boring. Bathrooms with a pop of color are very trendy now. This is why painting your cabinets something other than white is a great idea for a DIY bathroom makeover.
If vibrant colors fit your style, yellow or green cabinets will definitely brighten up the entire bathroom space. Some muted colors like grey or teal can also work really well. A good thing about doing this is the fact that it doesn't take too much time. You can make it into a fun weekend project that will bring your bathroom to a whole new level.
4. Try stick-on tile covers
Tiles are one of the first things we notice in a bathroom. Whether it's the wall or floor tiles, they really dictate the atmosphere of the room. Changing the tiles completely is a demanding project, as it requires the existing ones to be removed completely. A great alternative to this is using stick-on tile covers. You have many different options to choose from, regarding both style, color, and dimensions. Also, these covers are very practical. They usually come pre-cut, so all you have to do is stick them on a clean surface.
5. Add a wallpaper
If your bathroom walls (or at least some parts of them) aren't covered with tiles, this is a great idea for you. While using wallpaper in the bathroom isn't conventional, it can make it look really stylish. Floral or tropical plants-inspired designs can look wonderful in this setting.
One of the best ways to make the wallpaper pop is to choose one accent wall. Then, paint the rest of the walls with a color that complements the wallpaper. It will tie the whole look together and give your bathroom that five-star hotel look.
6. Make your shower curtain into an art piece
Who says shower curtains have to be boring? While there are many pre-made designs that you can buy in home decor stores, you can also make a unique one. Your first step is buying a plain curtain, preferably white but other colors could also work. Then, get some water-safe paints that won't fade away and some brushes, and let your imagination work its way. There are no limits to what you can do, from a nice landscape to some abstract art. In the end, you'll have a one-of-a-kind shower curtain that fits your bathroom perfectly.
7. Revamp your storage
Practical bathroom storage is necessary, as you need a place to put all your toiletries and products. However, instead of just using countertops and cabinets, you can try utilizing more wall space. If you decide to do so, floating shelves are your best friend. You can get them cut to size in almost any hardware store, and there are plenty of materials to choose from. Installing them is also a piece of cake.
You can really play with the layout here and make your bathroom completely unique. Once you're done, don't forget to add some accessories and accent pieces. Sure, bathroom storage needs to be practical, but there's no reason why you shouldn't have fun with decorations.
Final words
Switching things up around your home is always fun, especially if you make it into a fun project. There are so many amazing DIY bathroom makeover ideas that it might be hard to pick just one. Whether it's changing the color scheme or adding new details, there's no doubt that a revamp like this will make your bathroom seem brand new.
Photo by Steven Ungermann on Unsplash