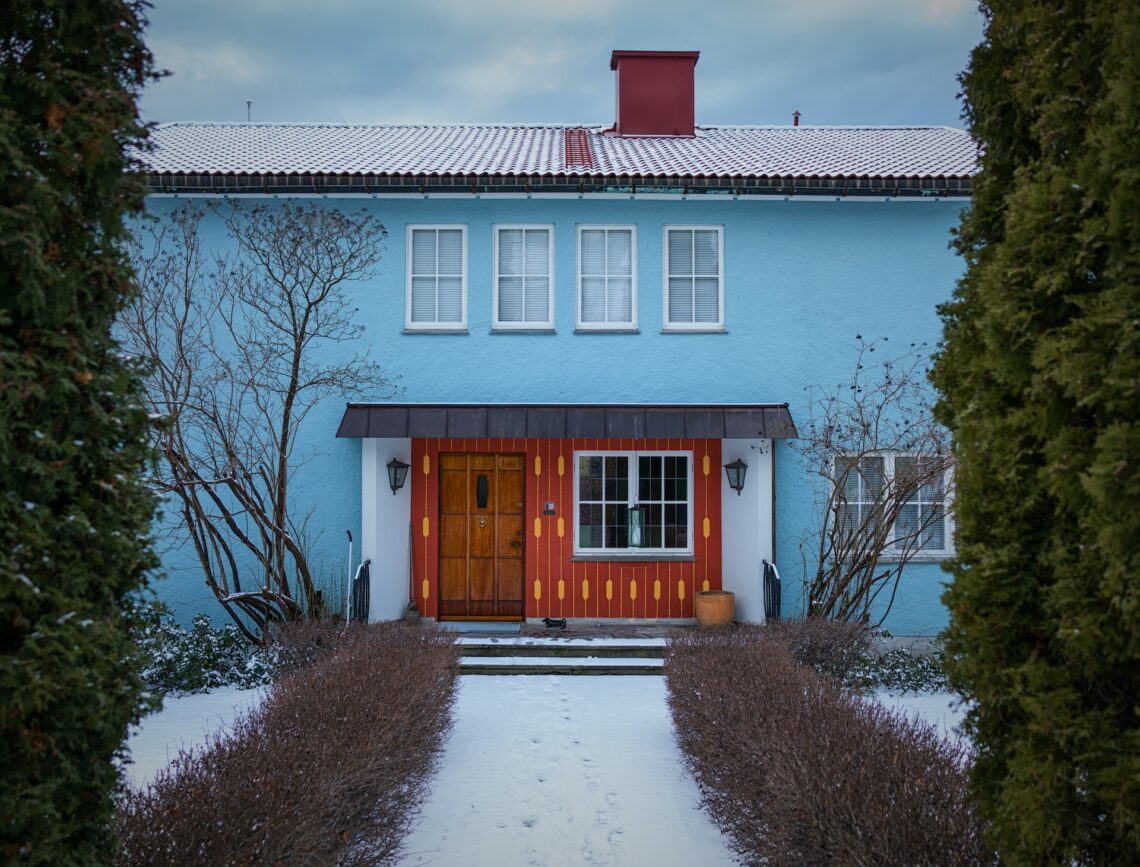 Best Projects to Boost Your Home Resale Value in 2023 – A Simple Guide
Updating your home is a fantastic way to personalize your living space to suit your needs. However, if your goal is to put your home up for sale, you have to strategize. It is important to ensure your home is beautiful and highly competitive in the property market so you can enjoy a great return on investment. Renovation and home upgrades don't have to be exorbitant and pocket-draining. This article showcases easy, budget-friendly improvements you can undertake that will boost your home resale value in 2023.
Continue reading to find out!
Simple Projects to Boost Your Home Resale Value
Tidy and declutter
An easy way to raise the resale value of your property is to minimise the number of items in your home interior. It is a fairly affordable project, even in larger houses. According to various web sources, it costs £10 and £20 per hour to hire a professional cleaner.
The good thing is that this task can be done easily by yourself. Start by arranging your closets and cabinets, tidying them and donating old items. Next, clear out cupboards and other storage spaces. Ensure you are not holding onto things that are not useful to you.
Bathroom Renovation
Irrespective of its size, updating your bathroom will boost your home's resale value. It has an average return on investment of 102%. And the good thing is that you can handle these tasks on your own. A new lick of paint will improve the bathroom and enhance its appearance. Another idea is to replace the fixtures and fittings as well as the floor.
A major bathroom makeover is also an amazing idea if you've got enough cash. Here are some cool ideas to modernise and upgrade your bathroom and see the features that will attract buyers.
Improve the energy efficiency of your home.
Carrying out projects that cut energy spending is a clever way of boosting your home's value. For instance, adding a smart thermostat can assist in maximizing efficiency and lowering energy costs.
With an investment in smart thermostats, your new homeowner will be able to regulate their home's temperature whenever they like, letting them properly control their rate of energy spending, whether they are lounging on the sofa or travelling on leisure. This investment in home automation lets you provide an attractive selling proposition and showcases the home's comfort level, practicality, low energy consumption and ease.
Other strategies for enhancing your home's efficiency and resale value include changing outdated, broken windows, installing fuel-efficient home devices and cladding your home's exterior. Remember that installing new devices and windows can be very costly.
Outdoor living space
Homes with outdoor living areas are highly attractive and appealing to many families. A modern and stylish patio or deck offers a relaxation space for entertainment at home with loved ones and friends. For instance, backyard gazebos, grey composite decks and outdoor dining areas are always in demand.
Use new paint to give it a facelift.
Painting is among the simplest home renovation projects of 2023. Even outdated interiors and exteriors will appear stylish and contemporary with a fresh lick of paint — and it's affordable as well.
You can start by painting your interior and exterior spaces with a unique colour scheme.
The rooms you need to give a new coat of colour will determine your painting budget. For instance, studies have shown that a bathroom painting — typically the tiniest room in the home — costs around £100 to £200, while painting a family room usually costs between £400 and £6,000.
Improve your curb appeal
From pressure washing your paver to painting your window sill and trimming the lawn, boosting curb appeal can positively impact your home's value. Experts estimate that curb appeal can boost your resale value by 7%.
Another way to improve curb appeal is by enhancing your landscape.
Some tips include: a clean pathway, planting shrubs, adding potted plants, mulching or even a fresh paver patio or outdoor kitchen.
Kitchen makeover
An outdated kitchen will likely turn off potential buyers. You can reclaim over 50% of the related spending with a kitchen makeover. To get the biggest return on investment, you should go for a functional kitchen that is also stylish. Opt for contemporary features that will impress prospective buyers. Consider replacing your faucets, fittings, lighting, and countertops. You can even add unexpected home appliances like wine refrigerators. Put this into consideration while planning to renovate your kitchen area.
Photo by Vidar Nordli-Mathisen on Unsplash