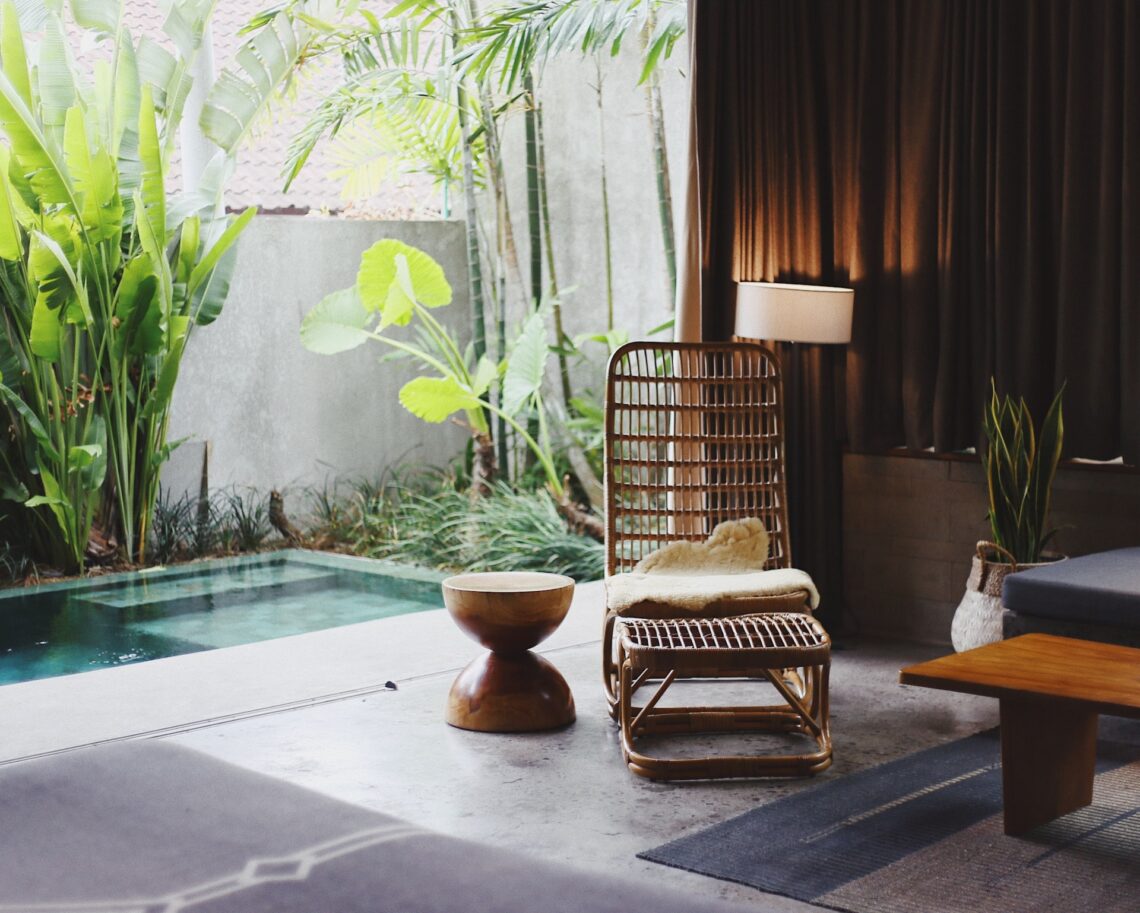 Plants are Trending in the World of Interior Design
One of the hottest trends in the architecture and interior design worlds is biophilic design: a movement that seeks to build a closer connection between human beings and nature. Plants and indoor trees not only blur the lines between indoor and outdoor living, but also help purify the air and reduce stress. If you are keen on picking up a few plants to give new life to the world of interior design, the following trends may inspire you.
Statement Trees In The World of Interior Design
Nature lovers are looking for new, exciting ways to incorporate trees into their home design. From trees growing from one floor into an open-air terrace on an upper floor, right through to pretty olive trees complementing pastel-hued furniture, indoor trees are dominating trendy interiors. Trees are known to reduce anxiety, give human beings a motivational boost, and enhance focus. To ensure your indoor trees are the subject of conversation when guests visit, opt for large, sturdy species that harmonize with your furniture. Place them in geometric pots and surround them with potted plants and vines placed at different heights (on the floor, on shelves, and hanging from ceiling beams). Trees can also be placed within an atrium to create the effect of a 'green aquarium'.
Vertical Gardens
Pamper your senses by growing an indoor vertical herb garden in your kitchen. You can use wood pallets or make your own shelf with reclaimed wood, placing pots of herbs like basil, rosemary, mint, thyme, oregano, and sage. If you are buying these plants from a garden center, wait until the spring, since if you do so in the winter, they can experience root damage from cold, humid potting media. If you have a patio where outdoor plants can thrive, your vertical garden should comprise a frame and pots. The frame supports the garden, connects different pots, and allows you to place plants at different levels. You can affix some pots to the wall, keep some on the ground, and jazz up the entire garden by growing vines, ferns, and succulents, alongside flowers like pansies, orchids, and verbena. You may also use your vertical structure to grow vegetables like chilis, and tomatoes.
Non-Living Trees
One trend that is visible in the world of high-end design is the use of none-living or once-living trees. Grégoire de Laforrest, for instance, has designed a luxurious Paris loft on Rue Voltaire with a pine tree in the middle of the living room. Its branches have been cut and dried, with plastic pine needles being attached subsequently. High-end designers are also using fiber glass and other sculptural trees with realistic shapes but a futuristic feel. Others are cutting, smoking, and drying trees and using them as structural columns in main living spaces such as the living room.
Plants and trees are not only a beautiful way to add life to indoor spaces, but they also promote human health. They are one of the most powerful stress busters in existence, and they can also help you focus. Just a few trends holding sway in indoor design include statement trees, vertical walls, and non-living trees. All celebrate the many benefits that a bond with nature can bring to human life.