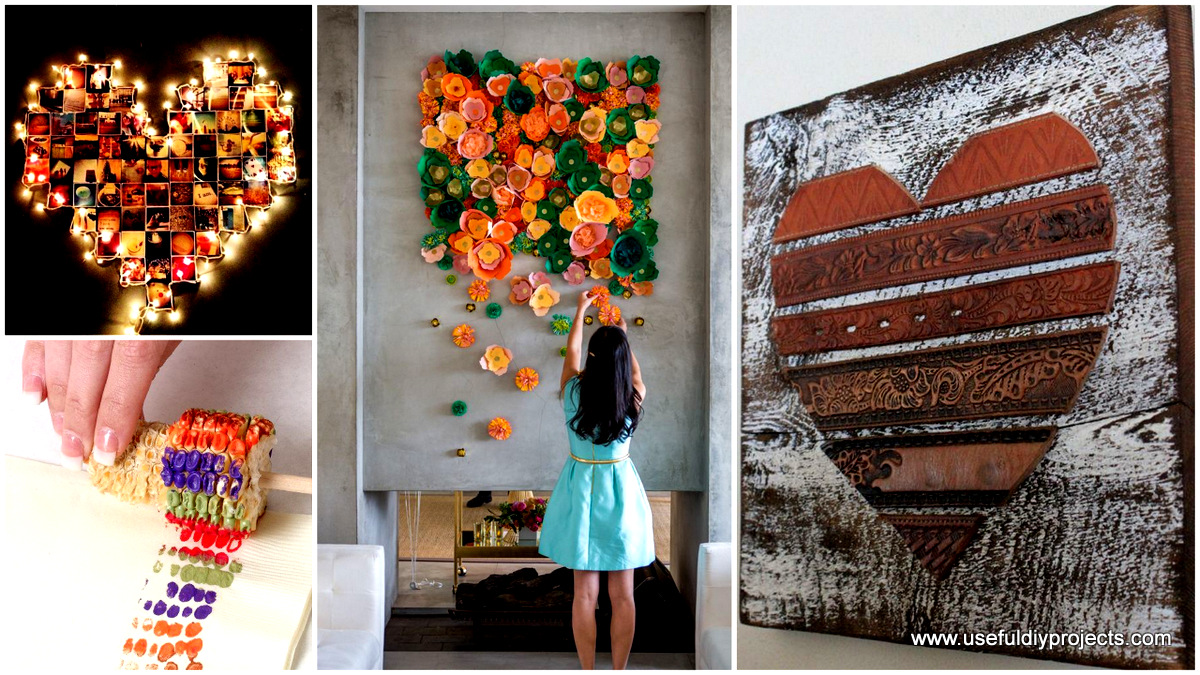 Beautiful DIY Wall Art Pack For Creative Beginners
Art surrounds us in so many different ways, hidden under our artificial world but in grasp at the same time. You can not define the term of art or put somebody's creativity into a category. It is all about taste and imagination. Today, as you have probably guessed, we'll be talking about art. More precisely, about DIY wall art projects. Every home has a blank wall in desperate need of an art piece. But as beautiful a canvas from a famous artist may be, the pieces that can come out of your hands or your little ones' hands are without a doubt much more valuable.
Thus we encourage any DIY movement or project, challenging you to let your creativity shine and to really put your imagination to work. We invite you to browse through the DIY wall art gallery below and to choose the one you find most appealing to you. Enjoy!
1. Use Paint Chips To Create A Sculptural Wall Art Piece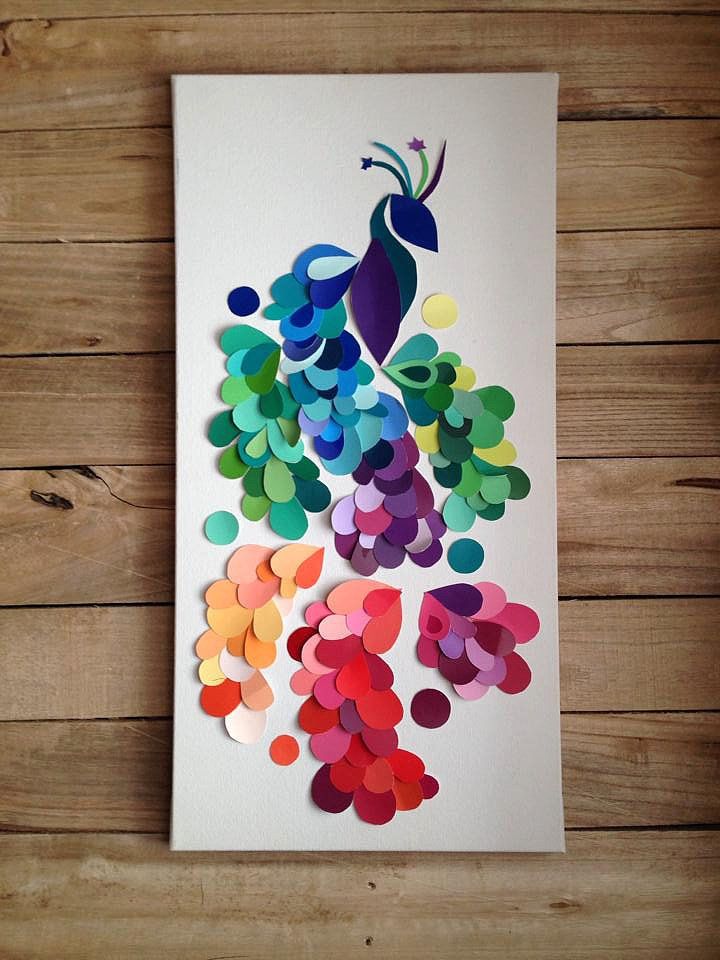 2. Draw With Milk Than Use The Flatiron To Make It Stand Out

3. Glue Wooden Letters On A Board And Cover With Acrylic Paint
4. Old Leather Pieces In A Beautiful Ensemble On A Wooden Board
5. Collage Pictures Text And Add Paint For An Unique Canvas
6. Transform An Entire Wall Into A Pop Up Heart Display
7. Use Plastic Bottles As A Painting Instrument
8. Put Your Drawing Skills And Patience To Work
9. Print Beautiful Drawings On Old Book Pages For A Vintage Effect
10. Use Green Leaves To Stain White Paper
11. Painting With Bubbles
12. Find Unusual Painting Instruments And Put Them To The Test
13. Create An Incredible Paper Stardust Wall Art Piece
14. Display Family Photos In A Creative Method And Put Them In The Spotlight
15. Lemons And Paint Can Work Perfectly Together
16. Find Interesting Stencils And Use Them With Confidence
17. Another Beautiful Example Of Food Painting
18. Turn Old Keys Into A Work Of Art
19. Wooden Pallets And Raw Textured Fabrics Go Hand In Hand
20. lost a piece of a puzzle? use the rest of them in a golden wall art composition
21. Buttons used in a wall art composition
22. paper flowers bring a touch of color to any decor
We would love to hear your feedback in the comment section below as well as your creative DIY wall art projects.