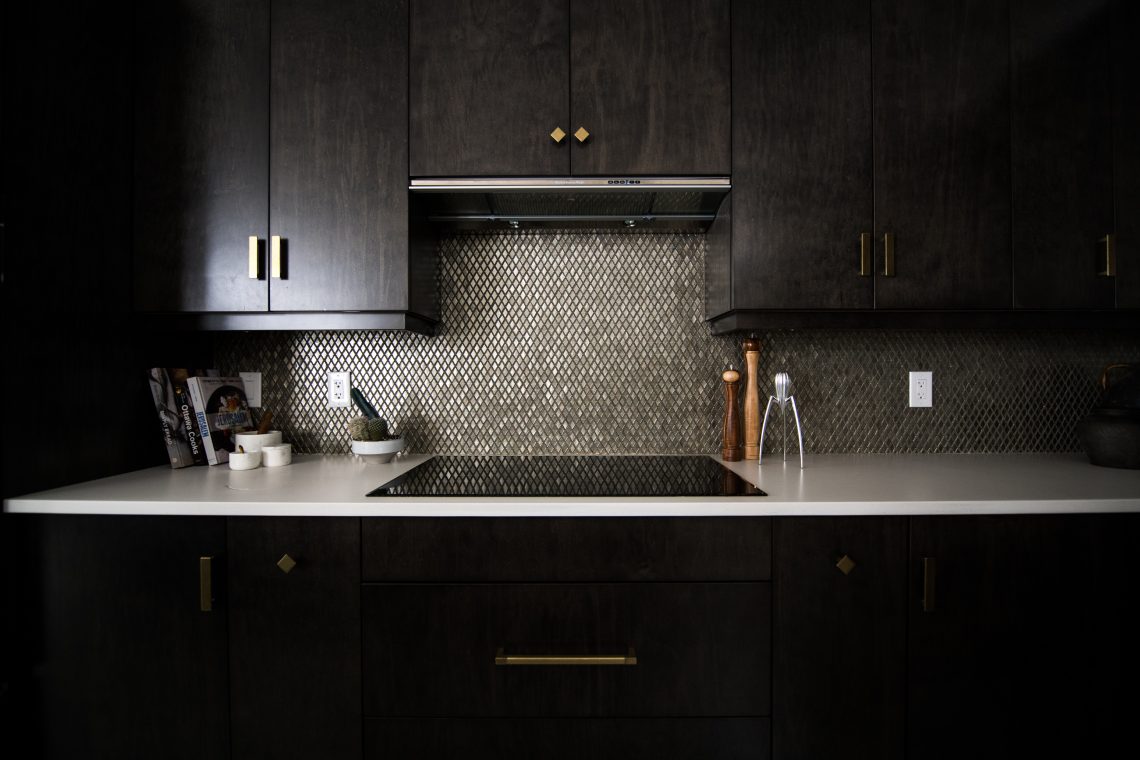 Awesome Kitchen Hacks To Help You Save Space And Time
When you're cooking, kitchen space is at a premium. It's not uncommon for kitchen cabinets to be stuffed full of pots and pans, leaving no room for anything else. If this sounds like your kitchen, then it might be time to take some creative steps towards kitchen space saving! This blog post will outline the many ways that you can save kitchen space- kitchen hacks if you will- and help yourself out in the kitchen without spending too much money.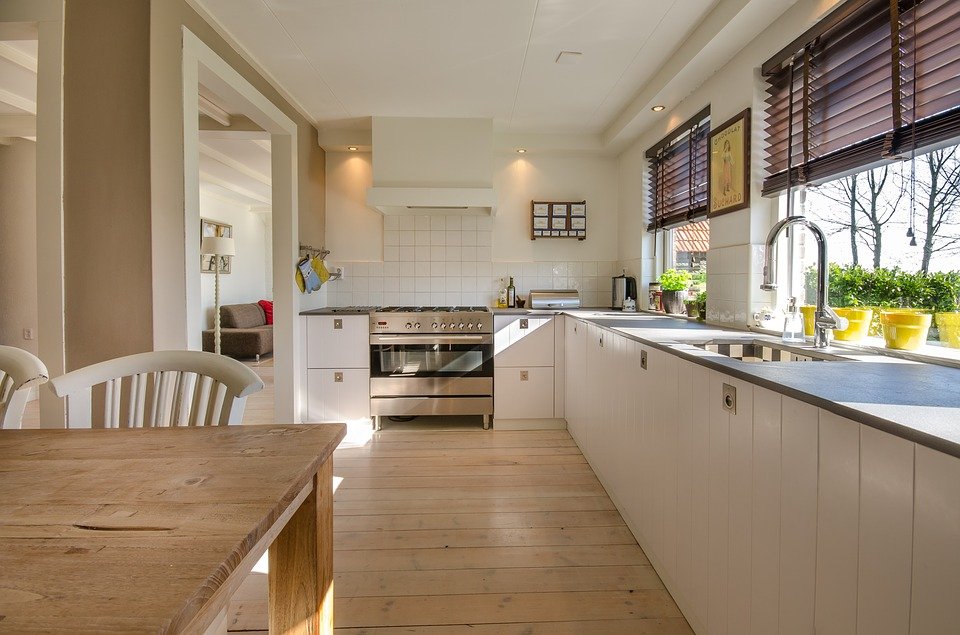 Get a dish rack that can be installed on the inside of your cabinets for easy access
One of the primary things that you can do to save kitchen space is to use a dish rack that can be installed inside your cupboards. This will allow you to keep all of your dishes and utensils out in the open without taking up any counter or cabinet space at all! In this case, you also have the option to utilize easy to use over the sink dish racks. This will allow you to save kitchen space in two different ways!
Use kitchen items that serve multiple purposes to save kitchen space
Another great kitchen hack is using utensils and kitchen tools that can do double or even triple duty. This will allow you to store fewer things, while still enjoying the benefits of having more than one tool for a particular job. For example, if you get kitchen knives that can also serve as peelers, you will have fewer gadgets to store in your kitchen.
Another kitchen hack is using lidded jars for food storage instead of plastic bags or Tupperware containers. You automatically save space by having fewer bulky items stored in your kitchen cabinets and you also automatically save money since the lid seals the container airtight so you can reuse it time and again.
Have kitchen equipment that is more efficient than what you currently have to save kitchen space
Modern innovation has helped avail different versatile kitchen appliances that are multipurpose in nature. As such, instead of buying an appliance designed for only one or two functions, why not go for something that'd help you accomplish multiple functions thus saving you some money and space?
A good example is multicookers that'd help eliminate the need for several regular cookers as they are multifunctional in nature. You can use them for deep frying, steaming, cooking, baking and boiling among other things. KitchenGadgetful.Com offers great suggestions and reviews and you can visit the site for some inspiration.
If your kitchen seems crowded because of the number of appliances, then one way that you could solve this problem would be by finding kitchen items that are smaller or larger than what you already own. For example, if you have a kitchen that is crowded with small kitchen appliances and gadgets, then it might be time to purchase larger kitchen items such as an oven or dishwasher.
The same idea applies to smaller kitchen areas where there isn't enough room for all of your current kitchen equipment. In this case, consider getting rid of some kitchen tools so that you can make room for others. This kitchen space-saving method is simple to implement, and it will give you more kitchen storage without having to deal with bulky kitchen cabinets or shelves. You'll find that your countertops are free of clutter because everything has its own designated spot!
Save time around the kitchen by investing in timers
Another great kitchen hack is to invest in kitchen timers. Kitchen timers are great because they keep you from having to constantly check on your food when it's cooking or baking, which means that the kitchen will be free of distractions and accidents while you cook! This kitchen hack also ensures that all of your baked goods are cooked evenly without burning, so you're saving time and kitchen space at the same time!
Install towel racks on kitchen walls
Another great way to save kitchen space is by installing some stylish towel racks on kitchen walls. Not only will you free up kitchen counter space, but your counters and floors will look cleaner than ever! If you don't want to drill holes in the wall, use tension rods to hang tea towels over the kitchen faucet or oven handle instead. With so much room for activities, it won't feel like a kitchen anymore.
Utilize the space under your sink
If you have some space under your sink, you can use this to store pots and pans or other items you don't use often. Just be sure that you keep those kitchen essentials within reach so they don't get forgotten and take up space!
Use your kitchen cabinet as a pantry
If the kitchen cabinets in your home are not being used to their full potential, think about using them as a storage area for non-perishable items. This is especially helpful if you have custom kitchen cabinets, Neo Kitchen that match your pantry.
Use magnetic containers for spices and other small items
If you've ever had to pull out every single container of spices or condiments to find the one item you're looking for, then this is a hack worth trying. Use strong magnets (they can be purchased at most hardware stores) to create a magnetic surface on the inside of your kitchen cabinets. Now you can easily pull down what you need without having to search through everything in sight!
Make use of wasted space with built-in kitchen storage
If money is not an issue, consider custom home renovations that include adding kitchen cabinet space where there was none before. This is a great kitchen storage hack for renters because it can be added at any time without the need for modifications to kitchen cabinets.
Install a pot lid holder to make it easier to grab them when you need them
If your kitchen is small, try arranging items vertically for more storage options. You can use things like chopping boards or plates as dividers in cupboards so that they are used for two purposes at once.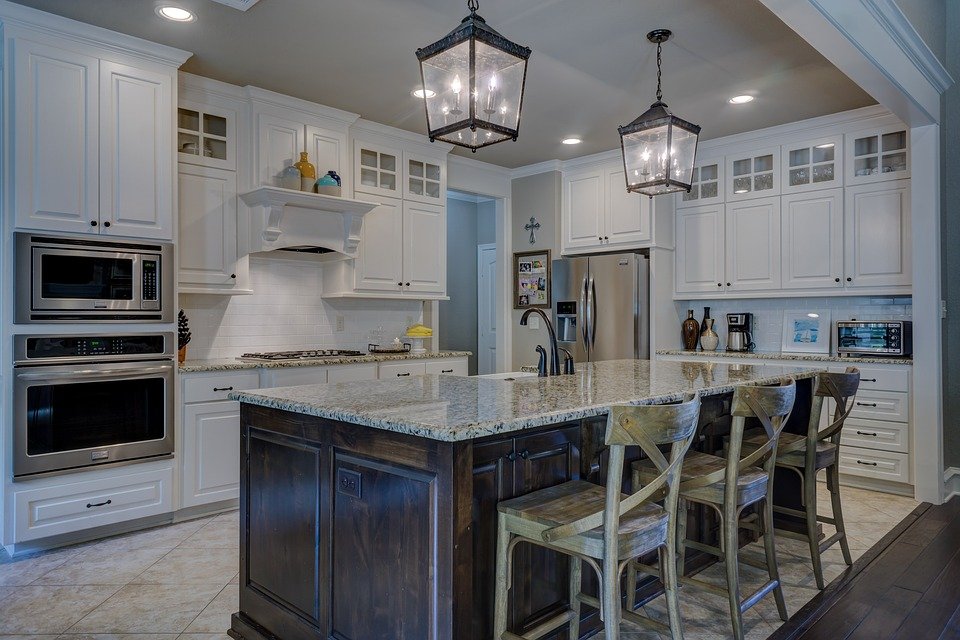 When you're looking for ways to save kitchen space and make your kitchen more efficient, then it might be a good idea to try out some of these kitchen hacks. Keep in mind that if you try one or two things and they don't work as well as you'd like, there's no need to worry. You can always switch back to what you were doing before and try something else! It's not always easy to find the time or have the space for a big kitchen remodel, but with these seven simple tips, you can make your small kitchen feel more spacious and functional. And it doesn't take much work– just a few minutes of planning each day.