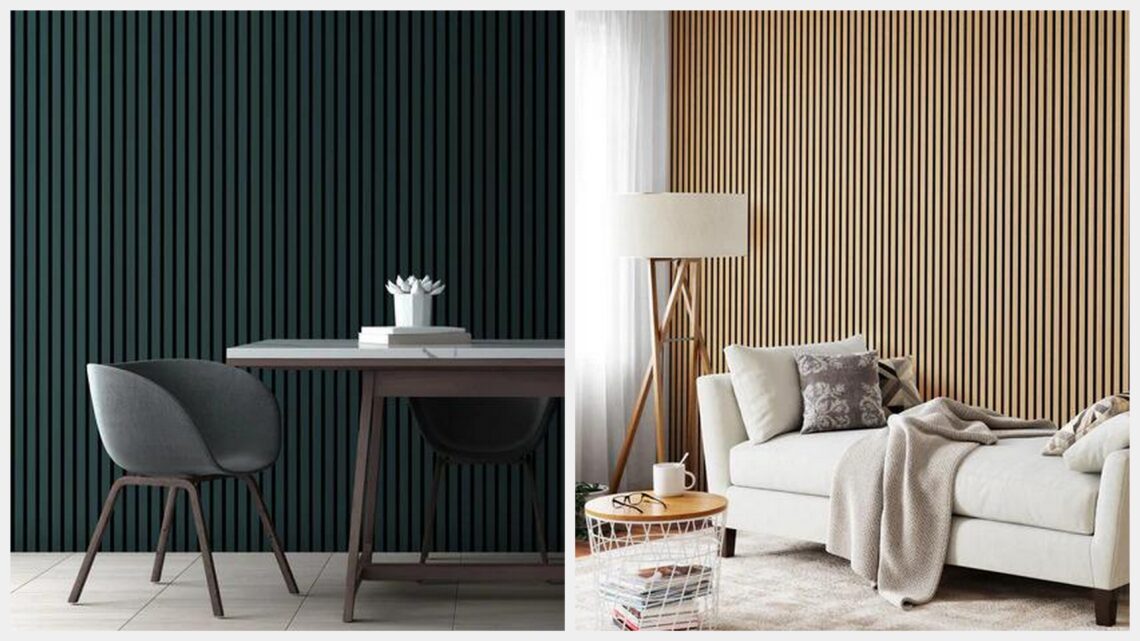 Add Character to Your Home with Wood Wall Paneling
One of the best ways to create a cozy and inviting atmosphere in your home is to decorate the walls. There are several ways to do it: prints, shelves, and installing wood panelling all add visual interest to walls. But it doesn't end there. For example, there are so many possibilities when it comes to wood wall panelling, such as incorporating bright colors, decorative trims, 3D effects and much more. This article explores how you can add character to your home with wood wall paneling.
Paint or Stain Wood Wall Paneling
You can use paint or stain to customize the look of your wood wall panels. For example, to add some personality to your bedroom or living room, try painting them a bold color to make a statement. Alternatively, if you're looking for something a bit lower key, try staining them a dark color for a more elegant look.
Add a Decorative Trim
Wood wall paneling is a simple but effective way to add character to your home. For example, you can use it to create an accent wall or add decorative trim to woodwork. However, you need to make sure that you install the trim correctly. First, use a different color or material for the trim. This will help create a visual contrast between the two elements.
We also recommend choosing a trim that is wider than the width of the paneling, as it will help make the trim stand out more. If your goal is to create an illusion of depth, we recommend you use a darker color for the trim, as it will make the area appear recessed. Finally, use a paintable caulk to fill in any gaps between the trim and paneling—this will give you a clean and finished look.
Add a Clear Focal Point With 3D Panels
3D wood wall paneling is a great way to add character and depth to your living room. Paneling can be used to create a wide selection of unique spaces, from traditional to contemporary. 3D wood wall paneling creates a clear focal point in your living room, and you'll find yourself admiring it whenever you enter the room! Even better, the panels are easy to install, meaning you won't have to hire someone to do it for you.
Create a Rustic, Earthy Feel In Your Home
Adding wood wall paneling is a great way to stylishly upgrade a bedroom. Wall paneling comes in many different materials, including wood, plastic, and metal, so you can choose the material that suits your interior style best. Many suppliers will stock wood wall panels in rustic and earthy colors, such as juniper green, olive green, oak, smoked oak, walnut and ash—colors and styles that invoke feelings of relaxation and being at one with nature.
Embrace Maximalism with Colorful Wood Wall Paneling
More people are embracing maximalism in their homes. Who can blame them? Maximalist spaces are a feast for the eyes! Installing wood wall panelling is a great way to create visual interest, as it can be used to create an accent wall or used to panel an entire room. There are many different styles of wood wall panelling for you to choose from, so it shouldn't be too difficult to find an out-there style that allows you to create a truly unique space.
Create an Art Deco Vibe
Now we've explored some ways to add personality to your bedroom or living room using wood panels, it's time to think about the bathroom. A popular interior design style for bathrooms at the moment is art deco, as it embraces eye-catching shapes and creates a classy ambience, giving your bathroom a relaxed feel.
One way to add an art deco feel to your bathroom is to use wood wall paneling to create an accent wall. You can either paint the other walls in a contrasting color or keep them neutral, allowing the wood paneling to really stand out. Alternatively, if you want to go all out, you can use wood wall paneling throughout your entire bathroom. This will create a stunning and luxurious space that is sure to invite compliments from visitors. Just make sure to choose high-quality materials and finishes that will withstand the moisture in your bathroom. With a little bit of effort, you can transform your bathroom into an art deco haven!
Final Thoughts
Installing wood wall paneling is an affordable but stylish way to add character and warmth to your home without blowing your entire interior décor budget. The natural texture of the wood makes you feel calm and at ease, but the unique styles and patterns, such as geometric, shaker and 3D, add visual interest. So if you're looking for a hassle-free way to transform your space, consider installing wood wall paneling!
Photo source: The Wood Veneer Hub