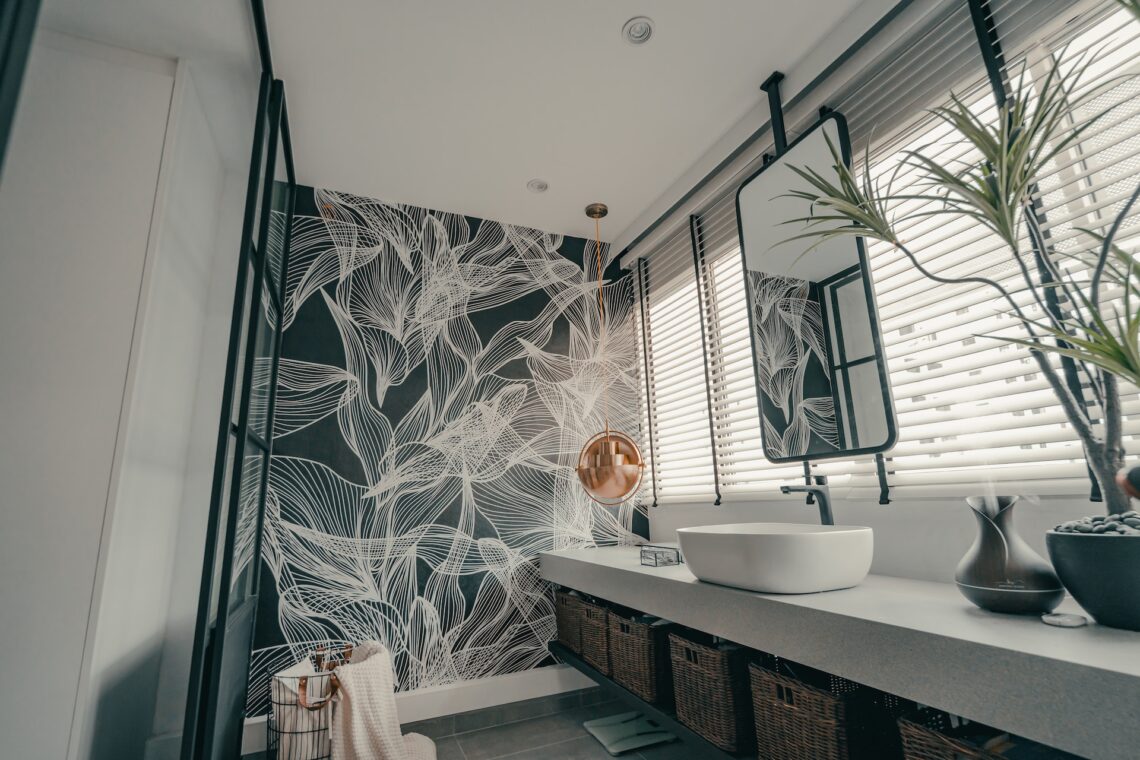 5 Stunning Budget-Friendly Bathroom Decorating Ideas
When was the last time you bought a nice decoration for your bathroom? Think about it. Not as easy as coming up with a new addition you've bought for your bedroom, right? While this is the case with most people, there's always an opportunity to do more for this utilitarian space. If you pay attention, you'll notice how much time you spend in your bathroom. This space helps with your morning and bedtime routines, and everything in between.  So why wouldn't you make it as nice as it can be? Why should your personality and style end at the entrance to your bathroom? It shouldn't. And we've got 5 stunning budget-friendly bathroom decorating ideas to help get your creativity flowing. Let's get to it!
How To Decorate a Bathroom On a Budget?
We've been conditioned to think that renovating a bathroom will significantly lighten our wallet, but that's not often the case.
Bathroom decorating can be as cheap and budget-friendly as you want it to be, and you'll still get the refreshment you seek. All you need is a plan and some ideas.
Break Out the Paint (Or the Wallpaper)
Approximate cost: $40-$120 for 2 gallons of paint,
$18-$40 per roll of wallpaper
Believe it or not, your bathroom is perfect for unleashing your inner artist. A fresh coat of paint or some eye-catching wallpaper will instantly revitalize the space and breathe new life into it.
All you need to do is choose a color that suits your style, personality, and the energy you want your bathroom to convey. This can be a calming blue, a vibrant yellow, or a sophisticated gray. For an average-sized bathroom, you'd need about 2 gallons of paint for two coats, which shouldn't cost over $120, depending on the type of paint.
Alternatively, you can use wallpaper with interesting patterns or textures to add depth and visual interest. This is perfect if you're a non-commited person who quickly gets tired of the same old design. With wallpaper, you can experiment and get as creative as you want, then take it down when you're done with it. 
Install Playful Towel Hooks
Approximate cost: up to $35
Towel organization can be stylish, too!
Interesting and playful towel hooks will facilitate the creation of a fun, intriguing space. Towel hooks not only serve a practical purpose, but they can also add whimsy to your bathroom. How, you ask?
Well, by choosing hooks in different shapes, colors, and designs, you'll make a statement and transform a basic necessity into a decorative element. A short burst of research will reveal unique hooks in the shape of an octopus, a thumb, a bird, leaves, flowers, hearts, hands, etc. And all that for an average price of $20.
You'd be surprised how different your bathroom looks after you've installed this charming new addition.
Opt for White Fixtures and Finishes
Approximate cost: dependent
When decorating a bathroom on a budget, one of the first things you should learn is the importance of investing in timelessness. Although we love vibrant colors as much as the next person, eccentric patterns should be relegated to decorative elements like curtains, rugs, and accessories.
Since white never goes out of style, you should embrace white fixtures and finishes that impart elegance and freshness to a space. Plus, basic white fixtures like toilets and tubs sit at the lower end of the price spectrum and rarely fade or chip.
This doesn't mean your bathroom décor has to be boring and lifeless. Instead, complement the white with splashes of color. Hang a colorful piece of art or add a plant or two for good measure. 
Lay Out a Rug
Approximate cost: up to $30
Who said rugs are only destined for living rooms and bedrooms?
By laying out a colorful rug, you'll introduce warmth and comfort to your bathroom and break up the monotony. But you shouldn't add just any rug. Instead, choose one that complements the theme and color palette of your bathroom.
This doesn't mean picking the same colors over and over again. Sometimes, it means incorporating colors you don't have anywhere else in the space. These will provide a fantastic focal point.
There's a wide variety of rugs to choose from. You can decorate with anything from plush shag to patterned cotton and bath mats. And rest assured that each one will transform the room and provide a soft landing for your feet.
Plus, it's easy and affordable, with an average cost of $15!
Decorate With Artificial Ivy
Approximate cost: $18.95-$24.95
Skipping greenery when decorating your bathroom is a bad idea.
If you take a look around, you'll notice how the best bathroom decor includes a touch of green. Unfortunately, a bathroom isn't the best environment for a real plant. So, you should go the artificial route, especially if you want hassle-free decor.
Artificial greenery brings tranquility and a sense of calm to your bathroom. Besides this, it also requires minimal maintenance. For the best effect, hang artificial garlands from a shower divider, wrap them around your new unique towel hooks, or place them on shelves.
This addition not only adds beauty but also creates a soothing atmosphere to make your bathroom a new favorite escape.
Conclusion
We hope you've realized how easy it is to revamp your bathroom with chump change. It's not about the size of your budget; it's about letting your creativity reign and infusing your personal style into every detail.  Don't underestimate the power of budget-friendly décor. It will often be the pioneer in boosting the functionality and aesthetics of your bathroom. Is there something you'd add to our list?
Photo by Albert Vincent Wu on Unsplash