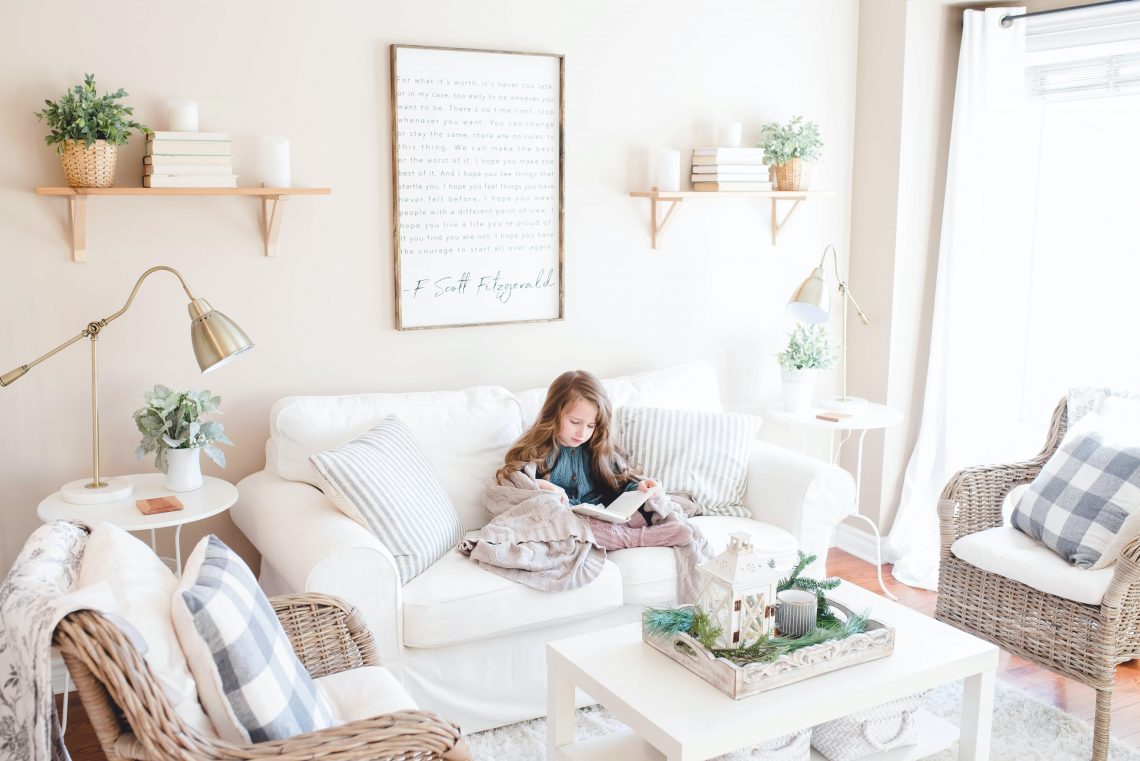 A Step-by-step Guide to Designing a Room for Your Child
Childhood is a magical time filled with fresh discoveries and daily adventures. Most parents would agree that providing a pleasant environment for their children to play, learn, hang out, and sleep is one of the most essential tasks in their house, but it involves putting effort and time into creating a child's room. With plenty of ideas, creating a creative and trendy kid's room can be a lot of fun. Before you begin, remember to savor the creative opportunity of designing a room for your child!
Designing a Room for Your Child with Flexible Furniture
Because children outgrow furniture rapidly, you should try investing in items that might potentially transition with them as they get older. That's why many online reviews are here to help you choose the greatest furnishings at the best price – a huge relief, you'll agree! A lovely crib or nightstand, as seen at Mommyhood101, may be wonderful in an infant's nursery and then transformed into a hip accent table next to a chair in a teen's room using paint methods or simple hardware alteration. If the child understands this transition as an art project, it will seem even more "theirs"! Cribs that convert to toddler beds and, eventually, full beds can last 10-12 years before being completely outgrown.
If you opt to acquire a "grown-up" bed for your child, we recommend at least a queen size so it can easily double as a guest bed when needed.
Colors That Stand out
When creating a space, the color scheme is frequently the first thing that comes to mind because it is the single most influential aspect of mood. Colors elicit emotions very quickly and may make a place seem warm, serene, melancholy, whimsical, thrilling, or a variety of other emotions. It may appear difficult to establish a color scheme that will fit your children throughout their youth and adolescence, but you should think about choosing colors that can be changed as they get older, as their tastes undoubtedly change. A baby blue and beige toddler's room may easily be transformed into a more sophisticated navy and brown design later on.
When feasible, it is good to add non-traditional colors into the scheme or focus on colors that may be paired in innovative and appealing ways (tone on tone or color blocking).
Choose a Theme when Designing a Room for Your Child
A theme should be at the center of the experience while designing children's rooms. Certain decorating decisions can be made in these rooms that you would not want to risk in other sections of the house.
You might, for example, dedicate an entire wall to your child's favorite show or nursery rhyme. You may even select a distinctive theme, such as a tree-house setting or an art studio, to transform your children's bedroom into a fun and creative area. A boho chic aesthetic or an adventurous rock and roll motif may appeal to an adolescent. Some people like a general theme, with simplicity or eclecticism taking precedence. The trick is to customize it for their personality!
Good Lighting
Children's bedrooms, like other rooms, should include a variety of light sources for flexibility. Some of these should be considered early in the process of creating a child's room, while others can be added later. Ceiling pendants, downlights, or track lighting are commonly used to provide ambient lighting in a space. You may hang a pendant with an appealing form (to cast fascinating patterned shadows) or in a lovely color. If the design does not provide enough all-around lighting, add downlights.
Decorative lighting is an excellent way to personalize a design plan. Fairy lights wrapped around a bed frame or plug-in LED strips are inexpensive methods to adapt to shifting tastes.
Storage
No matter how old or young they are, kids require storage — and preparing ahead may be the difference between a beautiful and artistic space and a home that is perennially crowded.
Think of many levels of storage, such as open places beneath the bed or behind doors, hidden storage buckets in ottomans or stools, and cabinets and shelving systems where you can hide additional toys and knick-knacks.
You may educate small children on how to tidy up in an organized manner by color scheme their storage bins; for older children, utilize surprising containers or lockers that appeal to their taste and make them appear "cool" to their peers. Every parent likes a clean room, so why not make it as simple as possible for children to store their belongings?
While there are certain practical considerations, we advise thinking as imaginatively as possible and using these areas to allow your children to express themselves as the unique individuals that they are!