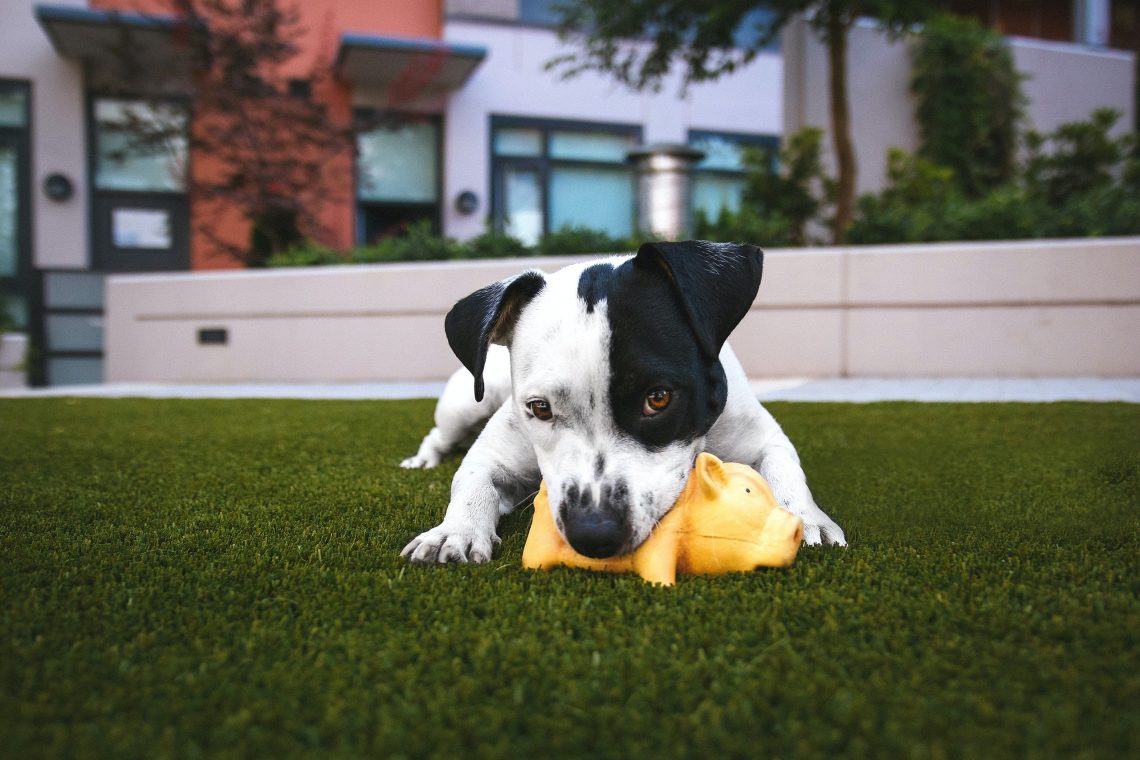 6 Steps For Selling A Home With Pets
The American Veterinary Medical Association estimates there were over 83 million pet dogs in the U.S. and over 60 million cats in 2020. Other households have fish, birds, and reptiles. While you may love pets' company, not all home buyers share this preference. Therefore, you must eliminate any evidence of pets for your home to appeal to all potential buyers. The following steps will help you prep your home with pets for sale.
Step 1: Remove The Evidence
When decluttering your home to prepare it for showings, don't forget to remove any evidence of your pets. Many moving services assist with decluttering and packing. Get rid of litter boxes. Remove half-chewed toys, scratching posts, crates, and dog beds.
Remember to stash away food and water bowls. When your real estate photographer takes photos, make sure they hide pet accessories. Buyers reviewing a listing online will notice a cat's condominium or a hamster's bowl in the photos.
Step 2: Deodorize
A buyer will notice the smell of a pet the first time they walk into your house. Therefore, don't try to mask odors with scented candles or perfumed products. Strong perfumes can be offensive to some people. Furthermore, these scents may not get rid of the underlying smell.
The best way to eliminate pet odor is to use a pet deodorizer. Enzyme cleaners are also effective at neutralizing odor. Hiring a professional to clean textiles, like fabrics and rugs, may also be advisable.
Step 3: Improve Air Quality
Make sure you replace your HVAC's air filters and anything else that may produce pet odor in your home. You could use an air purifier. Alternatively, use a fan with a HEPA filter to absorb particles that create the offensive pet smell. HEPA filters can filter pet dander, allergens, and other air particles that cause pet odor. After deodorizing, have a friend visit you and give their opinion on whether the odors still linger.
Step 4: Deep Clean
Even if you don't have pets, deep cleaning your home for sale is necessary. You shouldn't neglect your walls, floors, baseboards, and upholstery. These are the areas that potential buyers will notice first.
Hire a cleaning service to deep clean your home. The professionals are familiar with the guidelines for removing pet stains and odors in your house. Typically, a deep clean routine involves washing curtains, furniture slipcovers, comforters, quilts, throw pillows and all things that could hide pet fur and odor. Additionally, have your carpets cleaned to remove stains, fur, and any remaining odor.
Step 5: Freshen Up Your Yard
When staging your home, the first priority should be curb appeal. If the buyer's first impression when they see the outside of your home is bad, then it will be hard for them to consider buying your home. A significant part of your curb appeal involves the appearance of your front yard.
After deodorizing and cleaning the interior of your home, you need to liven up your compound. It entails eliminating any traces of your pet left. This includes dander, pet toys, and bowls. It also involves mowing your lawn, pruning trees, and clearing junk around the compound. You can hire a professional for an extensive spruce-up. Your main objective is to make your yard as attractive as possible to potential buyers.
Step 6: Insist On Scheduled Showings
After prepping your home, the next step is to ask your realtor for scheduled showings. This is the fastest way to find a willing buyer. You will have difficulty relocating your pets without scheduled showings because you never know when a potential buyer will come.
You cannot keep moving your pets to your friend's place or at a pet shelter every time a prospective buyer comes to see your house. This isn't only stressful for you but also your pet. Therefore, have buyers schedule showings in advance. This way, you can make temporary living arrangements for your pets.
Final Thoughts
You may consider pets part of your family, but not everyone is fond of animals. Some people find pets offensive and are even allergic to them. Therefore, before you place your home on the market, you should make it acceptable to all home buyers, especially those not fond of pets.
Preparing your home with pets for a showing shouldn't be daunting. It is like any pre-home sale preparation; only this time, you must be keen on eliminating any evidence of pets.
Photo by Justin Veenema on Unsplash