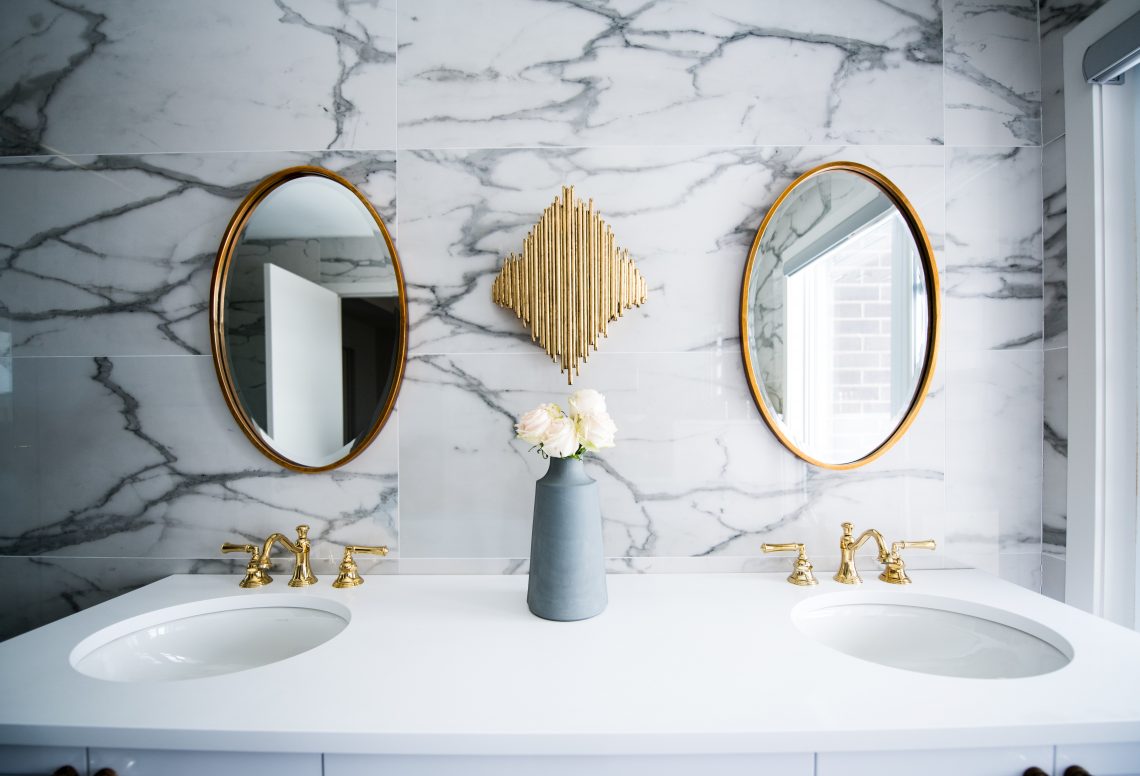 6 Tips For Giving Your Bathroom A Timeless Classy Appeal
What comes to your mind when you think about renovating your bathroom and turning it into a classy piece of art? Besides taking care of the basics, such as the replacement of the boiler click here; other designing tips create a timeless appeal to your bathroom. Hands down, bathrooms and kitchens are the most difficult spaces to renovate and remodel as these include so many things, such as tiles, painting, carpentry, and plumbing. Therefore, you will more preferably be looking for a bathroom space that will last you for years and not just one year.
Read on to learn more about the essentials of designing and renovating your bathroom that will exude a classic and timeless appeal.
1. Take Care of the Basics
Before making any aesthetic changes to your bathroom, it is important to take care of the basics. This means ensuring that all plumbing and electrical work are up-to-date and in good condition. You may want to consider replacing old fixtures such as faucets, showerheads, toilets, and sinks if they are outdated or not functioning properly. If your boiler isn't working properly, make sure you call a professional boiler replacement Birmingham to get it fixed to avoid any further problems. Once these basic tasks have been taken care of, you can begin making more creative decisions about how you want your bathroom space to look.
2. Natural Tiles
We know that tiles replacement isn't necessarily a big deal. However, it often involves time-consuming and demanding tasks, such as the removal of fixtures, such as toilets and showerheads. Such kind of removal involves loads of dust.
Nonetheless, most of us would love tiles with beautiful patterns. However, the reality is that a day will come when the patterned tiles will look outdated. And by that time, we might find it harder to rip out those patterned tiles and replace them with trendier ones.
Therefore, by going for natural tiles, your bathroom renovation is all set to last a long time, while it is also generally safer to use since it exhibits a neater, timeless, and classy appearance.
3. Bold Paints
Why do we recommend painting your bathroom in bold paints? The answer is two-fold: firstly, painting is easy. Secondly, it doesn't take as much effort as wallpapers. Whenever you get tired or bored of your bathroom walls or vanity colors, simply repaint it with another color of your choice.
4. Fixture Colors
You might be in love with the champagne gold or the brass fixtures, but what happens when these are no longer in trend? By sticking to traditional fixture colors, you ensure that your bathroom remains stunning by incorporating classy and timeless finishing choices.
Speaking of fixtures, if you want to splurge in any area while remodeling and renovating your bathroom, you ought to go for the splurges. The greater fixture quality your bathroom will have, the longer these will last.
By keeping in mind the goal that your bathroom space is going to remain the same (after the remodel) for at least five years, we recommend you spend money on the right spots and for the right reasons.
5. Include Natural Stone
Suppose your renovation budget allows you to incorporate natural stones to induce a quality level while remodeling your bathroom space. Natural stones will make your bathroom feel elegant for many more years.
You might also consider incorporating real stones for the smaller bathroom spaces, such as the floors or a tiny accent in the shower.
6. Functional Counter Space
No bathroom is useful without functional counter space. We know that when we talk about bathroom renovations, we might be naturally inclined to spend money on giant sinks that are also very cool-looking.
Despite the awesomeness of wall-hangings and trough sinks, a classy bathroom will stand the test of time with functional counter space.
7. Choose Texture Over Color
It's the same verse repeated over and over again: keep the basics of your bathroom natural so that you don't have the urge to update it within a few years.
However, when we say natural, we don't necessarily mean boring. For a neutral yet classy renovation of your bathroom, include wooden texture contrasted with glossy tiles or polished marble. In other words, rather than relying on colors, attack the contrast of the bathroom.
Photo by Christian Mackie on Unsplash