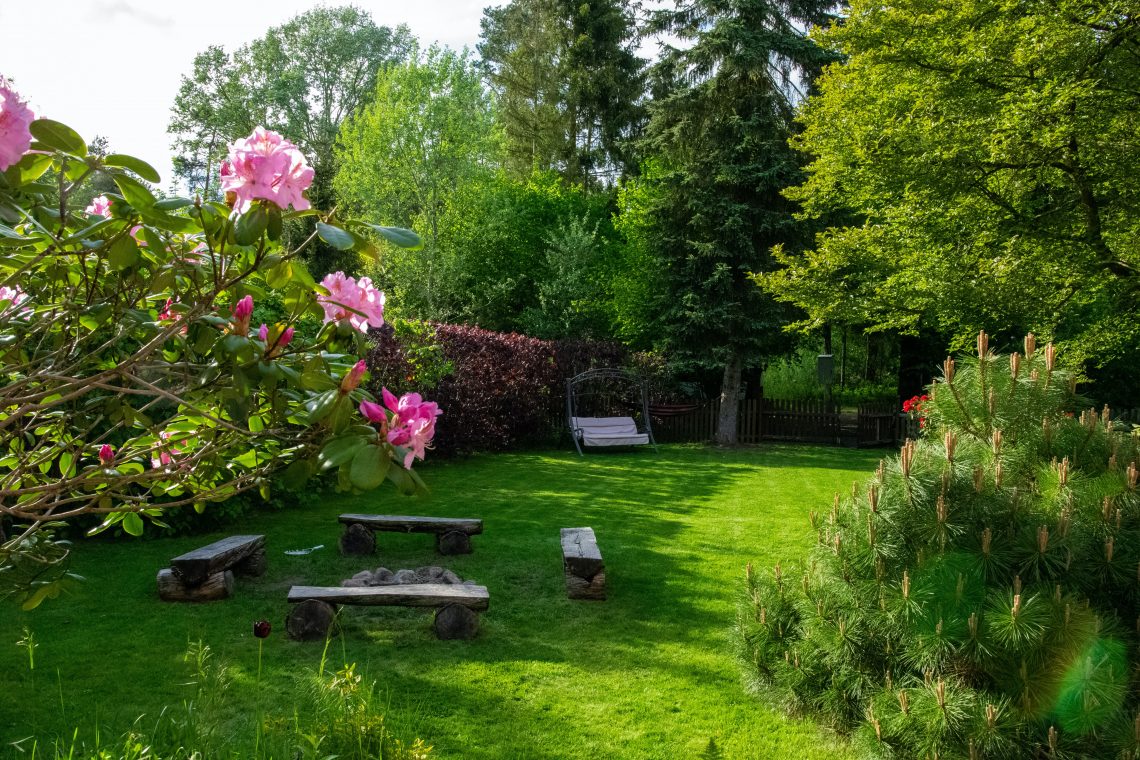 5 Tips To Declutter Your Outdoor Space
There is nothing more rewarding than unwinding in your outdoor space while enjoying the soothing breeze and sipping a glass of Petite Sirah. But, creating an outdoor space that boasts of features that promote relaxation and comfort can be difficult when your space is as cluttered as a dump yard. Whether you are looking to declutter your outdoor space, or you basically want a place large enough to unwind, accommodate friends and family, or throw a small party, let these ideas guide you in organizing your outdoor space.
What does it mean to declutter your outdoor space?
Clutters are stuff that makes an area disorganized, crammed, and unattractive. Decluttering your outdoor space involves adopting measures to remove or arrange things that make your outdoor space appear like a giant dump yard.
It could include demolishing certain structures that cram your outdoor space, organizing yard care tools, discarding junks that occupy space, etc.
Importance of decluttering your outdoor space
Imagine an outdoor space crammed with patio accessories on one end, yard care tools on the other, a detached garage somewhere by the fence, and a few garbage and recycling cans scattered across the yard. Would you consider such an outdoor space organized? Or would you be proud to invite, say, your celebrity crush to such a home? Definitely not! It's cluttered, in disarray, and a total mess.
Decluttering your outdoor space doesn't only compliment the beauty of your home; it shields you from the stress that comes with cleaning such an area. Furthermore, it also helps you save time, money, and other resources that would have been invested in trying to put things away when cleaning up.
Want to declutter your outdoor space?
If you love the idea of decluttering your outdoor space and would love to put it to the test, here are a few tips to try out.
1.  Arrange your outdoor kitchen
An outdoor kitchen is the staple of a modern home. It makes entertaining easier and adds a whole new vibe to your outdoor space, especially when operational. While many homeowners would strive towards owning a well-stocked outdoor kitchen, we'll advise that you strive towards owning one that is well organized to promote comfort and enhance its appeal. And how do you do that? It's quite simple. Declutter!
A typical outdoor kitchen consists of kitchen essentials that are often good at cluttering this space. To declutter, you'll have to keep these essentials, including bottle openers' corkscrews, etc., close at hand but hidden. And the best way to do this is by stashing them in drawers and baskets. Or you can consider stowing them away in a cabinet underneath the counter.
Your aim here is to have nothing on the counters of your outdoor kitchen when they aren't in use. Doing this will make your outdoor kitchen more attractive and organized. It will as well make cleaning easy and enjoyable.
2. Consider destroying the detached garage
Most homes in Milwaukee come with a detached or un-detached garage, depending on the homeowner's preference or how the house was built. An attached garage is cheaper to build, and it doesn't clutter a home.
On the other hand, a detached garage is more expensive to build and sometimes, it clutters a home.  If your detached garage clutters your home, we advise you to contact demolition services in Milwaukee to do away with the structure, thus decluttering your outdoor space. You can construct a detached garage or one that wouldn't eat up your yard's space.
3. Keep cushions, blankets, and accessories in a deck
Your patio area can be the highlight of your home or be the element that diminishes its appeal. When in use, cushions, blankets, and other accessories are best left in the open. However, when your patio is not in use, what happens to the candles, cushions, blankets, etc.? Do you leave them there so they could cram your patio space? No way! Here is where a deck comes in.
Deck boxes (which are quite affordable) can help keep necessities hidden when not in use, thus decluttering your outdoor space or patio area, to be specific. Furthermore, they are ideal for keeping essentials close at hand, so you don't have to turn the house outside down searching for a book, blanket, or some other patio accessory.
4. Make a gardening station
Of course, adding some greens to your outdoor spaces is an ideal way to usher in Mother Nature into your yard while keeping its appeal intact. However, if your garden comprises plant pots and mulch bags that clutter your yard, the purpose of including those beautiful plants in your outdoor space will be defeated. So how do you fix this issue?
Creating a gardening station is the best way to fix this issue—which has become very common in homes. A gardening station helps keep everything you need organized and ready to use. A potting bench equipped with a storage cabinet is ideal for this. It comes with both a workspace and a storage area for gardening goods. ……..
You can also purchase an under-counter cabinet, which can be used to store extra pots, small bags of potting soils, including gardening tools and small items.
5. Store, hide or discard your yard care tools
One of the easiest ways to deal with backyard clutter is by negating the need for yard care tools. What do we mean?
For instance, if you replace your natural grass lawn with artificial turf, a deck, or something that doesn't need yard care tools, you won't have any reason to need a lawnmower and some other yard care equipment.  That's not all. Transitioning from a natural grass lawn to an artificial turf will render lawn care items like a broadcast spreader, aerator or edger useless, thus giving you a good reason to discard them.
Of course, you may find replacing your lawn for the sake of discarding a few yard care tools outrageous. If you wouldn't take such a step, you can consider keeping the equipment out of sight.
Conclusion
Your outdoor space offers people an insight into your indoor space, including your personality, taste and lifestyle. Thus, you should ensure that this space tells the right story of who you are while complementing the beauty of your home. And what better way to do that than decluttering your outdoor space. Taking time to organize your outdoor space will go a long way in making it comfortable and improving its aesthetics.