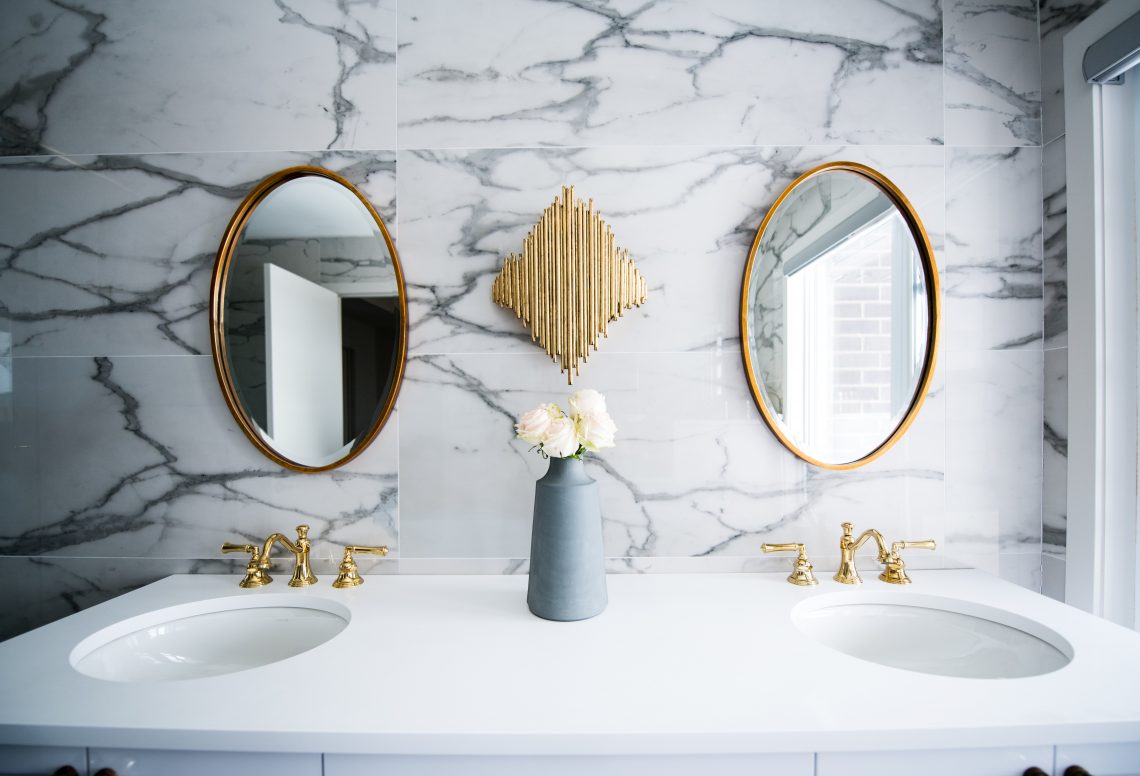 5 Clever DIY Tips For a Bathroom Makeover
When undertaking a DIY bathroom makeover, it can be very easy to follow standard conventions and fail to think outside the box, especially if you are working with just a limited amount of space. However, the bathroom can be a great room to show off your creative side, transforming it into a modern, but relaxing space.
Whether you are looking for a fresh, clean and functional bathroom, or a cozy place to enjoy a soak in the bath, our 5 clever tips can help you get the most out of one of the most important rooms in the house.
Be Clever with your colors
Pay attention to the Color Wheel – The Color Wheel uses the concepts of color theory to tell you which shades and hues go together. Usually, it is sensible to use colors that are located directly across from each other and form a nice contrast, while colors that sit next to each other can also work well.
Stick to three colors – As a guiding principle when choosing a bathroom makeover color scheme, you should stick to using just three colors. Proportion is important, so try to distribute the colors 70/20/10, with the lightest color covering 70% of the room, and the boldest 10%.
Organic colors work well – Achieve an organic, natural feel in your bathroom by using subtle blues, greens, and browns. This can help to soften any hard edges in the room while achieving a clean and fresh look.
Save space with recessed shelves
Many modern bathrooms which attempt to make the best of limited space often use recessed shelves to provide storage space within the walls. This means that the floor space can be left unoccupied, making the room seem bigger to the naked eye.
Recessed spaces can be used as decorative features to display plants and ornaments, or they can be entirely functional, providing space to keep soap, toothbrushes, toilet paper, bath products, etc. These shelves can also be fitted with clever lighting, giving the bathroom a somewhat futuristic atmosphere.
The importance of good bathroom lighting and mirrors
Good lighting is a must for any bathroom as this is the main place where people inspect the finer details of their face, hair, and body. Additional lighting around the bathroom mirror can provide extra illumination, while the main ceiling light can be fitted with a dimmer switch to help set the mood for a relaxing bath time.
Fitting more mirrors can also help create more light, while also making the room seem larger than it actually is. If you do not want to install extra wall lights, then a cleverly placed mirror can be an easy alternative to achieve better illumination.
Avoid clutter with well-placed hooks
Creating more opportunities to hang items that may usually result in unnecessary clutter can be an effective way to keep your bathroom clean and tidy, so its design can be fully appreciated. Clothing, towels, and bathrobes can be almost hidden away on the back of doors or on the side of a cabinet. Also consider using a simple coat rack to hang items from, or fit hooks to any wall which is free of fittings.
Bring your bathroom makeover to life with plants
Plants can be an extremely quick fix when it comes to adding color to an otherwise plain and boring bathroom. Consider potting trailing plants to hang from a shelf or windowsill to add some nature to your bathroom and to create a focal point.
Plants have been proven to create a relaxing atmosphere, as well as bringing a wonderful array of colors to your home. Popular houseplants for your bathroom include; Bird's Nest Fern, Pothos, Aloe Vera, Staghorn Fern, Calathea, Chinese Evergreen, Gardenia, Snake Plants, and Spider Plants.
Brightly colored plant pots can also offer a nice contrast to a white, or light gray wall and can help achieve the 70/20/10 color distribution we referred to earlier in the article. Many of the above tips are easy to do by yourself but for more advanced projects we would always recommend using the services of a local professional. For Californian readers, we recommend SOD Home Group for expert bathroom remodeling in Encino.
Photo by Christian Mackie on Unsplash