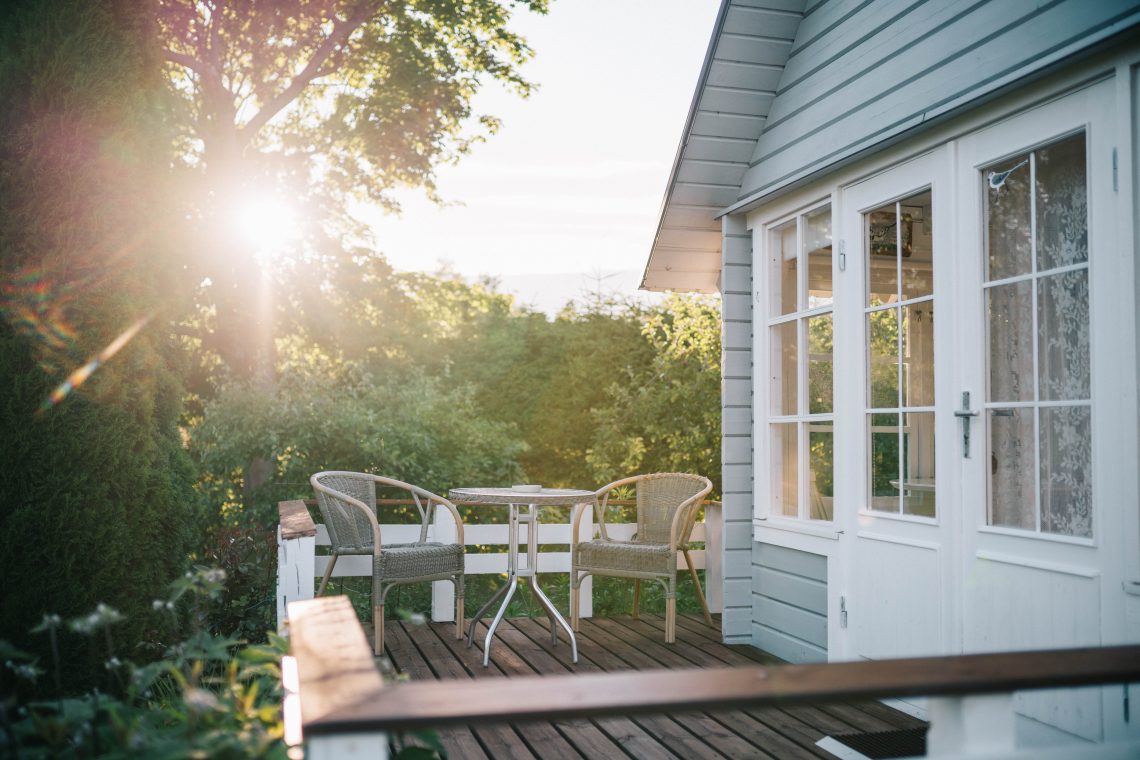 How to Accentuate Your Outdoor Living Space
Outdoor living spaces are becoming more and more popular now. They enhance both your indoor and outdoor living, and there are a plethora of ways you can create a nice living space outside of your house. This article will help you improve and accentuate your outdoor living space in easy ways. Check it out!
Choose Great Outdoor Furniture
Any outdoor space isn't complete without furniture. You can start by choosing sturdy garden chairs. Choose ones that aren't too big, and pay attention to their style. Group the furniture around a rug. Then, add a side table to complete the outdoor living room vibe.
Select Nice Landscape Lighting
Adding nice landscape lighting helps you improve the coziness and ambiance of your outdoor space. Think of bistro lights, lanterns, and sconces. These fixtures can radically change the aesthetics of your outdoor living space with a click of a switch. Not only do they add ambiance; they also add a bit of security to your space, especially at night.
You can use lighting fixtures along pathways and the perimeter of your patio. LED and solar-powered lights are great options since they're cost-efficient and long-lasting. If you're not sure what types of lighting to use, consult with a professional.
Create a Focal Point
Accentuating your outdoor living space means creating an eye-catching design. You can do this by introducing a focal point for the space. It may be a garden bed, a love seat, or a stylish bench — anything that draws the eyes toward them and complements the space visually.
Add Indoor and Outdoor Plants
Indoor and outdoor plants can link rooms to balconies and patios effectively. You can put indoor plants by kitchen windows and doors overlooking the garden. Then, use complementing pots when placing outdoor plants in your patio or balcony.
Doing this helps you create a seamless connection between the indoors and the outdoors. Having a nice plant stand can help you do the job. If you have a great lawn, find ways to incorporate gardening designs with your exterior living space. Using landscaping around trees with rocks can be a nice idea to consider.
Bring out the Textiles
If you have extra pillows and rugs that are stylish, you can make your outdoor living space more comfortable by bringing them out. Of course, these textiles and cushions need to be water-resistant.
The outdoor space will feel more comfortable thanks to the soft and cushy pillows. You can also spice up your outdoor chairs and furniture by adding throw pillows in fun textures and colors. This way, you can make your outdoor living space as cozy as your living room.
Add a Mini Bar and a Chill Zone
Step up your outdoor living space by adding a mini bar where you and your friends can drink and talk.
Meanwhile, a chill zone can also be a hanging seat that's good for cold weather. If you want, it can also be a fireplace, which can instantly transform the overall look of your exterior space into something warm and inviting. You can create a fire pit by yourself; it can be as cheap as a hole in the ground. Or you can buy a portable fire pit. Be sure to check your local fire codes to make sure it's legal to have an open fire in your yard.
Establish Enclosures
Create a feeling of beginning and end by establishing enclosures in the space. To do this, you can give your exterior living space its own flooring, separate from the lawn's grass. This helps your visitors distinguish the space's perimeter.
Low walls can also provide a good sense of enclosure. To some extent, they make you and other people feel that they're still in a room of your house, even though they're outdoors. Pergolas can also do this job; they're wide and open, and they let in plenty of sunlight. You can incorporate vines and other plants to add a natural feel to such enclosures.
Experiment with Color
Earth tones will blend in with the surroundings if you use them in your exterior living space. To accentuate your outdoor living space, it's wise to experiment with different colors. Bold and brightly colored accessories can add an element of playfulness and fun to your space.
Photo by Birgit Loit on Unsplash