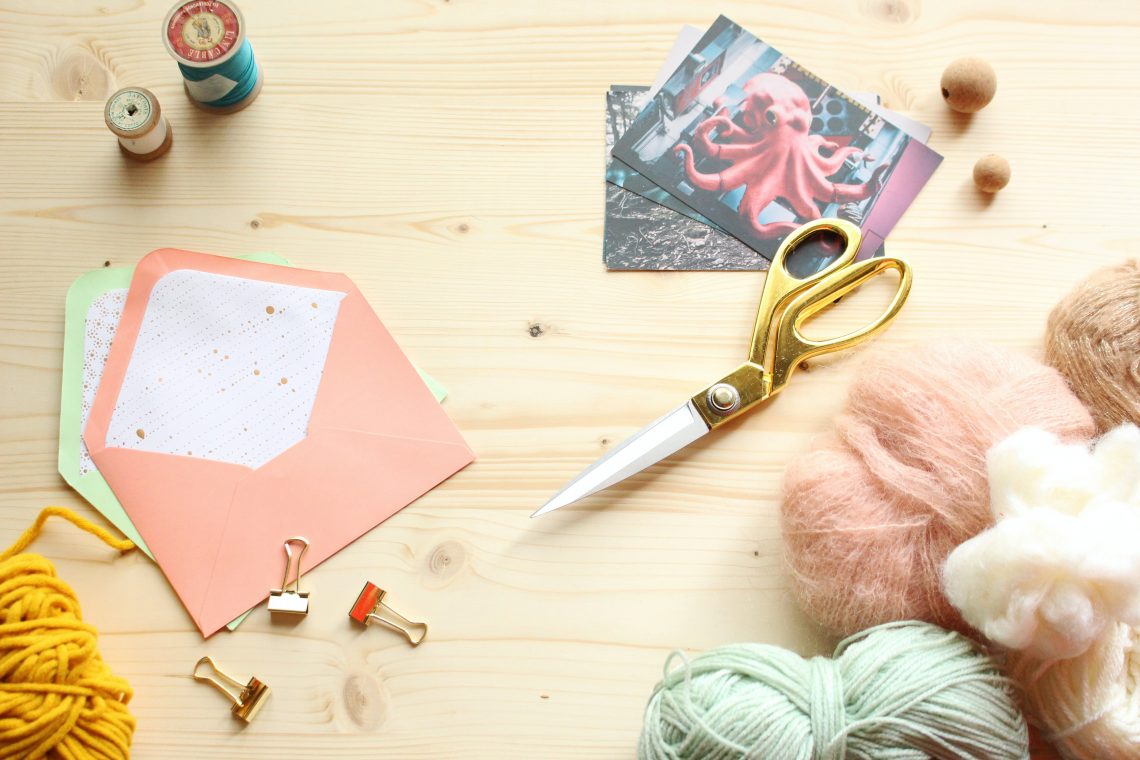 3 Useful Crafts that are Simple to Make
Useful crafts can be a great way to spend a boring spare afternoon, or even just to unwind. However, it can be difficult to get started, if you're not particularly arty. A great solution for this is therefore to try and make objects you will actually use, and that are straightforward to make. This will mean you are motivated to finish them, and hopefully, that you won't get too frustrated! Here are just 3 great and simple ideas for crafts you can do at home.
Greeting Cards
Greetings cards are something that everyone sends out from time to time, so why not use this as an excuse to try out a new and useful craft? Homemade greeting cards can be a particularly fun one to try out, since they allow a lot of room for creativity, and you don't need any special expertise to get started either. For simple cards, you won't require any complicated resources or materials to make them, either.
All you'll need for your first card is a decent grade cardstock – the general rule is, the heavier the card stock is, the higher the quality, some scissors, and whatever you want to draw the design with.
Because of its simplicity, it's an easy craft to get stuck into for beginners. The truly exciting thing about card making, though, is that you can get as complicated as you want, once you've got the hang of it.
This can include using hole punches and different fabrics for decorative and eye-catching borders and designs, or even investing in a proper paper trimmer, which enables cards to be cut much more cleanly and accurately. To dive into the wonderful world of card making click here.
DIY Hanging Shelves
An extra shelf is always going to be an useful craft, so why not include a bit of DIY into your crafting activity? Floating shelves are always popular, since they are very space efficient, and pretty eye-catching as well. Traditionally, though, they have been notoriously tricky to make, unless you've had a decent amount of experience doing DIY useful crafts in the past. An easy and simpler alternative is therefore to make a sturdy hanging shelf.
These are similarly space efficient to floating shelves, but are a lot more straightforward to make, while still retaining that chic aesthetic. All you'll need for this project is a drill, a solid piece of wood, some rope, a pair of hooks for your wall, and a drill. The first thing you'll need to do is drill two holes, either side of your plank of wood. Then, install the hooks into the wall where you'll put your shelf.
After that, thread your rope through each hole you have made in your plank of wood, and tie a knot in them. Once you have done that, the last thing to do is tie the other ends of the rope to your hooks. Make sure the rope and the knots are very sturdy, since you don't want anything you put on your shelves to end up smashed on the floor!
Useful Crafts Coupe Cocktail Glass
Stand-out glasses and dishware are a great way to make any dinner party that much more stylish. But buying uniquely designed cocktails or drinks glasses can be surprisingly expensive. Fortunately, making your own decorative glasses is super easy!
All you'll need is some cheap, standard cocktail or coupe glasses, a pair of scissors, and some permanent adhesive vinyl. Any quality glass will do. Then all you need to do is stick the vinyl to the glass, in any pattern you want. This is a great craft because of both its simplicity, and its potential for personalization.
Photo by Myrlene NUMA on Unsplash