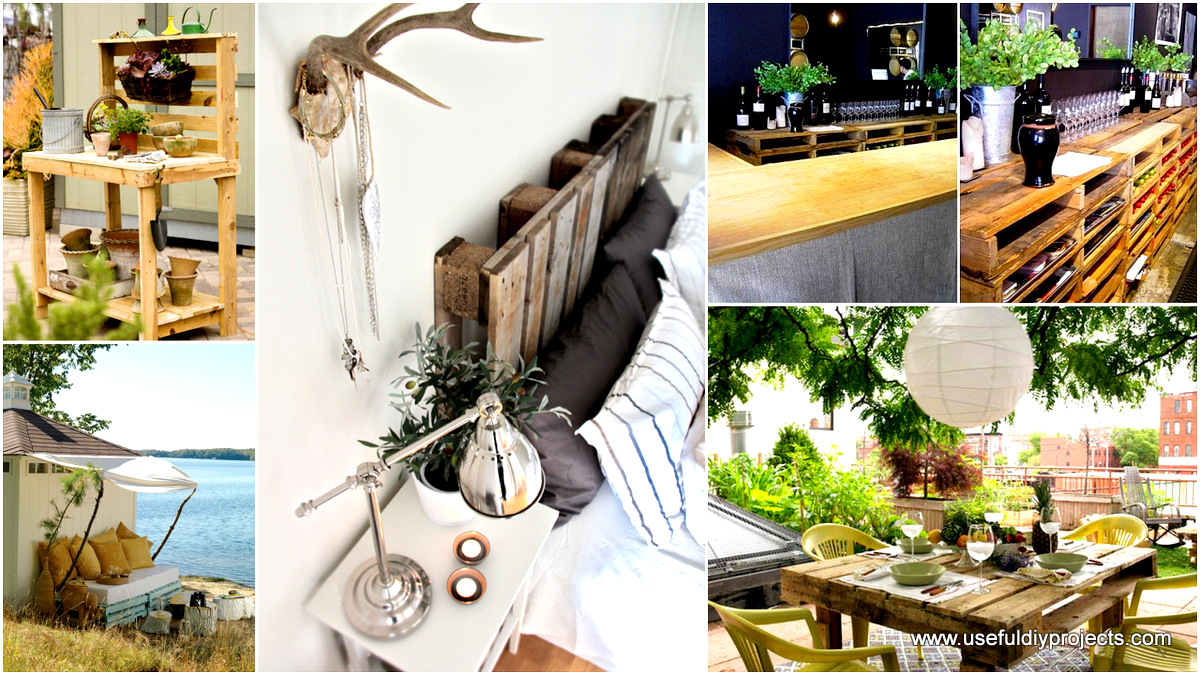 25 Fabulous Ways to Transform Wooden Pallets Into Pieces of Furniture
As wooden pallets are taking the diy world by storm we are capturing great ideas daily, pinning them in Pinterest to have them at our grasp and sharing them around in the attempt to capture attention for the sustainability movement in which we are trying to engage people. The list below contains no less than 25 fabulous ways to transform wooden pallets into pieces of furniture; all the crafts showcased are highly valuable and useful to the one realizing them and all of them are using a very inexpensive resource : wooden pallets. Cast a glance at the gallery below and choose your favorite craft.
Wooden Pallets Shelves
1. Homemade wine tasting room pallet Ensemble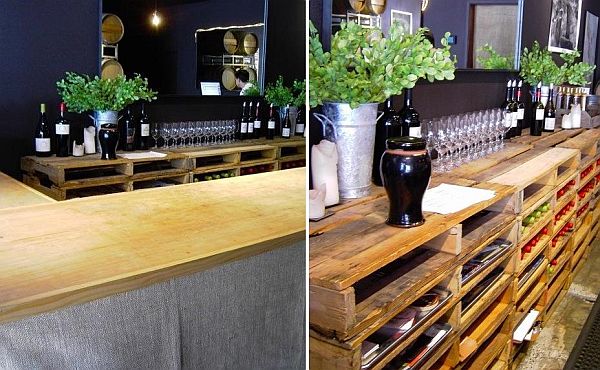 Simple and ingenious project materialized in a rustic design for a wine tasting room. The pallets used are reclaimed, not new. The wine casks and the burlap are beautifully emphasizing the wood texture. The investition is really inexpensive and you can make this at home with ease.
2. Memory Display shelves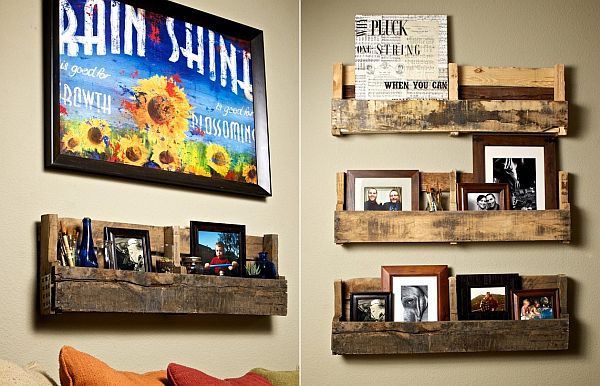 Functional and full of substance. The selves above are presenting loved memories in a very rustic vintage manner, nestled in the coziness and warmth of the wood. All you need is a wooden pallet and you are good to go with little to no resources.
Source etsy
3. Kitchen Furniture pieces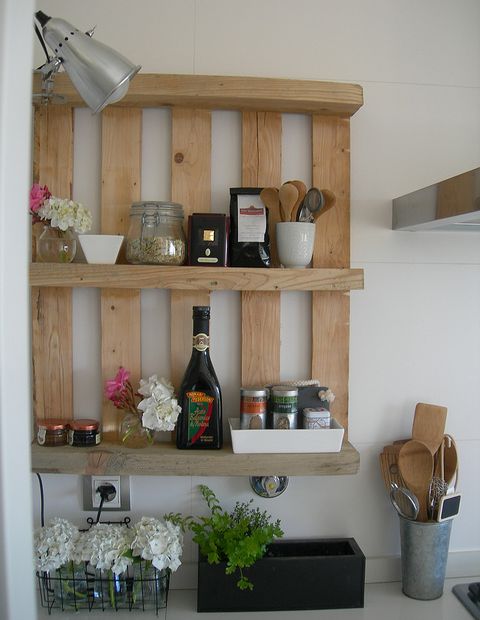 The kitchen is probably one of the busiest places in your home. You always need more storage and your suspended shelves are always super handy. Do your best to store occasional items in cabinets and leave open shelves as free as possible to have them ready for the cooking instances. Above a wooden pallet has solved multiple problems whilst keeping things graphic.
Source flickr
4. Colorful Wooden Pallet DIY coat rack.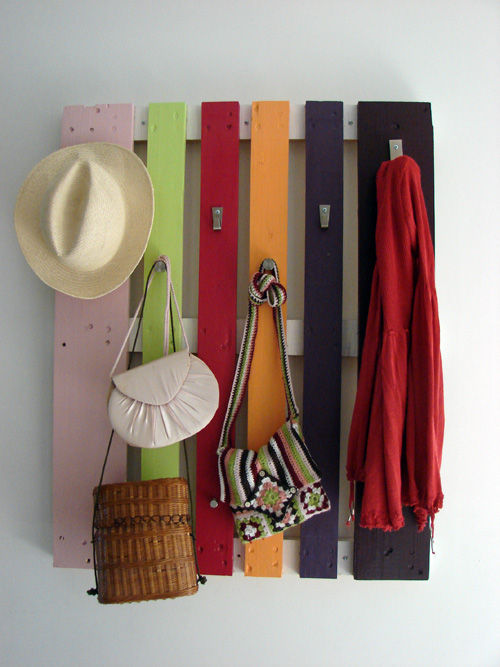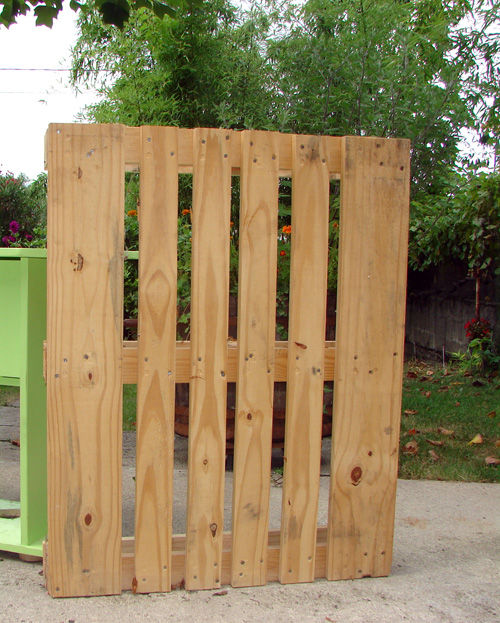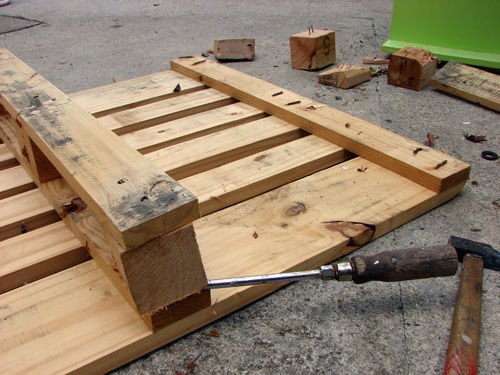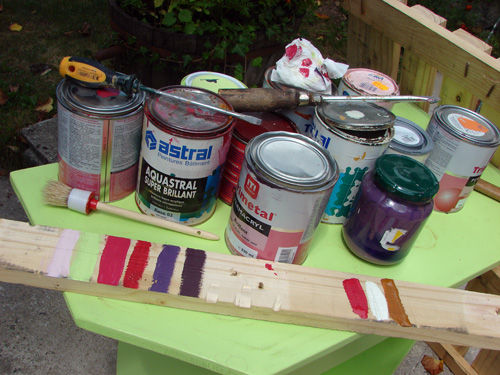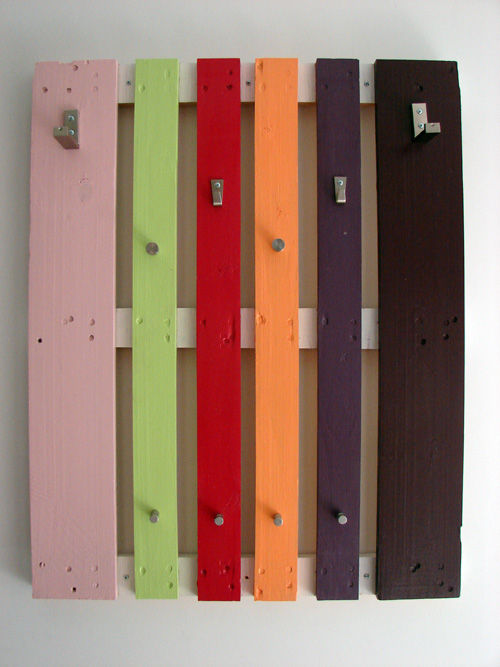 Simple and creative. You can pick the colors that would fit your color scheme and in one day, a few hours you have a new, beautiful furniture piece for your home.
Sofas and benches
5. Specialized DIY potting bench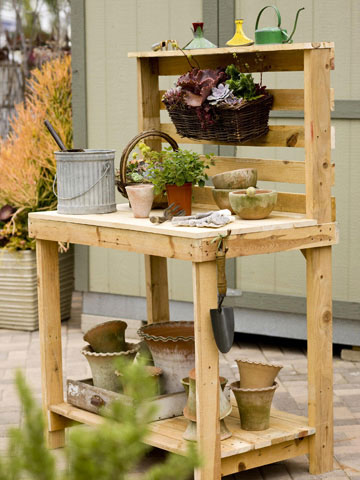 There is no need to justify this small outdoor desk. Any greenery lover that takes good care of his plants knows his workstation. If you don`t have one yet and you keep on improvising you can get creative with 1-2 wooden pallets and obtain extraordinary results.
Source bhg
6. DIY garden lounge chair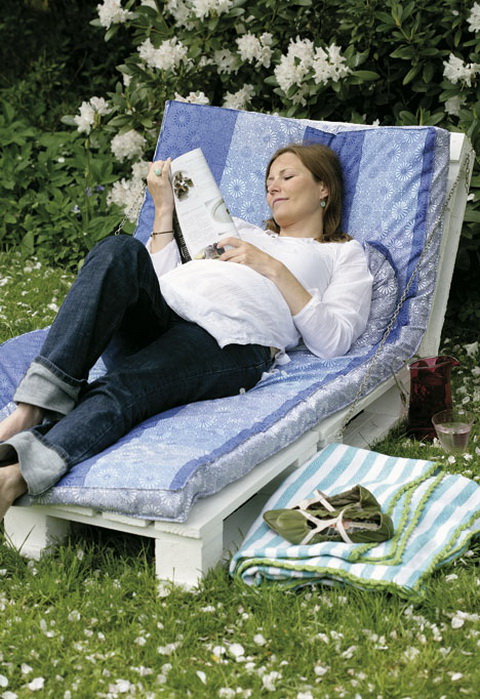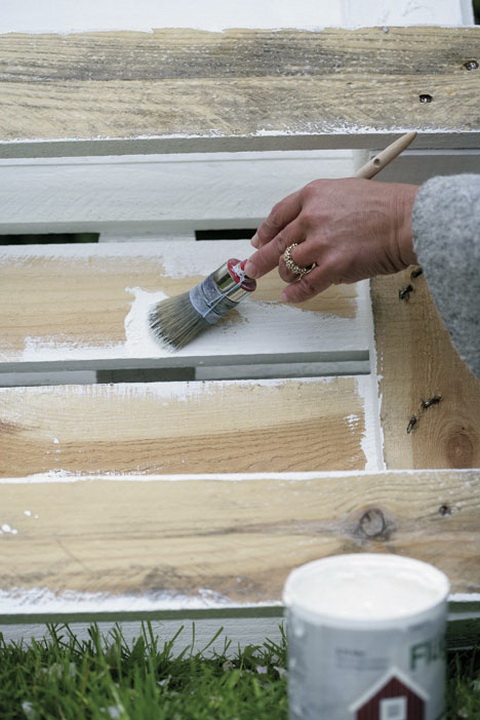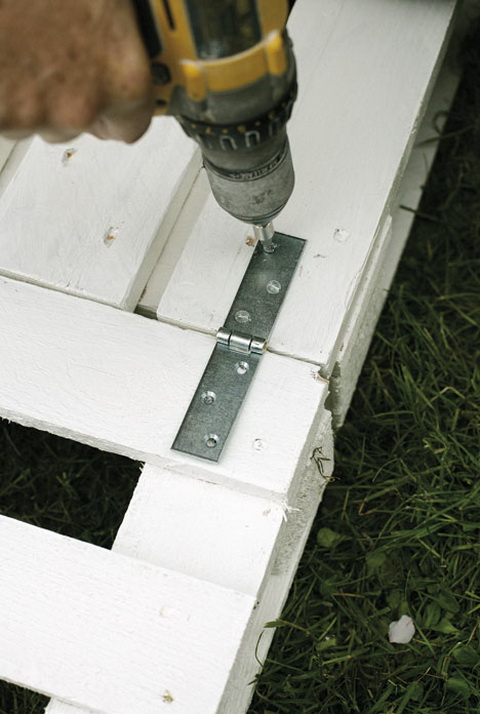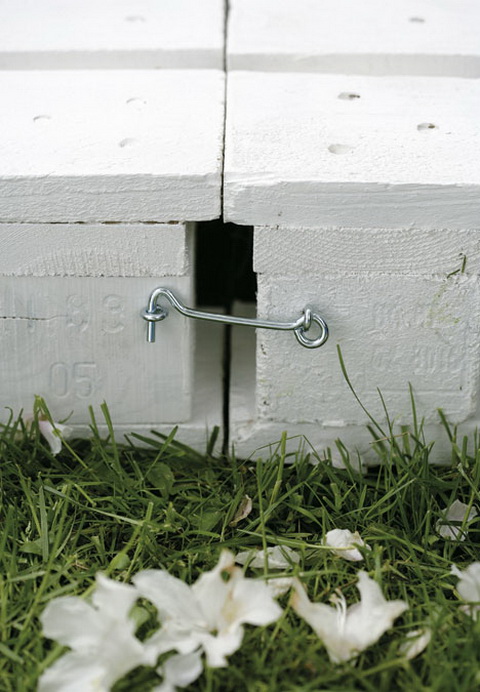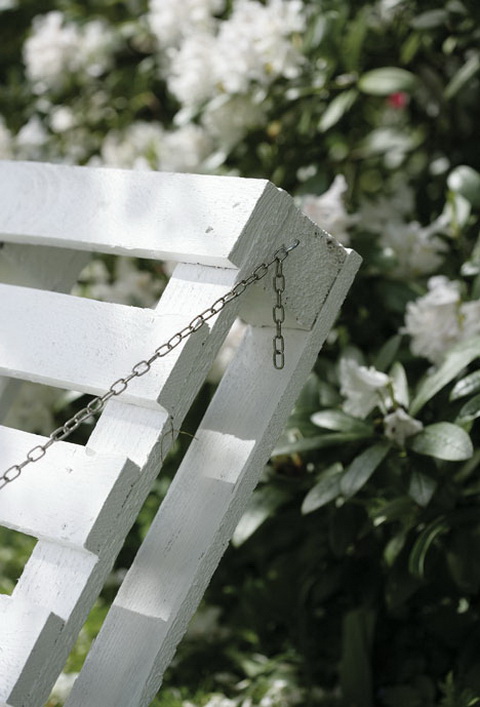 A lounge chair that you can materialize on your own in one weekend. Follow the steps above and make sure that the cushions are comfortable. When needed the lounge chair can be folded and stored in the garage.
7. Japanese Pallet bed platform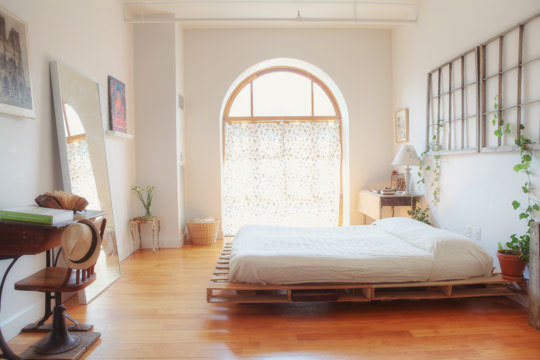 You can elaborate complex bed platforms out of wooden pallets or you can simply embrace a beautiful Japanese design line and enhance your design line through simplicity. Whether you choose to paint the platform or not the result will be staggering.
8. Salvaged Wooden Pallet Toddler bed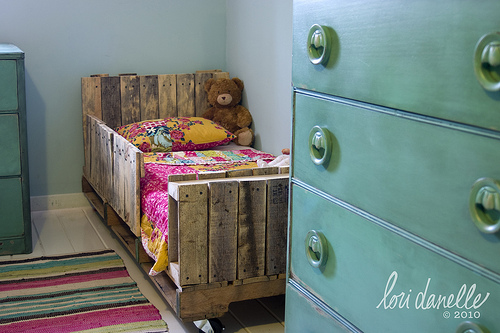 Your little loved one will simply adore something built with love and care by his daddy. The toddler bed can be built far more comfortable and far betterthan what you can can find these days in the commerce. In this project 2 pallets are required, short wood screws, 4 or 5 bolts, some long wood screws, 5 caters with locks, one 2x4x10 piece of lumber. If you dislike the rustic allure you can paint it in candy pink, green mint or whatever color you like and the result will be more conventional.
Source flickr.
9. Corner Pallet bench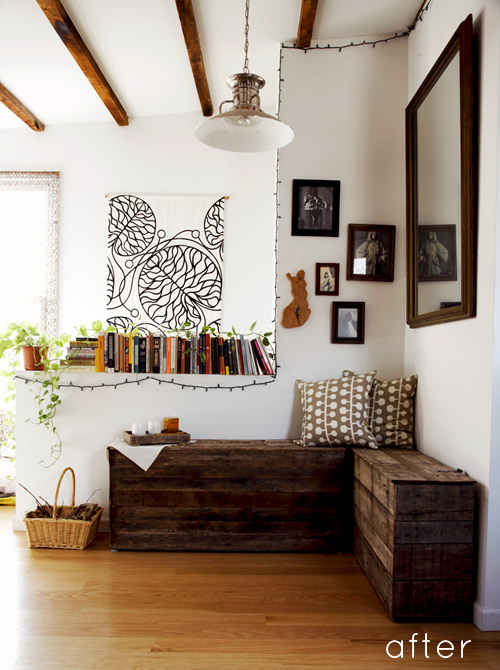 After just an hour or two you will have a new sitting area. The bench it pictures contains two pallets. You can add cushions fora more colorful look if you are looking for an eye candy piece.
Source designesponge
10. Shipping pallet daybed.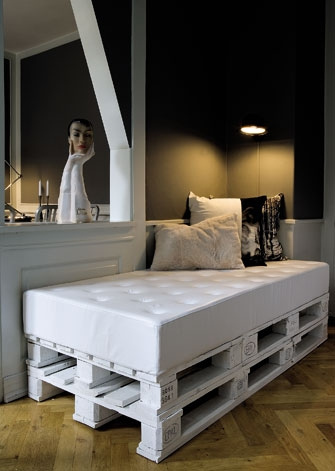 One mattress and painted pallets underneath. That`s absolutely everything you need.
11. DIY beachfront retreat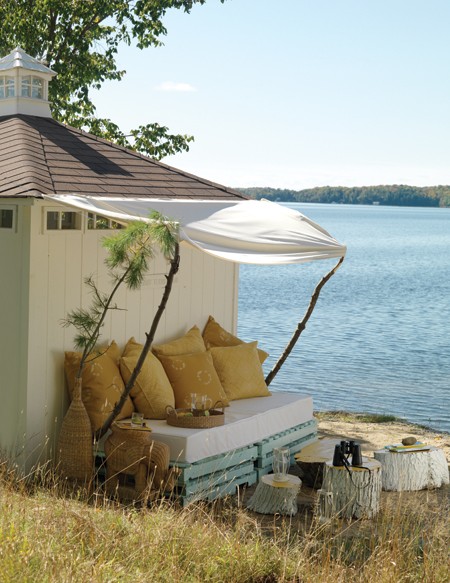 It would be a shame not to take advantage of your lush greenery and expansive views this summer. Paint the pallets and get them outside under a pergola and with a mattress on and some cushions you can have the time of your life in just a few hours.
Source housandhome.
Miscellaneous
12. Wooden Pallet wall panel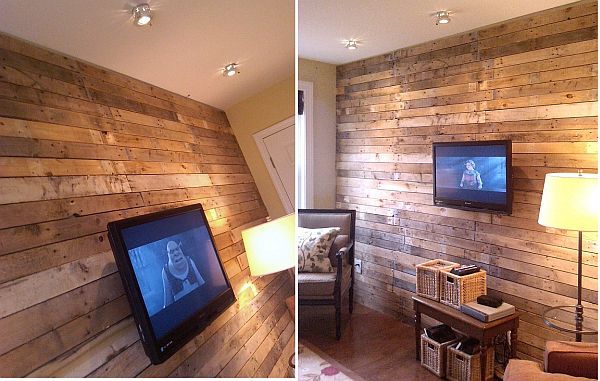 All realized out of wooden pallets, all epic and beautiful. All pallets have been disassembled piece by piece so the project it`s a little time consuming. Sanding certain pieces and adding a finish in the end can bring the wooden texture upfront beautifully giving it a fresh look.
Source here
13. Small Wood planter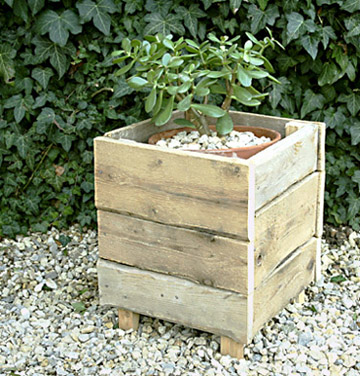 Tailor it to your needs.
14. Christmas tree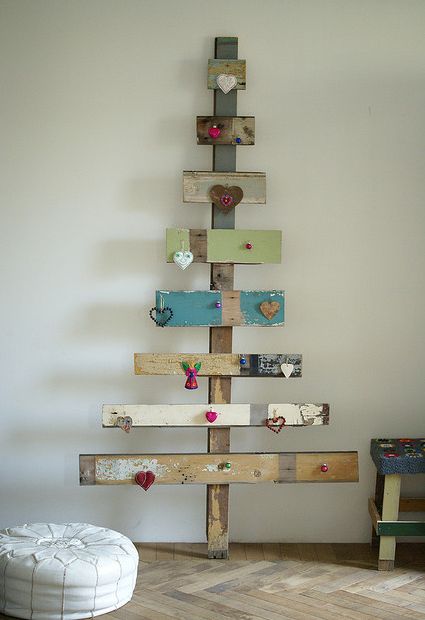 This small Christmas tree pallet is nothing but breathtaking. It carries extraordinary substance and meaning and it can easily replace traditional trees.
Source flickr
15. Pallet floors.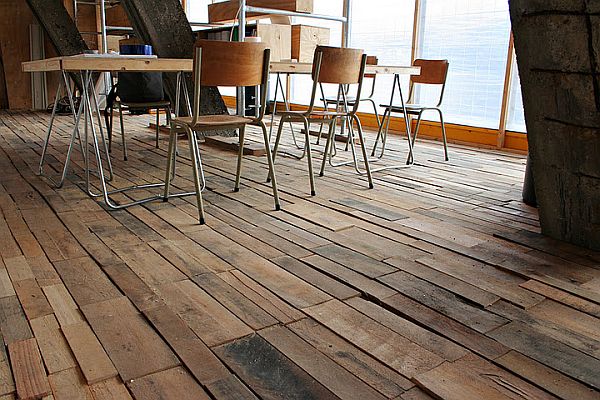 What stops you from using wooden pallet pieces to create an original flooring in your home? It`s a natural wood that carries a beautiful rustic allure.
Source picasaweb
DIY Headboards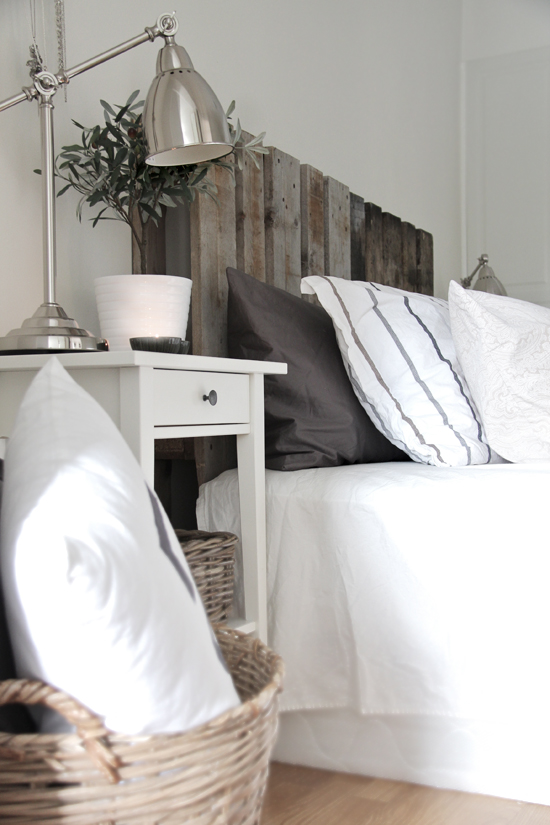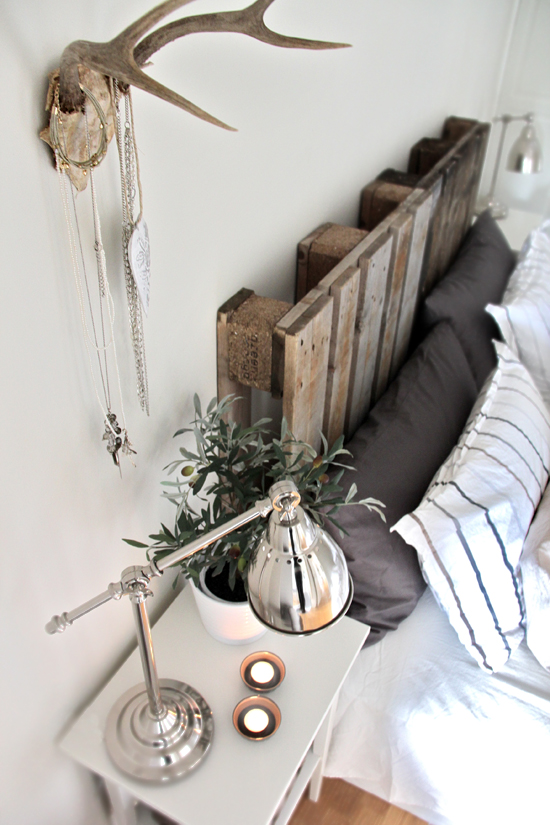 Insanely easy project with simply fascinating results. The Scandinavian design themes have always praised the coziness and warmth of natural wood and in a pallet they're present in all its glory.
Tables
17. Pallet coffee table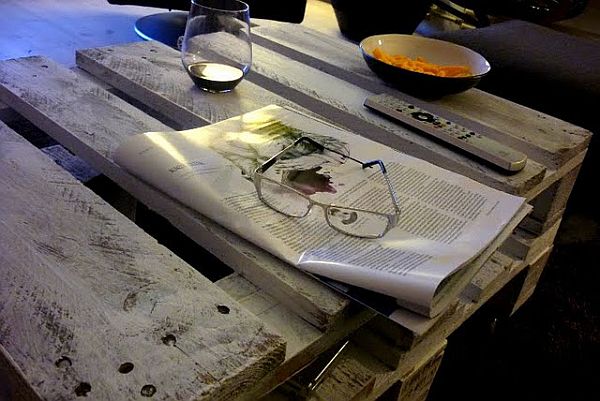 Basic wooden pallet with a superficial coat of spray that highlights the wooden texture. Above two pallets are stacked offering storage space between them as well.
Source here
18. TV unit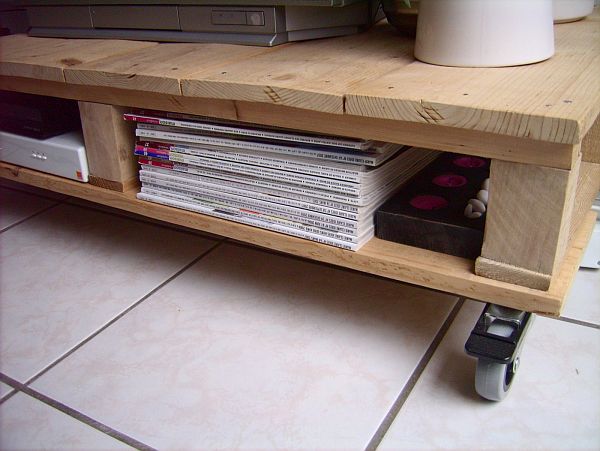 Pallets can solve problems. One small problem has been solved above through a simple wooden unit that carries the TV on top and provides storage underneath. With a quick visit to the nearest hardware store for nails and wheels you are good to go.
Source here
19. Small Half a pallet coffee table.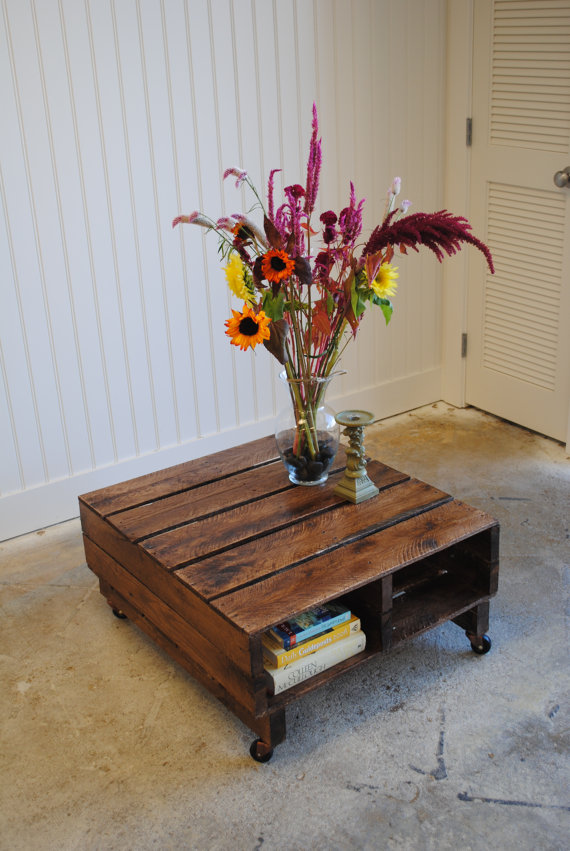 With wooden pallets you can scale your projects as much as you need thanks to their modules. A smaller and more compact coffee table is no problem for this great resource.
Source etsy
20. Pallet picnic table.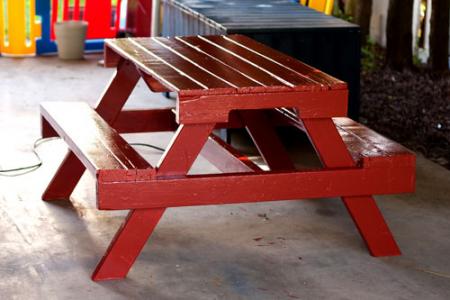 If your car can carry it and you love hangouts in nature than this is the craft for you. This simple craft includes twoo small benches and it`s ready whenever you`re ready. As it is meant to be used for camping it should probably wear a bright color.
Source ana-white
21. Pallet sectional and matching table.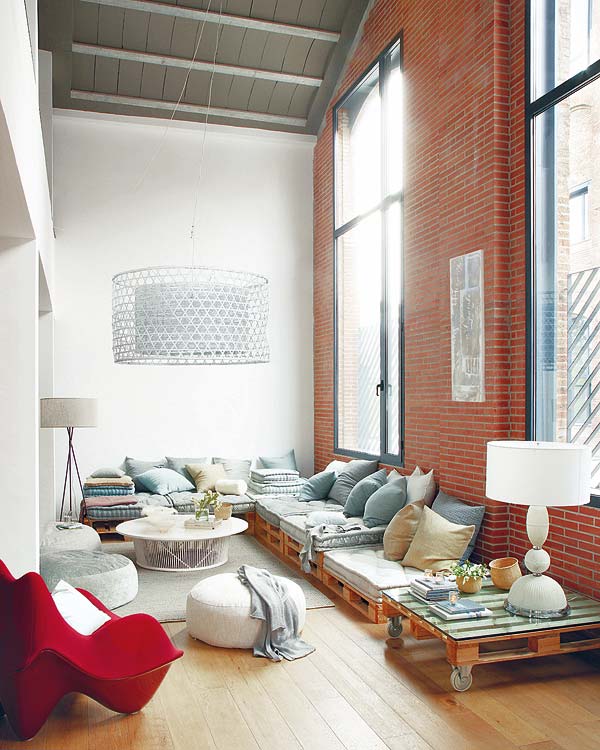 Just cast a glance at the breathtaking setup above. All the wood in the design except the flooring is out of wooden pallets. Everything looks stunning and the project looks far simpler than you might imagine. The glass top is a very neat touch as well.
Source calinteriors
22. Extensive Pallet desk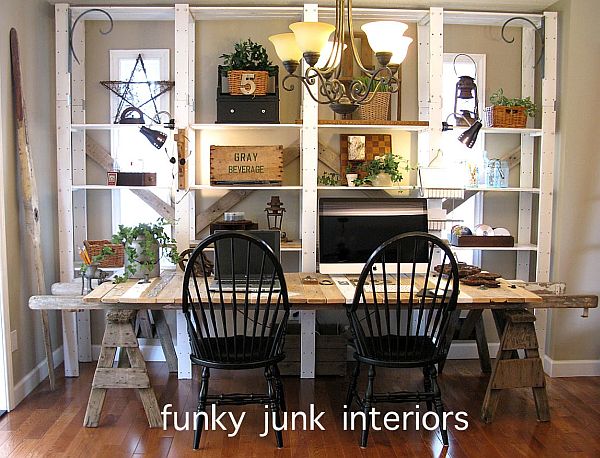 If you need a place for yourself only, a work area where you can focus, you might want to tailor your own desk to your needs. It might sound like a whole lot of work but we assure you that this is not the case. You don`t have to spend a lot of money either because wooden pallets are inexpensive yet highly graphic.
23. Pallet sofa
This definitely not everyone's cup of tea but we love the result. Neat, inexpensive and very cozy the ensemble it is. Keep in mind that it also allows you to scale your arrangement with ease if needed.
24. Fresh Pallet Outdoor dining table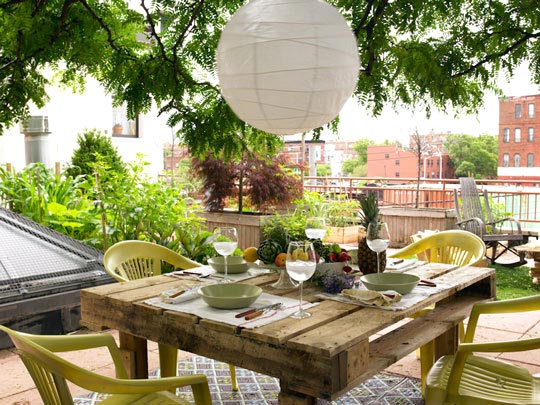 A wooden table with a natural look would integrate in an extraordinary beautiful manner into your decor. You can realize this piece out of a wooden pallet beautifully, keeping its authentic rustic look in your small little heaven of greenery.
Source re-nest
25. Coffee Table With The British Flag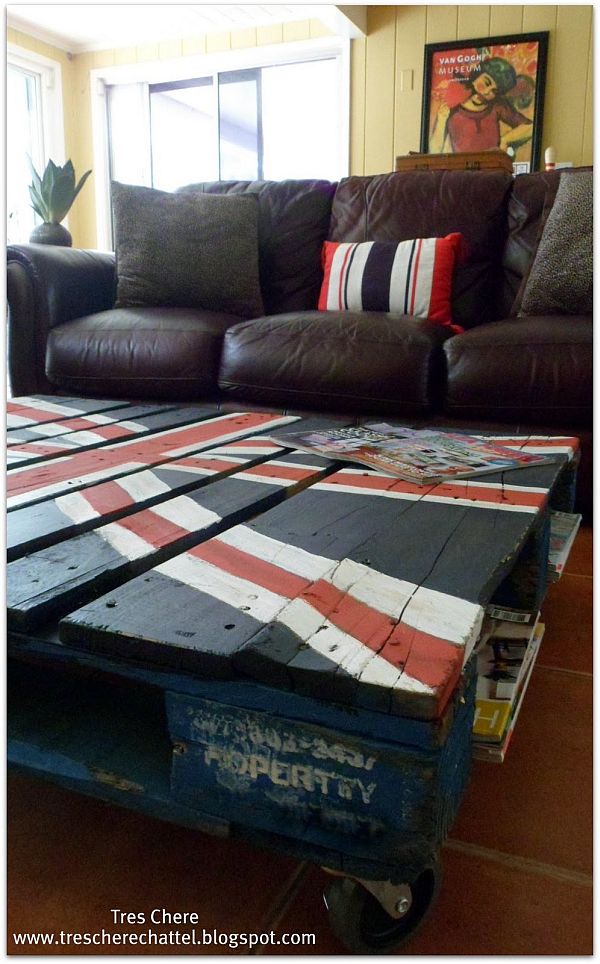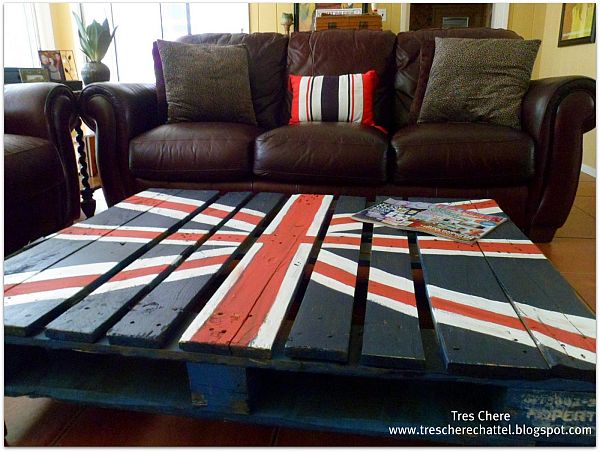 Ready to fit in pretty much any contemporary interior design line successfully. The coffee table keeps its rustic look whilst making a beautiful graphic statement.
What do you think about the extraordinary showcase of wooden pallets ideas? We would love to hear your opinion on these breathtaking pieces in the comment section below.