25 Beautifully Inspiring DIY Backyard Pergola Designs For Outdoor Enterntaining
It is time to enjoy our little backyard at its best. The summer weather now allows us to enterntain outdoors around our fire pit and barbecue, surrounded by friends and family. Nothing can help you relax more than a patio and lounge area that can be beautifully covered by these diy backyard pergola designs that we have featured underneath. You need shade, you need a cold drink and here the pergola comes in, it is the supreme element for outdoor entertaining and the best part is that you can build it all by yourself with a design plan that you can draft yourself; all it takes is planning, tools and materials.
Cast a glance at the pergola designs below and pick your favorite, some of these do have full tutorial links under the images so make sure you follow them to find out exactly how you can too materialize them in your backyard.
1.Beautiful corner pergola with organic look
2.Old Doors RE-PURPOSED into a vintage yellow pergola design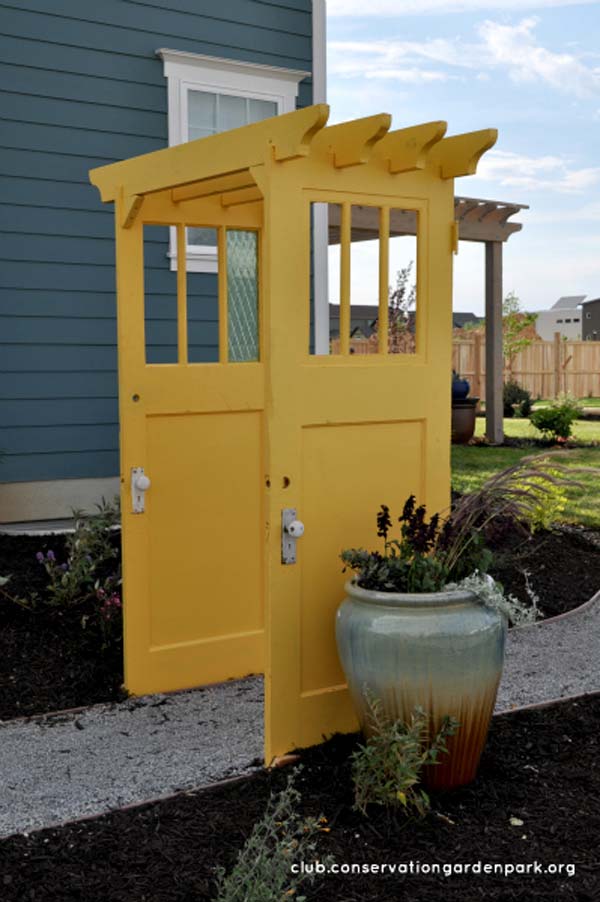 Tutorial @ conservationgardenpark.org
3.Wooden Deck Under Beautiful Pergola with privacy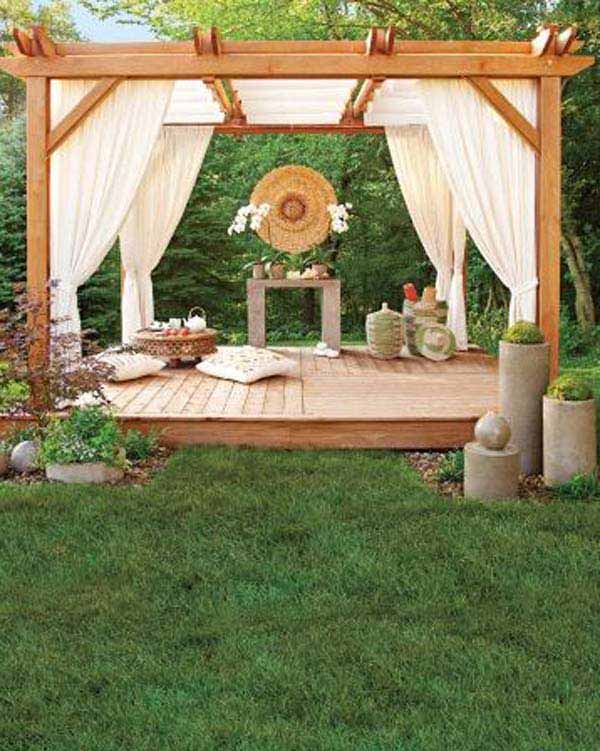 Tutorial @ lowescreativeideas.ca
4. Organic Circular Pergola With Fire Pit in the middle and black brick flooring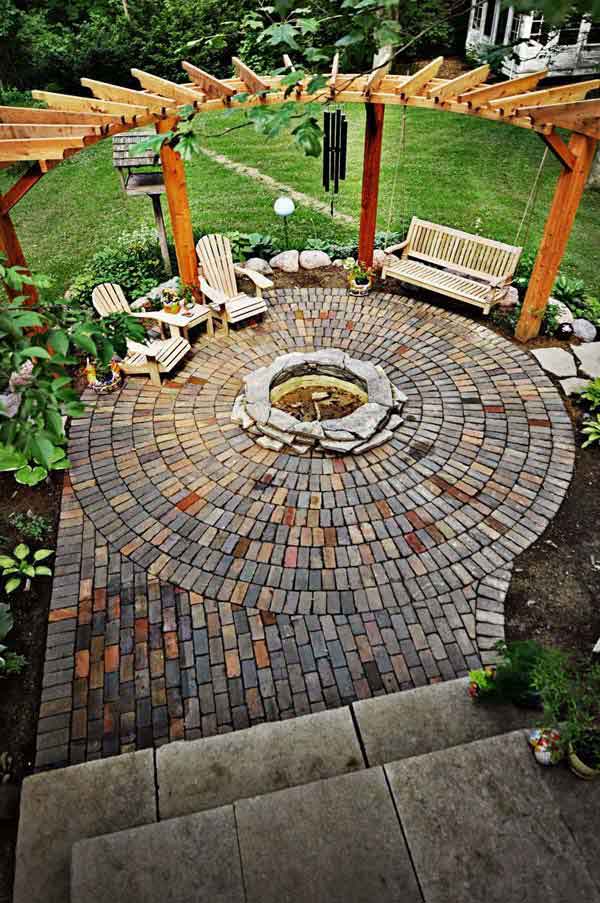 via homesthetics.net
5.transform your backyard COMPLETELY through a simple pergola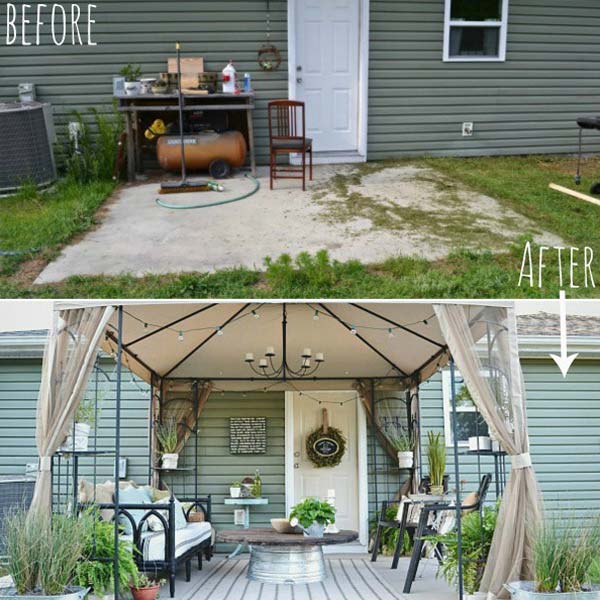 6.Emphasize your lounge area with special lighting fixtures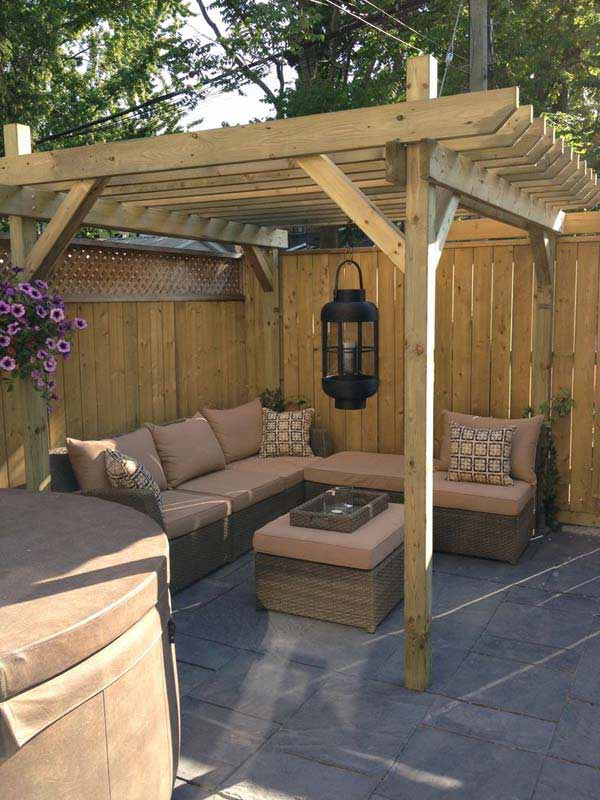 via decoholic.org
7.Use climbing plants to add more greenery into the yard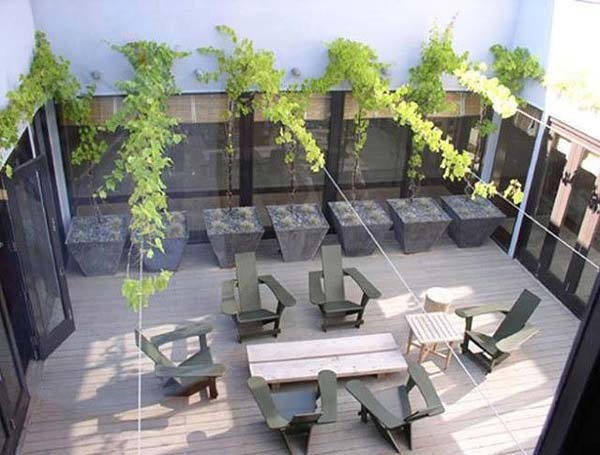 Source Unknown
8.build a gazebo to shelter a cozy bed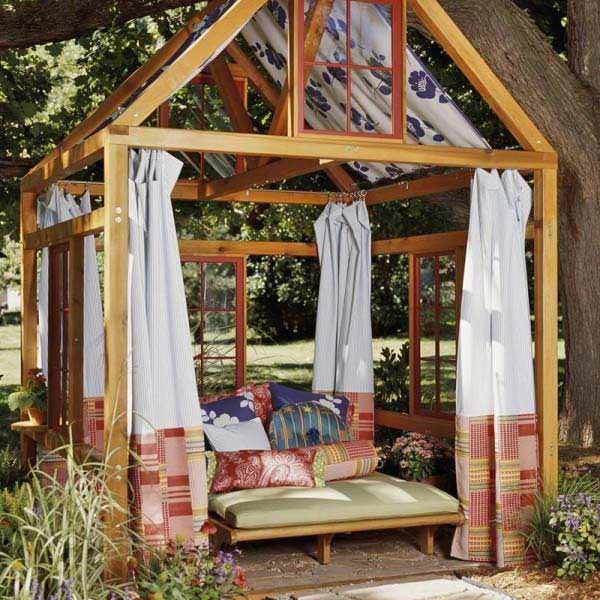 Source Unknown
9.Greenery Shaped into an umbrella pergola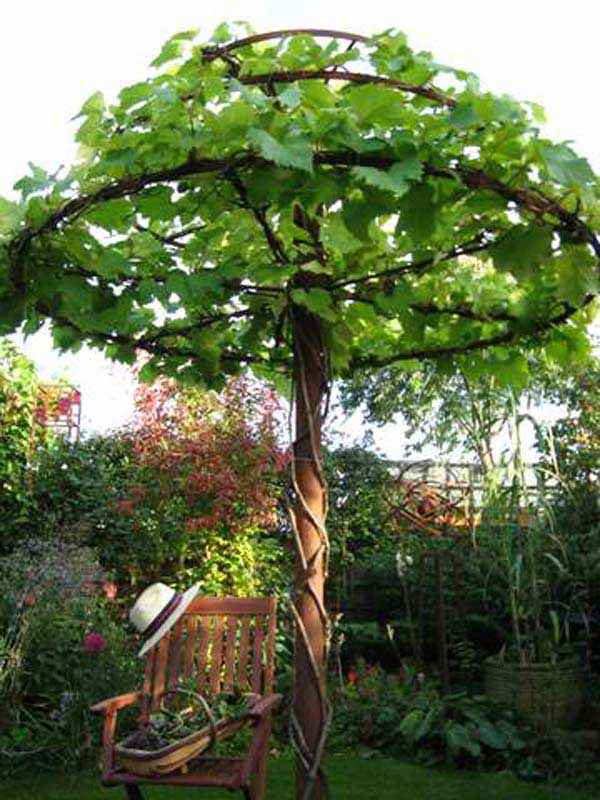 10.build a pergola swing bed for supreme relaxation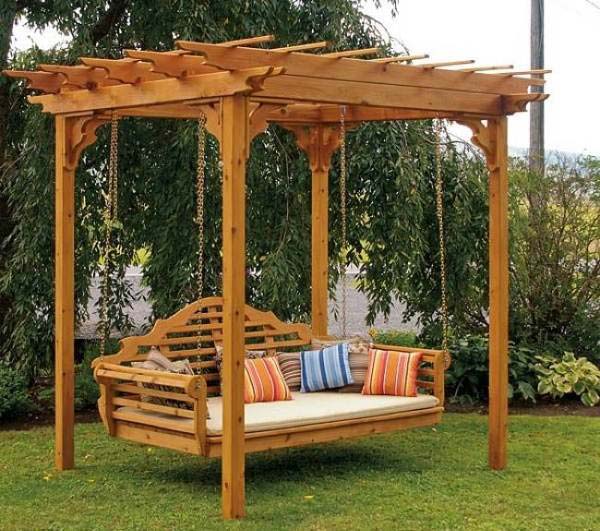 11.Purchase a Multi-Swing Chair Set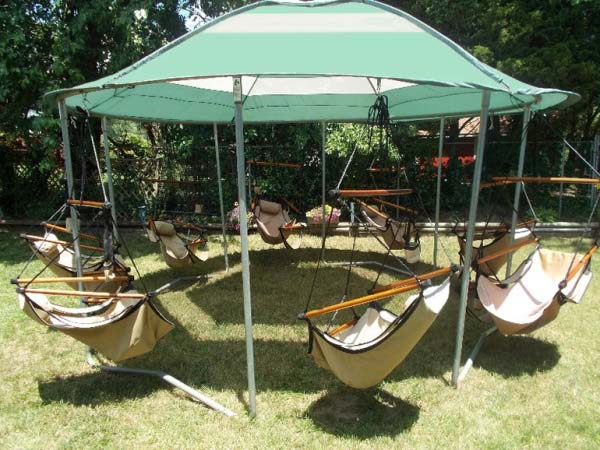 12.Provide Shade to your lounge by covering it with bamboo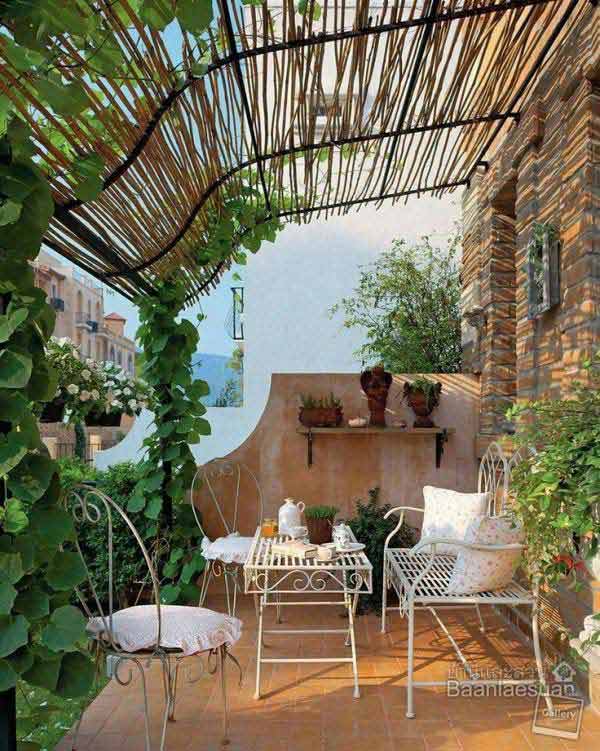 via bridgman.co.uk
13.Infuse Color into your outdoor heaven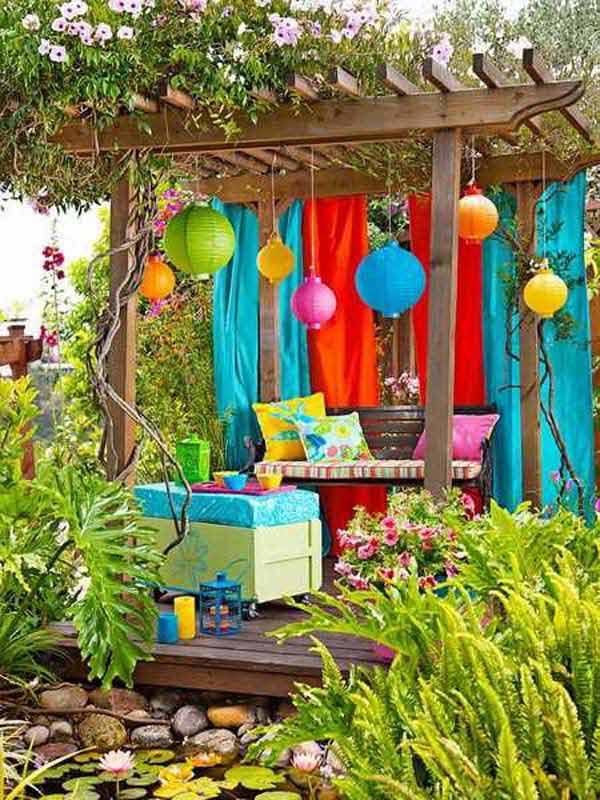 Source Unknown
14.White pergola over outdoor bar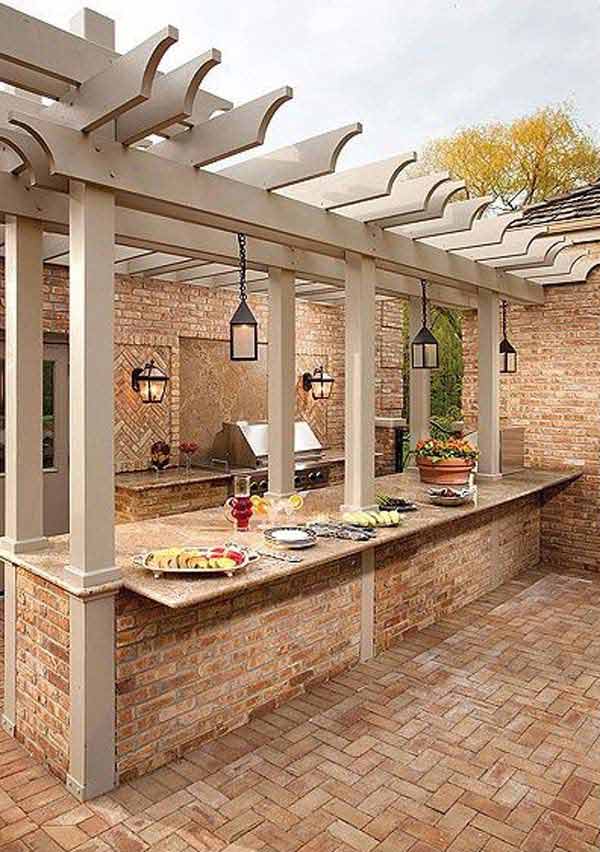 via indulgy.com
15.simple bamboo pergola design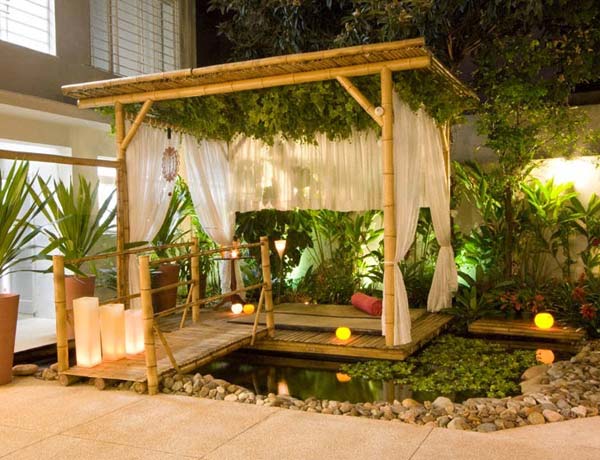 via losmoderninhos.blogspot.com
16.build your pergola above a wooden deck and light it up with string lights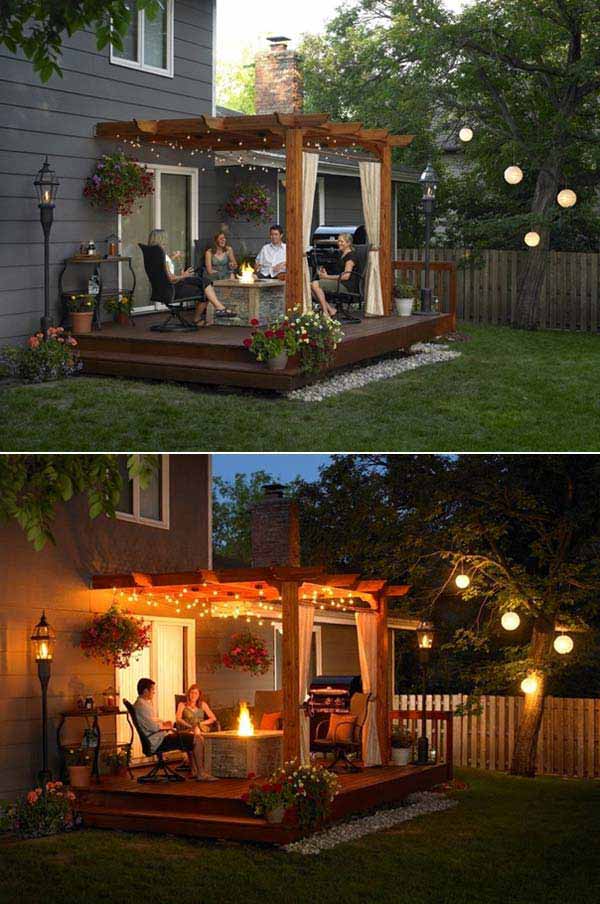 17.complete your pergola with a hot tub or a spa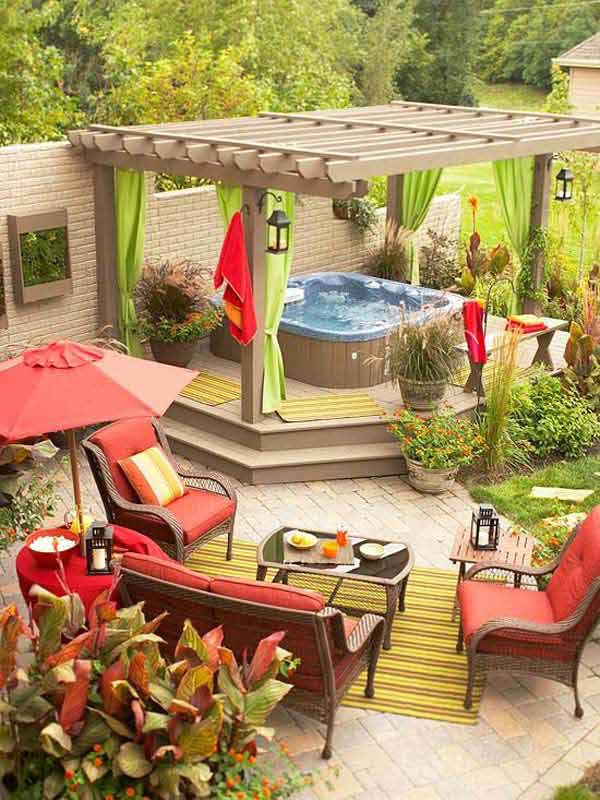 via bhg.com
18.Build a small Pergola over your Garage Door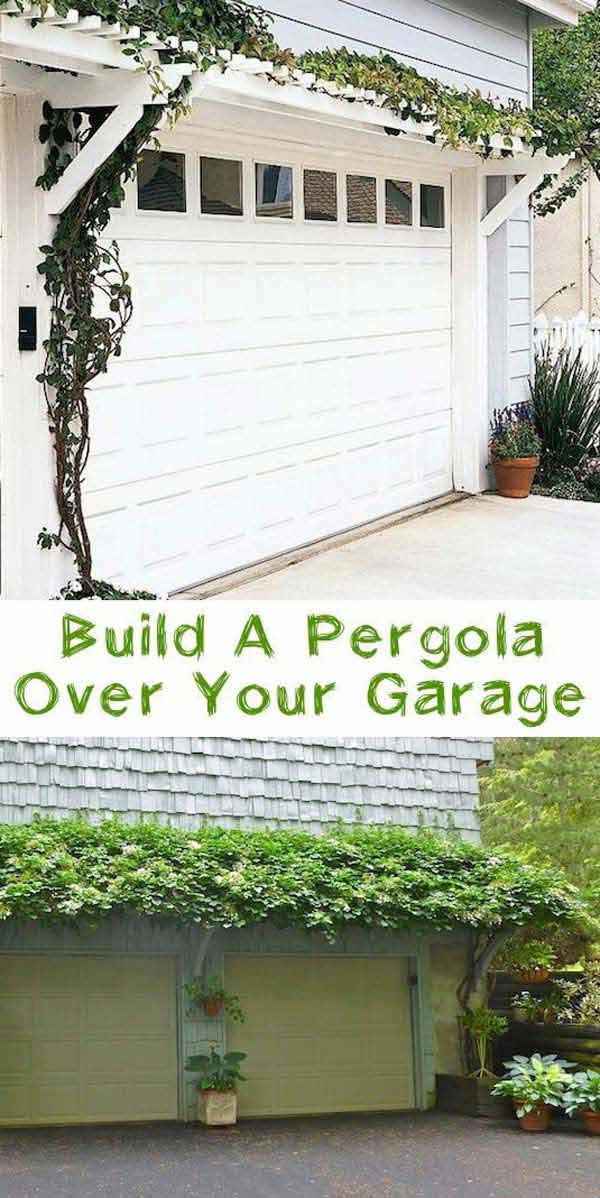 Tutorial @ laurries.blogspot.com
19.Enhance your pergola with string lights and canvas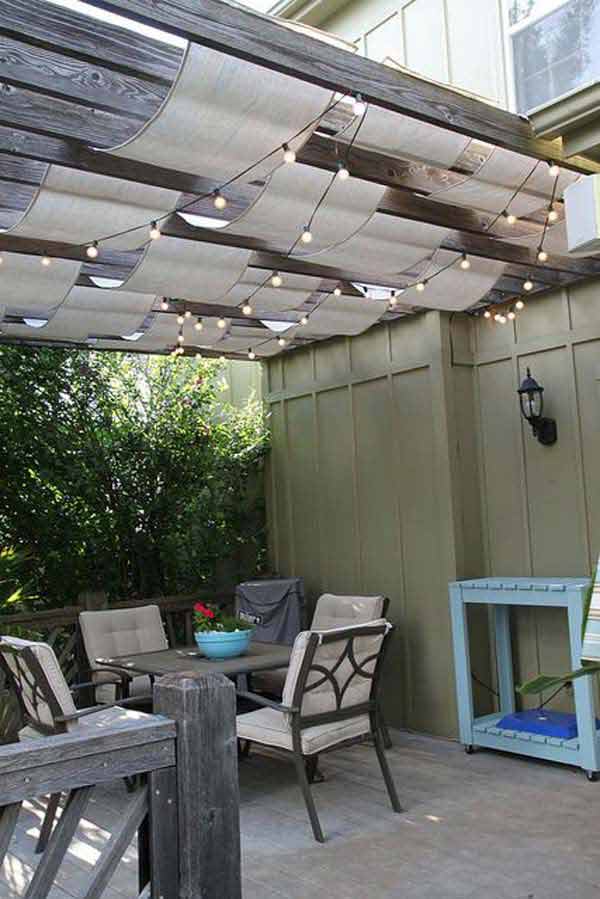 20.Materialize a pergola swing set and extend both greenery and happiness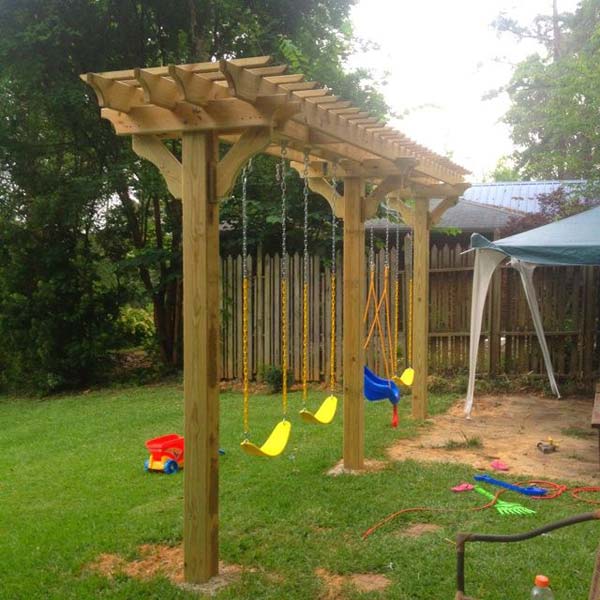 via pergola5.com
21.Small corner outdoor sitting area with planters and pergola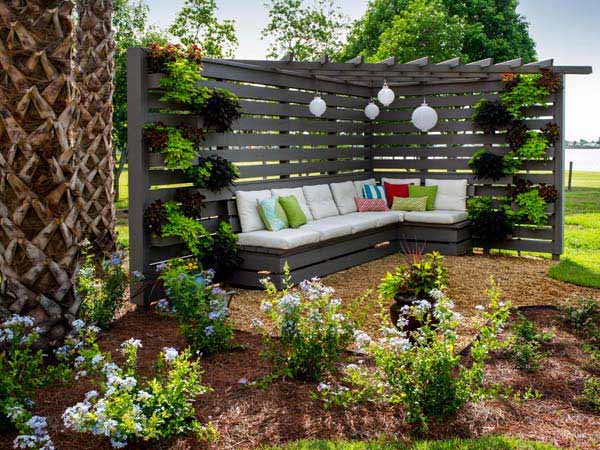 via diynetwork.com
22.white pergola swing set with vintage charm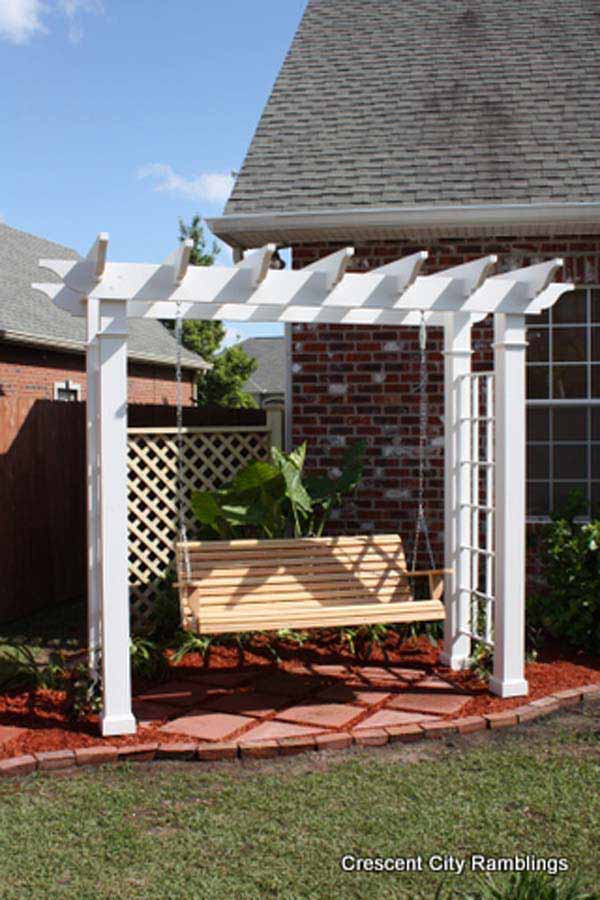 Tutorial @ crescentcityramblings.blogspot.com
23.Beautiful Rustic Logs and Branches Pergola Design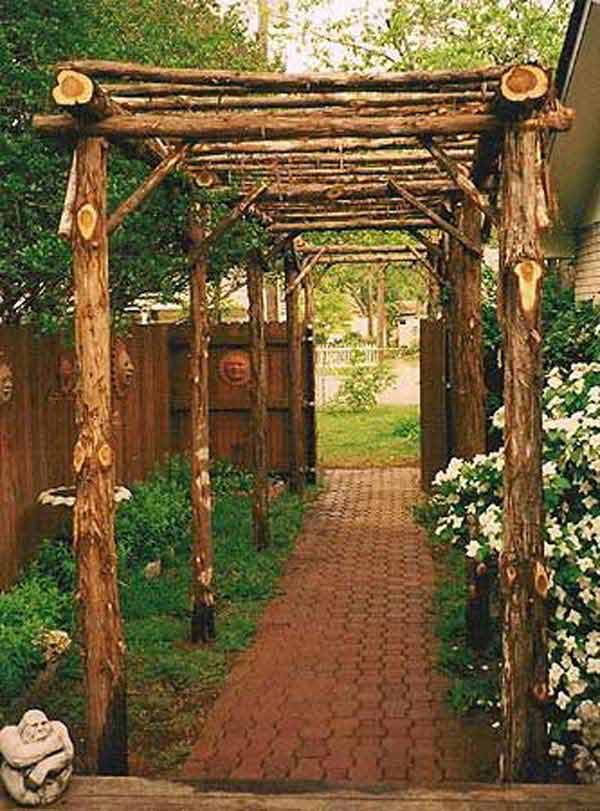 24.Decorate your Pergola With Hanging Flowers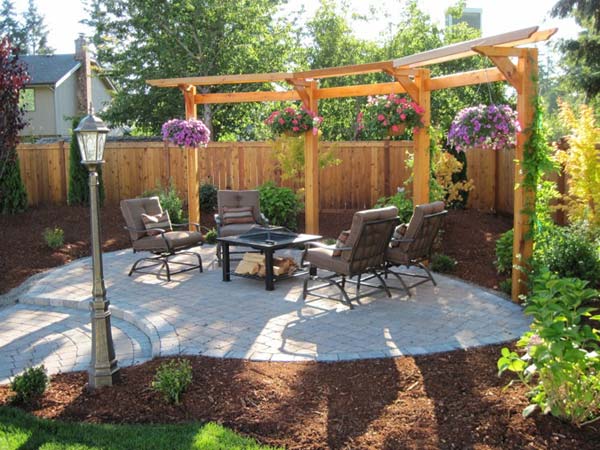 What do you think about the beautiful diy backyard pergola designs showcased above? We would love to hear your opinion in the comment section below.