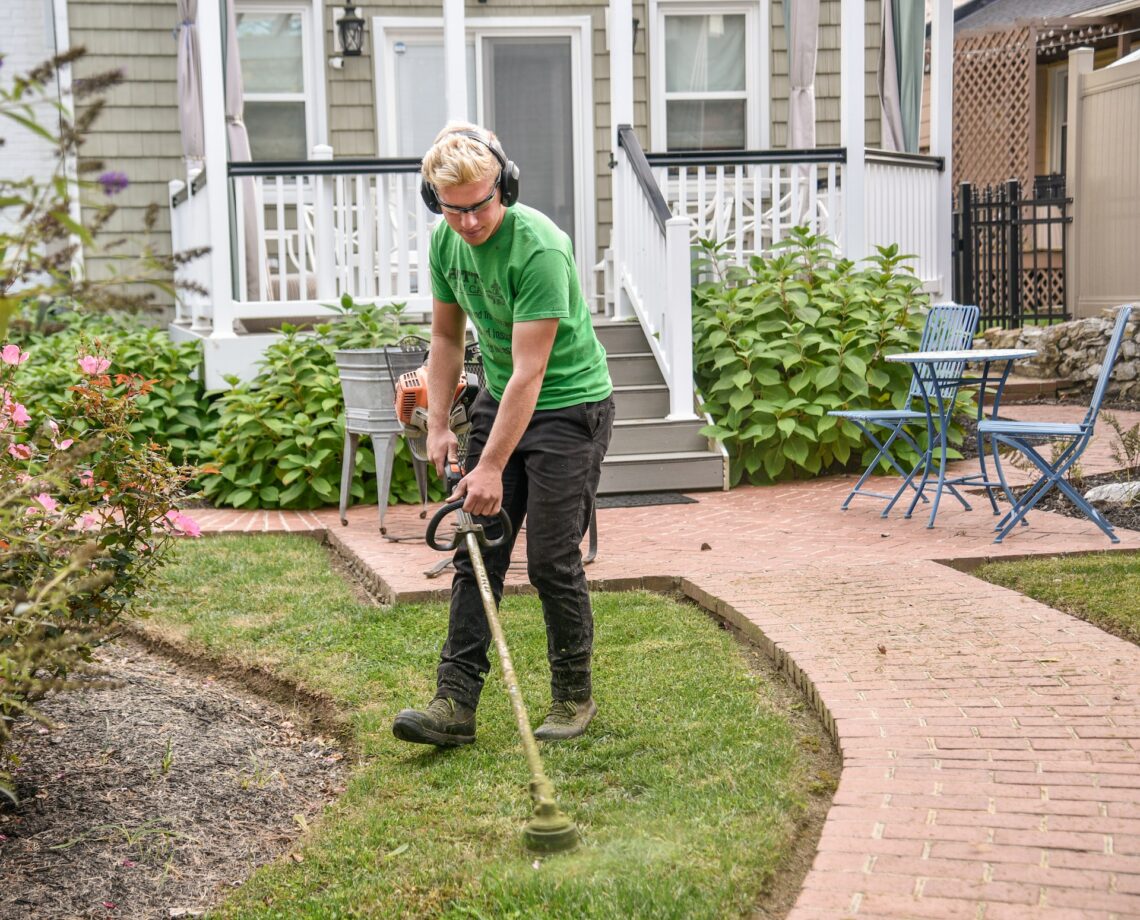 Easy Landscaping Trends for the DIY Homeowner
As the weather heats up again, most people are looking into ways to make their home's exterior a dream come true. From building outdoor kitchens to giving themselves a chance to make art out of stones, there's a lot you can do that will boost your property's curb appeal while giving your the rewarding feeling of a job well done. These are the top easy landscaping trends for DIY homeowners and why it's a great idea to give them a try!
Creating Designated Spaces
One of the best ways to set your property apart from others is to stop and make designated areas on your lawn. This can be as small as building a flower and shrubbery garden throughout your yard or as large as creating a separate room for lounging with permeable pavers.
Designated spaces give your lawn a clear purpose, and most people find that they're more likely to use their lawn this way. Although a large untouched yard of nothing but grass can be nice to look at, it doesn't get much utility.
Adding Better Drainage
Over 13% of homes in the United States are expected to flood within the next ten years. This can scare many homeowners into worrying about standing water in their yards, but there are ways to mitigate this issue. Take the time to dig and put in lawn drainage. You can even add drain grates to cover these, so they don't clog.
This will pull water down and away from your property and give you the peace of mind that there won't be any standing water on your lawn.
Building a Pergola or Gazebo
Although the idea of building a structure for your home may sound like a lot of stress and work: don't worry! Most pergolas and gazebos have kits now where you can learn how to build one as you do it for the first time! These can add ample shading to your lawn while also offering the chance to create something fantastic.
You can often build these structures directly into the ground or use ground pavers to give them a more solid base that won't let them tilt over time. Either way, this is an awesome option for any homeowner who wants to keep cool in the summer.
Creating Stone Streams
A stone stream may sound like a weird idea, but if you live in a drought-prone area or one where most vegetation is monochromatic, it can add some variance and life to your home's exterior.
There are kits to build these, but generally, what you need is a large collection of stones or decorative glass, depending on your taste and vision. If your lawn struggles with standing water, this can even be a great way to help divert water away from areas of your home.
If you want a low-maintenance solution for your lawn that will also allow you to easily modulate and split it into different sections, switching to an artificial turf might be a good solution.
Fake grass gardens have grown hugely in popularity over the past few years, with interest in both the US and UK ­– supplier Grass Warehouse reported a big increase in interest throughout the pandemic in 2020 and beyond

Easy Landscaping Trends – Using Your Home's Interior for Inspiration
There's nothing as rewarding as an exterior that feels like an extension of your home's interior. As a DIY-er, there are countless ways you can put this into motion. You can use the same color of stain that your floors have as the stain for your deck! You could also use similar colors or even find outdoor-safe furniture that matches your indoors.
Don't be afraid to get creative with this! Just remember that everything you have outside needs to be resistant to whatever your local weather is like.
Going for Natural Beauty
Natural beauty is one of the best parts of being in a country as large as the United States. Every city and state has its own nature and wildlife that sets it apart from others. Unfortunately, many people simply go for the same plants and decor they would in any other state, which doesn't let that beauty shine through.
Instead, go for local native species of plants, flowers, trees, and more. Create a lawn that feels like it's at home in your environment. This will also save you a lot of money and time on water and maintenance because they're built for your local weather. Landscaping trends can be local.
Pressure Wash for a Fresh Face
The best way to make your entire home exterior look better is to stop and make the home itself look fantastic. You can rent a pressure washer for less than $100 for a full day and then deep clean the exterior of your home, make your ground pavers shine, and create a property that looks brand new.
This will allow your plants and greenery to look their best and will take years off of the visual age of your property. Remember to avoid spraying windows or upwards into the siding to avoid any damage.
Everything Can be DIY-ed!
If you've always been handy and you want to take on a more exciting project, each of these gives you a chance to create something amazing. Consider DIY-ing some of these ideas, and make your lawns into a dream come true whilst keeping up with the landscaping trends.
Photo by Jared Muller on Unsplash