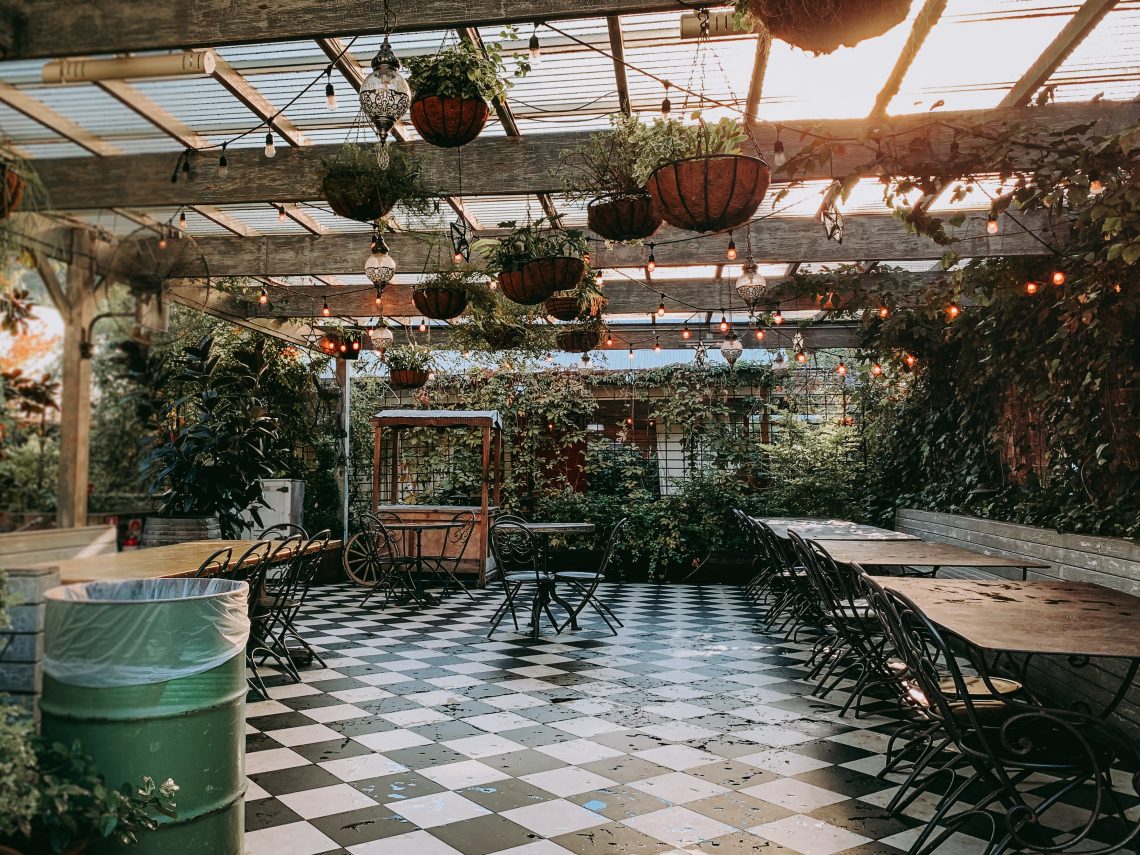 23 Inspiring DIY Backyard Pergola Designs For Outdoor Entertaining
It is time to enjoy our little backyard at its best. The summer weather now allows us to entertain outdoors around our fire pit and barbecue, surrounded by friends and family. Nothing can help you relax more than a patio and lounge area that can be beautifully covered by these diy backyard pergola designs that we have featured underneath. You need shade, you need a cold drink and here the pergola comes in, it is the supreme element for outdoor entertaining and the best part is that you can build it all by yourself with a design plan that you can draft yourself; all it takes is planning, tools and materials.
Generally, a pergola refers to an architectural structure that consists of beams, posts, and rafters attached to a house. As mentioned, it can be used for several purposes and some of them are for beautification, shelter against natural elements, and a place for entertainment. For example, if you have a garden in the backyard that's also used for outdoor entertainment, a pergola can also be a perfect addition. It can also be used as a garden entrance to an area where you have comfy chairs or a couch to enjoy the stunning views of your plants and flowers.
If you want something more exciting, you can put up funny garden signs around the background to mark the way towards the pergola. Aside from being wayfinding and directional materials, they can also be used to beautify your garden and your pergola, making them a perfect design element to consider.
Hence, if you're looking for the best ideas for your pergola project cast a glance at the pergola designs below and pick your favorite, some of these do have full tutorial links under the images so make sure you follow them to find out exactly how you can too materialize them in your backyard.
1. Beautiful corner pergola with organic look
2. Old doors re-purposed into a vintage yellow pergola design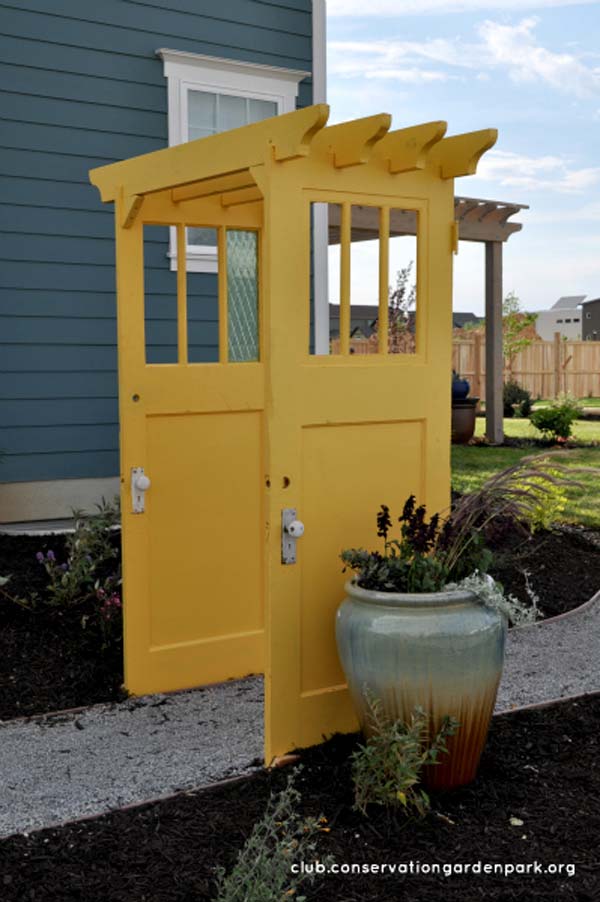 3. Wooden Deck Under Beautiful Pergola with privacy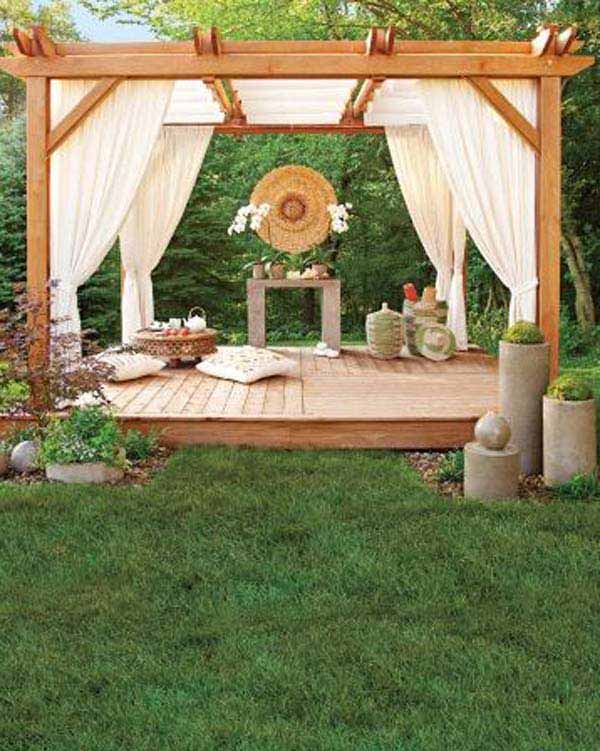 4. Organic Circular Pergola With Fire Pit in the middle and black brick flooring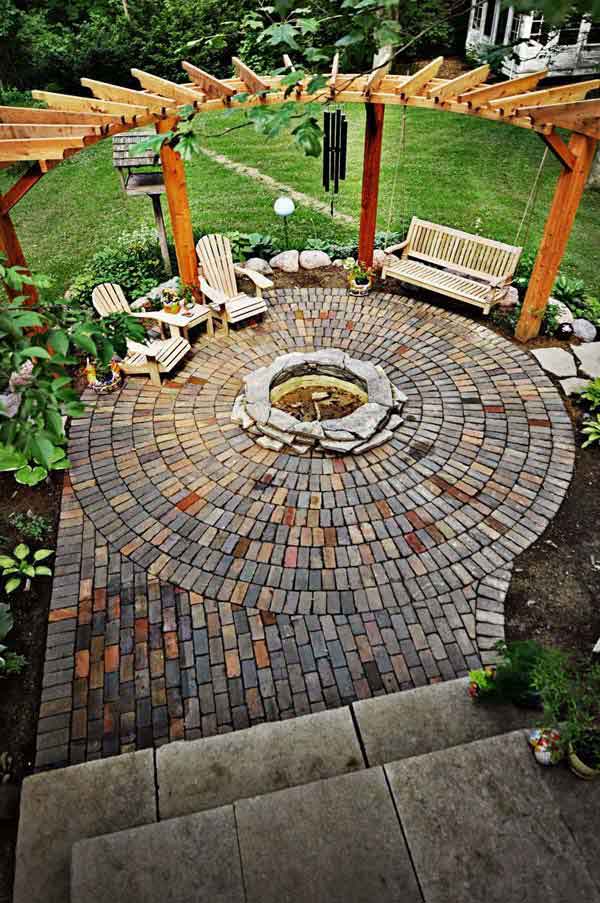 Source unknown
5. Transform your backyard completely through a simple pergola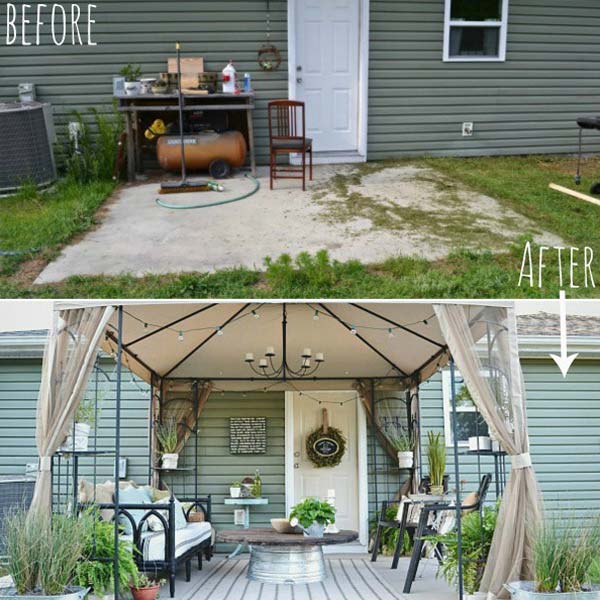 6. Emphasize your lounge area with special lighting fixtures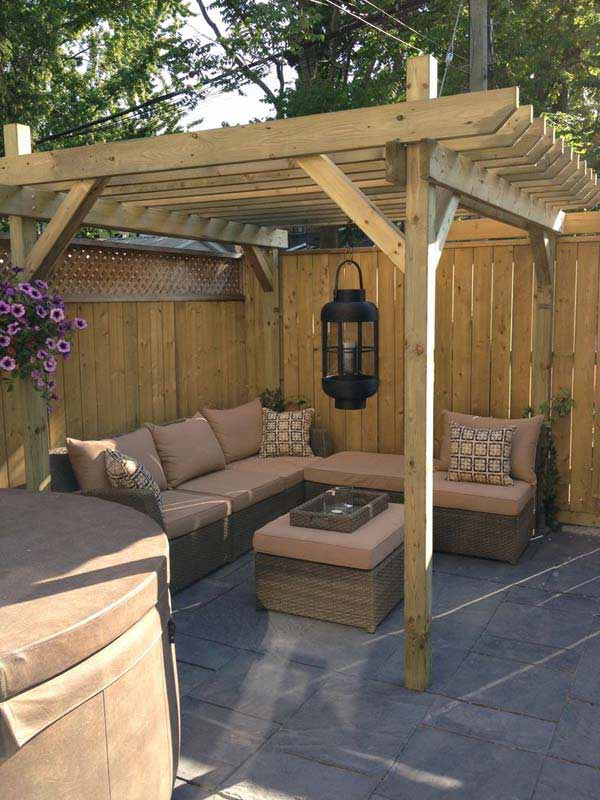 7. Use climbing plants to add more greenery into the yard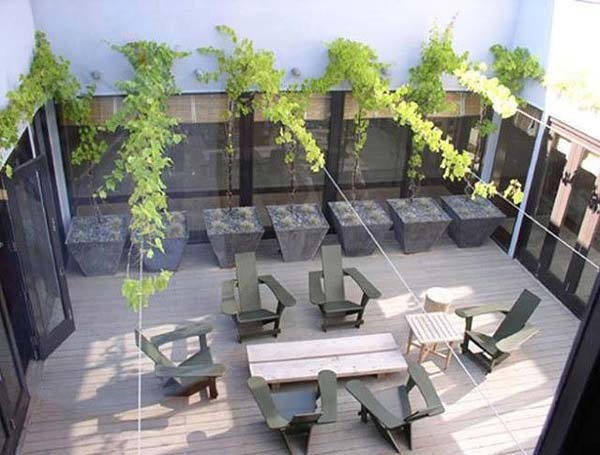 Source Unknown
8. Build a gazebo to shelter a cozy bed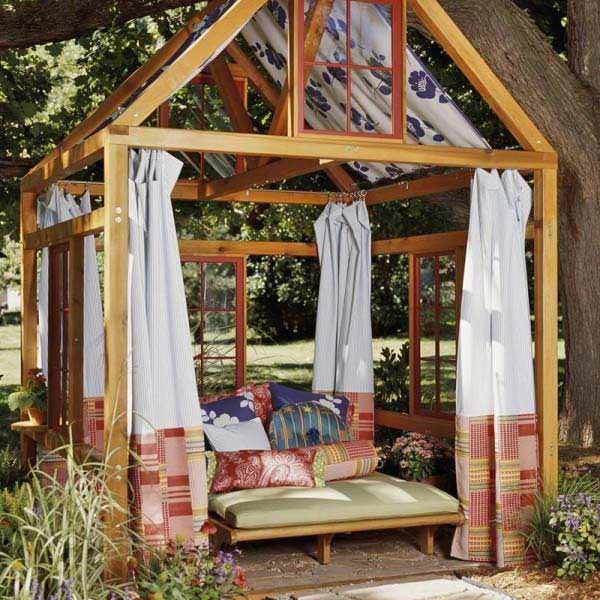 Source Unknown
9. Greenery Shaped into an umbrella pergola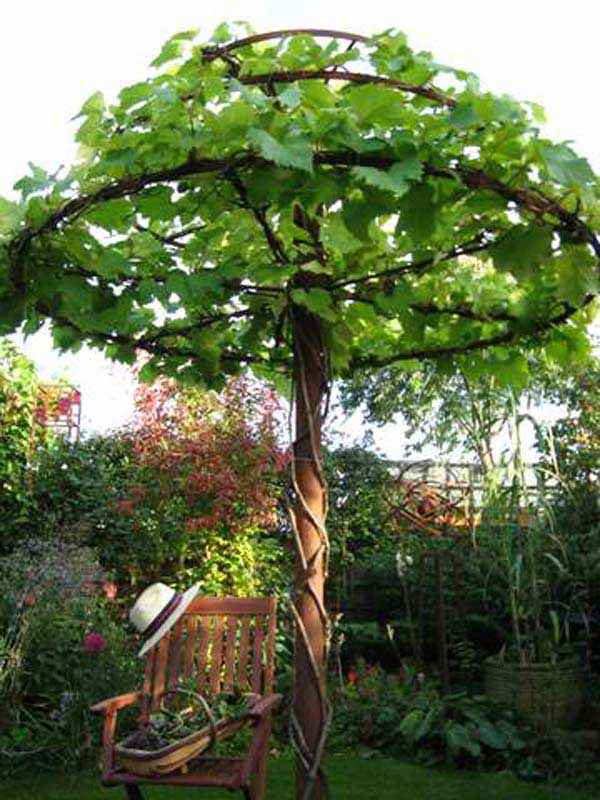 Source unknown
10. Build a pergola swing bed for supreme relaxation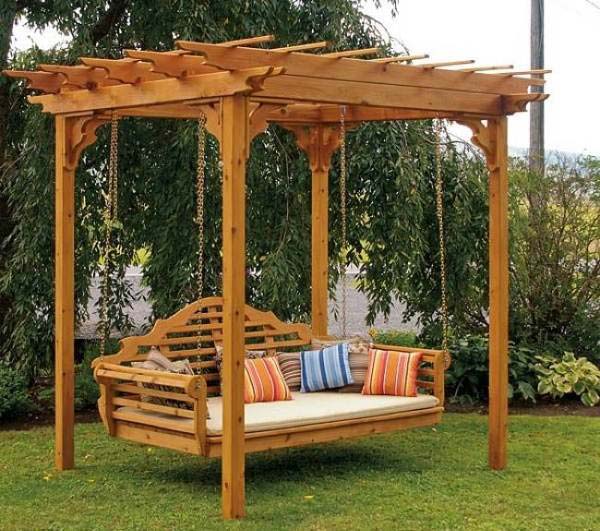 11. Purchase a Multi-Swing Chair Set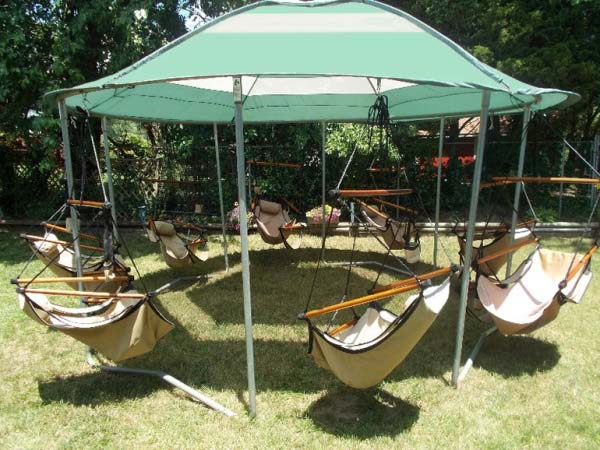 Source unknown
12. Provide Shade to your lounge by covering it with bamboo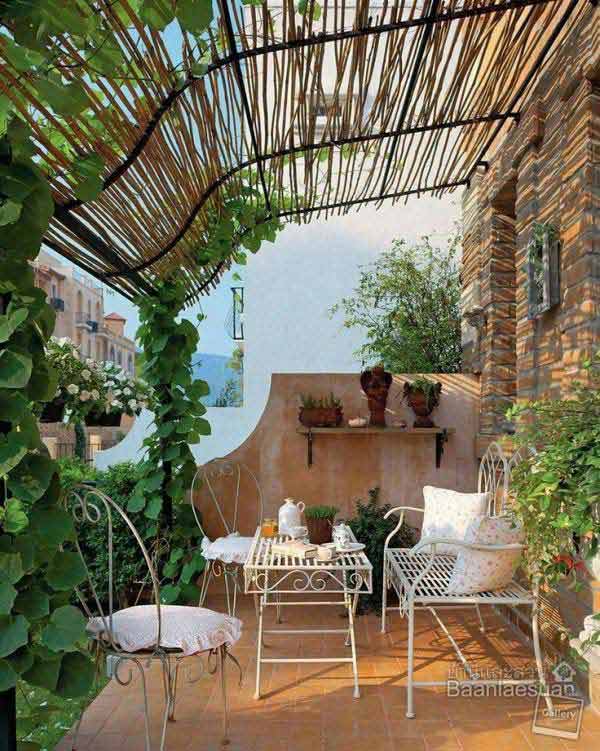 Source unknown
13. Infuse Color into your outdoor heaven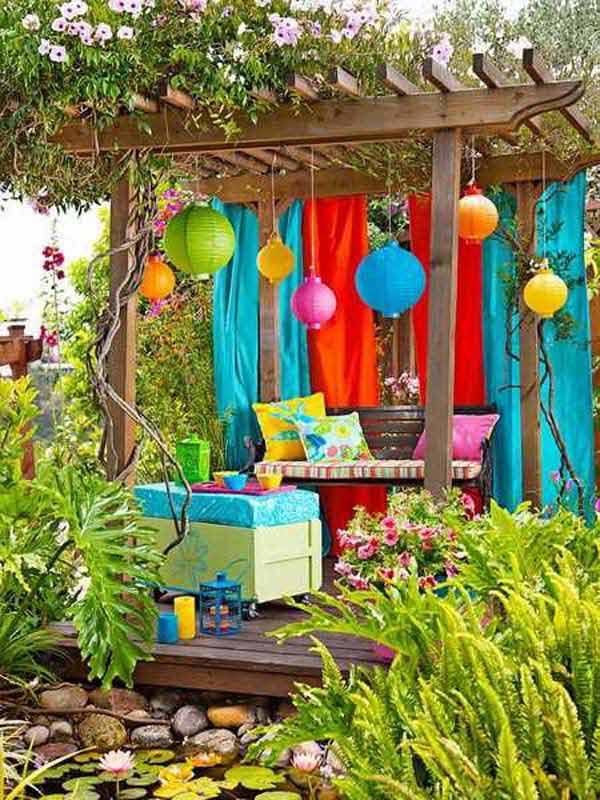 Source Unknown
14. White pergola over outdoor bar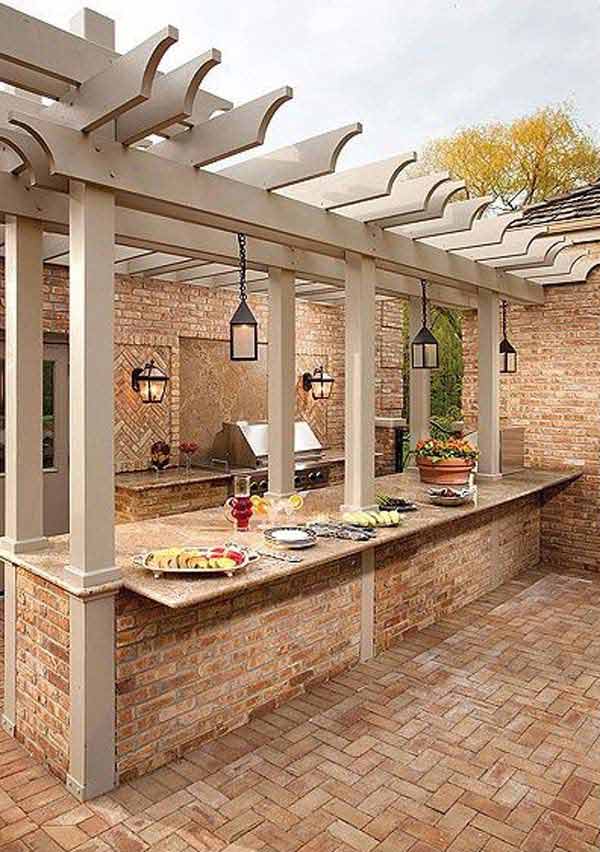 Source unknown
15. Simple bamboo pergola design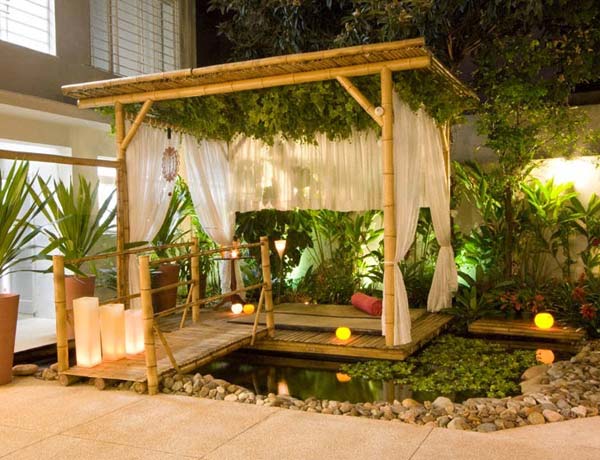 Source unknown
16. Build your pergola above a wooden deck and light it up with string lights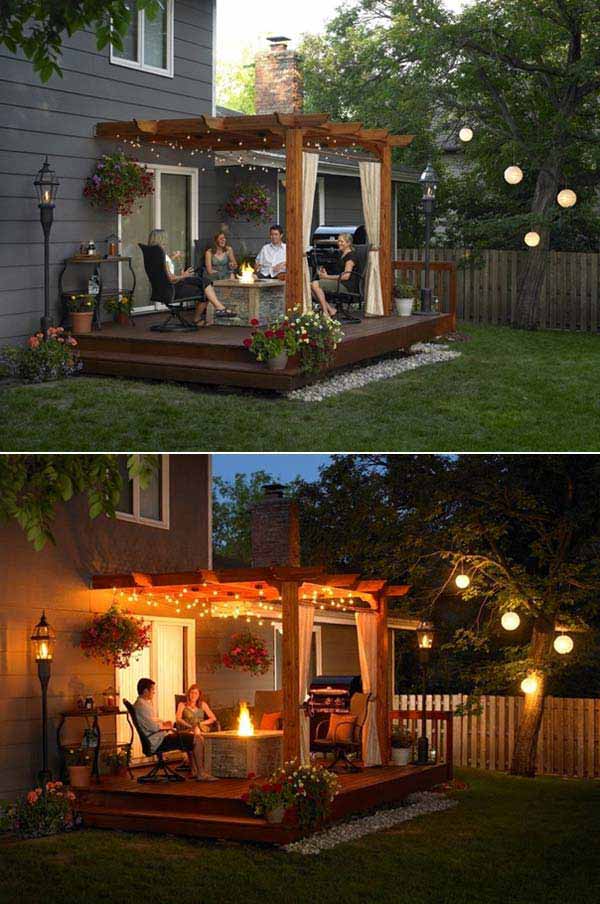 Source unknown
17. Complete your pergola with a hot tub or a spa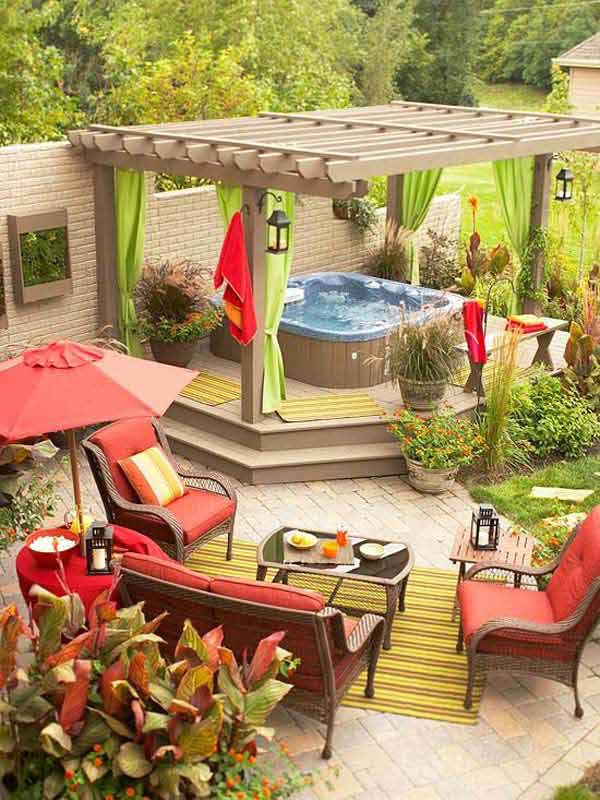 18. Build a small Pergola over your Garage Door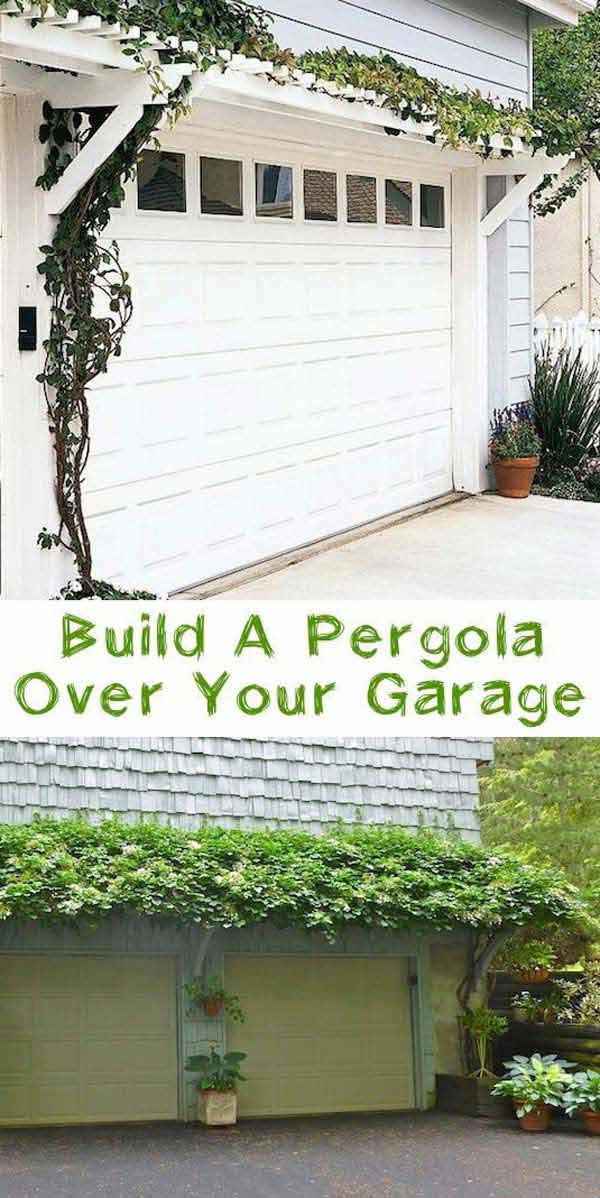 19. Enhance your pergola with string lights and canvas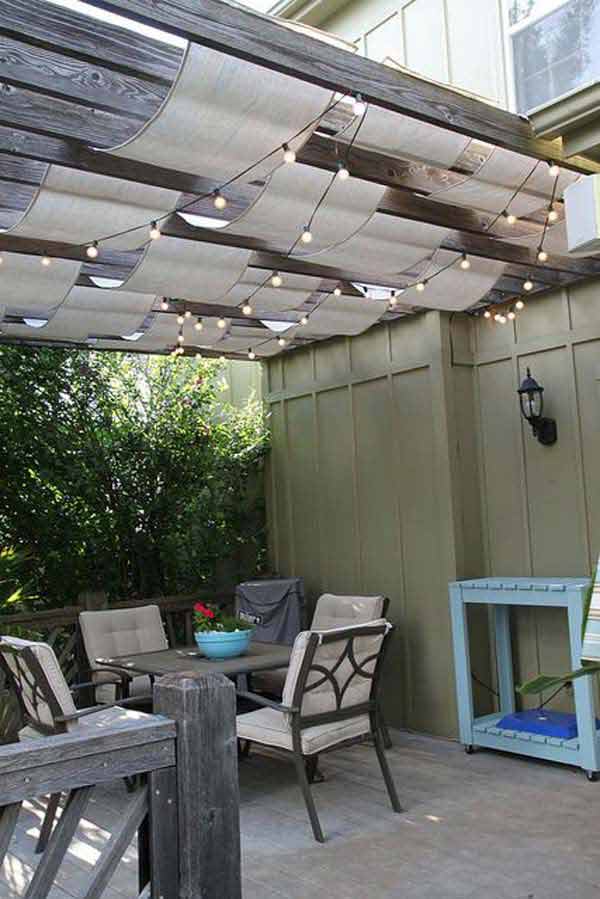 20. Materialize a pergola swing set and extend both greenery and happiness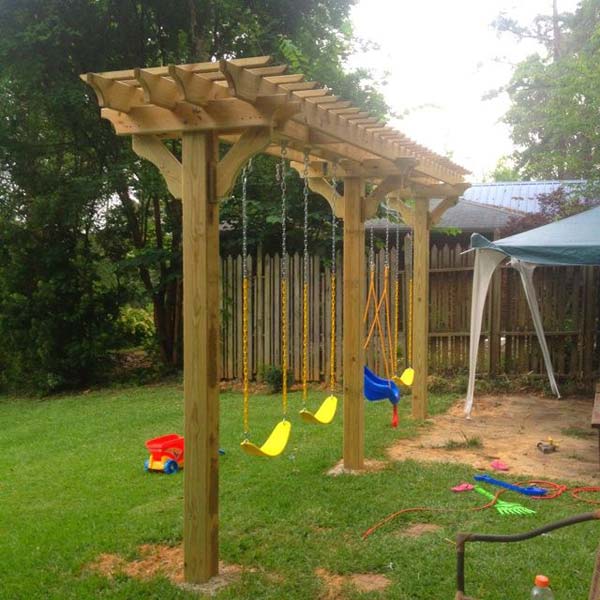 Source unknown
21. Small corner outdoor sitting area with planters and pergola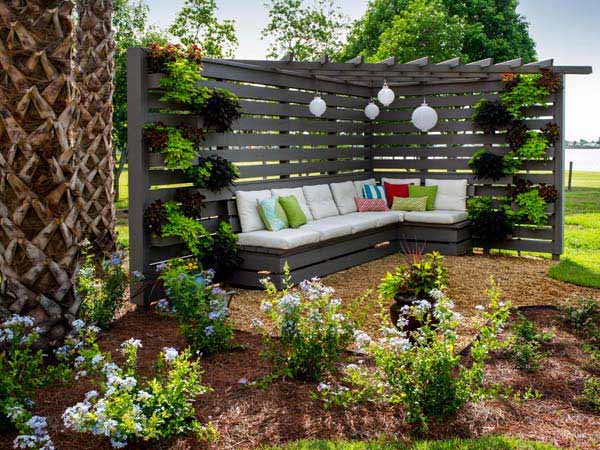 22. White pergola swing set with vintage charm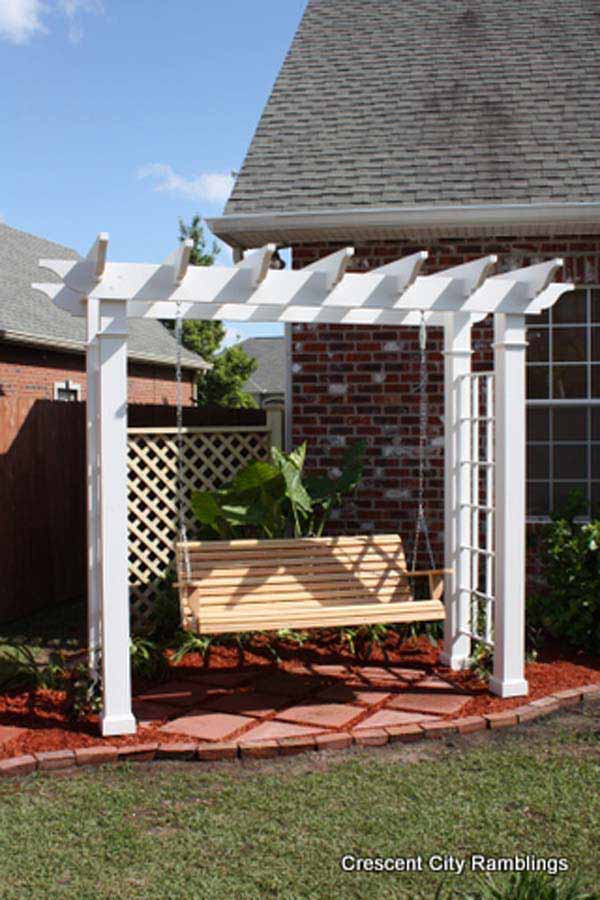 23. Decorate your Pergola With Hanging Flowers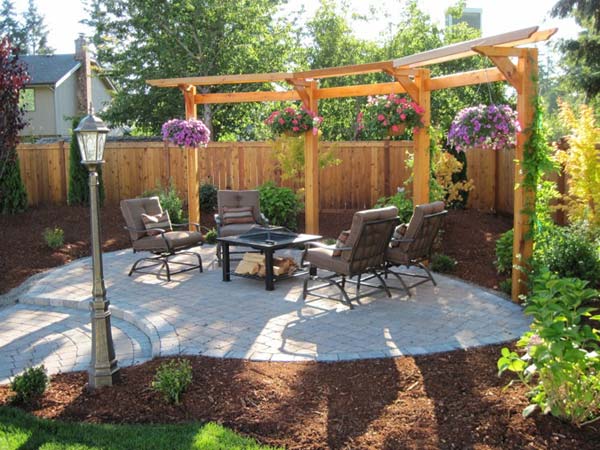 Source unknown
Indeed, pergolas remain a perfect way to entertain people and spruce up your backyard. Since they're durable and versatile, you can expect these structures to add a welcoming vibe to your home for a very long time. As long as you choose the appropriate design, you can use these architectural structures' potential to the fullest.
So, what do you think about the beautiful DIY backyard pergola designs showcased above? We would love to hear your opinion in the comment section below.
Photo by Kate Darmody on Unsplash
This article is a curated selection of ideas and crafts we have found creative. The information contained in this website is for general information purposes only. If you are the copyright owner of content which appears on our website and you did not authorize the use of the content you must notify us in writing in order for us to identify the allegedly infringing content and remove it immediately.