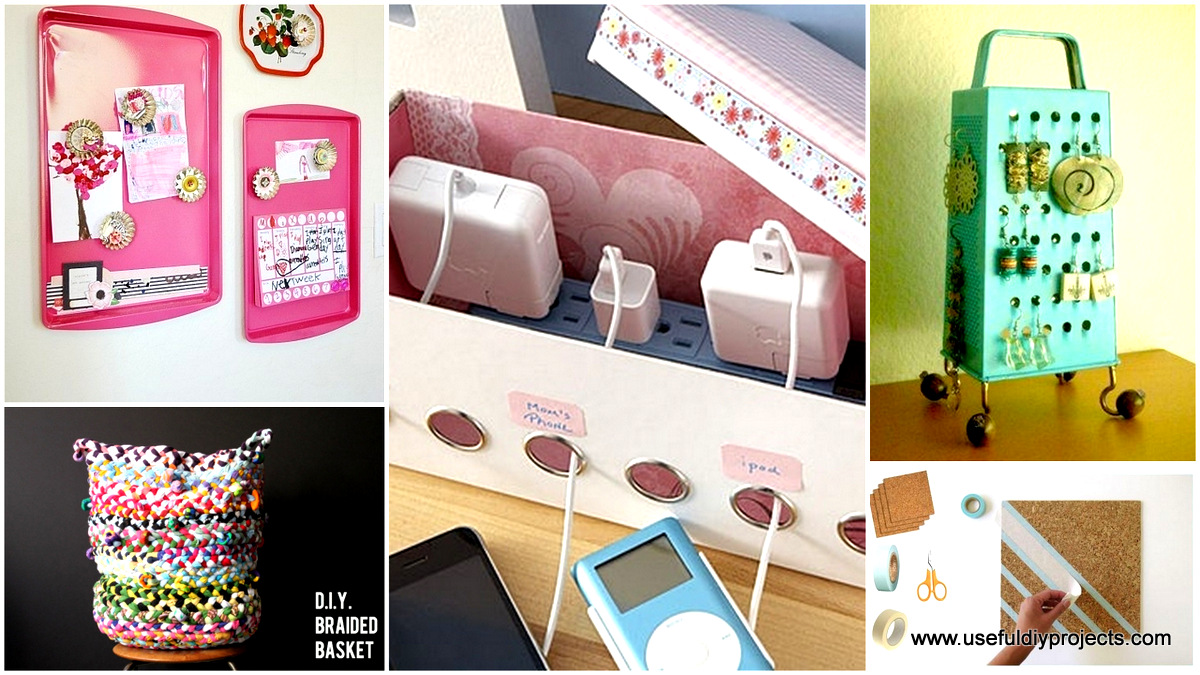 16 Simply Beautiful DIY Dorm Room Décor Ideas For Her
We have showcased underneath a pack of 16 simply beautiful DIY dorm room décor ideas meant to sensitize and personalize the setup a great deal with little to no effort. Dorm life is probably more active now than ever; extraordinary sunny days distracting from learning, luring us out and creating extraordinary social bonding opportunities as everyone becomes more positive and more active altogether.
College is an extraordinary period of your life and you will surely confirm this later on when you will miss your colleagues and friends in the same building, you will miss that coziness and warmth and those late nights spent on board games, in clubs or simply on a big friendly dinner.
Cast a glance at the fabulous DIY dorm room décor selection of ideas below and leave your valuable feedback in the comment section.
1. Colorful String Flower Lights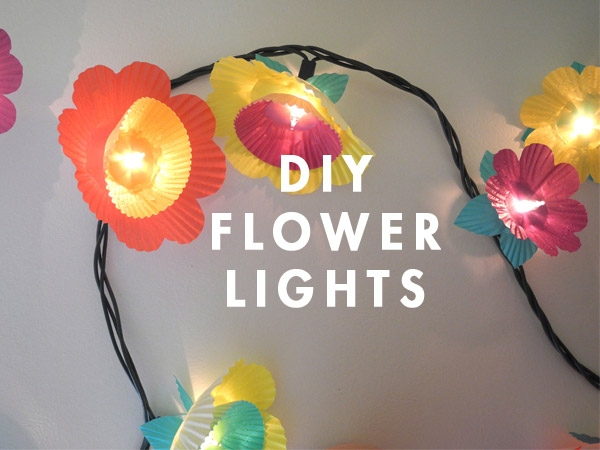 A simple LED string light used only during Christmas can be easily activated with some cupcake lines and scissors. That`s all you need to transform a string light into beautiful lighten flower garland enhanced by the colorful cupcake liners. You can even realize small leaf shapes to add them on the wire and make everything even more natural looking and more sensible. The craft is simple and reversible and when Christmas knocks on your door you can simply use the string light.
2. DIY Dorm Room Décor Memory Showcased on a Clothesline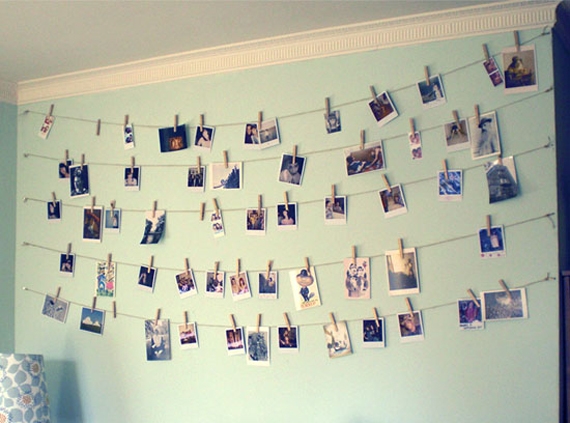 A simple cloth line can now showcase your favorite cards, notes, train tickets and various other paper memories that will bring you a healthy cheerful smile at a first glance.
3. Highly Graphic Washi Tape Cork Pin board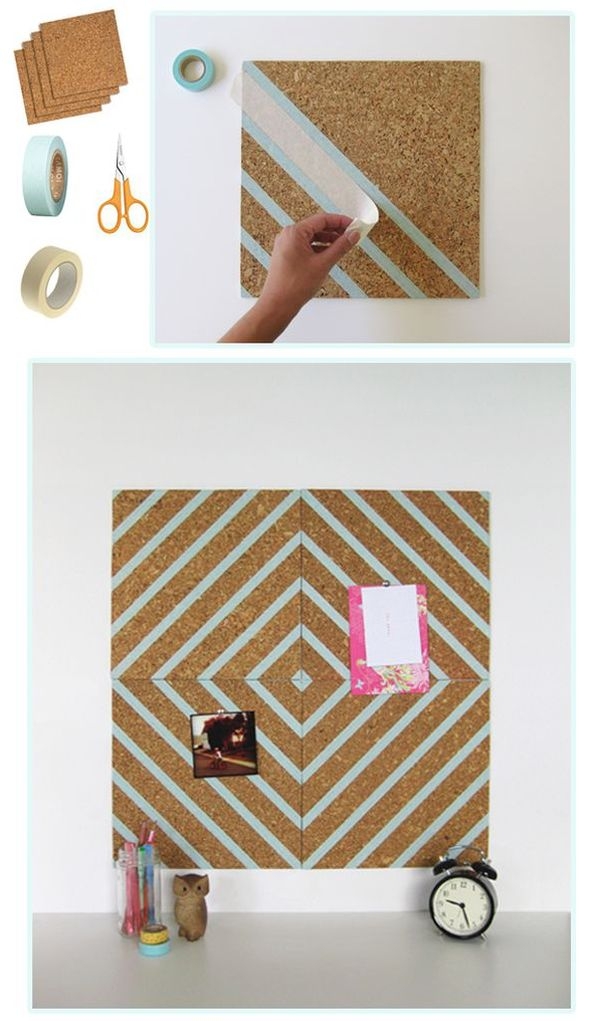 If you don`t know by now washi tape you are missing out a whole lot as it has the magical powers to accessorize and beautify absolutely any pattern, texture and surface with ease whilst being easy to remove. You can use it decorate pin boards, mirrors, windows or even walls.
4. Small Round Mini Pin-boards From Cork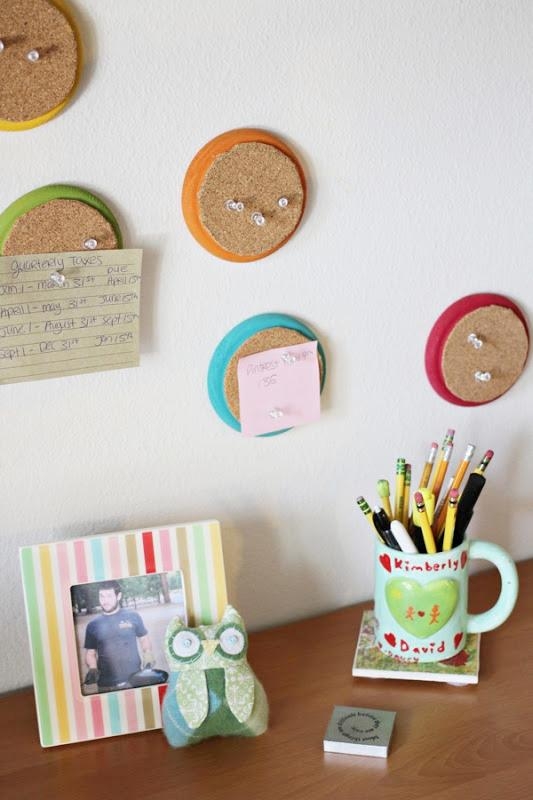 If you want to transform a functional item into something graphic you can use this neat idea. Simply cut different shaped cork-board shapes and use them in a beautiful composition as practical wall art.
5. Colorful Metallic Cook-board Dominated by Magnets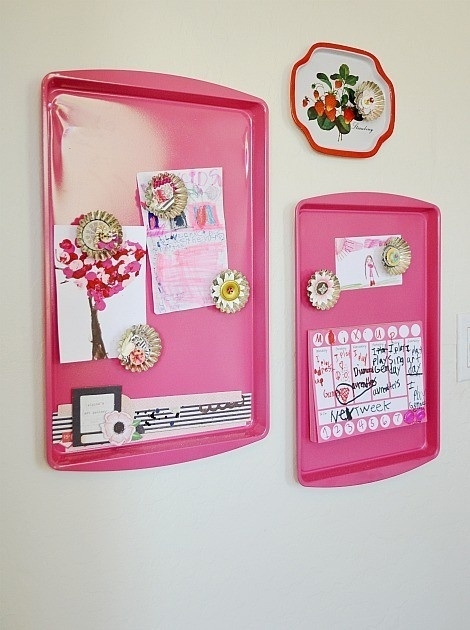 Forget about expensive magnet boards. All you need is a colorful metallic tray or two and you are good to go. You can now beautify your decor with a supermarket run.
6. Teal Cheese Grater Used as Jewel Organizer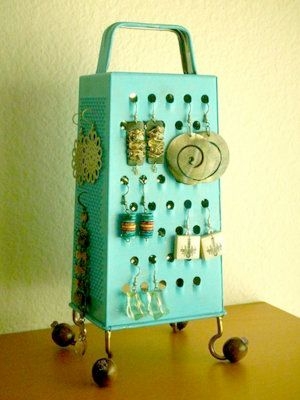 Simple and easy to realize jewel organizer that accommodates earrings beautifully without harming your wallet. Use a paint that you really like on an old grater and you are good to go.
7. Chalkboard Paint Used on a Coffee Table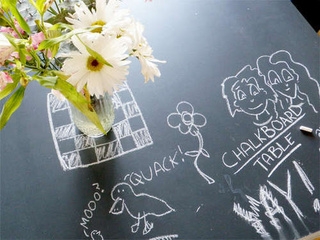 Chalkboard has simply inspired the world, bringing the to do list closer to people, the lyrics that we love in our glance far more often and the simple "I love you" in our eyes along with a healthy smile far more often. By using it on a coffee table or side table you can have all that at you finger tip. Infuse creativity.
8. DIY Dorm Room Décor Ideas- Up-cycled T-shirt Doormat
You can up-cycle an old door mat with 6-8 T-shirts and glue. It will take a while to realize it and it will be pretty hard to clean it but it will also be insanely cozy. Give it a go!
9. Colorful and Skillful DIY Braided Basket
Simple idea that revolves around old T-shirts with a complicated pattern. Instructions can be found here .
10. Floor Cushions Filled With Patterns and Color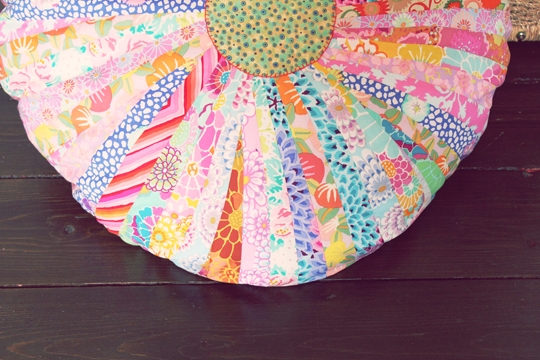 Two large fabric circles can create something very fluffy, something cozy and warm. The detailed instructions here will help you realize these floor cushions.
11. Laundry Bag From Pillowcase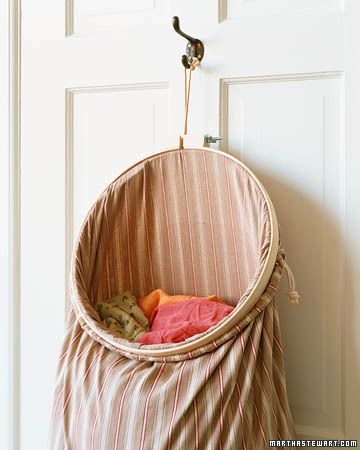 A simple embroidery hoop attached to a beautiful pillowcase will do wonders.
12. Golden Painted Lace Patterned Brick Bookends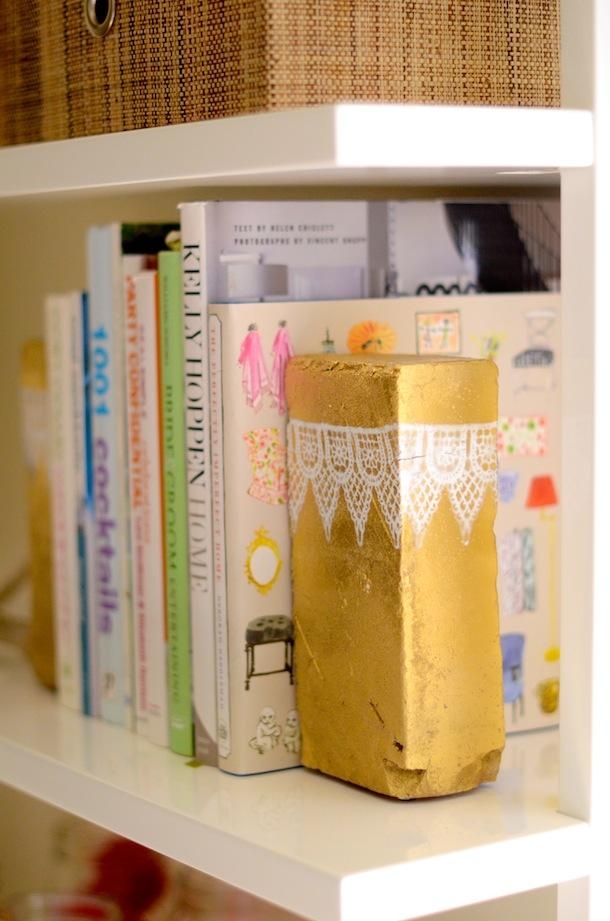 With a spray-paint and some patterns of your choosing you can make quite a beautiful bookend. You can see the imperfections that are sensiblizing the space beautifully. You can even add some lace for a feminine touch.
13. Mason Jar Organized Doubling as Wall Art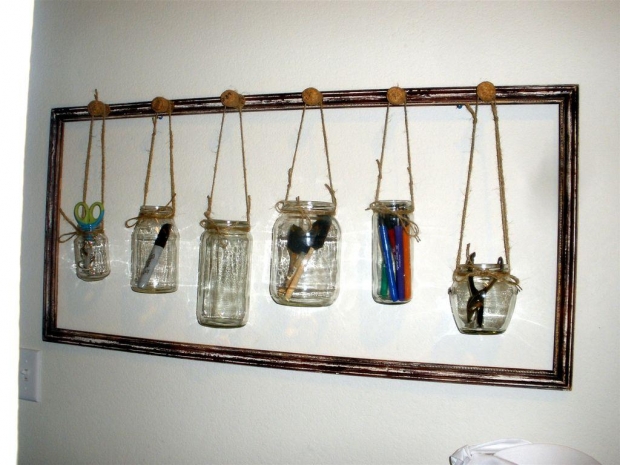 Simple and easy to realize. An old frame, a few mason jars and you are done. Hammer some nails into the top of the frame and anchor the mason jars with twine to hold some craft accessories. A beautiful composition can work as wall art beautifully.
14. Simple Plastic Toothbrush Holder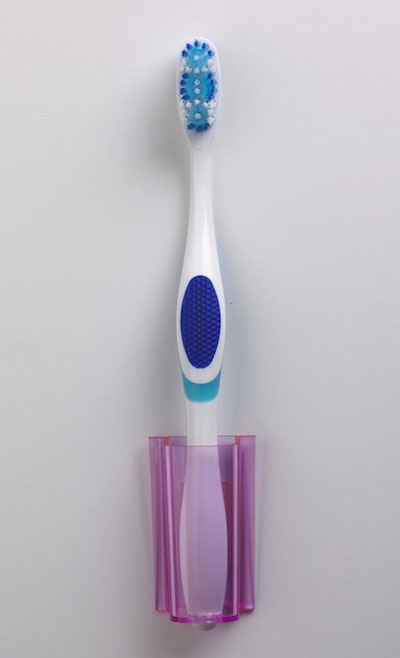 An old travel case of your toothbrush can be glued onto the wall to nestle your toothbrush full time. You can also purchase these online if you really want to.
15. Tin Can Organizer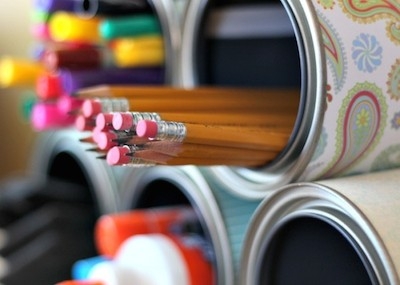 Dress old tin cans into scrapbook paper with different patterns and stack them up in a beautiful and functional organizer.
16. Tidy Shoe-box Charging Strip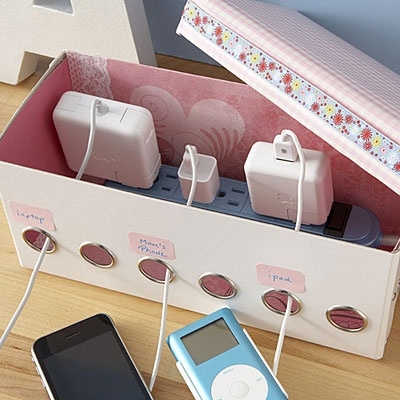 The amount of cords can be annoying in a power strip. The different colors of the cables can also cause a graphical clutter in different areas ruining the space piece by piece. Try to solve these problems with an old shoe box and piece of time neatly. Cover everything up in a old shoe box or a metallic perfume crate. Make sure that you have a solid power strip to avoid fire hazards.
What do you think? Are these small little tips and tricks about DIY Dorm Room Décor Ideas worth considering? We have found them especially creative for a dorm room but we think they would fit in pretty much any household.