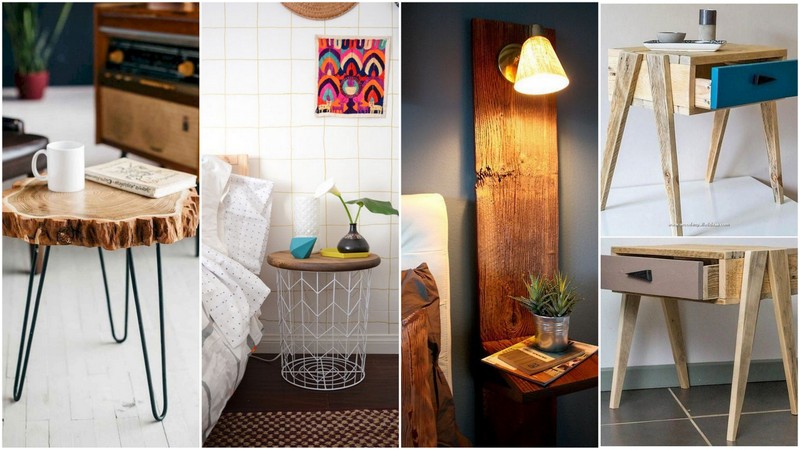 16 DIY Side Tables Adding Beauty and Design to Your Home
Coffee tables are what often people get fixated about but the overly observant may also notice one furniture often disregarded: the side table. Although not as big or wide as a coffee table, the side table is just as important and as useful as any table inside your home. A list has been curated for the individual that loves paying attention to small details, they will definitely be delighted by the DIY side table ideas, cast a glance.
1. Tree stumps are naturally beautiful as side tables
It may not have much storage, but it surely creates an epic impression for anyone because of its natural details and design.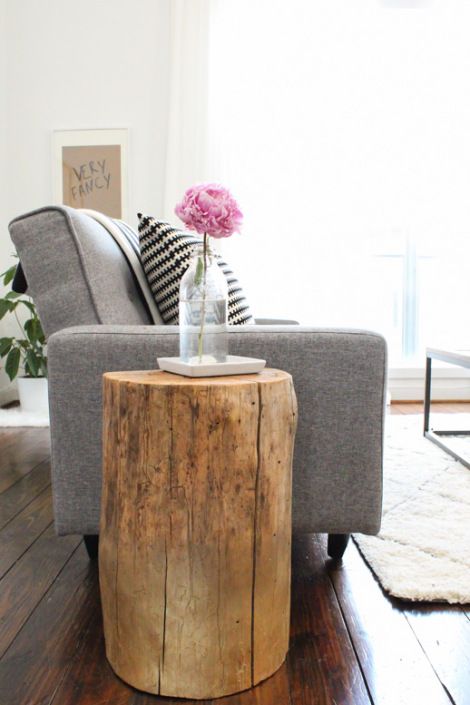 2. Modern look tree trunk and pin legs
You wonder what can you do with a tree trunk slice, here it is the best idea for your diy side table using hair pin legs.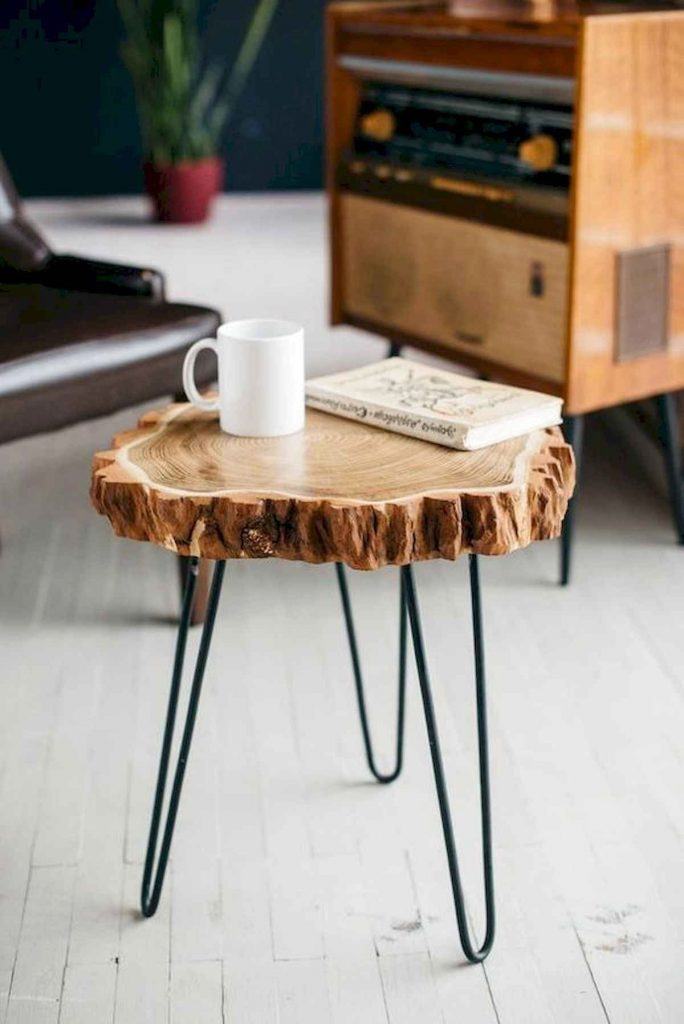 3. Rustic board side table exudes comfort
There is something about stressed wood boards that make a person think about home. How delightful it will be to just relax with this cozy furniture around.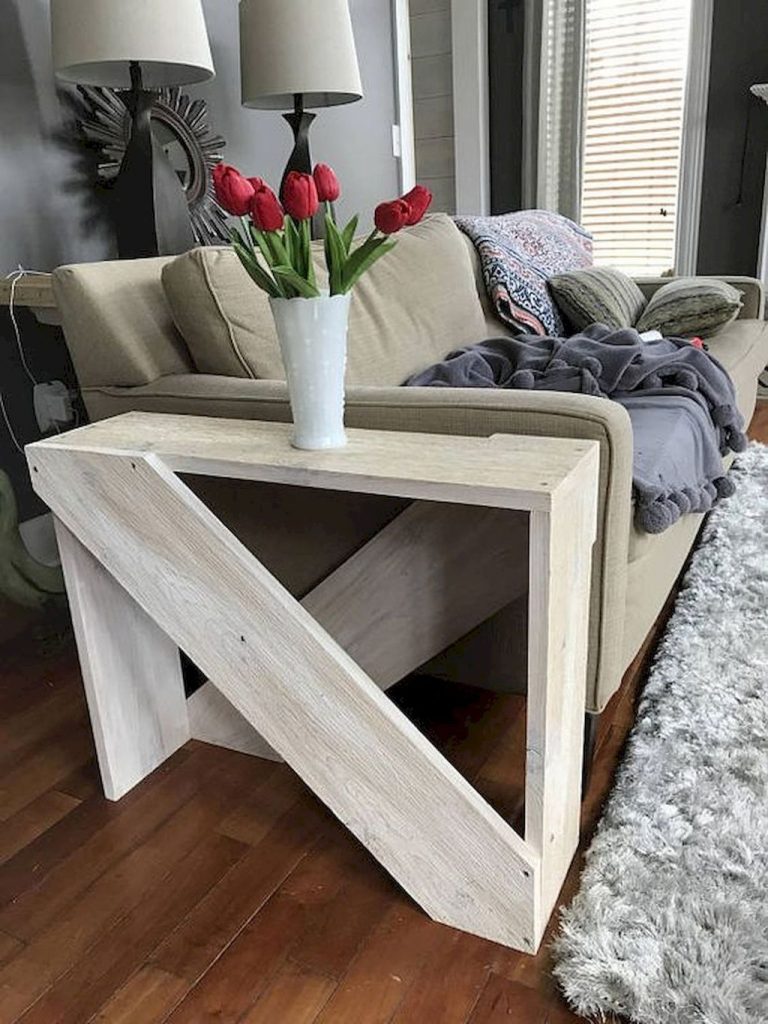 4. Wire basket transformed into a side table
An elegant way to transform a wire basket into a beautiful side table which will improve your space with a cool design piece of furniture.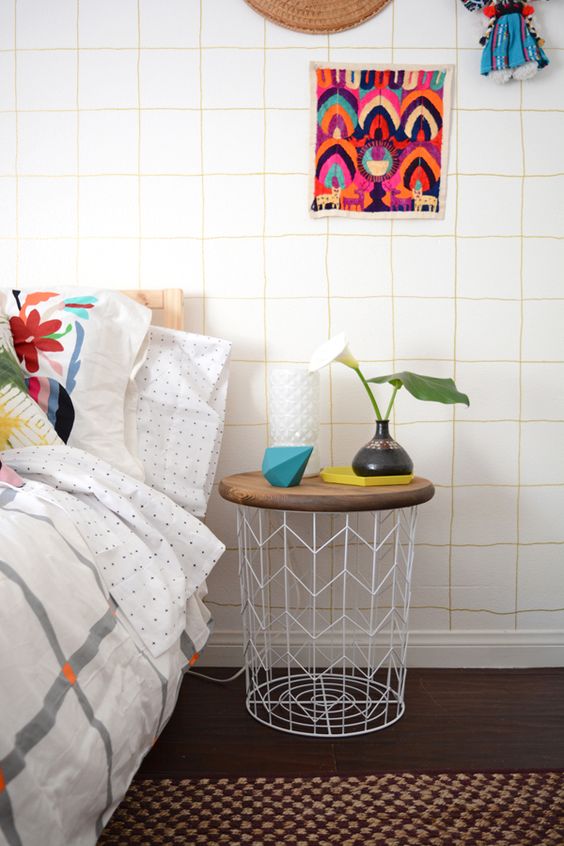 5. Classic but elegant side table made from wood
Wood is the best material that you can work with and transform it into a great piece of furniture such as this side table.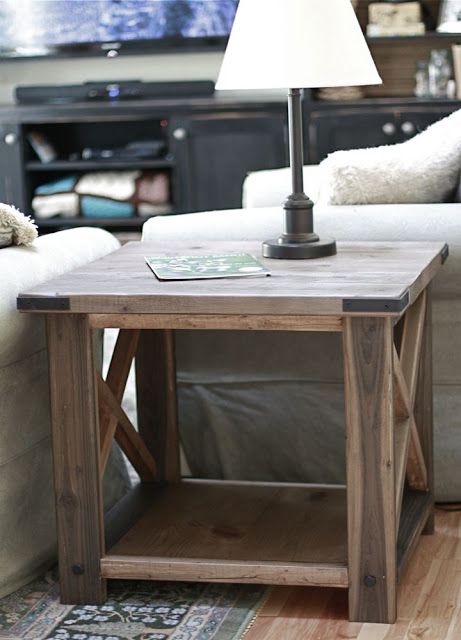 6. DIY crate and pipe side table helps you get into recycling
You must have seen several other furniture pieces made from crates and pipes, yet this combination never gets old and delivers designs that leave people in awe.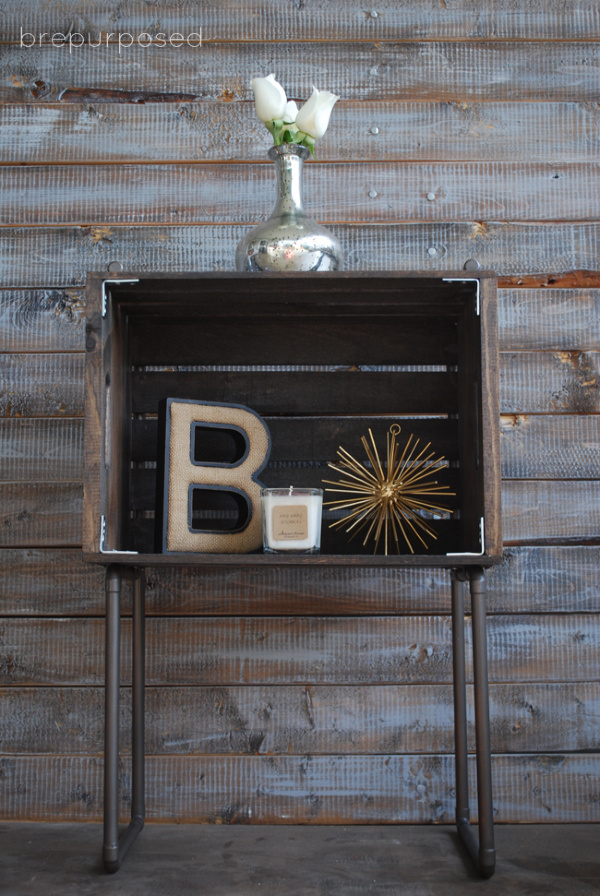 7. Repaint old side tables
If you're just not into hammering and putting things together, then this idea will surely fit you. All you need is paint of your choice and wood stains and you are done.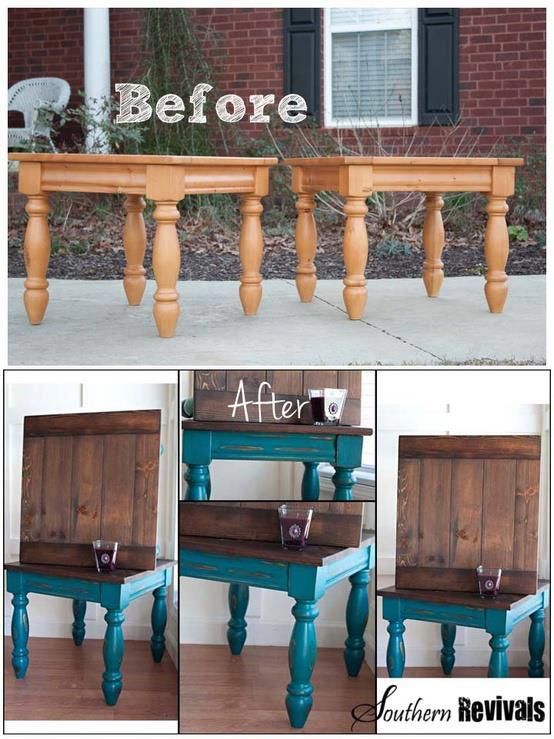 8. Modern side table that doesn't compromise its use
If you like modern furniture try the most simple diy project side table by using cooper pipes and wood material. This two materials can be transformed in unique pieces of furniture.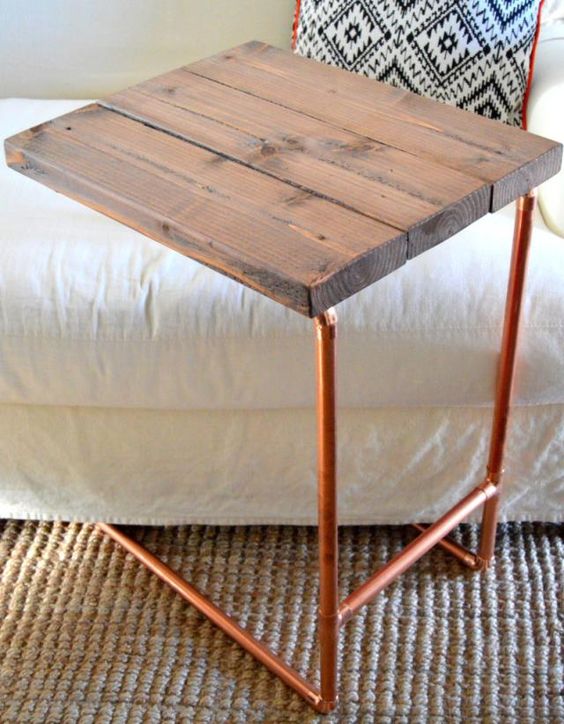 9. Turn simple items into your perfect spools side table
Recycling can be fun with this clever idea for a side table that will make your space cooler than before.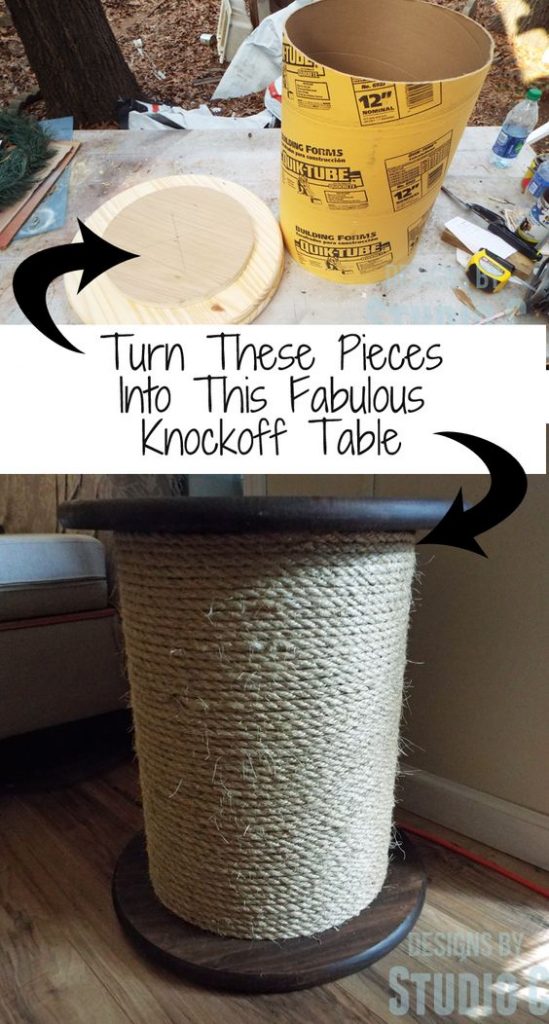 10. Slabs of wood with a modern and functional design
One piece of design that is more easy to do than you think is this modern side table made from wood with a simple lamp that will light your book.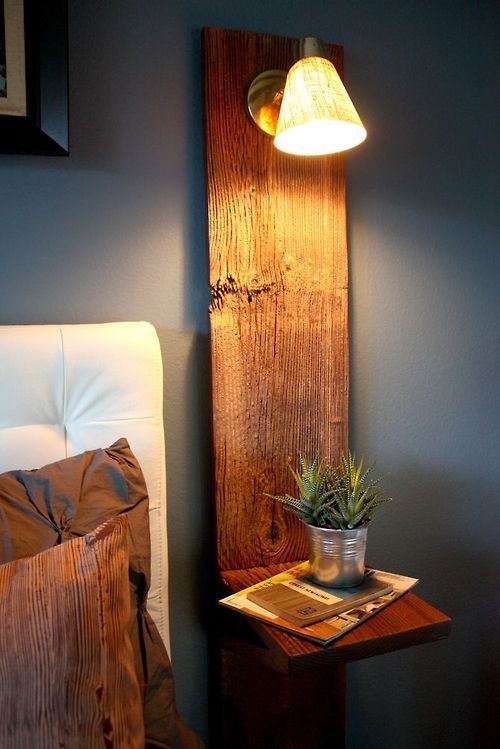 11. Make a secret compartment to your side table
No one else is changing the channel while this side table is around, just a piece of furniture where you can hide some items that you want.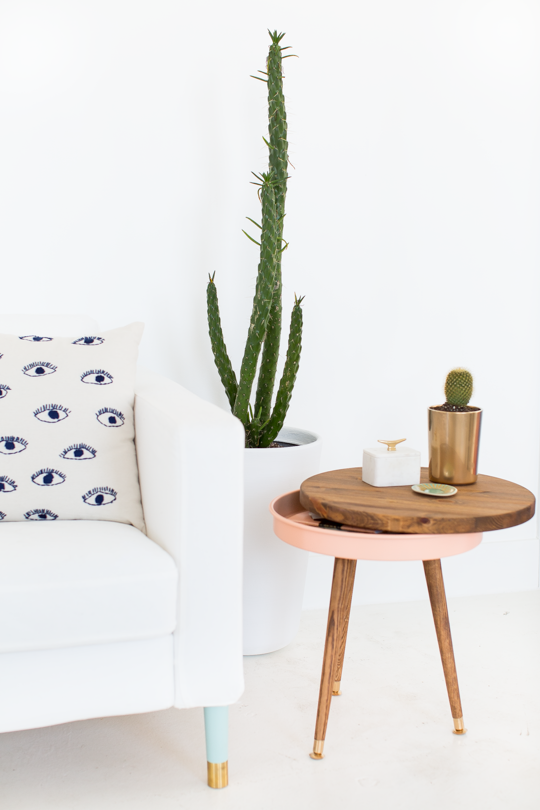 12. Side table made with reclaimed wood
Three simple wooden boards can merge into this design side table that is also functional as well.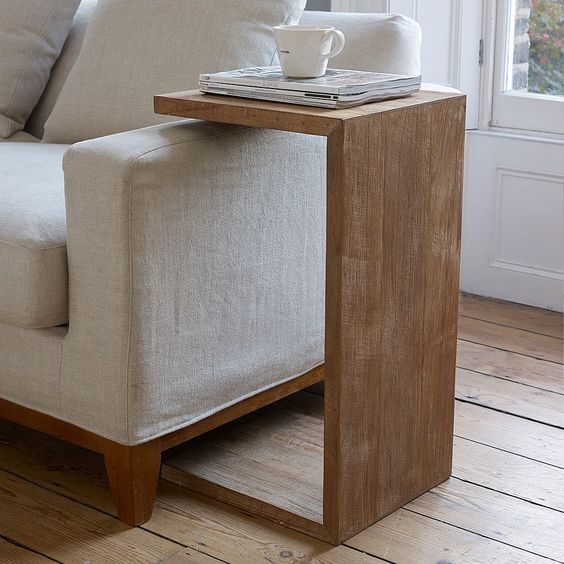 13. Transform old wood and throw in some pipes
If you value your old side table, then you can make this easy design. You can save the board of your old furniture and have some pipes fixed to act as the foot. Easy peasy!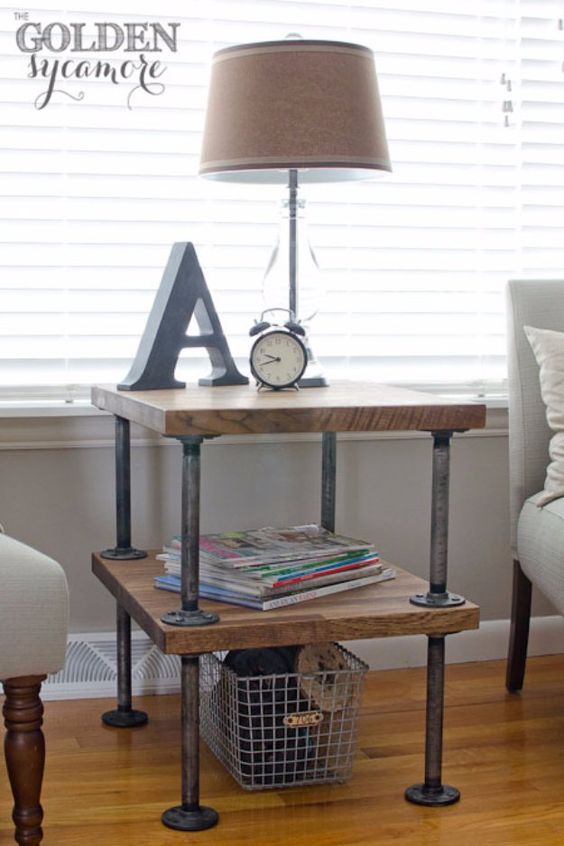 14. Wooden crates stacked on a pile simply look gorgeous
Recycled crates can be useful to insert into a diy project such as this side table, plus it's made in the most easy way.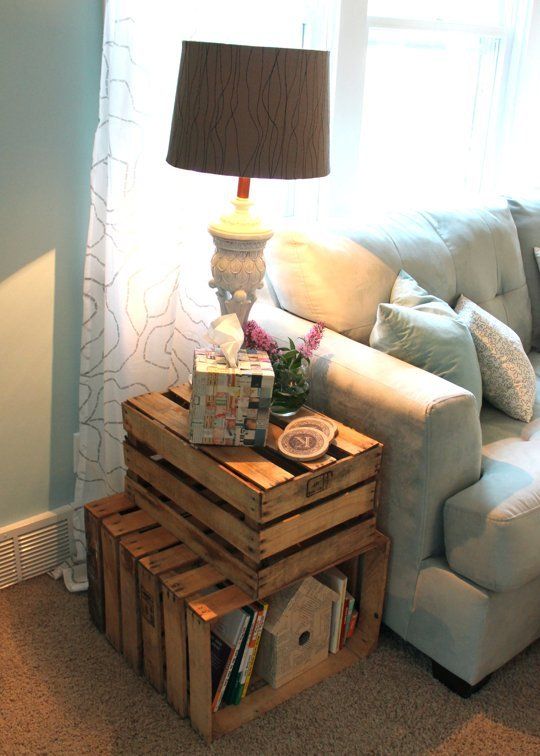 15. Wooden joints transformed into a piece of art
This wooden joint could be your next diy project which can be transformed into a side table or anything you want.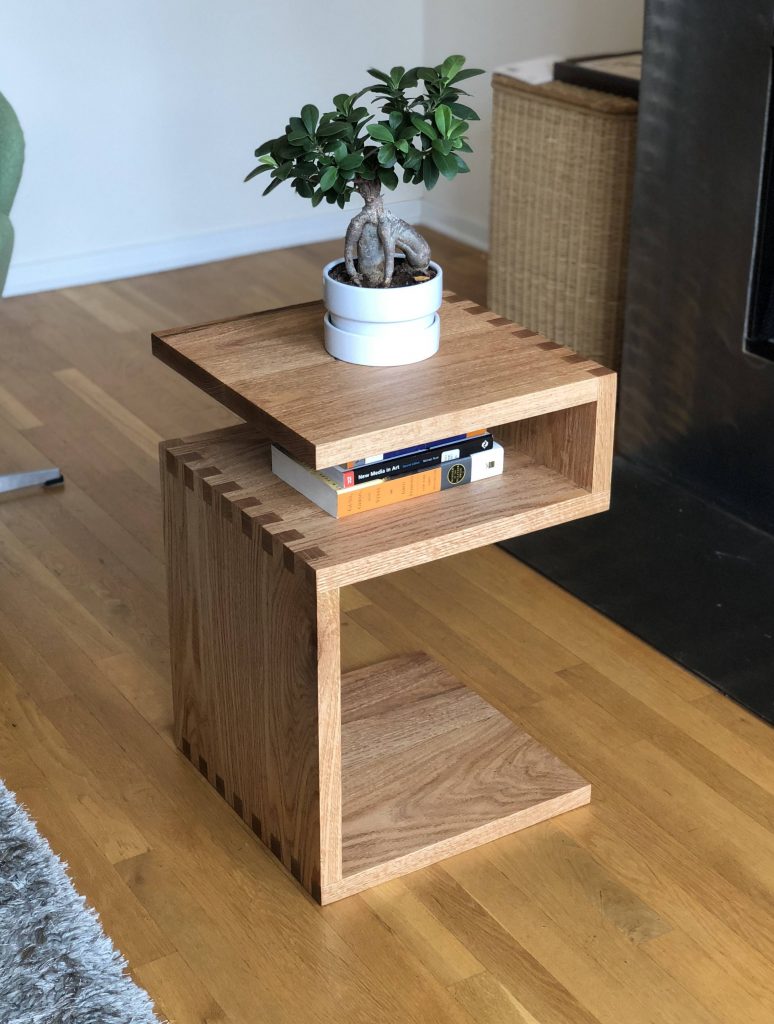 16. Recycled wooden boards
Old crates or scrapped wood will be more useful for a side table than trowing them away so look at this cool idea.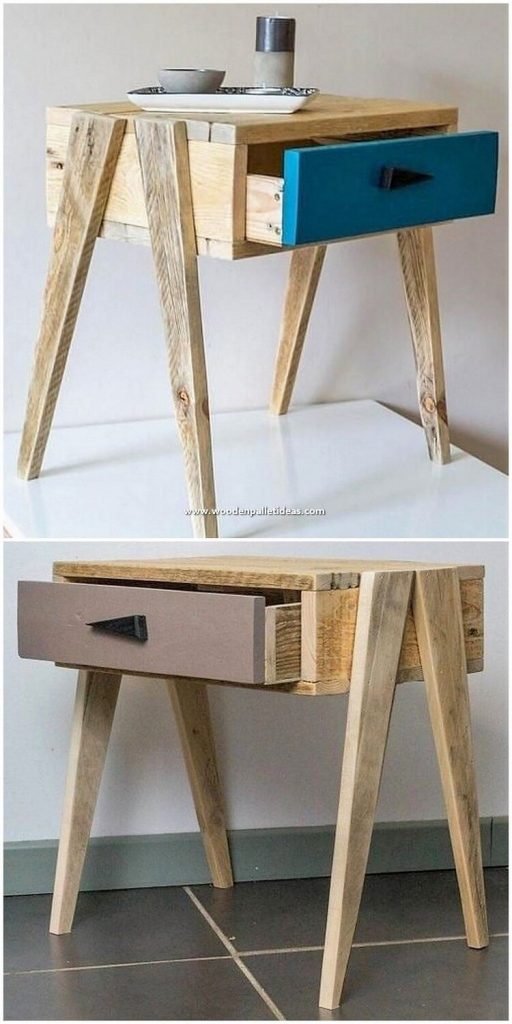 What do you think about these DIY side tables? We would love to hear from you in the comment section below !