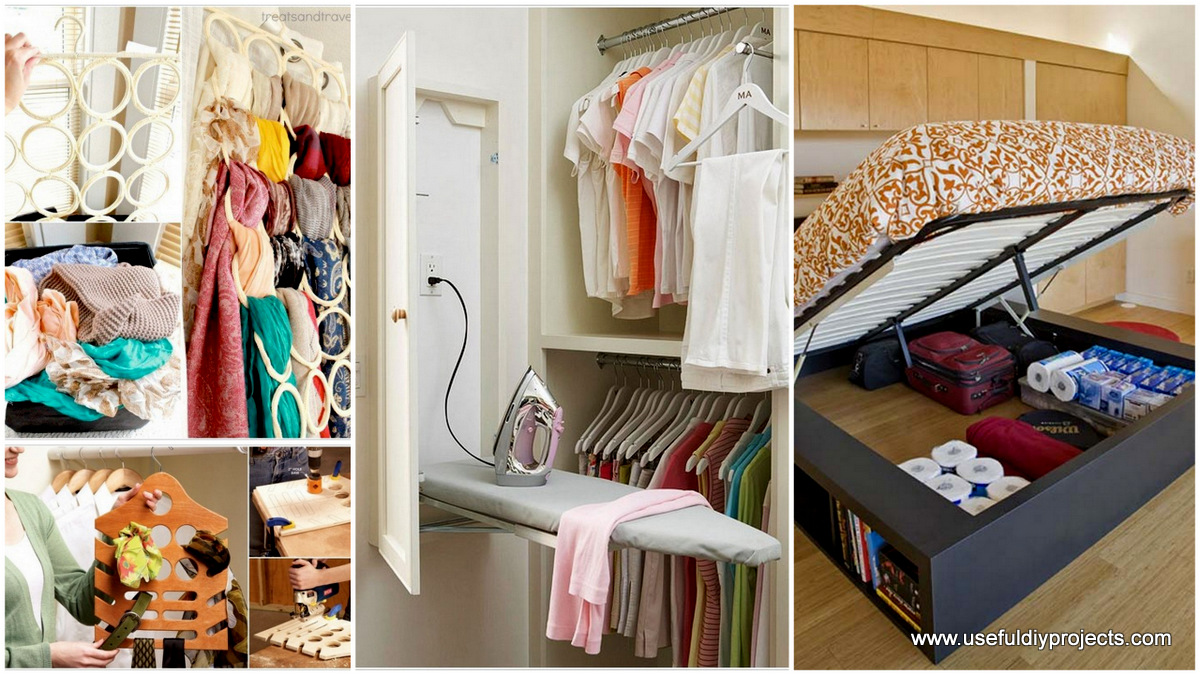 15 Smart and Ingenious Ways To Decorate Your Tiny Bedroom On A Budget
Looking for a tiny bedroom on a budget? Tiny bedrooms are very difficult to decorate, especially if you are on a tight budget. You have to become really organized and exact in order to keep things from falling apart and cluttering every little corner. Storage becomes a huge problem as we tend to overbuy products without really thinking of the space they will occupy in our home. But solutions can be found to make your life easier and keep things in line without suffocating in your little place of rest.
There are inexhaustible ideas you can utilize to transform your bedroom or home in general and this doesn't really need to cost you much.
Of course you want to enhance functionality while at the same time making your room more of a paradise. As such, you should look at the many options available to help you narrow down on what works for you.
There are so many ideas available for overall bedroom and home maintenance with blogs dedicating their time and attention to help with this. You can visit Mfoj.com for more ideas on this and other interesting ideas in addition to what we have to offer.
We have prepared a list of 15 Smart and Ingenious Ways To Decorate Your Tiny Bedroom On A Budget which focus on organizers and storing ideas ideal for the small bedroom issue. We invite you to browse through our gallery and choose the right methods of decorating your tiny bedroom now.
1. Add an ironing board near your closet to simplify things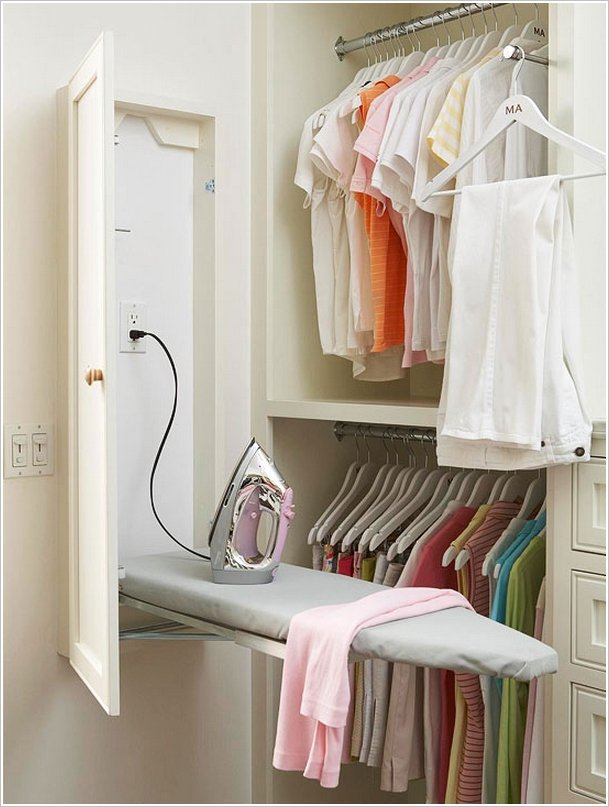 2. Don't settle for just one hanging area- you will need multiple ones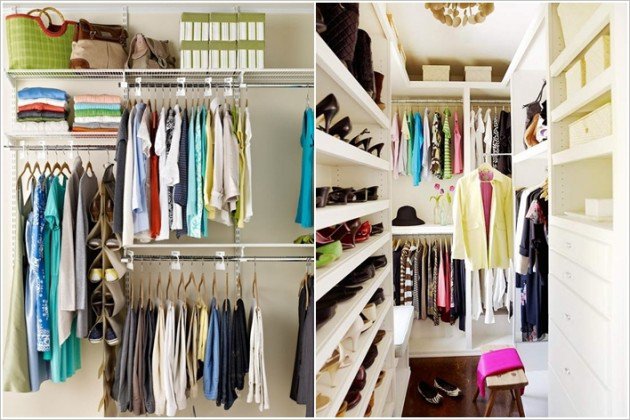 3. Keep things simple and choose the easy approach to furniture for a tiny bedroom on a budget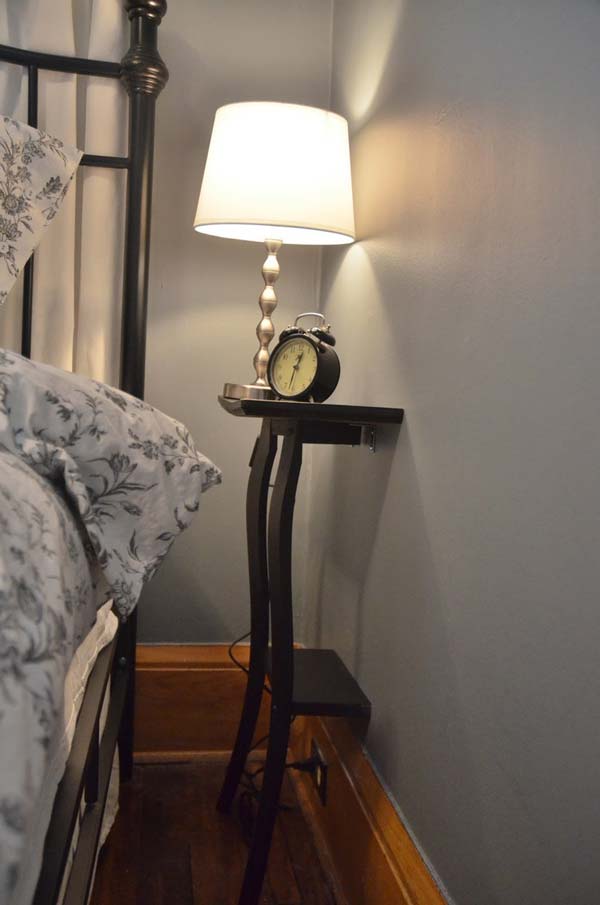 4. Add a shelves area on your bed wall instead of a headboard to add extra storage space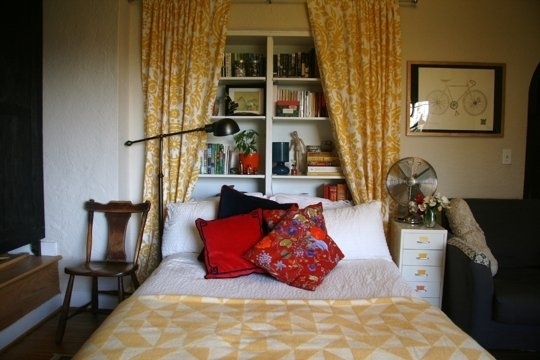 5. An IKEA's Multi-Purpose Hanger can be a life saver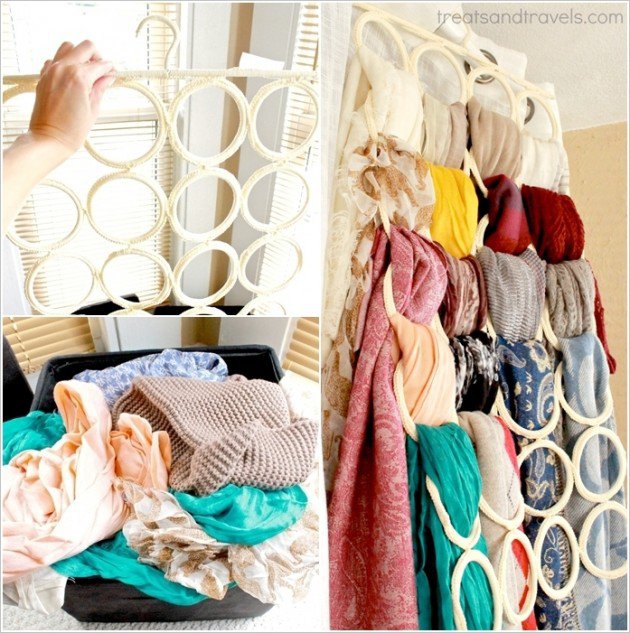 6. Choose floating furniture to avoid cluttering your space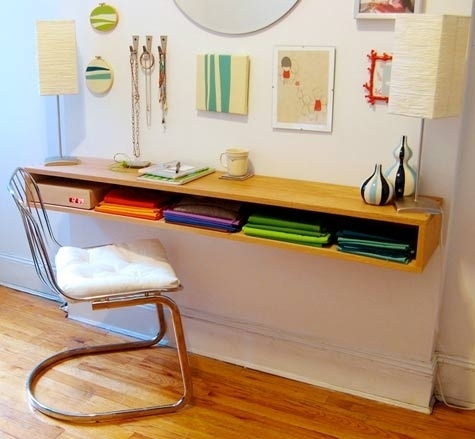 7. Organize your closet with dividers to keep your clothes in check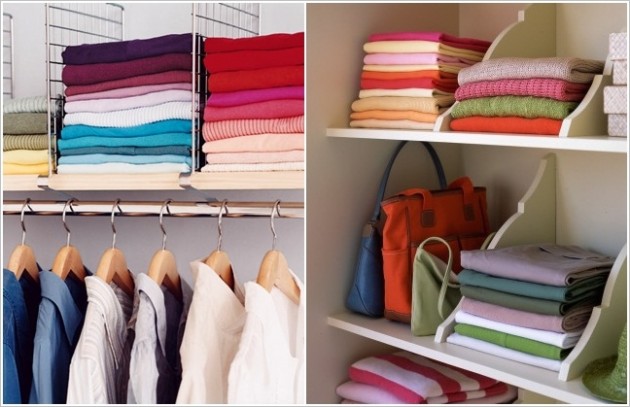 8. Create a bed out of an air mattress and wine crates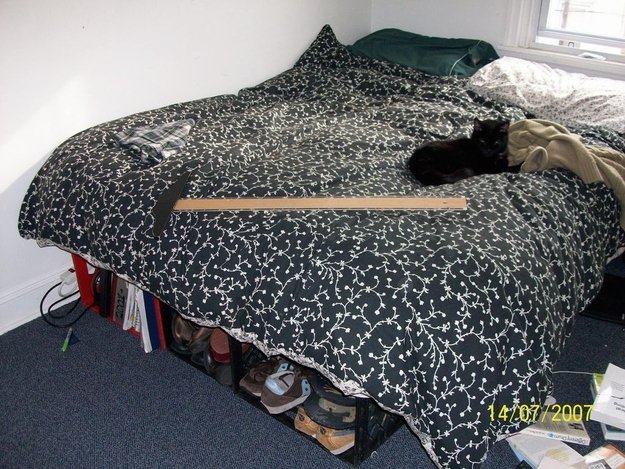 9. Transform a cutting board into an accessories organizer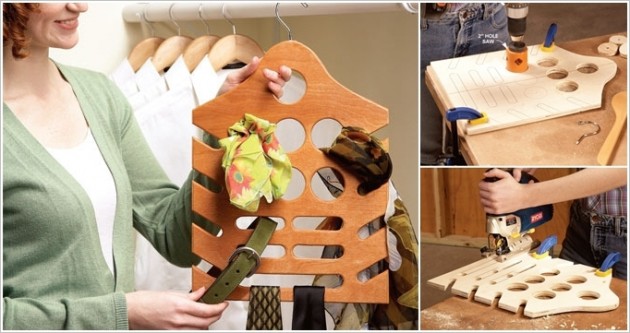 10. A high bed offer tons of space underneath for storage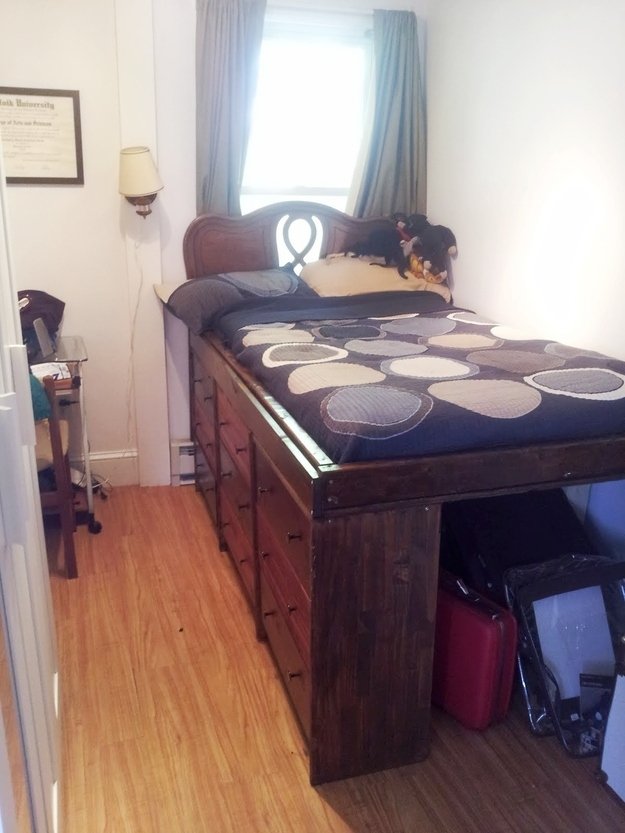 11. Or opt for under bed storage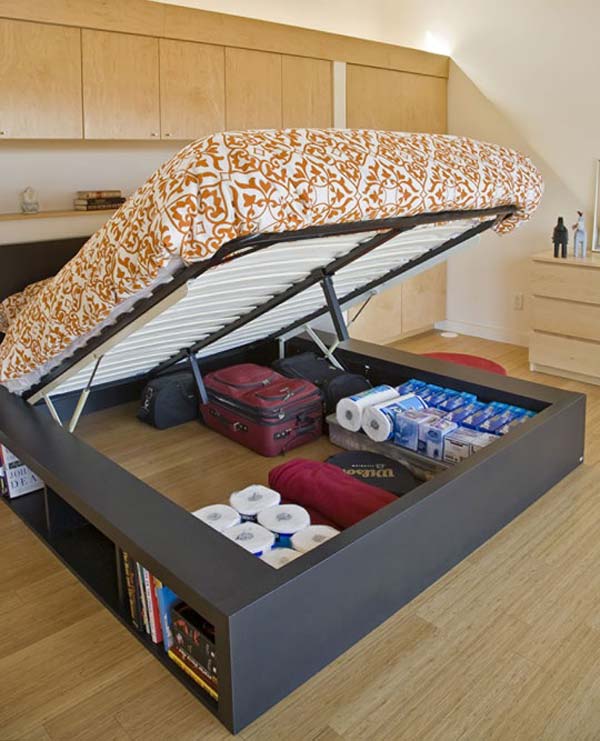 12. Side tables can be floating items as well
13. Add a small desk as a bed side table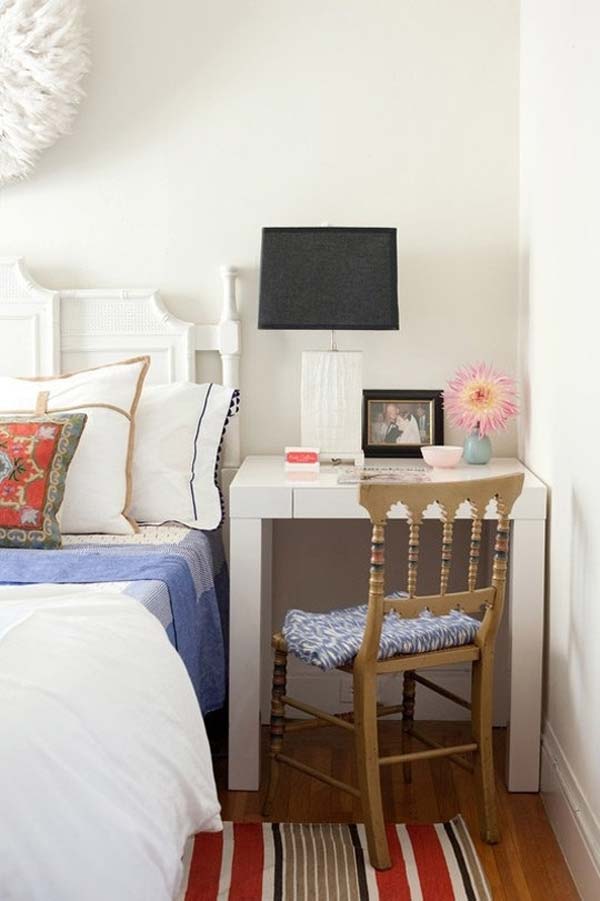 14. Add an embroidered hoop hamper to your bedroom door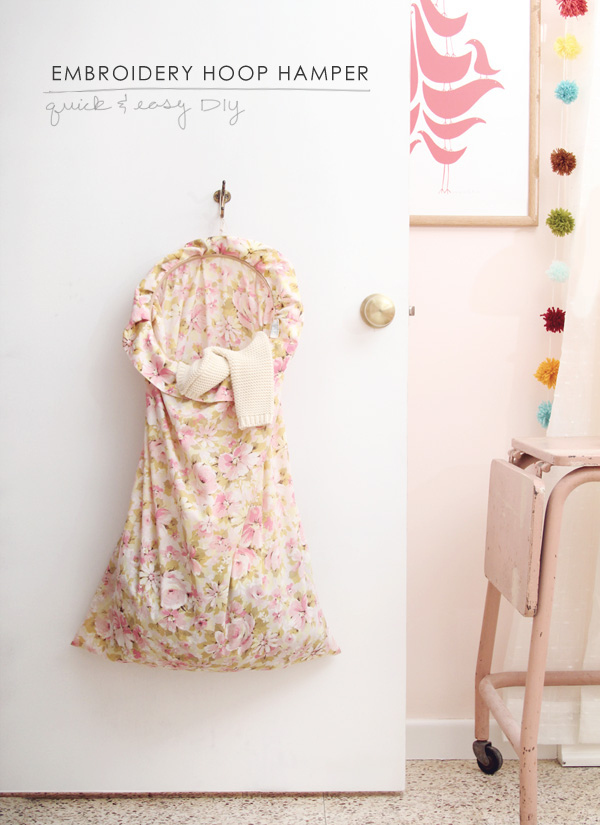 15. Maximize every little corner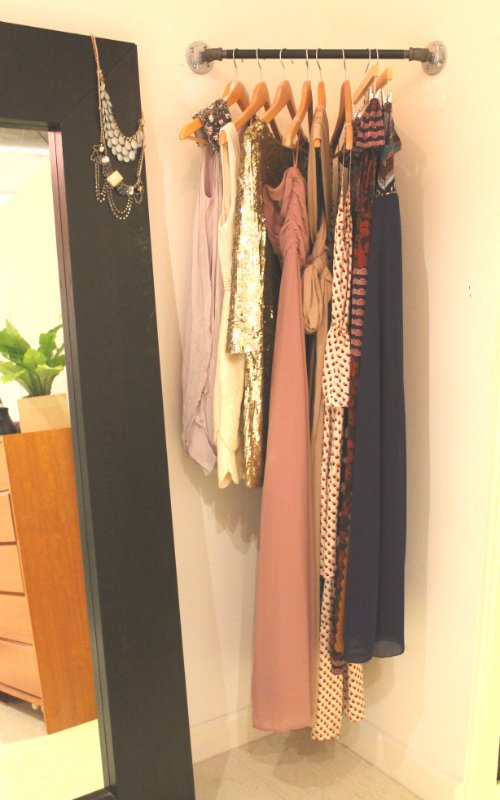 What do you think about the ideas presented above? How do you keep your tiny apartment from getting cluttered? Feel free to share your ideas in the comment section below. How do you decorate your tiny bedroom on a budget?