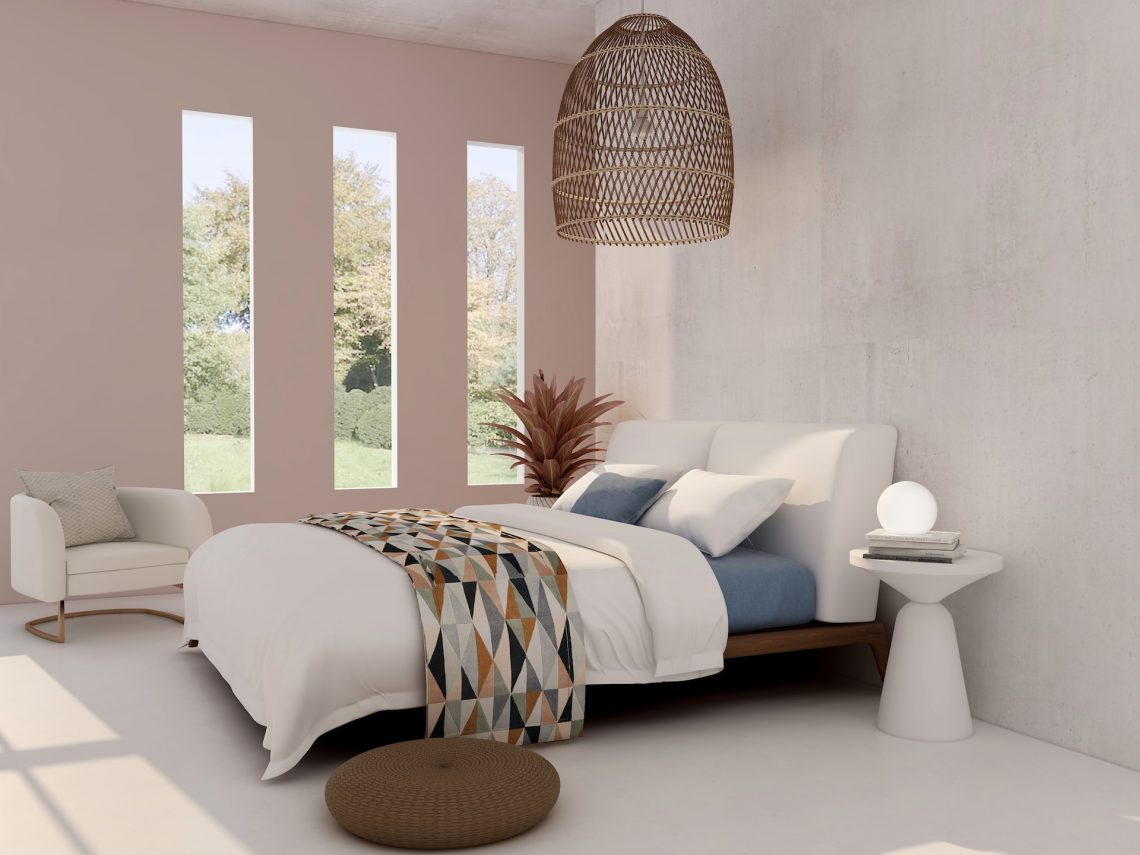 How to Design a Timeless Bedroom
With much of everyday life still shuttered due to coronavirus, now is the perfect time to spruce up some of the more neglected parts of your home. And what better place to start than the bedroom? How to design a timeless bedroom? As we spend around a third of each day in bed, it's crucial that this space above all is practical and comfortable. This is especially true if it's currently doubling as a home-office, too.
Given the time and effort required to re-design your bedroom, it's important your new look can stand the test of time, though. That's why we've put together this list of the most important details to focus on, to give your bedroom a truly timeless feel.
Give this article a chance and keep reading to discover on how to design your bedroom.
– Invest in Good Quality Furniture
Furniture is probably the most important aspect you can focus on for the long-term look of your bedroom. Inexpensive pieces may seem attractive at first, but can start to show their cheapness over time. They may also even reduce the resale value of your property if you ever decide to sell up. Flimsy construction can make them highly vulnerable to wear and tear, as well.
Replacing pieces every few years can end up costing more than if you had bought well-made sets originally. That's why you should seriously consider investing in premium grade furniture sets like the ones from Instrument furniture. Dedicated bedmakers offer a variety of options, from sleek and modern designs for smaller rooms, to rustic king bedroom sets.
Ensuring your furniture matches well together is also vital for the overall appearance of your room. Consider the contrasts made by the colours of your furniture against your walls, as well. For instance, you may find that dark wood makes for a stark look against a lightly-coloured walls.
– Avoid Clutter
While you can create a great space in your house with any style, the best designed bedrooms do tend to be minimal, with plenty of open space. Subtle designs are also more resistant to trends on the whole, and so can look good for longer.
They are also easier to keep clean and tidy. Cluttered furniture and decoration often give rooms a messy, unkempt appearance, even when they are clean. This mantra also applies to the juxtaposition of items within the room. Try to lay larger pieces against walls, and leave space between them, so there aren't any areas which are made inaccessible.
Keeping things minimal will also make your room feel more spacious, and less cramped. You can even use tricks like mirrors and lighter colours to further add to this illusion of spaciousness.
– Pay Attention to Lighting
If you are going to pull out all the stops with your bedroom makeover, it makes sense that you would want to be able to see it! There's nothing worse than a well-designed bedroom that comes across as dank and unappealing, due to it being poorly lit.
Incorporating light into your designs will not only bring depth and warmth to your home, but it can even boost your mood, too. This is even more important given how much time we are spending indoors, nowadays. Of course, large windows are the ideal way of accomplishing this. They always look great, and effectively fill rooms with natural light.
For financial or spatial reasons this is not always viable, however. Instead, fairy and string lights can make for an unobtrusive, aesthetically pleasing alternative that can simulate natural light. They are also easily available, and won't break the bank.
Photo by Collov Home Design on Unsplash