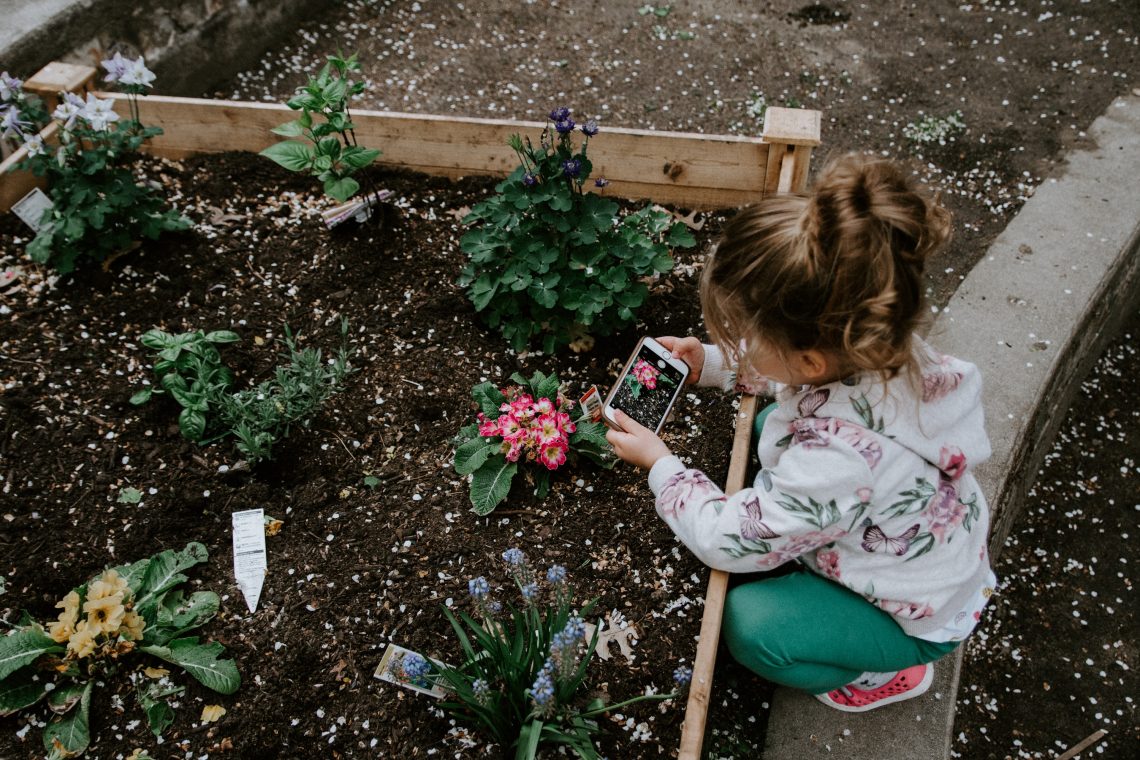 15 Garden Edging Ideas That Will Make Your Garden Stand Out
A home is not complete without a garden. and for the happy individual that has the space to have their own garden, it must be a proper garden, proper greenery ready to refresh your state of mind. A garden does not only mean getting the plants you want, but also designing it properly and tot this extent, garden edging can help you as it will elegantly highlight the boundaries, the containers in which you`ve invested time and love. Cast a glance below and surge inspiration from the selection of garden edging ideas presented.
1. Garden edging cannot be contained by one material only

2. Simple hollow blocks can go a long way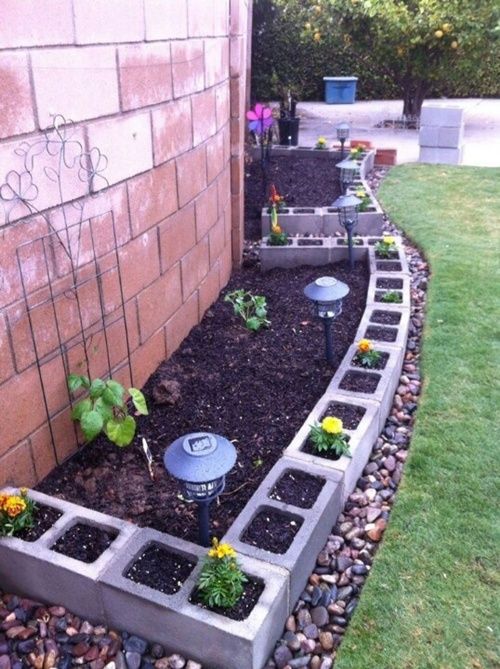 No budget, no problem! This is a cheap way but beautiful garden edging idea nonetheless.
3. Stone edging is perfect for that easy but classic design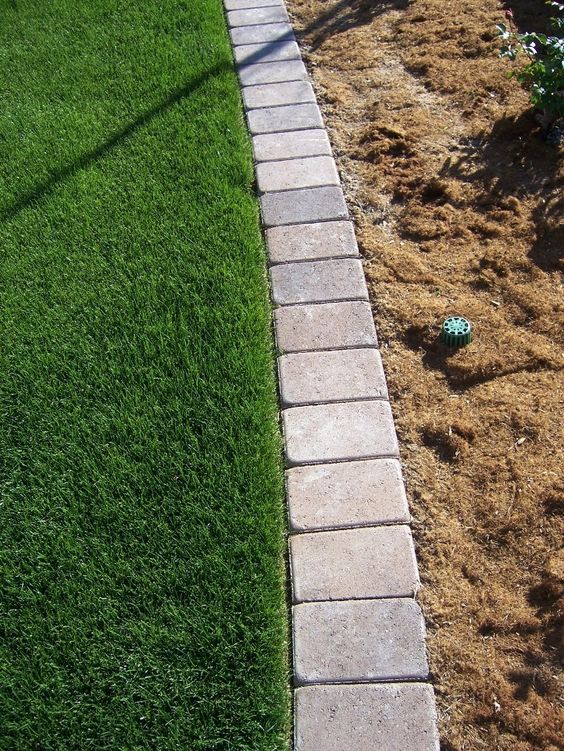 Find 5 Easy to Install Landscape & Garden Edgings for DIY ​Enthusiast here.
4. Use two stones to have that "l" garden edging people will love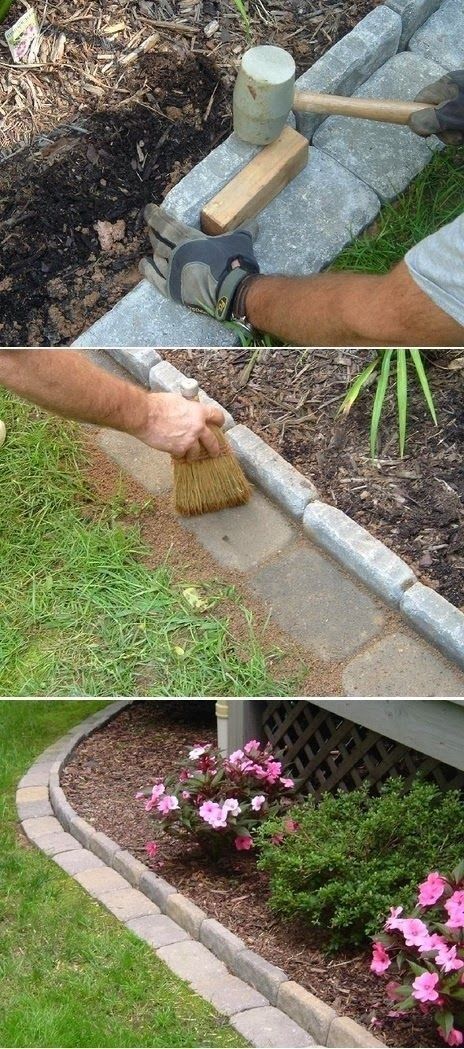 5. Simply put stones upright for an extra edge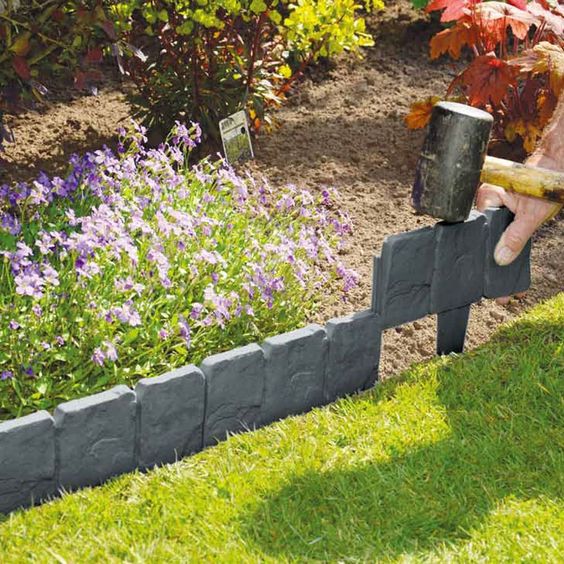 6. Create your own stone edging that DOubles as a pavement

If you want to save a few dollars, then make your own stone edging. You can simply use a mold or make a mold of your own.
7. Stones, rocks and slabs of wood for that perfect garden edging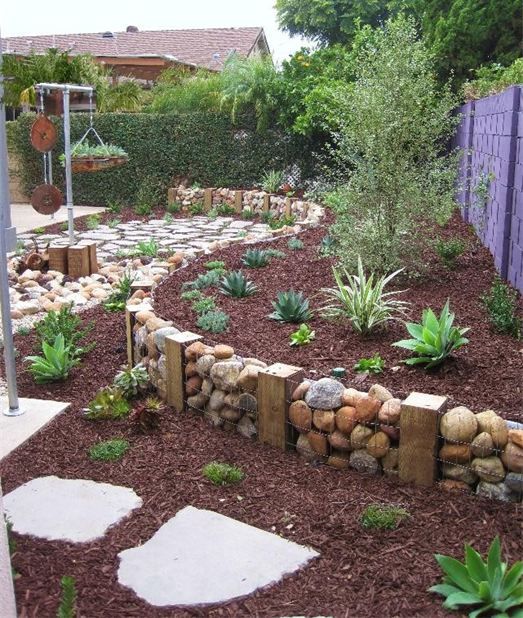 If you believe stones are lame or too simple for your taste, then gather up some rocks! Make sure you gather the big ones and in different colors.
8. Plain rocks work well for garden edging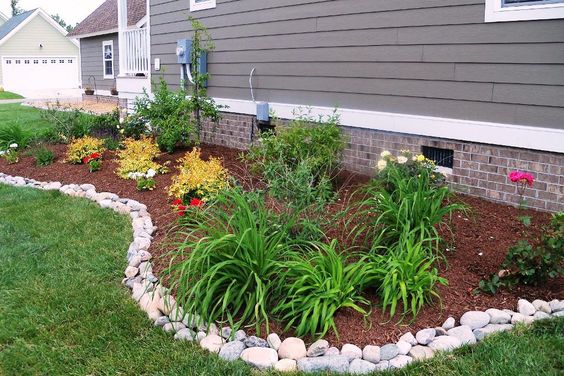 9. Small and flat rocks bring a different texture to your garden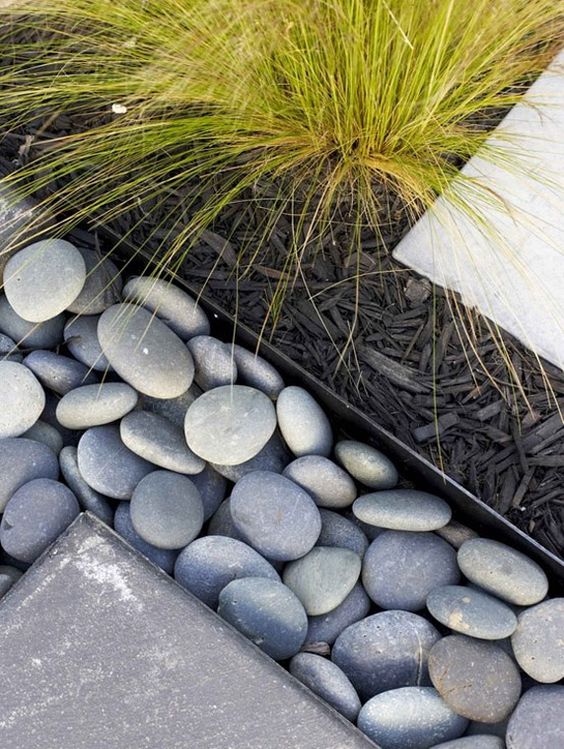 10. Bring on the bricks for your garden edging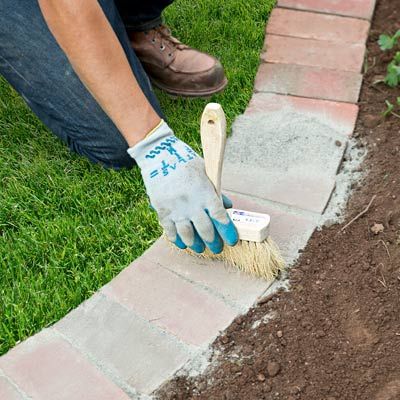 Have some spare bricks from building a fire pit? Or just have some lying around just in case you'll need them? It's time to use them for garden edging and you'll definitely be delighted you saved those bricks. Make sure you use proper gardening equipment. See more here.
11. Emphasize your garden with christmas lights on brick edging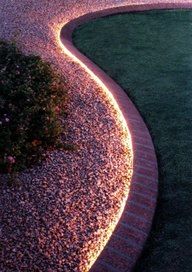 12. Metal can shape unique garden edging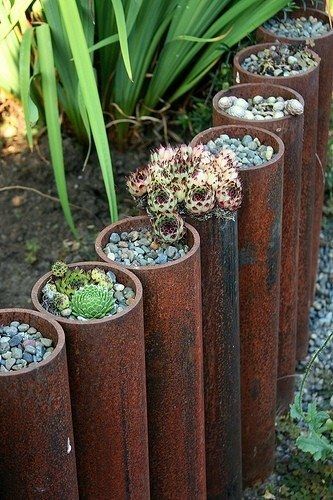 If you think metal is just for constructions or plumbing, then think again. It is a must have for people who enjoy doing things differently.
13. Grandma's old plates work well as garden edging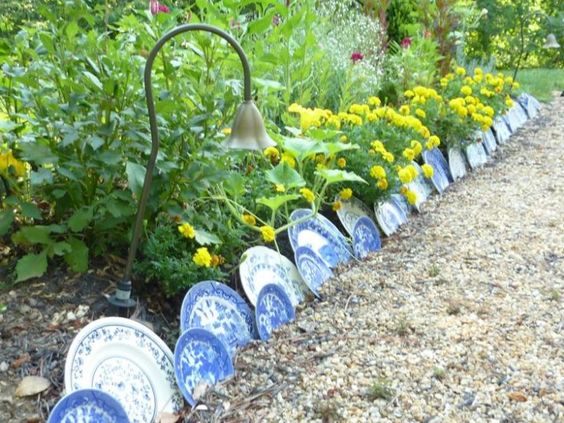 14. Old bottles of beer or wine are graphic and resilient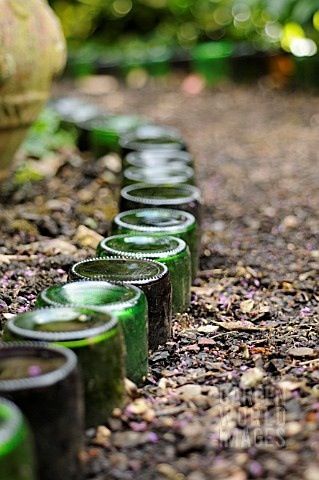 After an event, gather the beer bottles and make sure they're empty. Then line them up and have that cool and environment friendly garden edging.
15. Distressed woods for garden edging will help you de-stress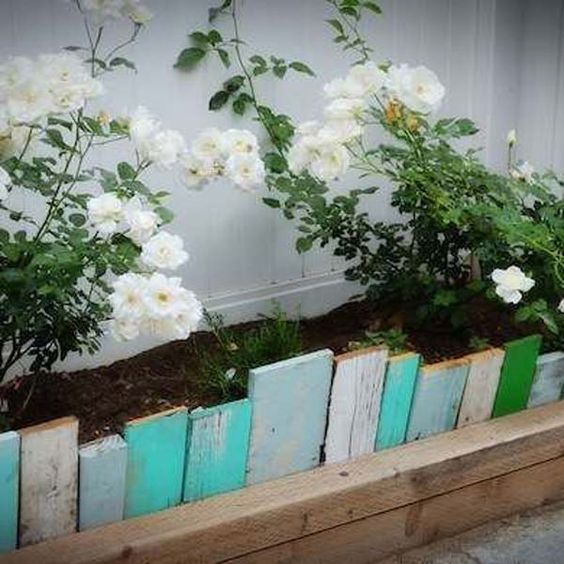 No matter what color of distressed woods you have, it will surely bring a great view for your garden. Fresh colors mixed with the greens in your garden can help you feel relaxed, too.
What do you think about these garden edging ideas? We would love to hear from you in the comment section below.
Photo by Kelly Sikkema on Unsplash
This article is a curated selection of ideas and crafts we have found creative. The information contained in this website is for general information purposes only. If you are the copyright owner of content which appears on our website and you did not authorize the use of the content you must notify us in writing in order for us to identify the allegedly infringing content and remove it immediately