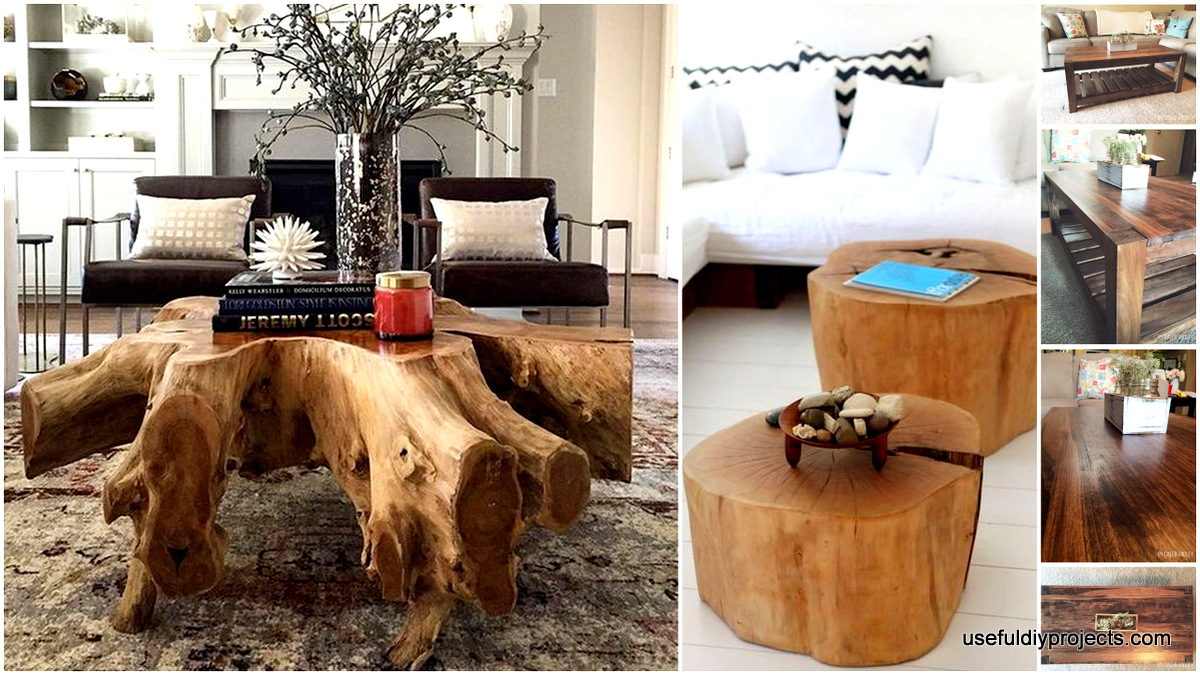 15 DIY Wood Coffee Tables Made to Fit Any Home
A living room is not complete with a coffee-table. From the name itself, coffee tables have been used to hold cups or coffee or other beverages while a person relaxes, enjoys time on the sofa. Over time, magazines, books and other table pieces are also placed on coffee tables and while others just shop around for coffee tables, there are some diy enthusiasts that lacked budget but have made up plenty in terms of imagination. If you really want to personalize your coffee table, here are some DIY wood coffee tables that you might want to make.
1. Oldie but goodie design that never gets out of trend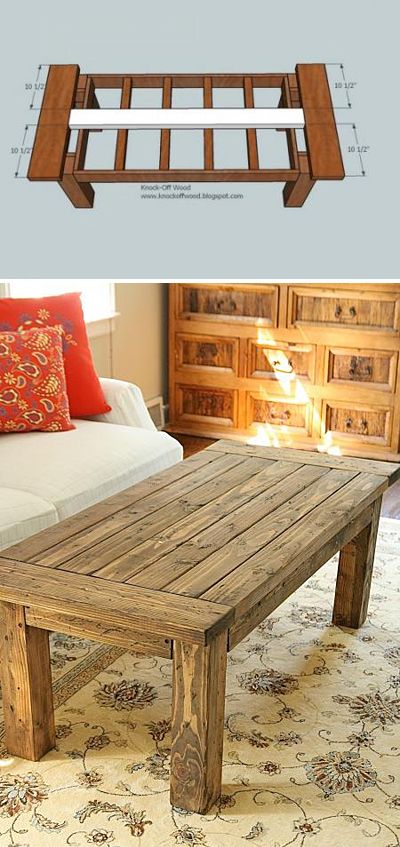 2. Add high end a layer for your magazines and books

3. Old pallets are resourceful and graphic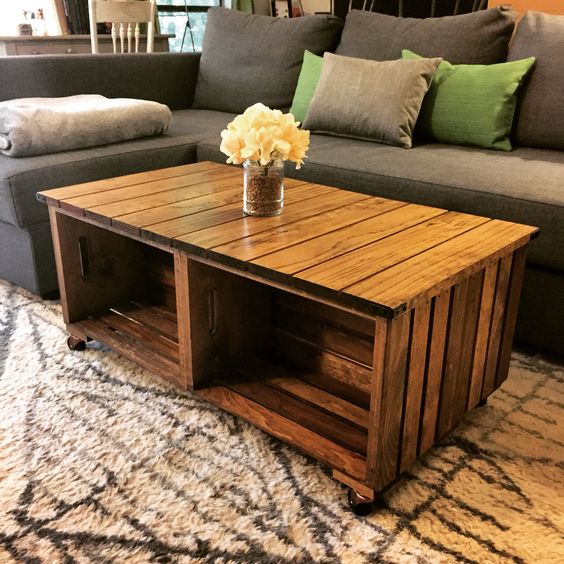 Pallet woods are so useful in terms of making furniture. Add another pallet furniture in your home by making this amazingly easy and stunning pallet wood coffee table.
4. The rustic x wood table can fit any theme of your living room

5. Bring a modern feat to your rustic wood coffee table

This DIY pallet wood coffee table with movable cover can simply amaze your guests. No more bending to get your beverage and chips on movie nights.
6. Turn old wood banisters into a classic coffee table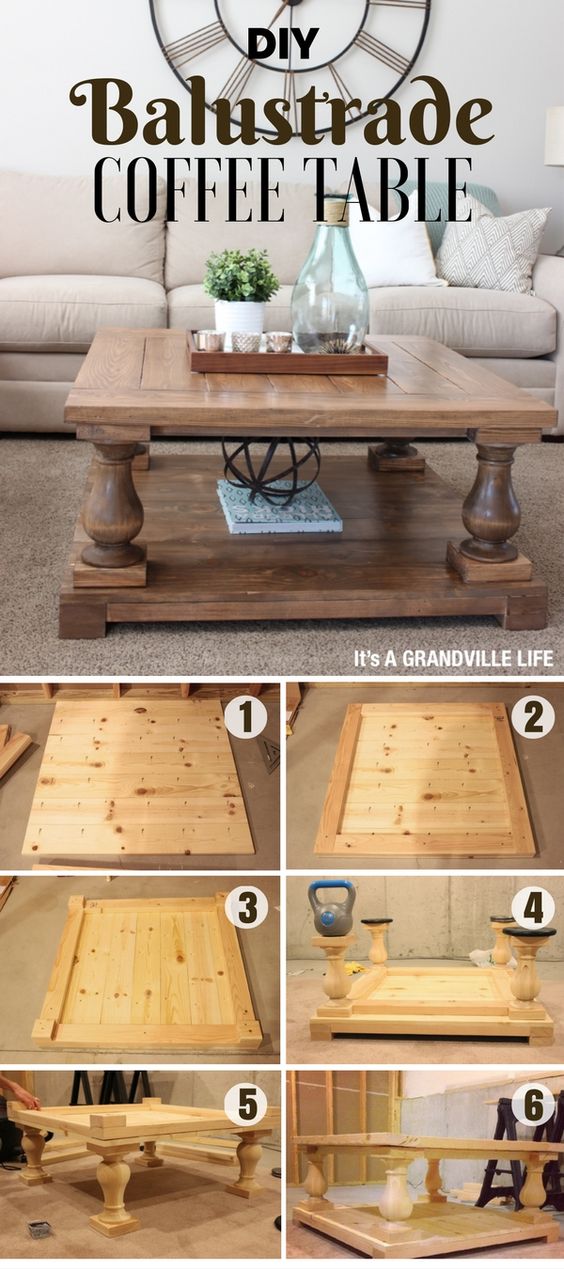 7. Use wooden crates to shape an epic coffee table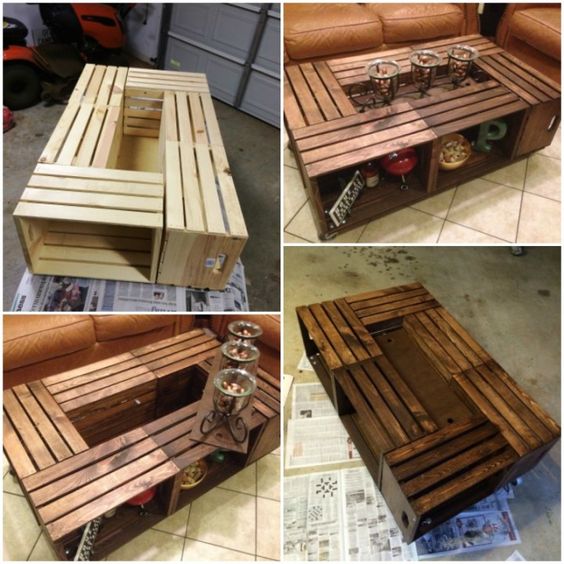 8. Turn old windows into epic coffee tables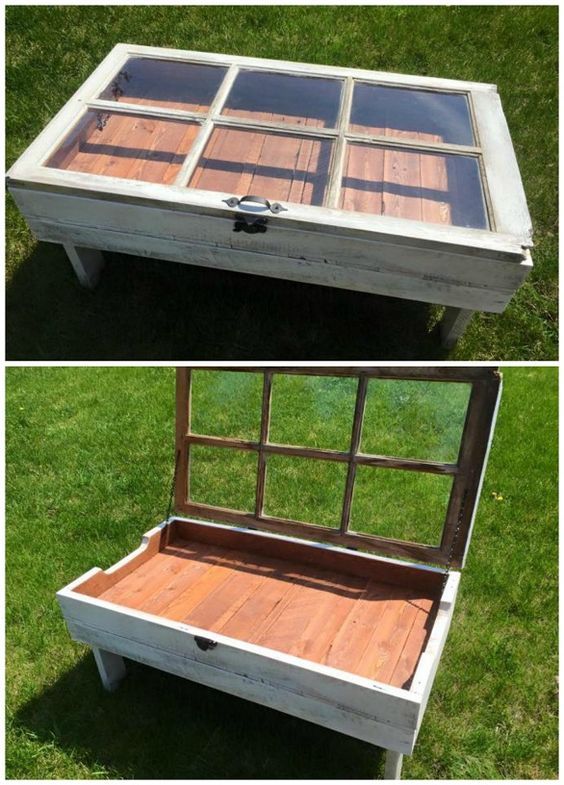 If your gramps have been saving an old window, it's high time you get it and create this DIY wood coffee table. It is unique and you can even feature a lot of your memorabilias on the compartment for your guests to see.
9. Hairpin legs and pallet wood for the modern chic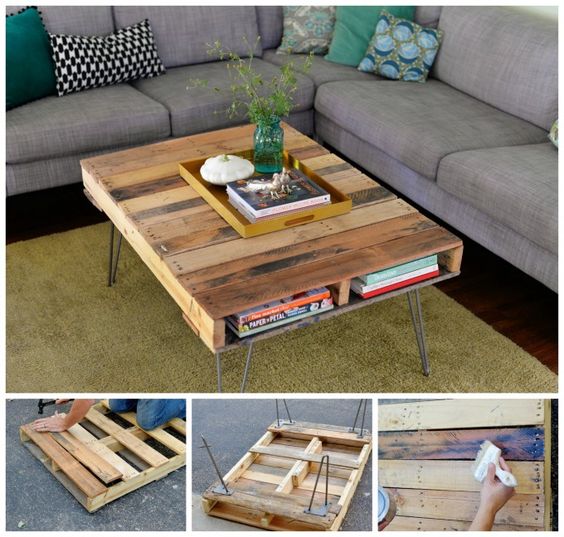 10. Upgrading your coffee and side table is as easy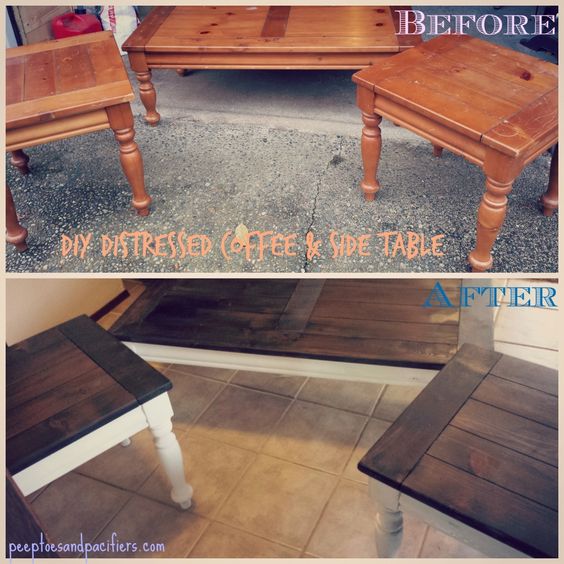 You can achieve that rustic look by simply painting on your old wooden furniture. It's brilliant and cost-efficient!
11. Let old roots bring new life inside your home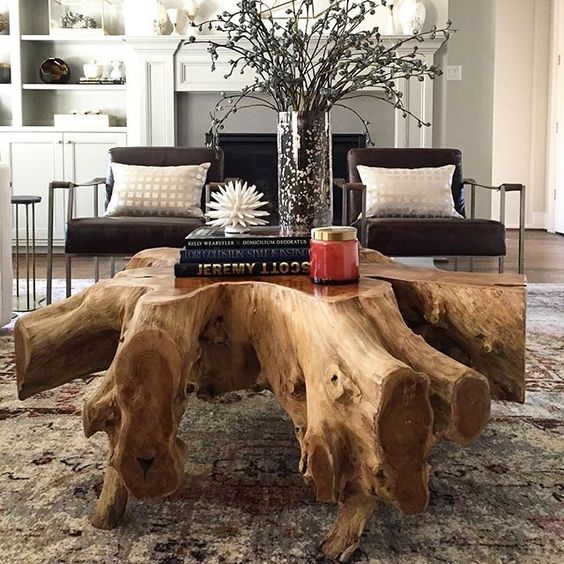 Big tree roots are already majestic, and turning them into a coffee table can bring a new design in your home that leave your guests breathless.
12. Long wood slabs are perfect for the classic wood coffee table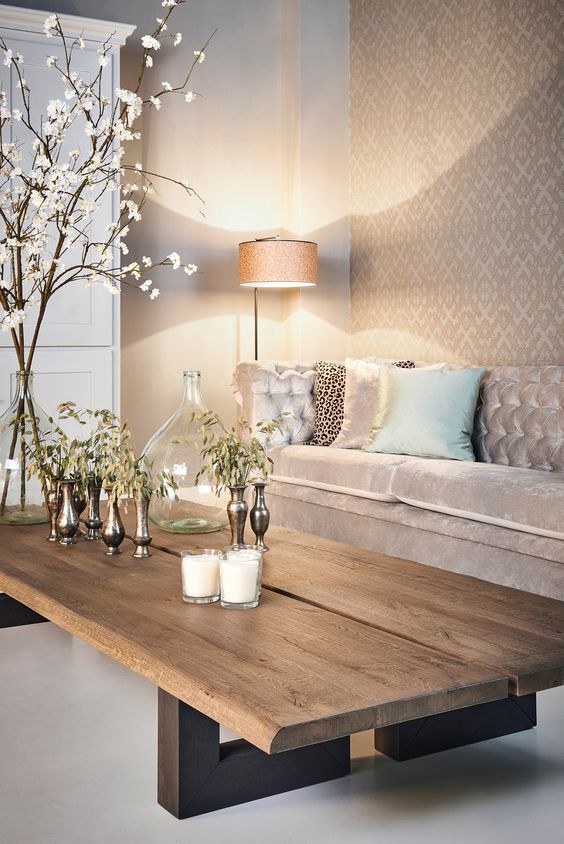 13. A slice of wood makes a stunning coffee table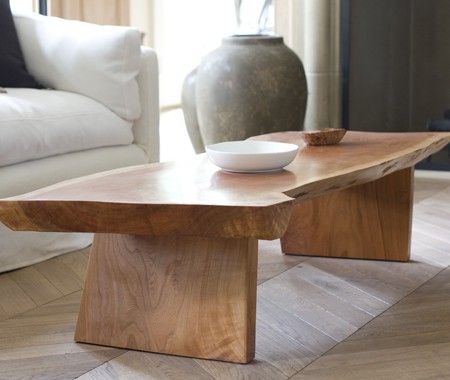 14. Turn your old wooden drawer into a useful coffee table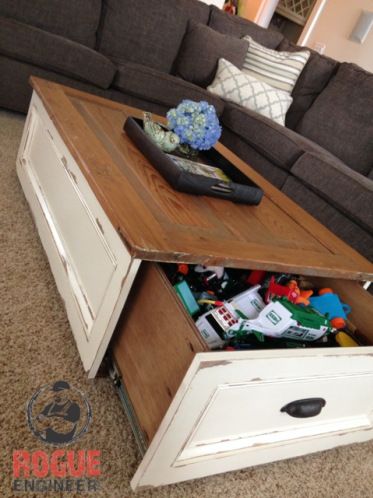 15. Wood stumps are starting to dominate the coffee table scene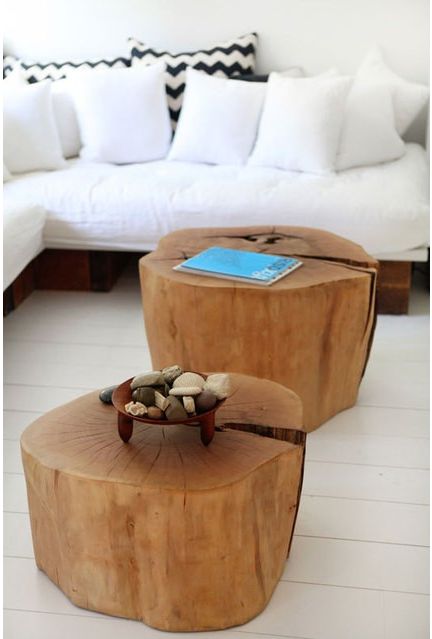 And why not? These wood stumps only needs a little trim and finishing and you still get a beautiful coffee table that guests will definitely get jealous of. The natural sinews and color of the wood stump adds to its simple beauty. What do you think about these DIY Wood Coffee Tables? Would love to hear from you !