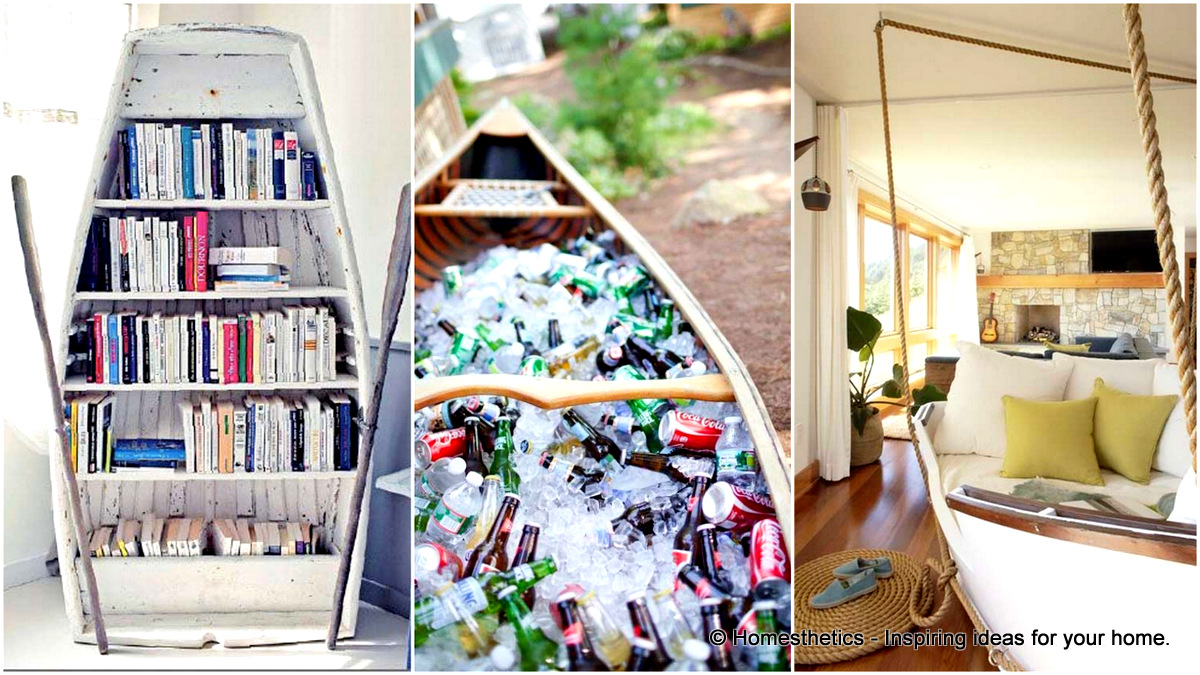 15 Ingenious Ways to Reuse Boats in Contemporary Designs
Not often we get the opportunity to craft something with a boat. Unique and plain beautiful, a boat offers immense creative opportunity to DIY enthusiasts, simply magical coziness and warmth in an item that took part in memorable experiences, filled with laughter, joy, happiness. A selection of 15 Ingenious Ways to Reuse Boats in Contemporary Designs has been hand picked, these are here to serve as a starting point in your DIY endeavors and we highly encourage you to infuse your craft with your personality and taste, adapt it to your needs, beautify in a mesmerizing it manner.
#1 Transform a boat into a memorable outdoor bed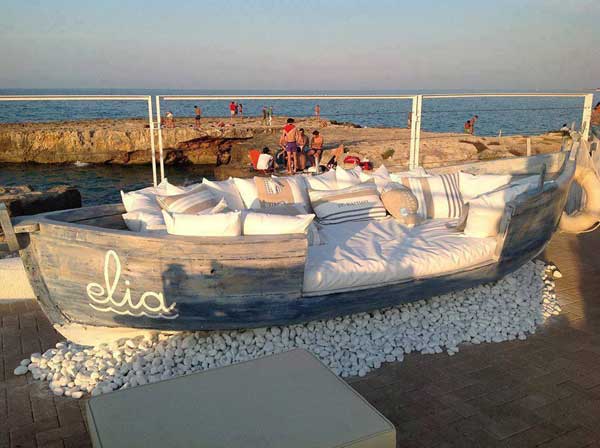 A breezy and airy project that will beautify your setup in a very personal manner. Beautiful, stunning.
#2 use a slice of the old boat as an edgy SIDE-TABLE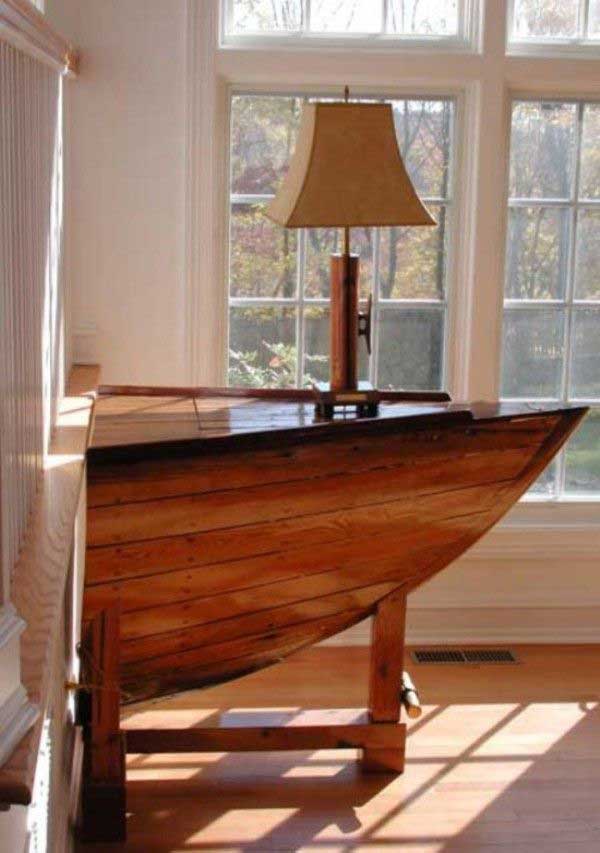 If you`re not happy enough to find and entire boat, worry not. Absolutely any piece is valuable.
#3 an old boat can be transformed into a vertical shelf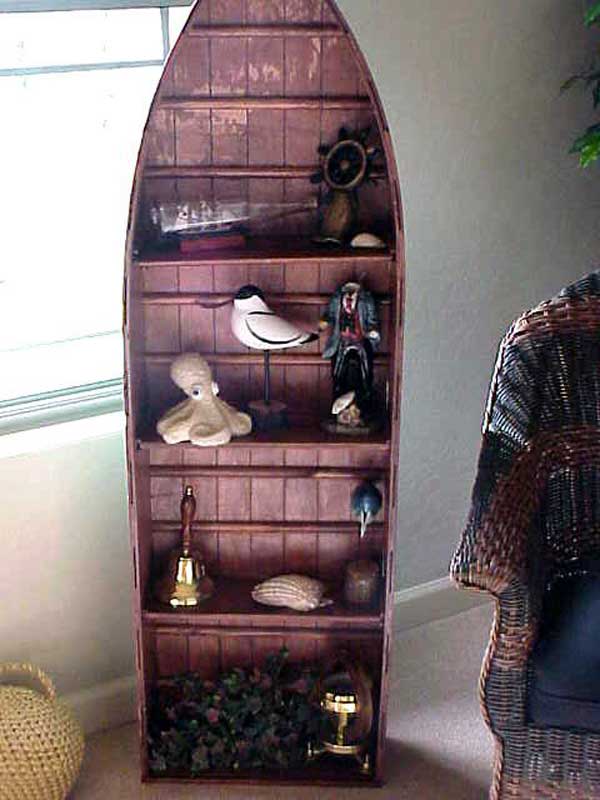 If your boat has the lower part damaged you can transform it in a beautiful, simple book-shelve.
#4 use a simple canoe in a sensible decor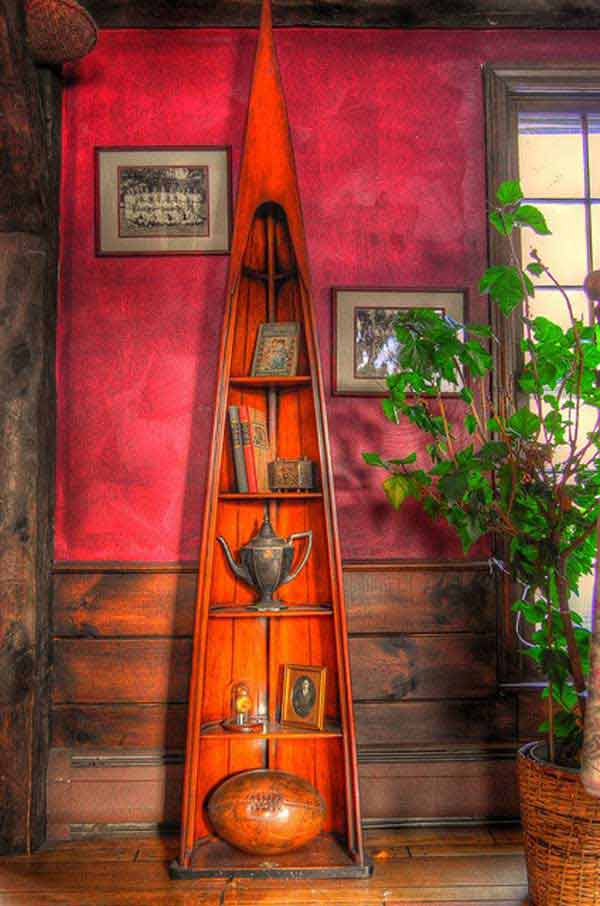 #5 a flower put cannot be more authentic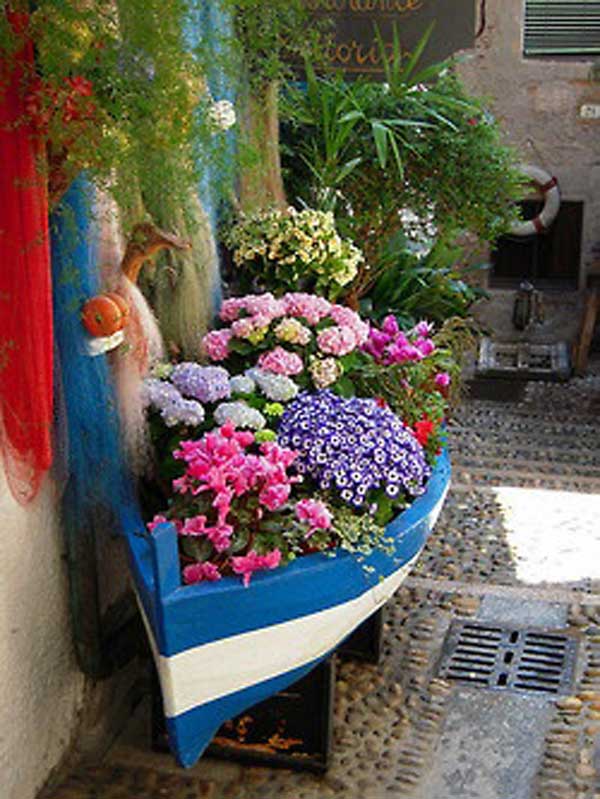 #6 create a design context for your small business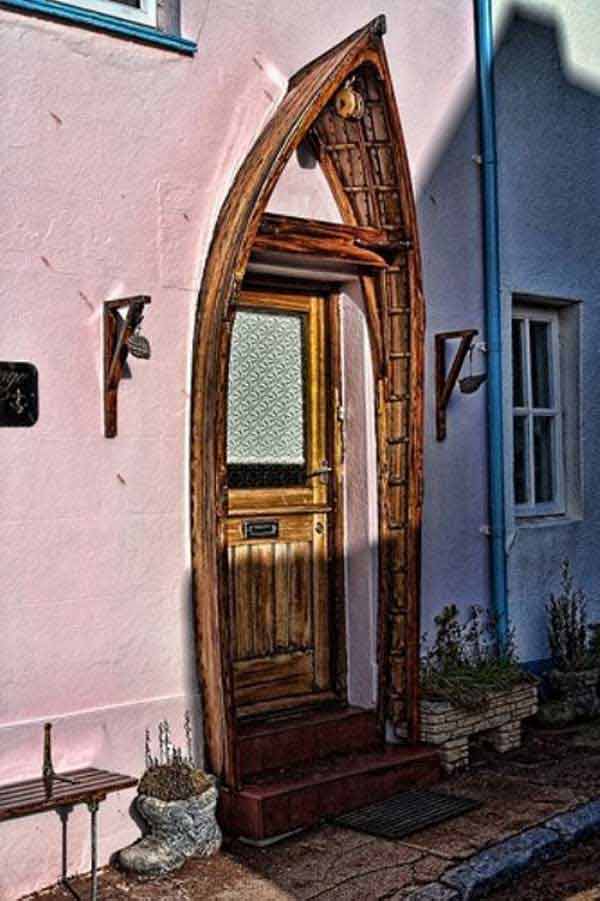 #7 an airy breezy decor can benefit from a boat as a beautiful boat coffee table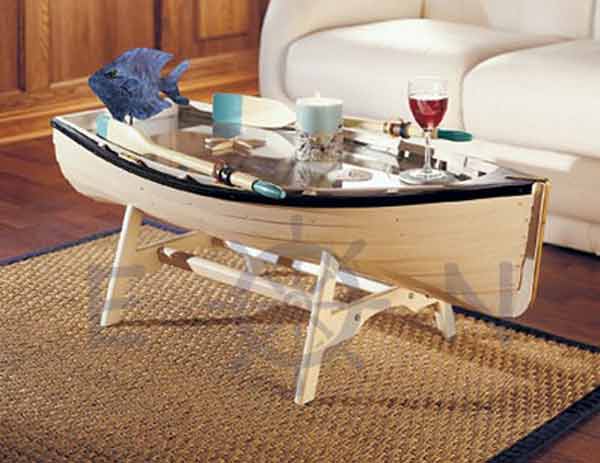 #8 tailor a new sitting are in your backyard with a sculptural boat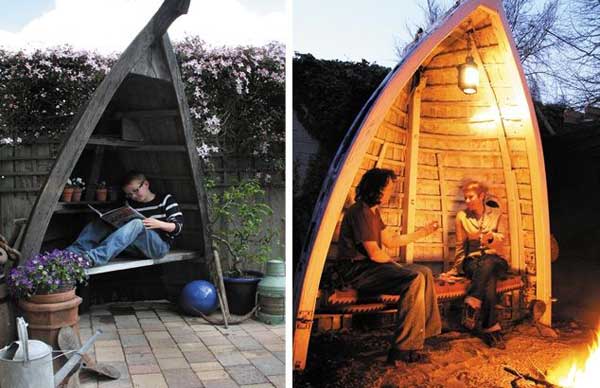 #9 use a beautiful canoe to emphasize the imagination of your children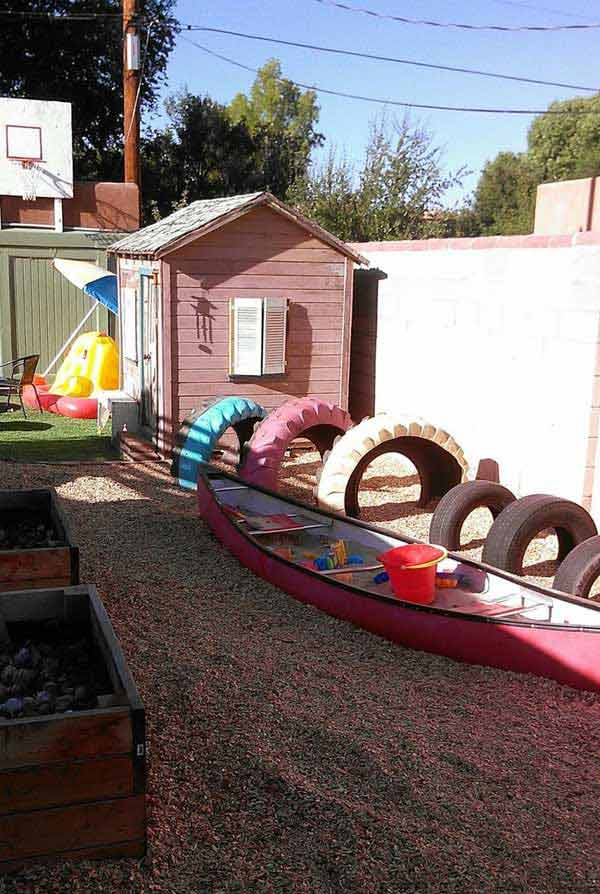 Get creative, build for your children, make them happy with something special, unique.
#10 beautiful flower pots nestling greenery
Hold beautiful greenery in any shape and beautiful sculptural shapes.
#11 sweet shabby chic boat outdoor sitting place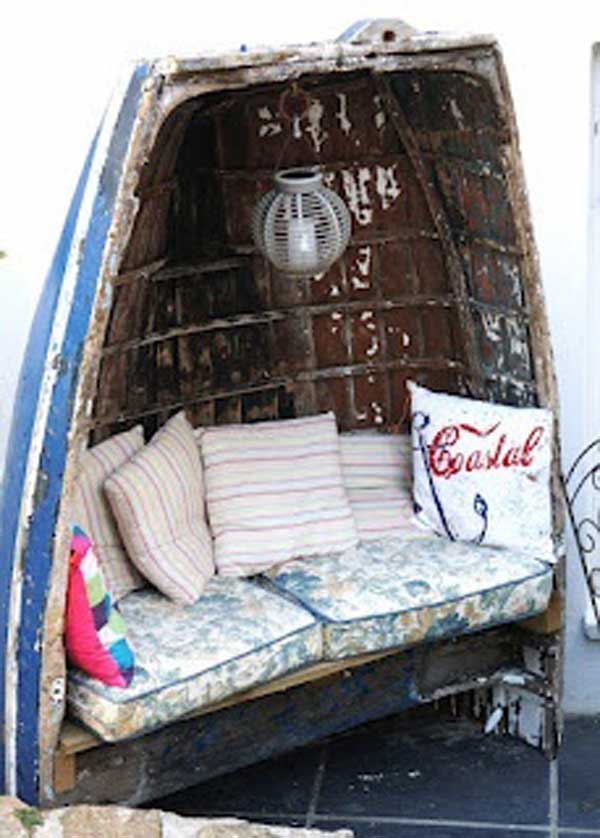 #12 DESIGN your interior decor with a sculptural canoe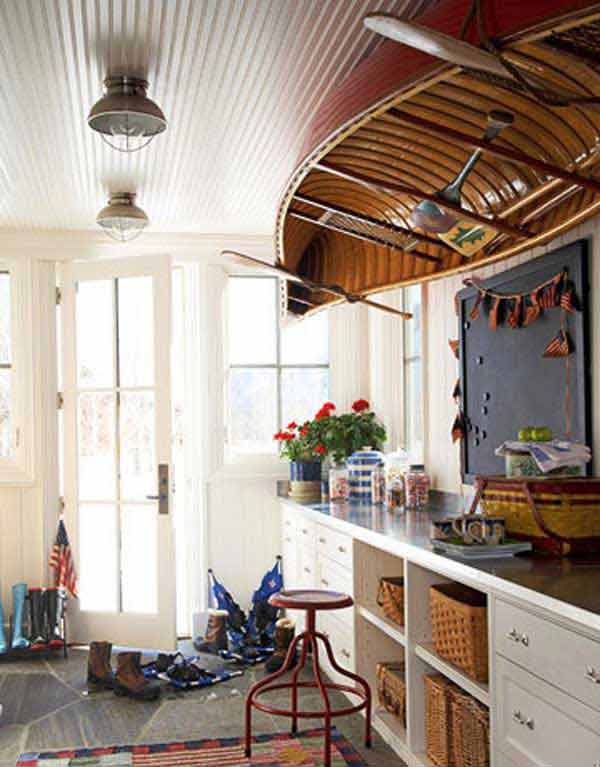 #13 create a lovely boat sandbox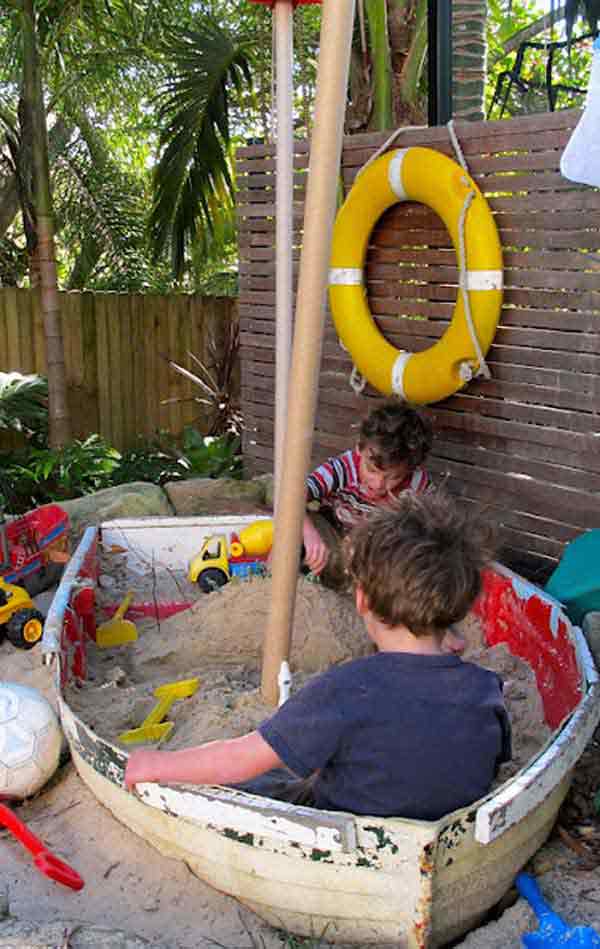 #14 dreamy suspended boat sofa in airy decor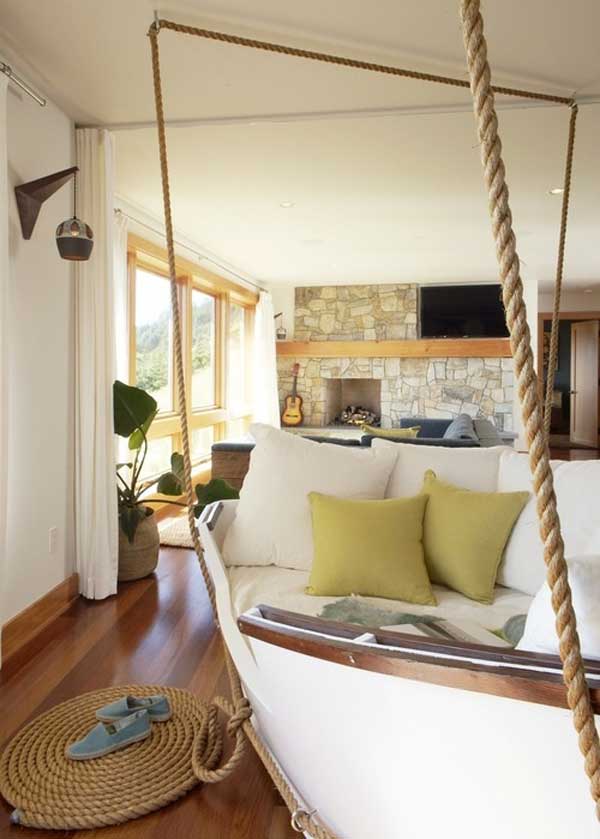 #15 a sweet boat bookshelves for a breezy beautiful decor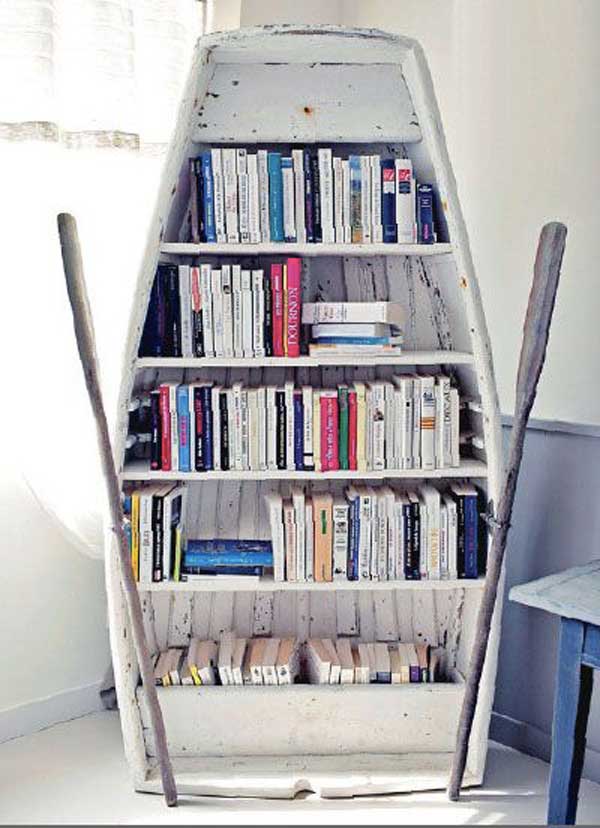 #16 emphasize your outdoor party in a superb manner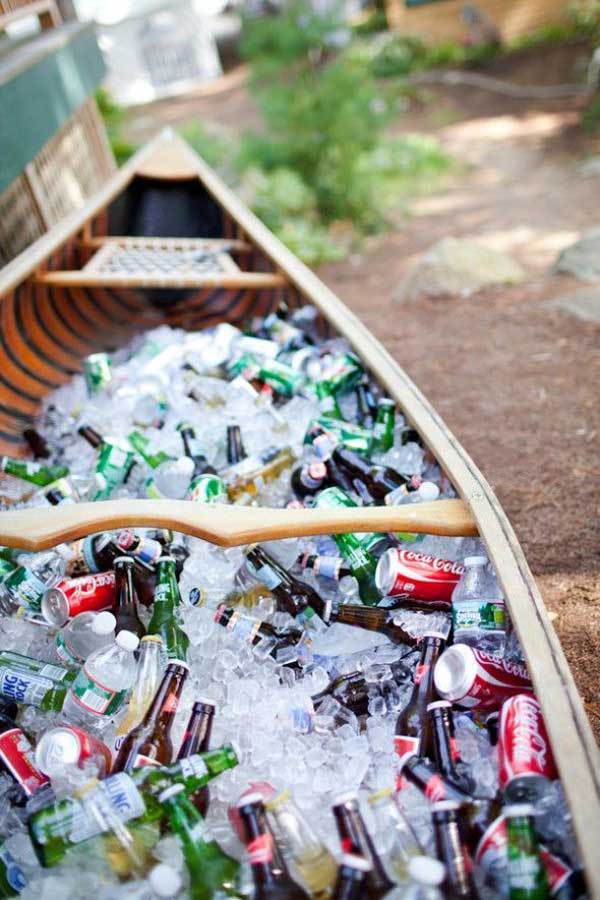 #17 small water pond improvised into an old boat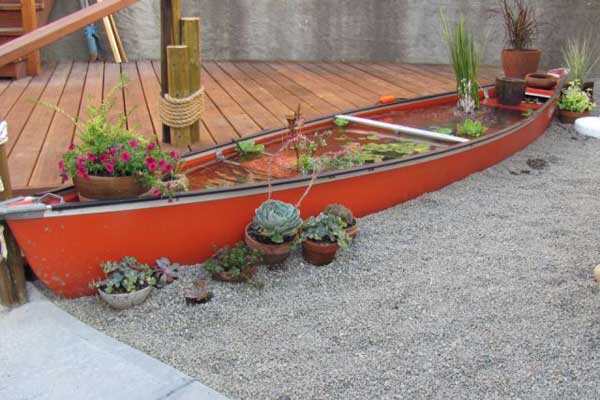 What do you think about these Ingenious Ways to Reuses Boats in Contemporary Designs? We would love to hear your opinion on the subject in the comment section below.