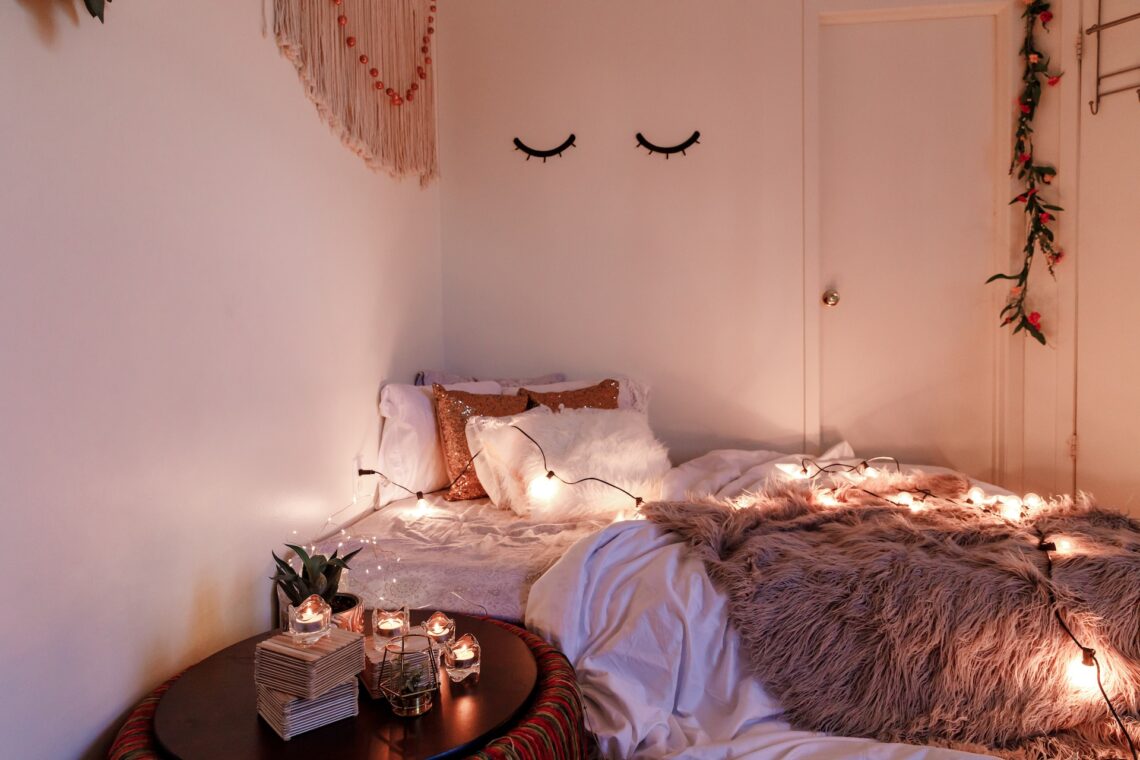 DIY Dorm Décor: Transforming Your College Space on a Budget
Welcome to our comprehensive guide on elevating your dorm décor with DIY projects. While college is an exciting adventure, the plain, drab dorm rooms are not always homely. For the best experience, you should personalize your room for relaxation and inspiration for study. In MY experience, it is easier to do my homework online after organizing my dorm room and ridding my study area of distractions. Ranging from clever storage options to alluring art and bedding, this article has you covered. 
Having put your needs in mind, we have come up with affordable solutions to redefine your room without offsetting your budget. With a touch of creativity and resourcefulness, the tips in this article will help you design a stunning room that reflects your personality.
So, get a pen and paper and join us in the exploration of how you can convert your room into the envy of your classmates.
Dorm Décor – Removable wallpapers
Plain old single-colored boring walls are outdated. Nowadays, you can easily get wallpaper with various patterns and spice up your dorm room with your preferred color patterns. Unlike redoing the paint job, which is expensive and prohibited by many institutions, wallpapers are economical and easy to remove without damaging the walls.
Furniture
The standard itinerary for dorm rooms across the globe entails a bed, a locker, and a study desk and chair. These standard-issue pieces of furniture are often bland and detrimental to your room's interior décor.
If you want to make your dorm room cozier, consider adding an inviting throw and some vibrant cushions to the chair and bed. Additionally, to brighten up your space, you might think about painting your furniture.
Lighting
Lighting ranks top among the tweaks you can make to elevate the ambiance of your room. For instance, adding string lights is an affordable way to make a whimsical environment in which you can relax and wind off after a long, tedious day of study.
Also, stylish desk and floor lamps can help you bring out your desired style by doubling as centerpieces and providing better lighting for study.
Dorm Décor – Storage
Given that many dorm rooms are cramped, you cannot afford the luxury of adding multiple desks and drawers to organize your items. Some clever solutions to maximize your dorm room space include getting under-the-bed storage bins and rolling drawers. You may also invest in hangers and wall mounts to utilize horizontal space, leaving you ample vertical space to easily navigate your room and do away with clutter.
Personalization
It is also important that you consider adding some personal touches to make your dorm room feel like home. For this, you could print out your favorite pictures and hang them on a photo wall or hang art and inspirational quotes that you find meaningful.
Plants
Well, of course, we don't mean that you convert your dorm room into a farm by filling it with all sorts of plants. Simply, channel the floriculturist in you and add a few vases and plants to freshen your space. Ideally, go for low-maintenance succulent plants to avoid the time-consuming chore of sustaining high-maintenance plants. Also, consider artificial plants if you want the colorful floral touch without the demanding maintenance routines. 
Final Take
We hope that this article has helped you brainstorm some ideas to redefine your dorm room. As you go about shopping for items, pay attention to creative items and also items you could repurpose to best encapsulate your style and personality. Check various offers and thrift markets for original pieces that will spice up your room without exceeding your budget. Have fun decorating your room!
Photo by Shashi Chaturvedula on Unsplash