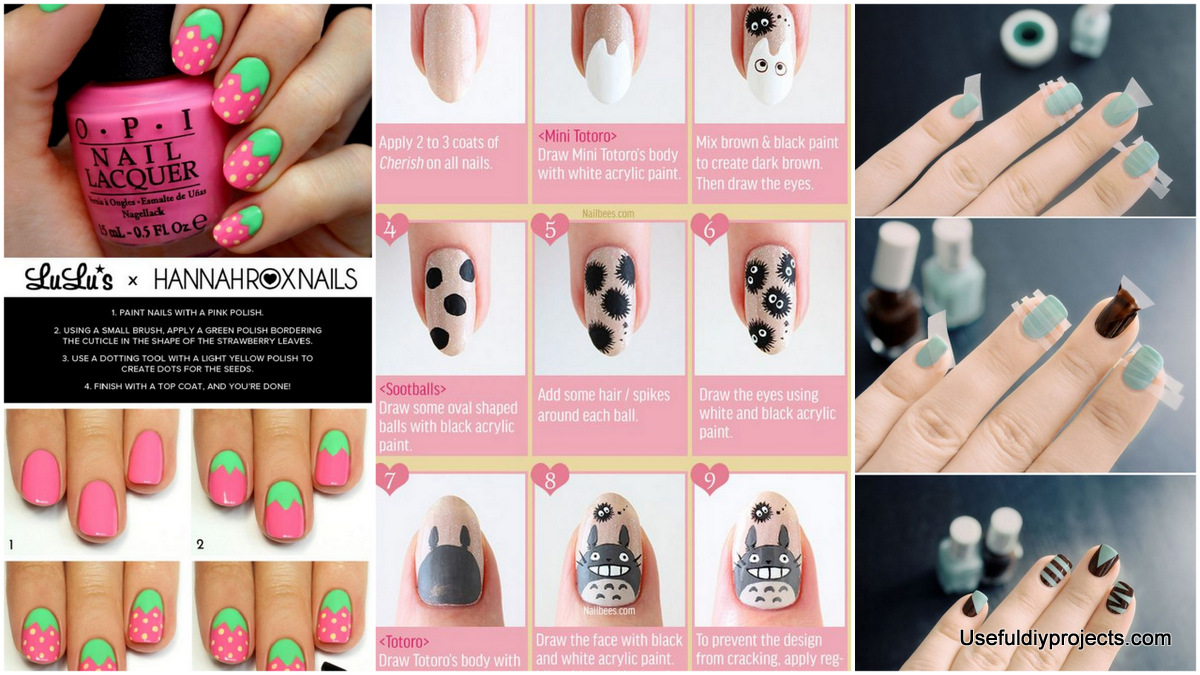 111 Nail Art Tutorials – Learn How To Do The Simple Ones To Intricate Details
Nails have become more than just mere protection of our fingertips. They have also become part of the body that allows us to express ourselves and to feel confident and beautiful. Through nail polishes and creative minds, there are now a million and one ways to create beautiful masterpieces. Your canvas is your nails and there are multiple tools you can get to make your work the best.
You can start working with seasons. What are the best summer, spring, fall and winter nail art ideas? Here are a few ideas to work on:
Summer – For summer nails, you want something that is vibrant and colorful. Something that is both wild and yet soothing for the eyes. Colors such as orange, pink and blue shades are among the most popular ones. You can create almost any fun and quirky design for the season.
Spring – Since spring is the time flowers bloom and everything is green, the most popular colors are lilacs, purple, light blue and green shades. Then of course, you can create floral designs. From roses to cherry blossoms, it's possible to choose any flower as long as you have the dedication to do so.
Fall – Fall nail designs often go around red, brown and nude tones. You can do almost any design, but the usual ones are ombre styles, Chevron patterned and geometrical.. Fall nail designs are often the most sophisticated and the simplest at the same time.
Winter – Winter calls for white, blue and holiday nail art designs. From Christmas designs to spectacular New Year's eve nails, you have an array of motifs to choose from.
1. Dandelion design on white background
This design will take a few minutes to be done especially when you're creating the little parts. Nonetheless, the result is beautiful.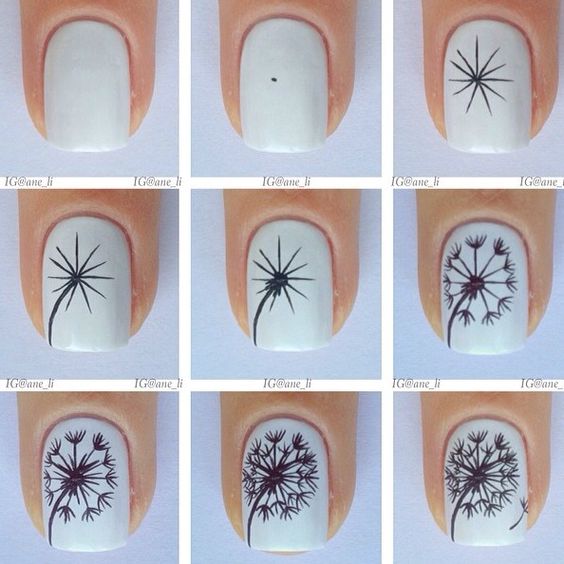 2. Quilted nails
Use nail strips when your first base coat is already dry. Then use the same color and then apply it on your nail once again. You can take it out when the nail polish is about to dry. Again, don't forget to use the same color for a quilted effect.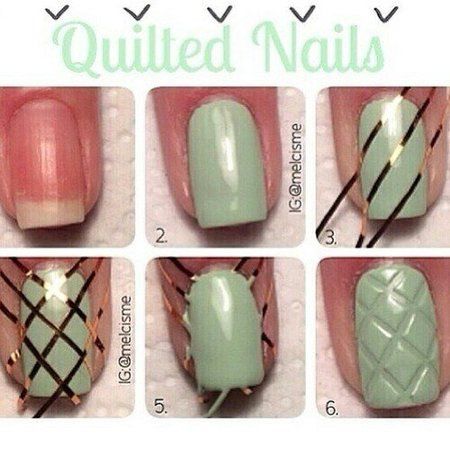 3. Sugar spun nail art design
It's better to use a gel nail polish as base. Then dip the end of a pointed tool to your color of choice and then slowly make lines along your nail.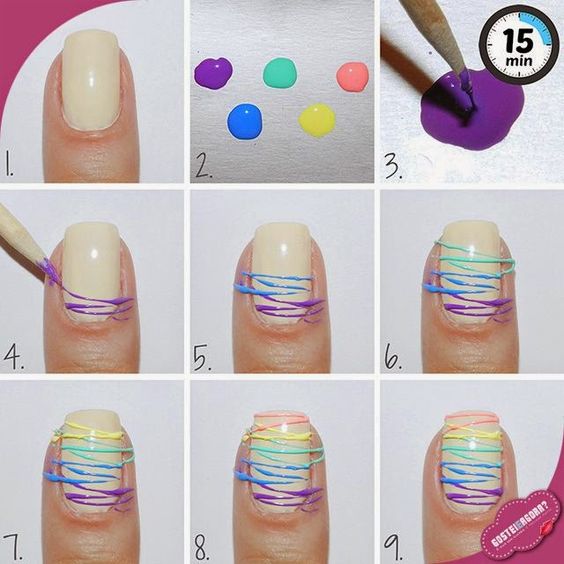 4. Cute fox art on nails
This cute nail art design is actually very easy to do. Just use thinner nail design brushes to do the lines.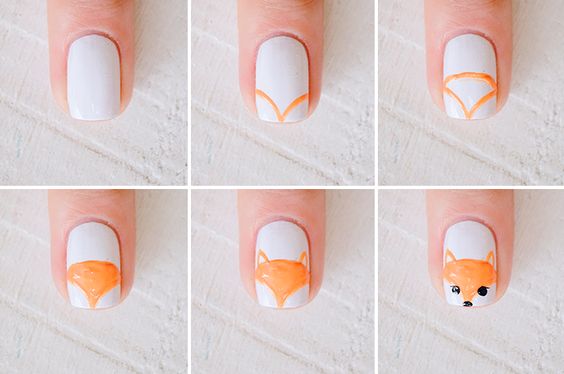 5. Patterned design for your nails
Simply use nail tape to create your design. Use a base color first, then place the strips or any shape of your tape to your fingernails and then add the nail polish of your choice.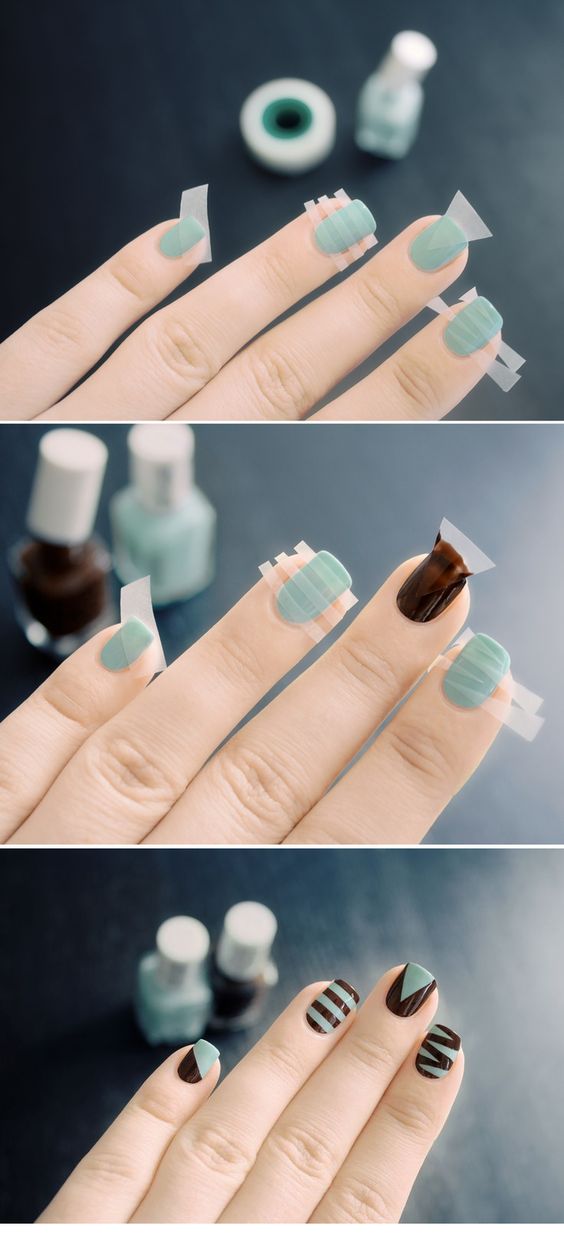 6. Cherry blossom for your nails
Use the right tools to easily create the stems and the cherry blossom flowers.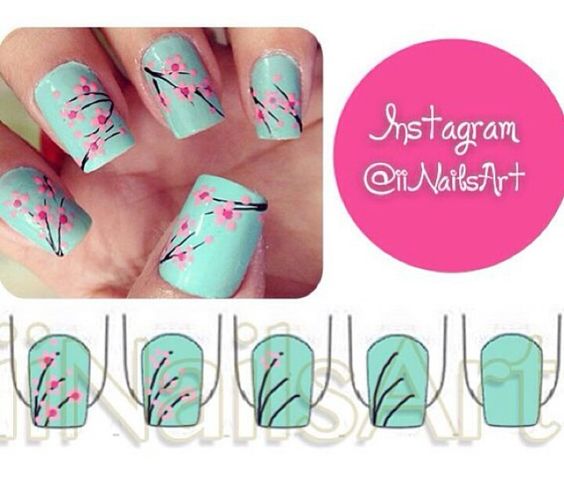 7. Beach waves inspired nails
This beautiful beach waves-inspired nail art is basically easy to do with a sponge and then white nail polish in water sprayed with hairspray or acetone on a spray bottle.

8. Crosshatched a beautiful nail design
There are thin nail art brushes that you can buy from stores to easily create this thinner lines.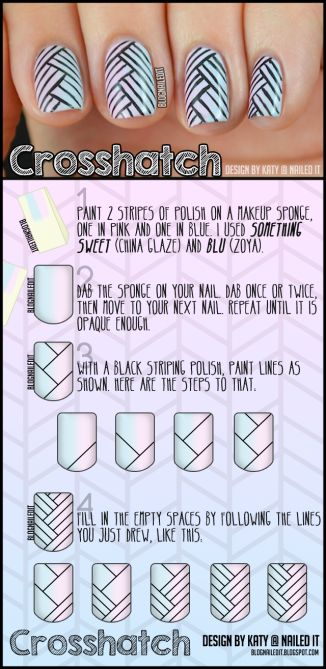 9. Yin-Yang nail art
An edgier and stylish yin-yang inspired nail art. For a better result, use matte nail polishes.

10. Pink and gold geometric nails
Here's a step by step tutorial on how to create these trendy geometric nail art with pink and gold colors.

11. Beautiful butterfly wing
You can now do this sophisticated and beautiful design with this step-by-step tutorial.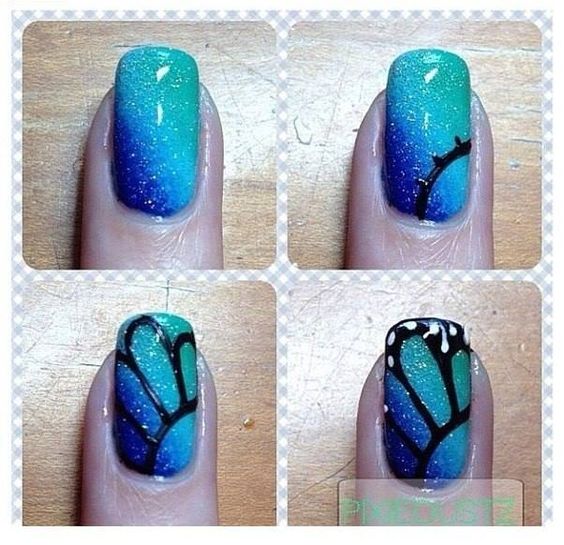 12. Roses on black and white stripes
The tricky part here is coloring the roses to make it look like an actual rose. What you can do is practice on fake nails if you have some to get the gist of how to do it.

13. Make your own matte
It's now easy to have your matte nails done. Matte nail polish itself is already trendy. But you can do this if you need a matte color for your nail art.

14. Matte versus glossy
If you don't know whether to go trendy matte or go for classic glossy, this nail art design will be the best choice.

15. Cute penguin nail art
It's time for some cute and fun nail art design that is easily done with this tutorial.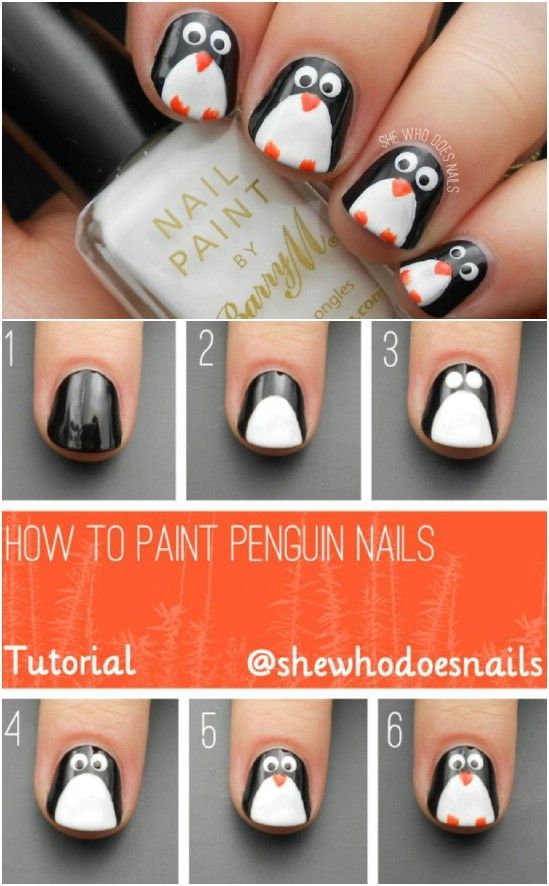 16. Tribal nail art tutorial
Feel that tribal vibe with this sophisticated-looking black and white tribal design.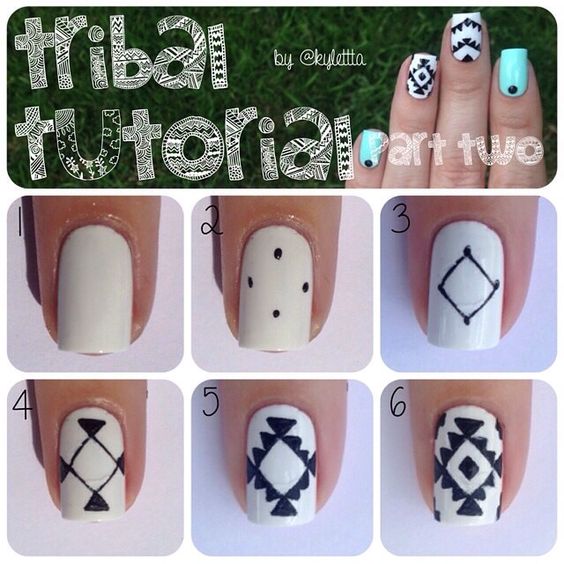 17. Mermaid tail nail art
Bring out your inner mermaid with this cool mermaid tail nail art design. Use gold nail polish for a more glittery and sparkly finish!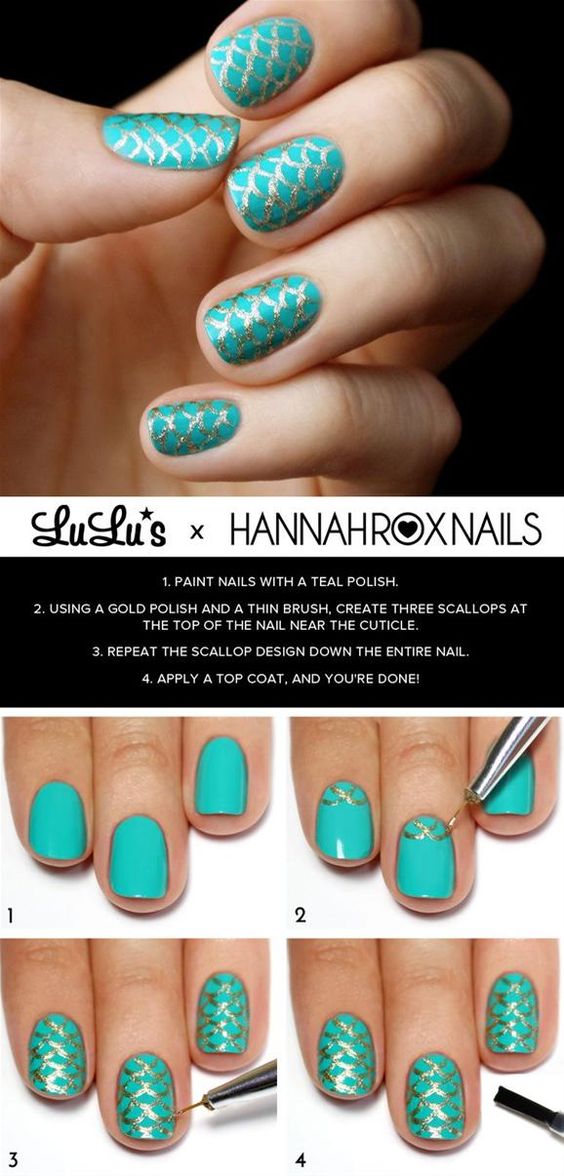 18. Fan brush striped nails
You can make a fan brush by taking an unused nail art brush and spreading it to create the bristles into a fan-like brush.

19. White and nude chevron nails
Without any color on your naked nails, place the V-cut strips. Then just apply a coat of matte nail polish. Take the strips off when it's about to dry and now you have sophisticated chevron nails.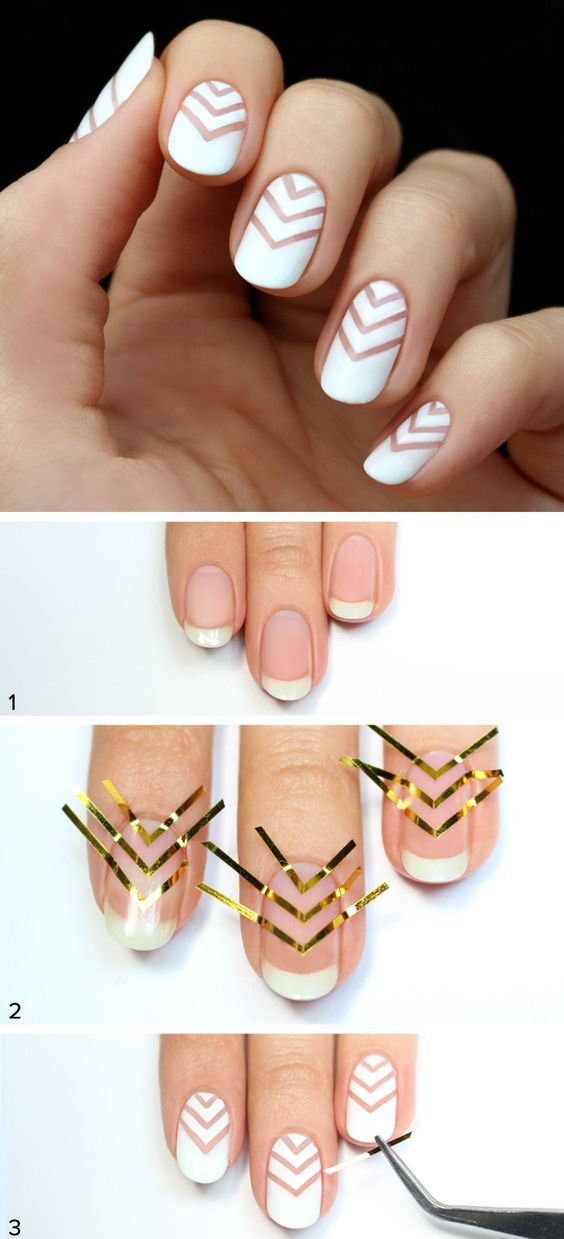 20. Winter season nails
These seemingly cute snowflake designs are the best for the upcoming winter and holiday season!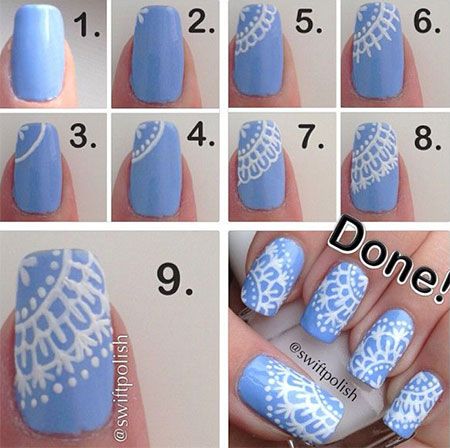 21. Butterfly nails
Just apply a protective coat of clear nail polish onto your nails before you create this beautiful butterfly design. It's simple and yet lovely.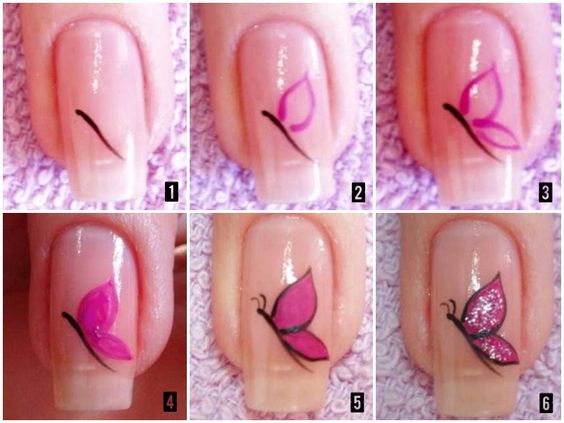 22. Marbled polka dots
You can use individual fake nails to create these nail art designs. This will help you create more beautiful designs without getting messy.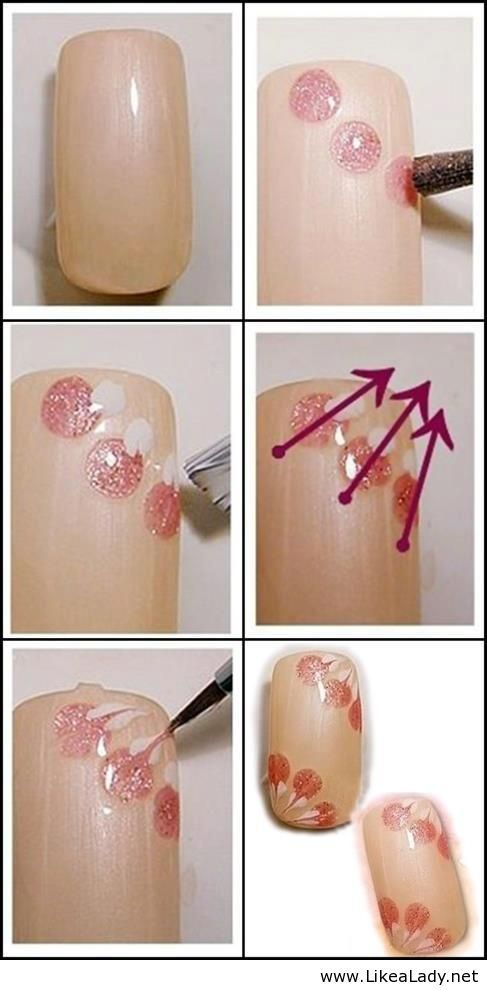 23. Peacock feather nail art
Peacock feather on your nails gone easy!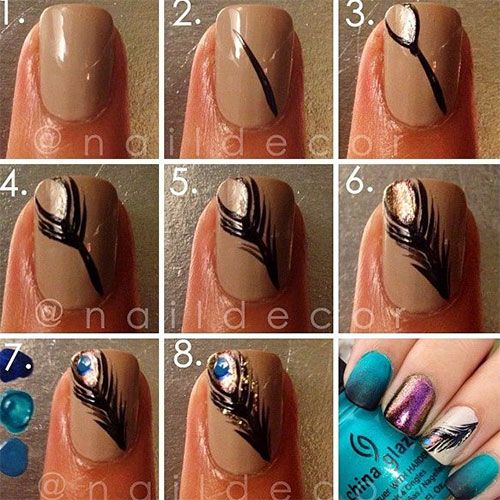 24. Halloween art on nails
If you don't have a costume for the Halloween, just let your nails do the talking! Here are various designs you can do for the event.

25. Plastic wrap nails
Creativity takes a long way. Even with just a plastic wrapper of any kind, you are now able to create sophisticated nail art!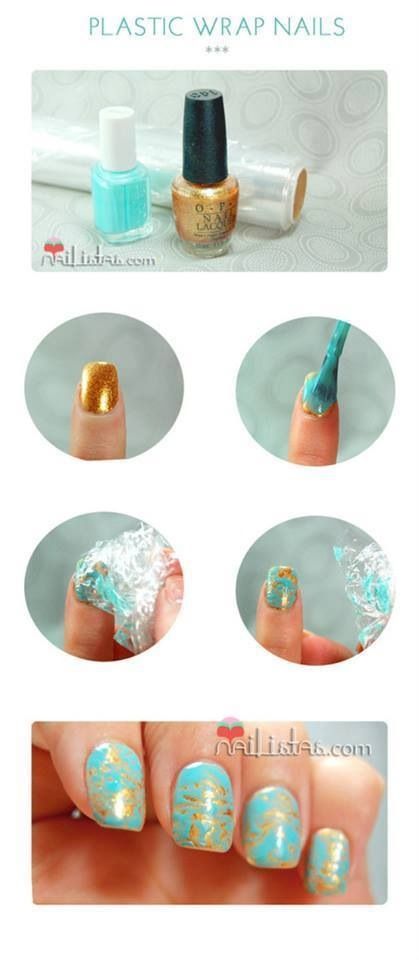 26. Glamorous New year's eve nails
New Year's eve parties call for a sparkly and glamorous makeup and nail art! Sure enough, this design will keep you dazzling and stunning.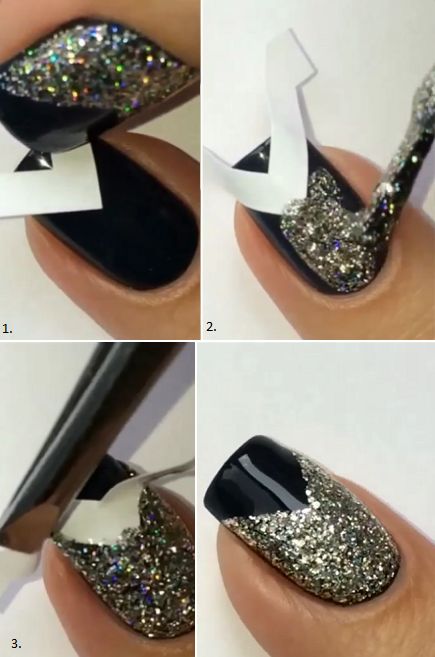 27. Side flower french tips
Think the classic French tip is a little boring for you? Turn it a bit more creative by adding this simple side flower.

28. Black and white swirly nails
If you have the right tools, these designs are easily made and you can even make your own variation.

29. Geometric black and white nails
This is a beautiful design that is perfect for beginners. It doesn't take too much skill to create this wonderful nail art; just the right tools.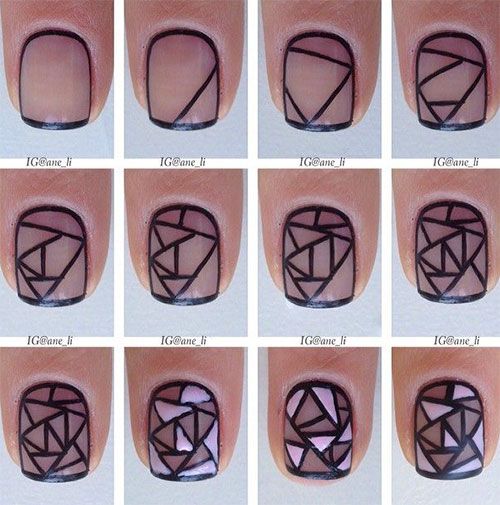 30. Strawberry nails
These cute and adorable strawberry nails are among the classic nail art designs that can be made by beginners as well.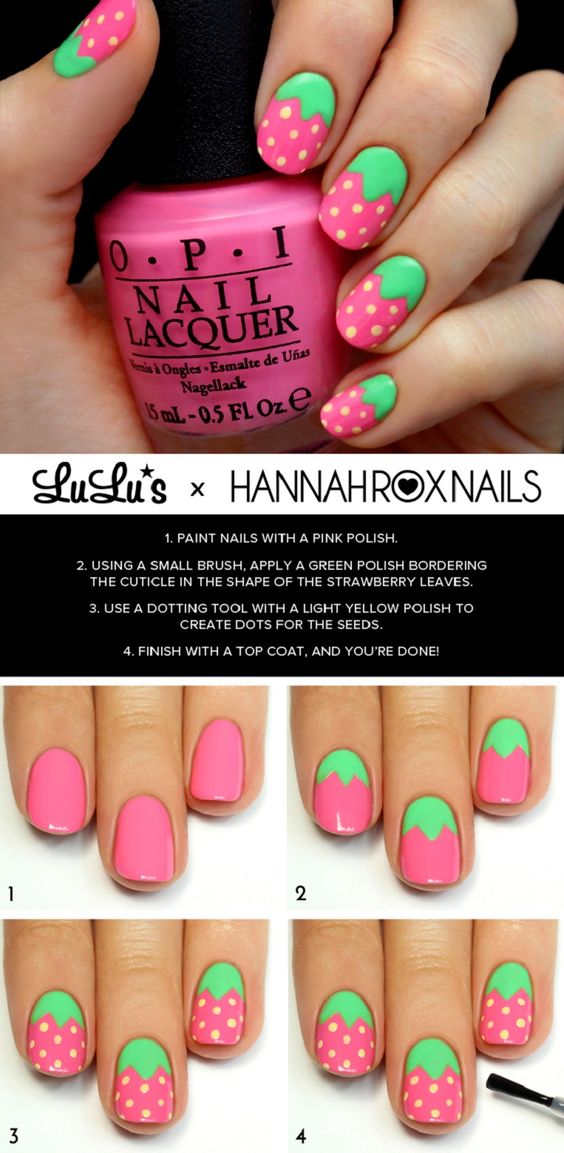 31. Newspaper nail art
This is basically the most perfect nail art design for every book lover out there! And it's pretty simple to do as well!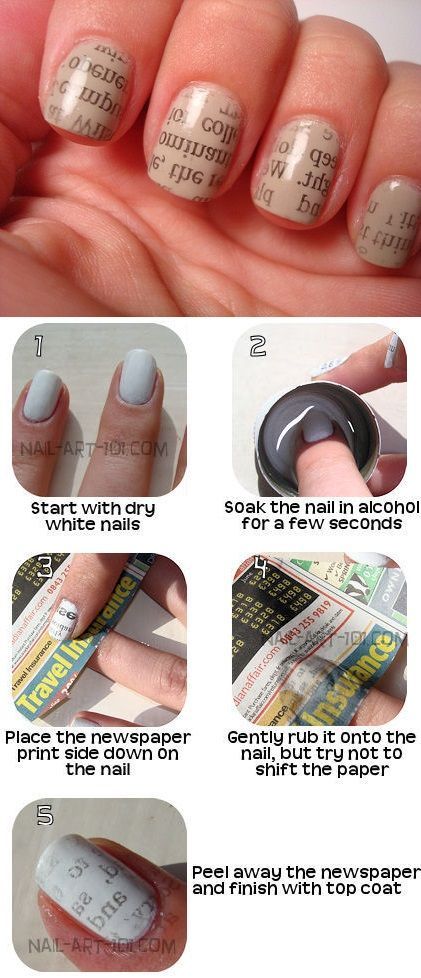 32. Nightmare before Christmas nails
Share your love for the Tim Burton classic with this nail art design. And yes, you can most definitely wear this even when it's not Halloween (or even Christmas)!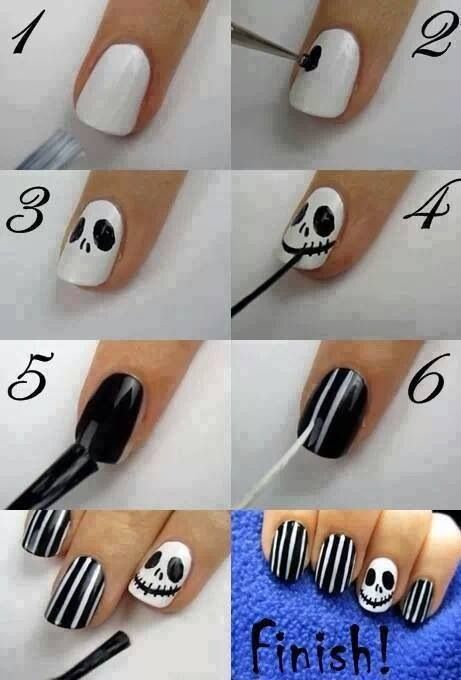 33. Simple and adorable cloud nails
These simple nails are both adorable and easy which makes it perfect for your everyday nail look!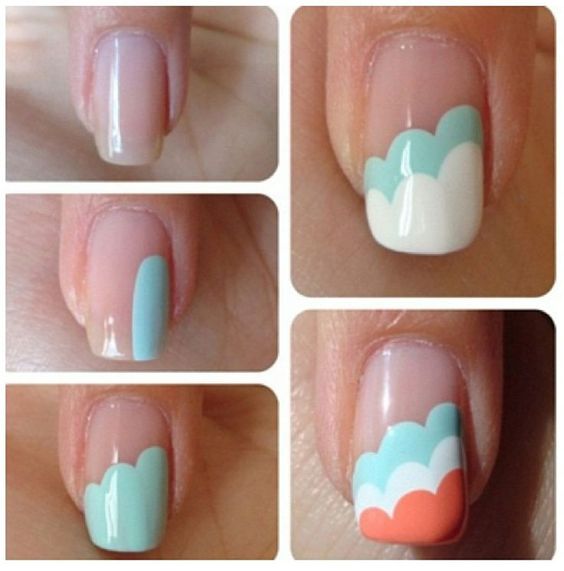 34. White and pink oriental lace nails
Recreate an oriental lace design on your nails with this easy step by step tutorial. You only need two colors and a few minutes of doing the work.

35. Galaxy nails
Galaxy nail art designs are out of this world!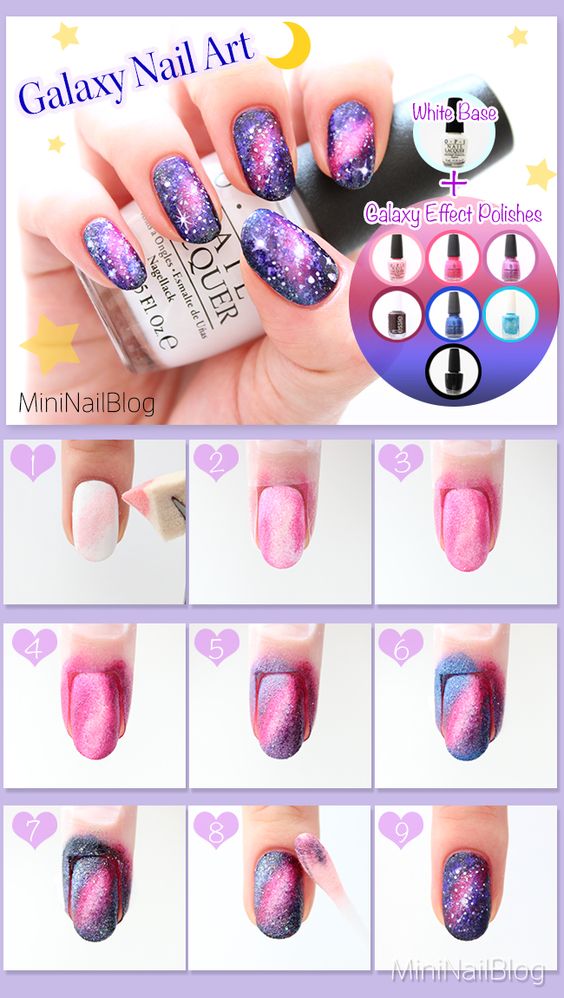 36. Simple black and gold dots
As they say, simplicity is beauty and this is the epitome of that saying. Just plain elegant and perfect for formal parties.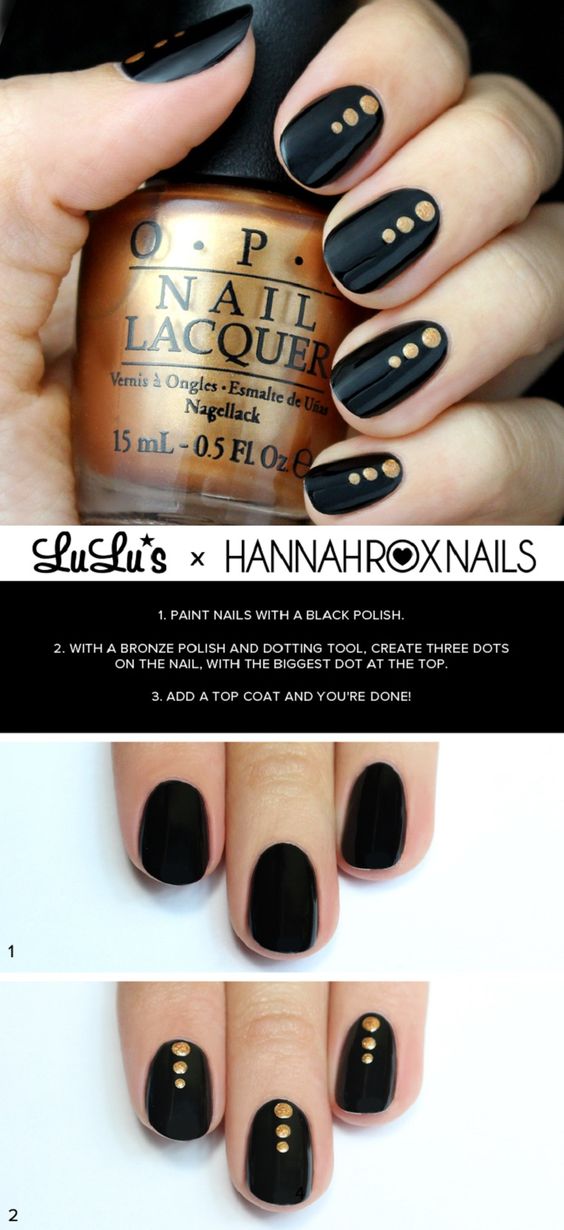 37. Monarch butterfly nail art
Think this is a hard design? Think again! You can do this with a little practice. Just make sure you have the time to make this as carefully as you would with an art piece.

38. Watermelon nail art
Practically the summer nail art that will never go out of style!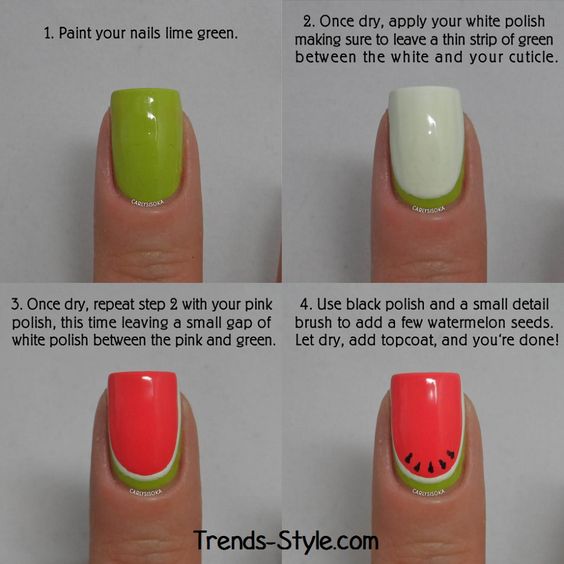 39. Converse shoes nails
For the chic who loves her Converse pairs, here's a stylish and creative nail art design to express your style!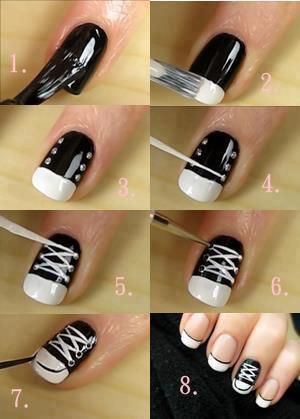 40. Rockstar explosion
Make full use of nail tape to create this rockstar explosion. Be sure the coat is dry before you use the tape.

41. Spider web nail art
It can be spooky or it can be cool. This spider web design is perfect for anytime you want to feel like doing some simple and yet creative design. It may even be better with glow-in-the-dark nail polish!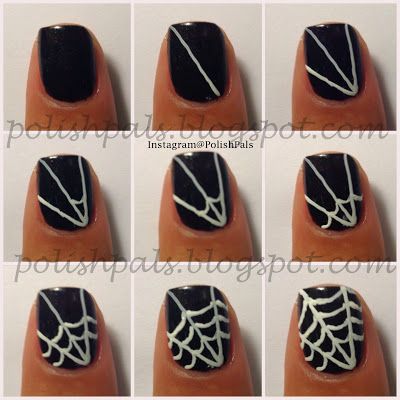 42. Pizza nails
Express your love for pizza with this cool (and yummy) looking nail art. It's likely the best nail art to exist for team #pizzaislife.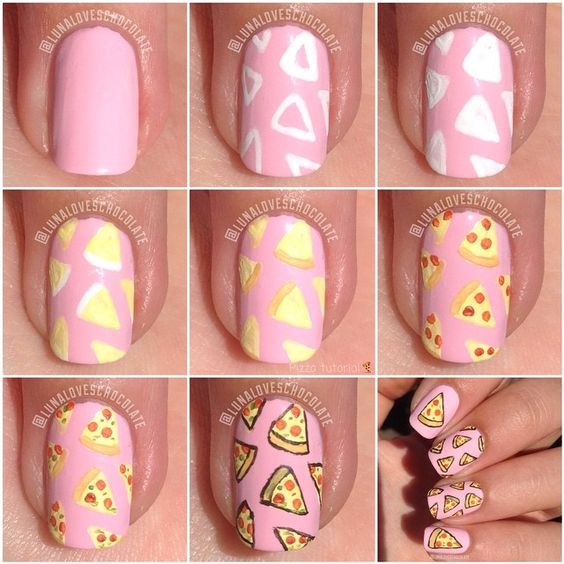 43. Eiffel tower nail design
Wanderlusts unite! This beautiful piece of nail art design is exactly what every traveler wants to have on their nails especially after visiting the City of Love.
44. Colorful square boxes
Nail tape are one of the essentials when it comes to nail art. With this, it's easier to create designs and styles even for beginners.

45. corner flower nail art
There are moments when we feel like simplicity is the key. This corner flower design is perfect for those particular days.

46. Pink and black bow manicure
This easy cute and sassy manicure is perfect when you're feeling a lot more girly than usual.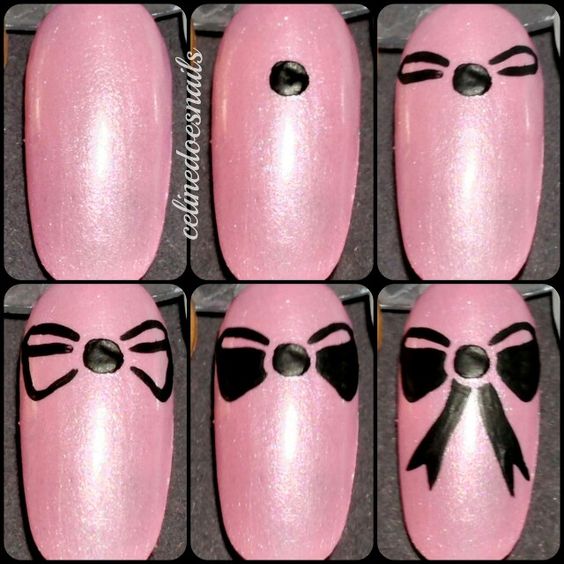 47. Ombre nails
Ombre is not just for hairstyles. It can also be done on the nails with the help of a sponge. Keep on dabbing the sponge onto your nails so the colors will transfer. But try no to dab it into different directions so the colors will not mess up.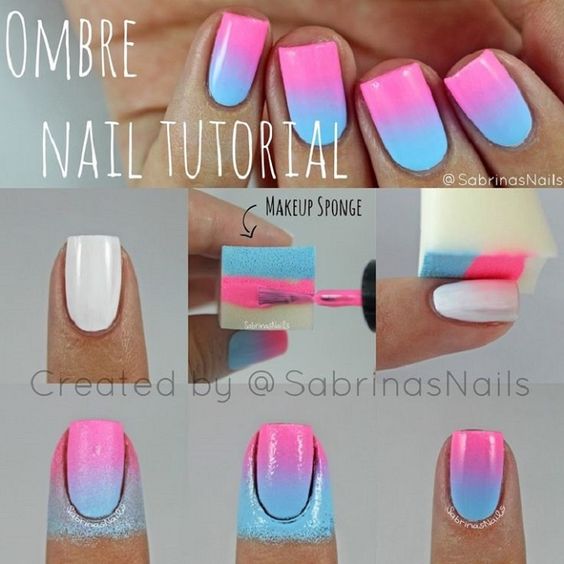 48. Black and red plaid nails
Plaid could be for fabrics. But plaid could also be for nails! Check out this awesome plaid nail look in a step-by-step tutorial.

49. Totoro nail art
Three different designs, one great movie! If you loved Studio Ghibli and Hayao Miyazaki's classic "My Neighbor Totoro", this nail art will help you express that! This may need skills in drawing but hey, practice makes perfect!

50. Tie dye nail art
You don't need to tie anything and soak your nails in dye for a long time. You just need a thinner brush and a few colors and voila! Wow, You have a tie-dyed nail art design!

51. Turquoise stone nails
Turn your nails into a precious stone by recreating this look. It definitely looks real and stunning. The step-by-step tutorial will help you achieve this design.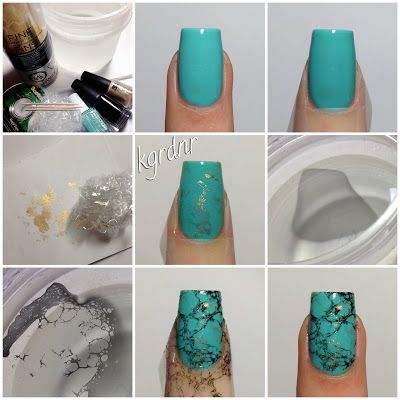 52. Minions overload
Here's how you can create your own Minion naisl from the popular animated film "Despicable Me."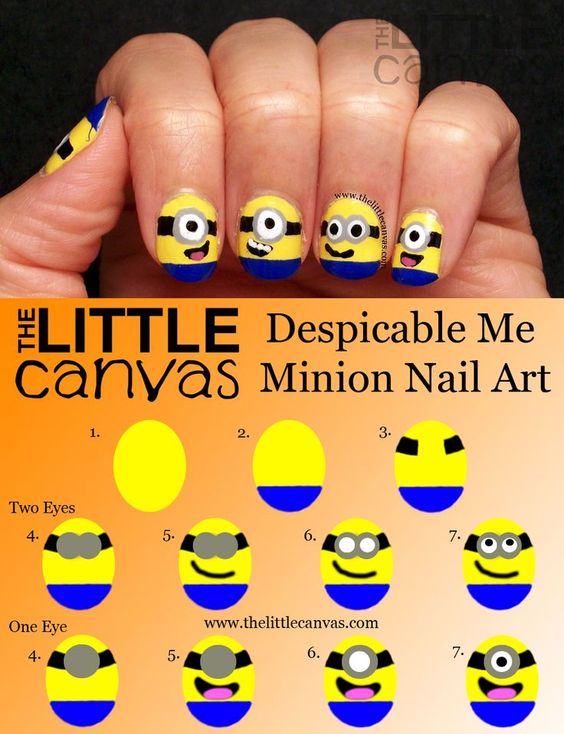 53. Dream-catcher nail art
Chase bad dreams away by hanging dream-catchers above your bed. Chase bad nail days, by making this dream-catcher nail design!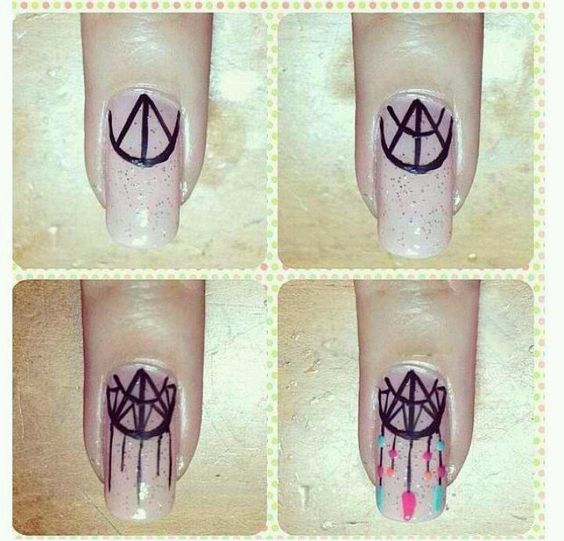 54. Marbled design for nail
This easy trick will instantly help you get a nail art look that you can wear for any special occasion. It's easy and every direction of your "pull", gets you a new design.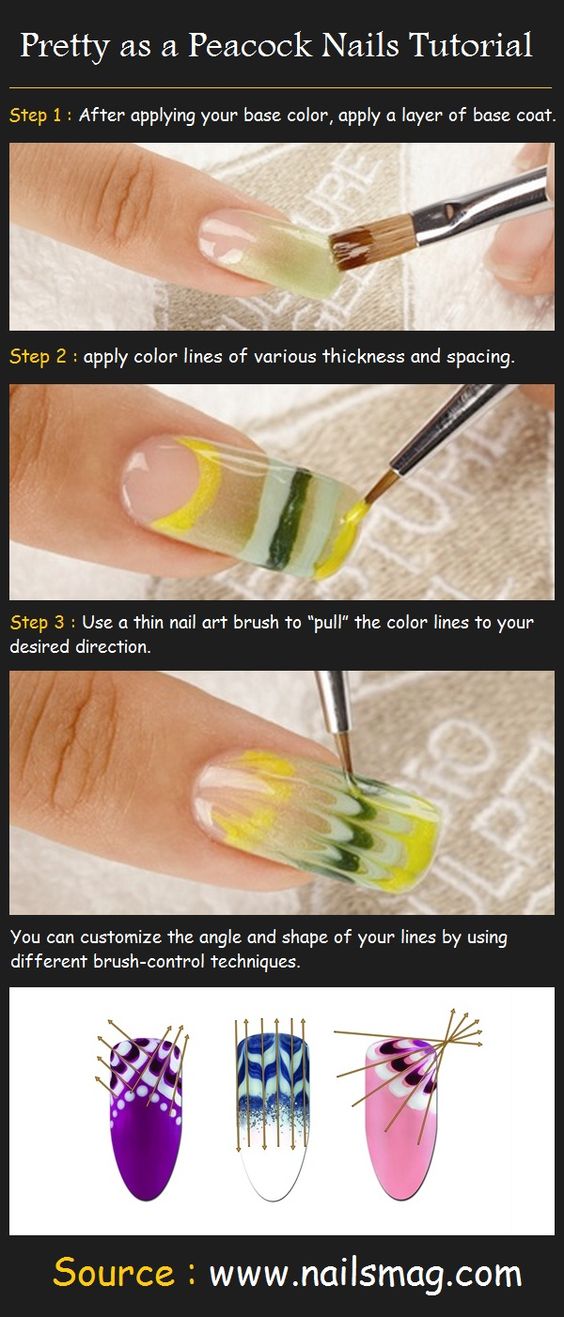 55. Gradient chevron nails
Do the usual trick for chevron patterns right after you have your base. Then with four different colors that result in a gradient effect, start painting the spaces from dark to lightest (top to bottom).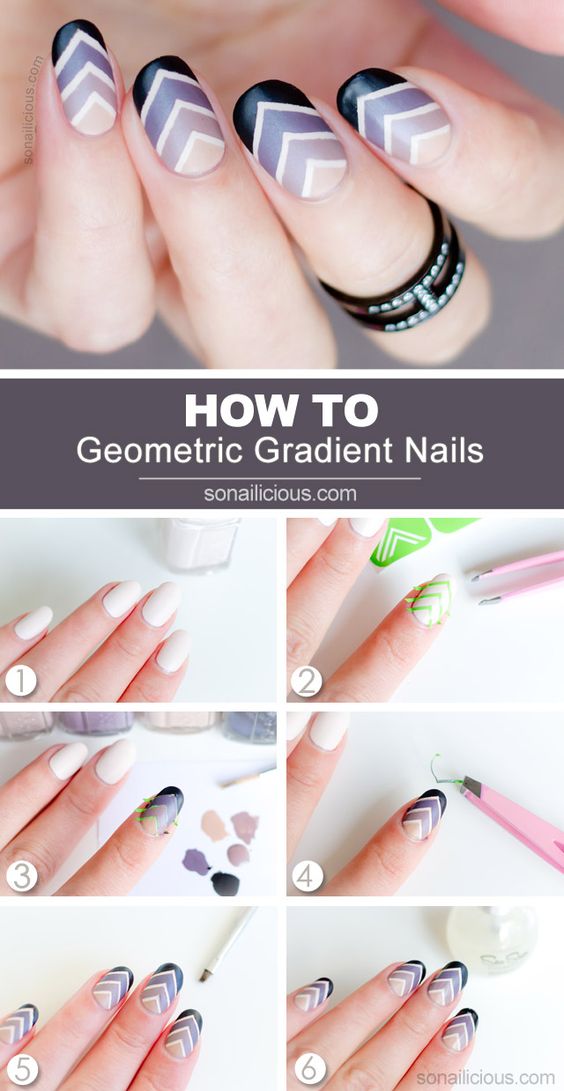 56. Sparkly ombre nails
Here's another way of achieving an ombre style for your nails. You can add glittery nail polish to your usual one with this trick.

57. Ombre heart for your nails
Thinking of how you can achieve an ombre nail art in a certain shape? Just use your nail tape and everything will fall into place!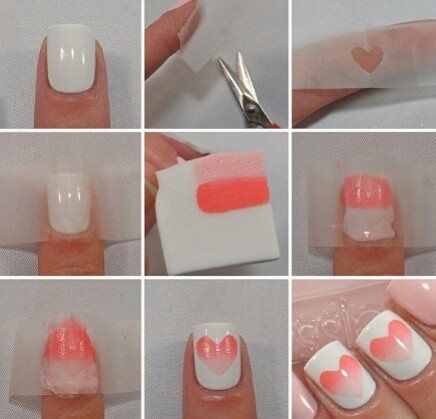 58. Palm tree nail design
Here's a design for beach lovers or perhaps a nail design you can save for the next summer.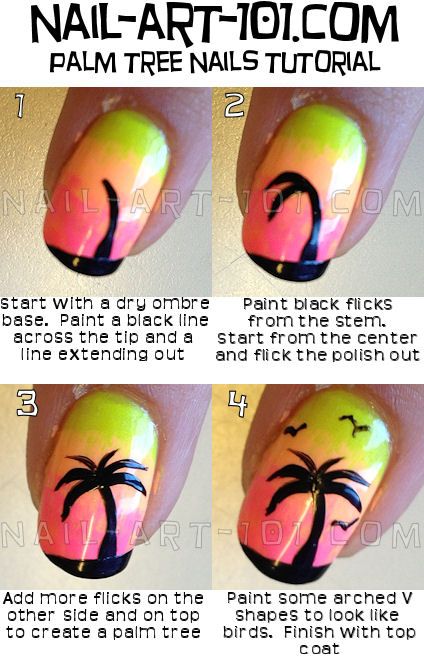 59. Galaxy on your nails
If you think the earlier Galaxy nails is quite hard, here's another variation to try and get those stunning nails.

60. Owl nail art
Want to achieve these cute and adorable owl nails? The step-by-step procedure is shown.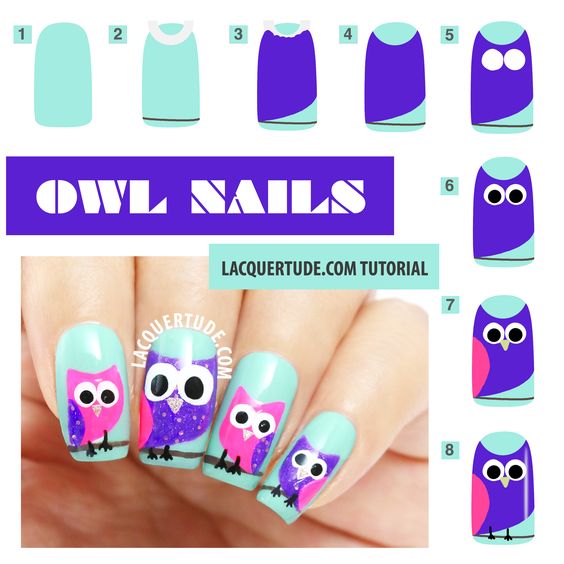 61. Flowers nail art design
Here's how you can make those beautiful roses. It's like painting with little tools.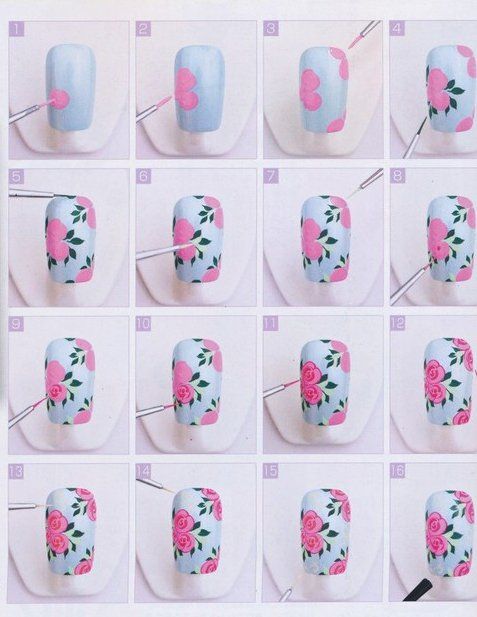 62. Elephant nail design
An adorable and cute nail design for your casual days!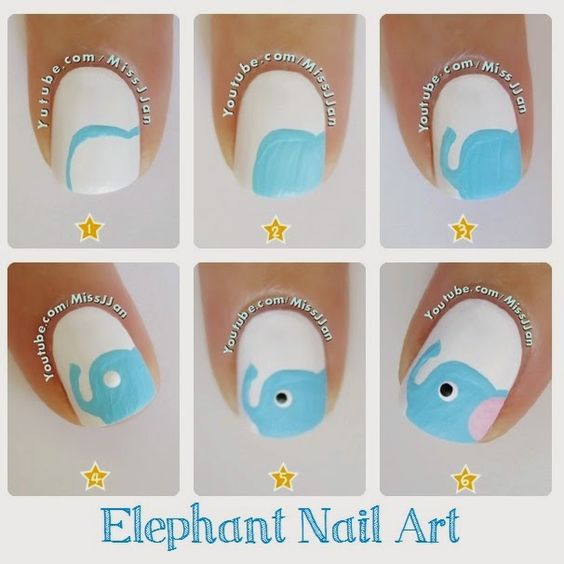 63. Simple matte nail design
You don't always need an intricate design for your nails. Sometimes, the simple way is the best way.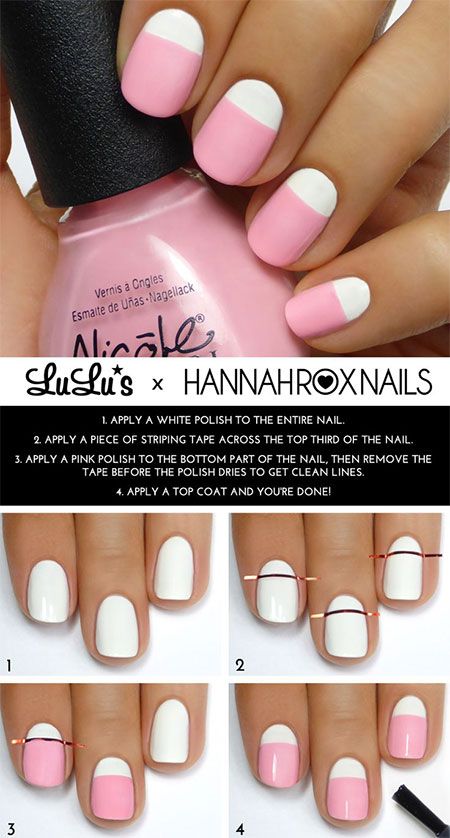 64. Blue snowflakes nails
After getting that ombre style, you can add a few details if you want. For example, you can create this lovely snowflake design.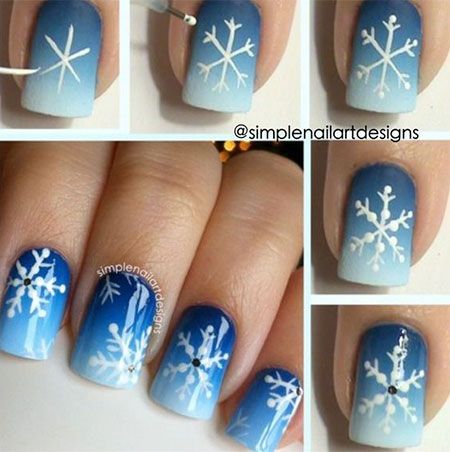 65. Dripping paint design
It's quite the definition of artsy even though it's simple and easy!

66. Grey and red plaid nails
Plaid nails are awesome.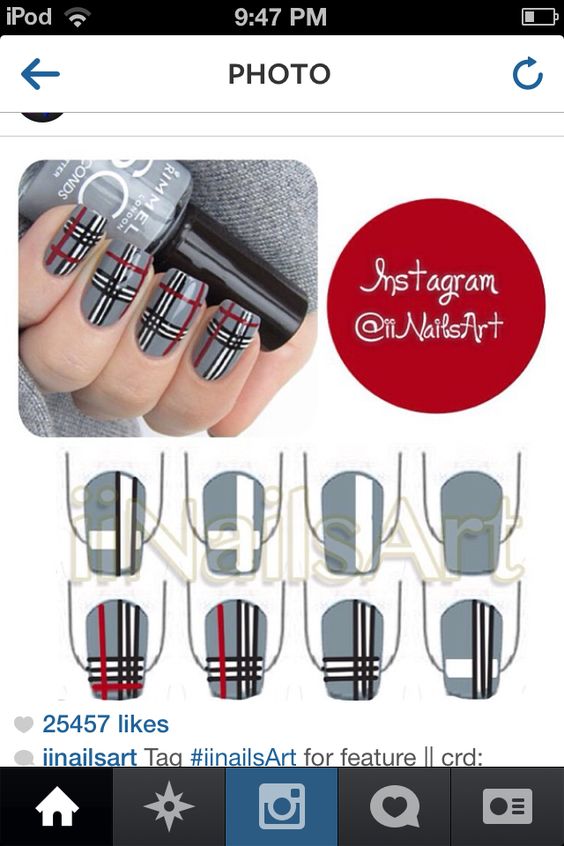 67. Cloudy skies
A cool design that you can create for your everyday look. It goes well with casual jeans and shirt days to adorable dresses and skirts!

68. Stunning floral lace
Here's a design that you can do if you want to feel challenged for a while. Nonetheless, it's totally relaxing to undertake!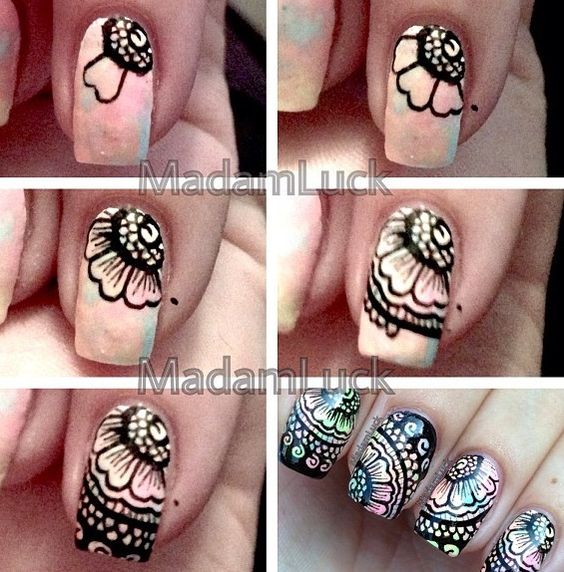 69. British flag design
Even if you're not from Britain, you can still create this design with ease!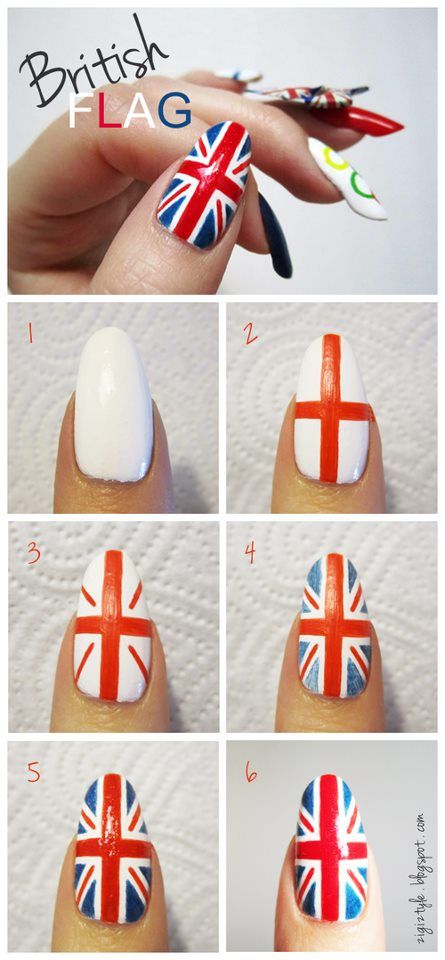 70. Nautical nail art
Got someone close to you who is a seafarer? Give them a little surprise by doing this nail art as tribute to their hard work.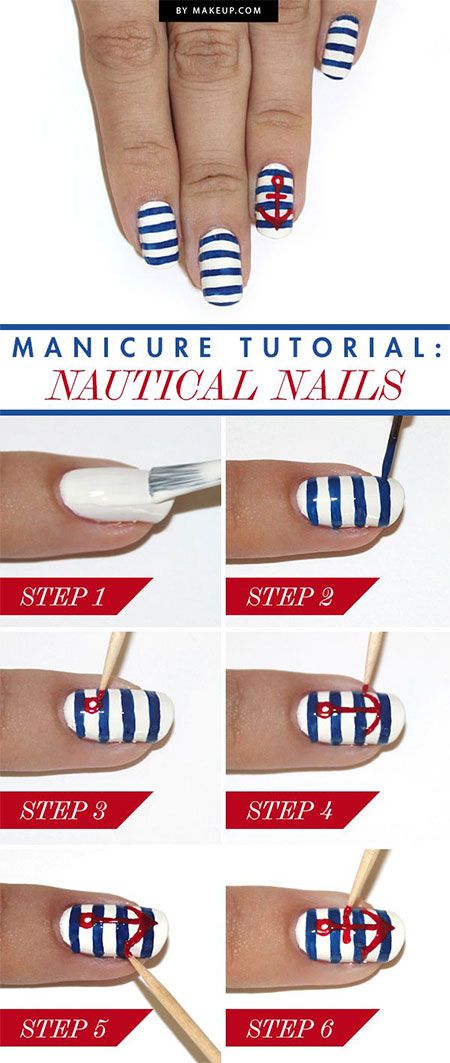 71. Black and red gothic ombre
Vamp up your nails with this great color combination!

72. Woven nail art
It's rather cool for the eyes and you don't need nail tape for this design.

73. Pink GLAMOUR
If you're feeling rather bold and sassy, this is the perfect nail look to recreate.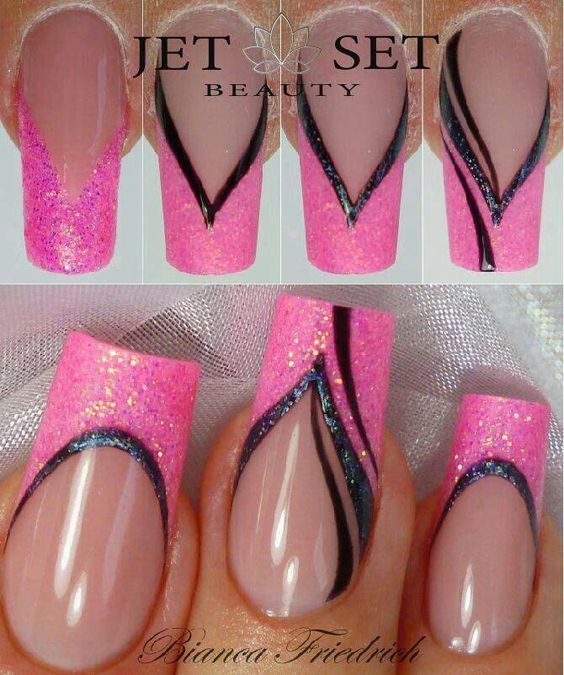 74. Three color marbled look
Here's the most simple needle-drag technique and how it looks like.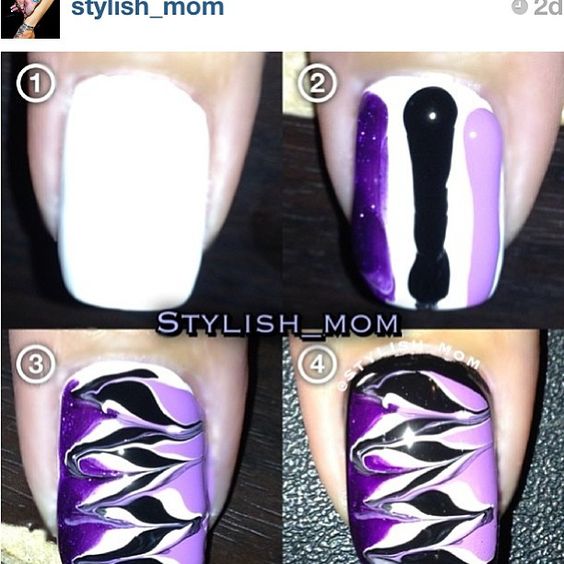 75. Geometric nail design
Here's how to create a geometric design that is cool for the eyes.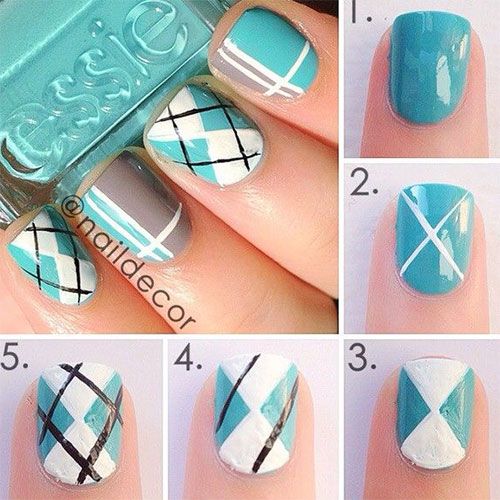 76. Bow tie nails
Create this simple and easy design with this helpful tutorial!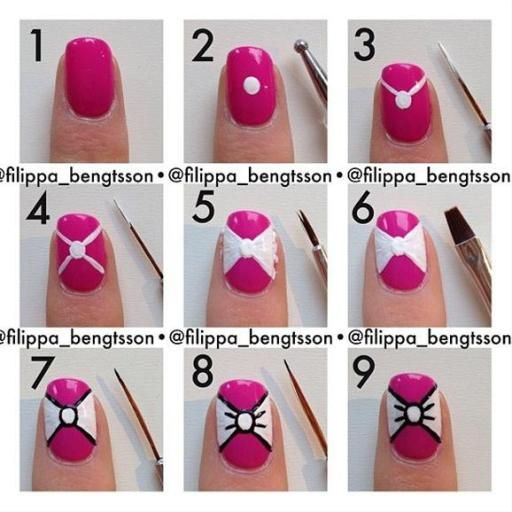 77. Flamingo nail art
Looking for a simple but unique nail art design? This is one of the best choices you have.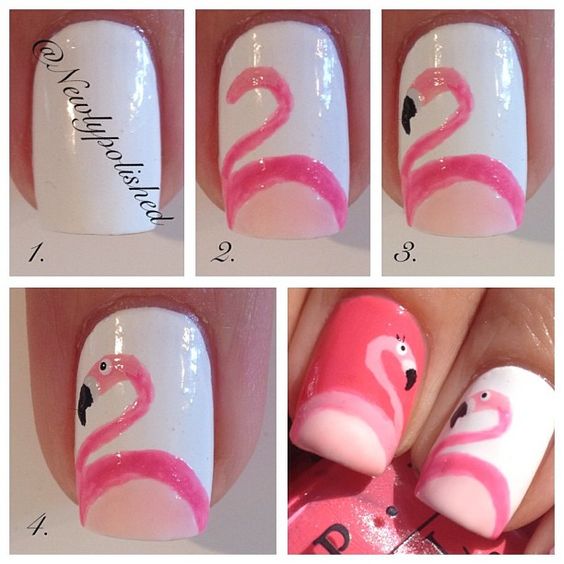 78. Easy floral design
This black and white floral design is easy which makes it a great nail art design you can do at home.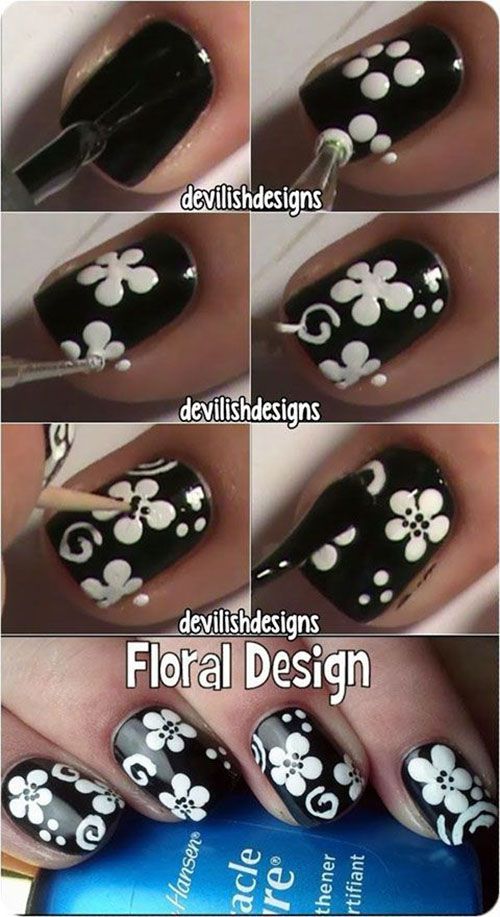 79. Panda french tips
A very different kind of French tip. But definitely the most adorable one out there.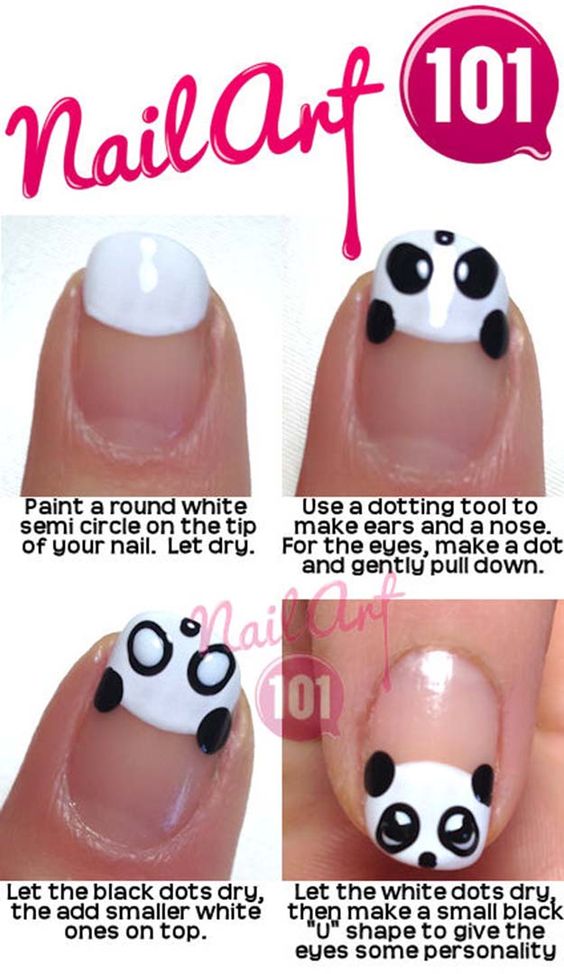 80. Cat lover nail art
Cats are adorable. But this nail art is even more so lovable you'd want to have it forever!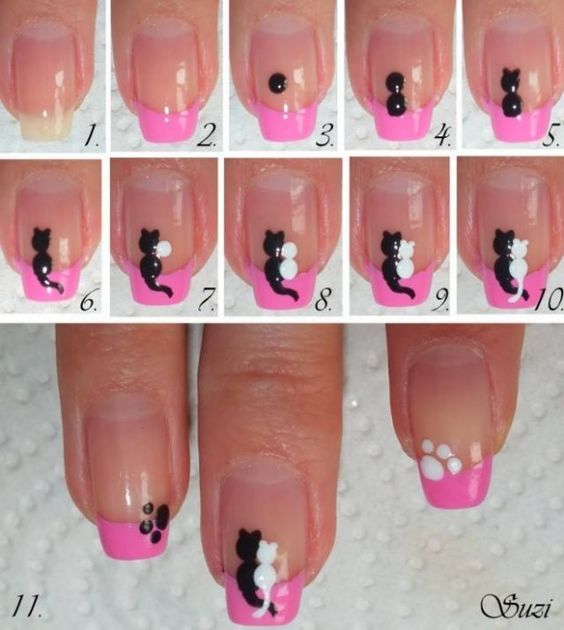 81. Cool floral design
Bring out your nail art skills by recreating this beautiful floral design.

82. Simple panda design
Create this panda design on one of your nails as an accent to the whole manicure look. It's cute and very easy to do as well.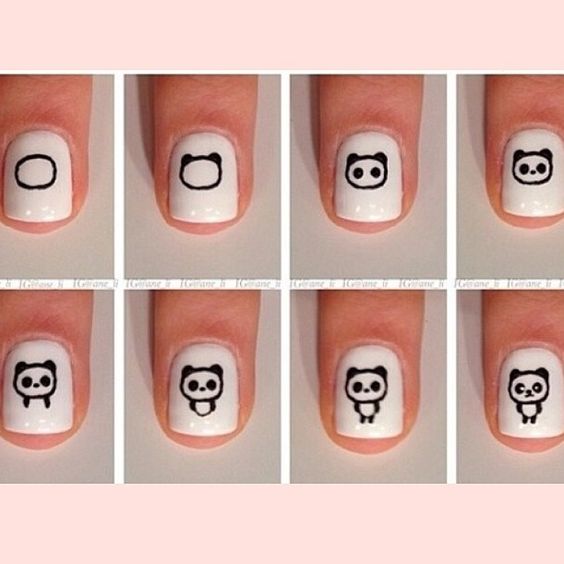 83. Colorful geometric design
Geometric designs could either be cool or funky. If you decided to go with the latter, add neon colors to make it pop a little more.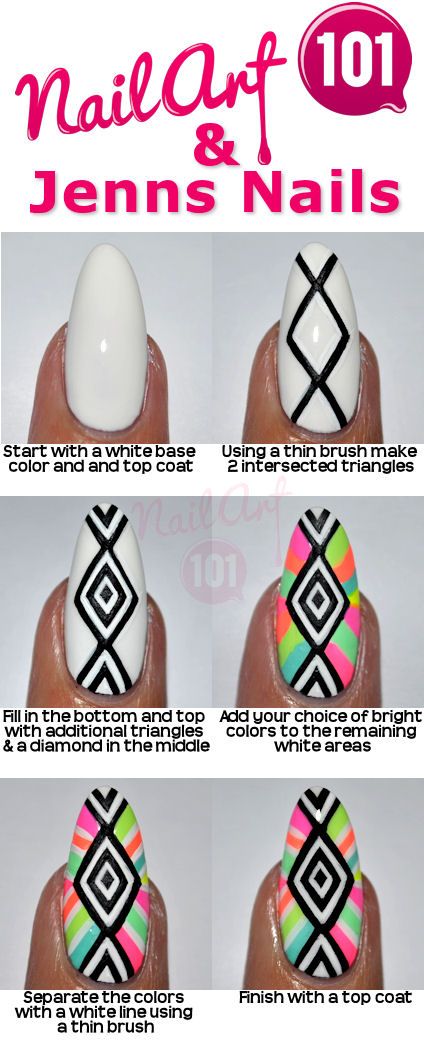 84. Glitter nails
You might have seen glitter nails more often now. This time, you can do this on your own with this trick. Just finish everything by adding clear nail polish.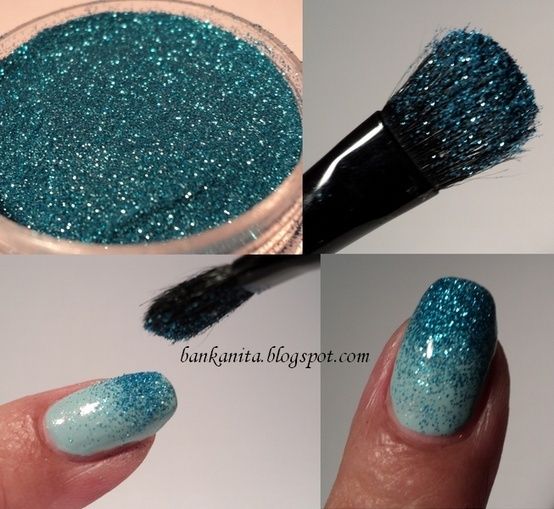 85. Sophisticated pink nails
Got a romantic date night? This nail design is basically the best romantic and sophisticated looking nails you'll ever have. The pink metallic gave the whole design an edgier side.

86. Precious gems
Here's how you can turn your nails into fun precious gems. Enjoy the precious look!

87. Christmas reindeer design
Thinking what nails you'd be doing for the holiday season? This simple reindeer design should be on your list.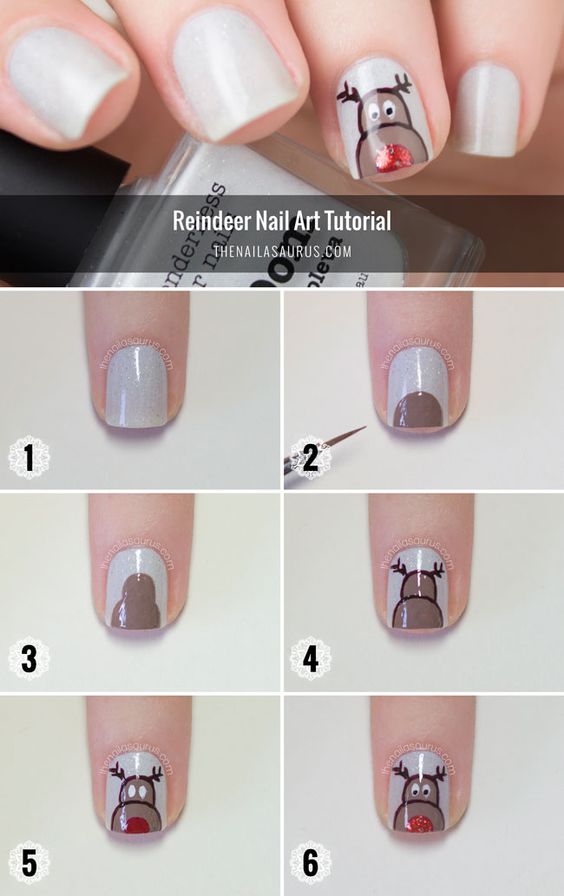 88. Plum glitter glam
Party nights call for glamorous glitter nails and here's one that's absolutely stunning!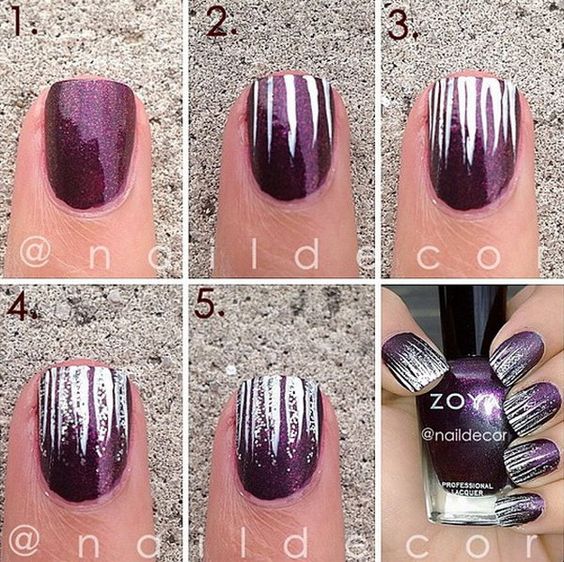 89. Lace french tips
French tips have evolved into something much edgier and more creative. Here's a French tip design you can do on your own.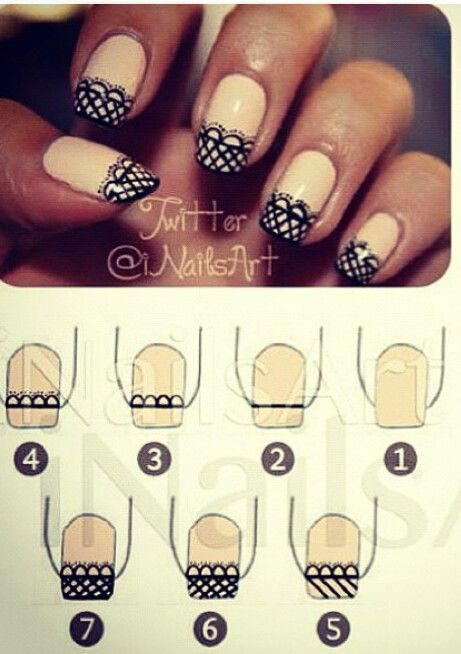 90. Colorful dream-catcher
Another dream-catcher nail art design that will keep the bad dreams and bad nails away.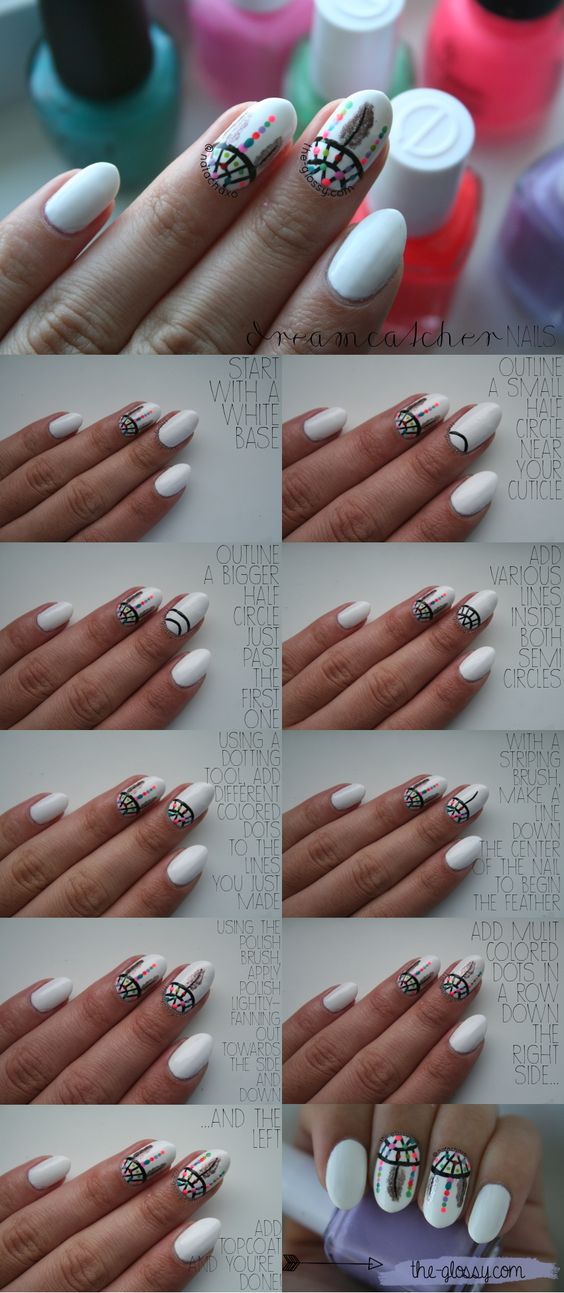 91. Ladybugs nail art
Learn to do another classic nail art design.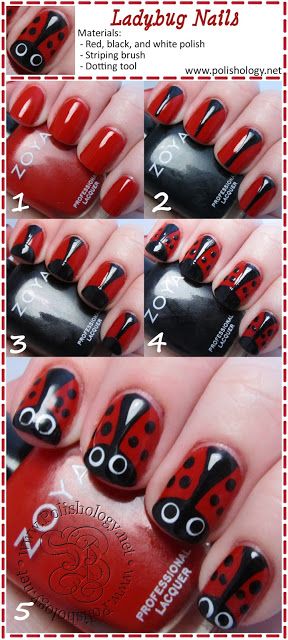 92. Leopard print nails
Animal prints don't just exist on clothes or shoes. These can also exist on your nails.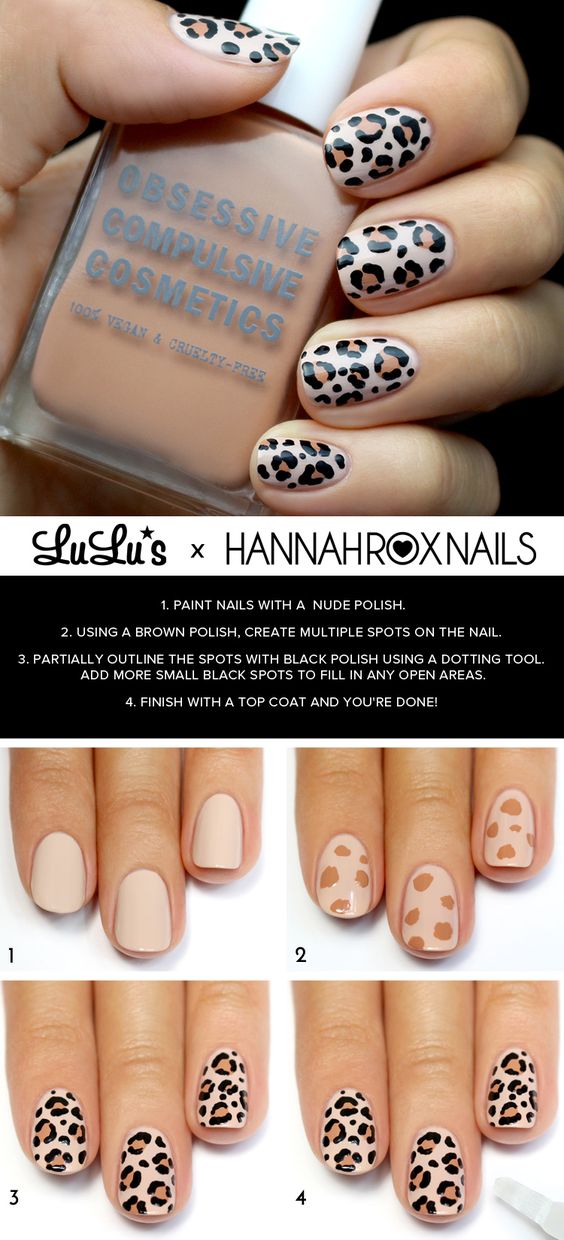 93. Blue roses nail art design
These beautiful roses may look like they were printed and plastered on nails.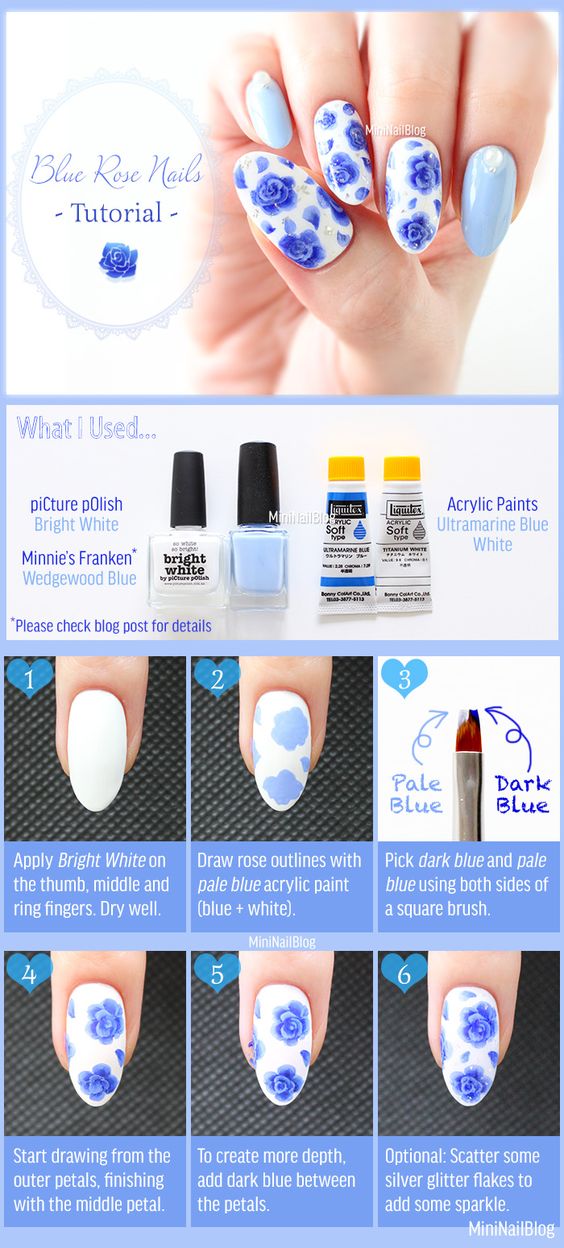 94. White marbled nails
White nail polishes are rather boring for a lot of people. Add some sophistication into the equation with marbling.

95. Cupcake nails
Turn your nails into beautiful and yummy-looking cupcakes! Too bad you can't really eat them.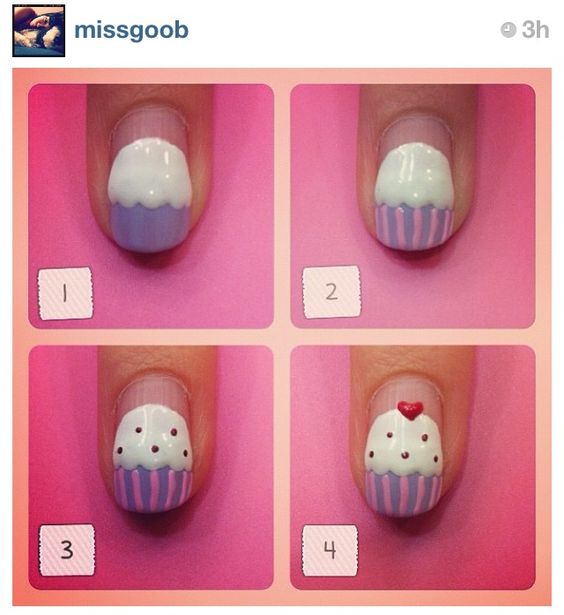 96. Fishtail braided nail art
Fishtail is not just for the hair anymore. Now, it can also be done on your nails to make it look much more stunningly creative.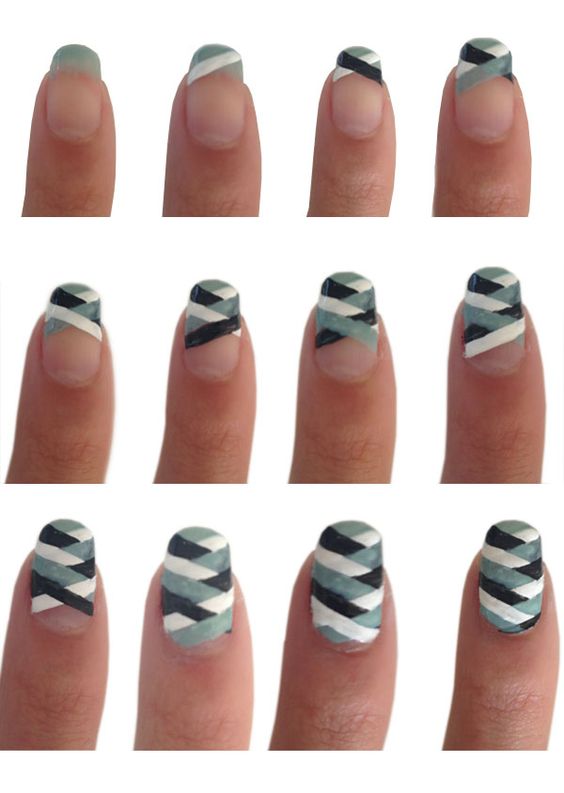 97. Burnt newspaper nail design
There's a newspaper print nail art and then there's this. It's basically similar but this time, create a burned effect for a more vintage feel.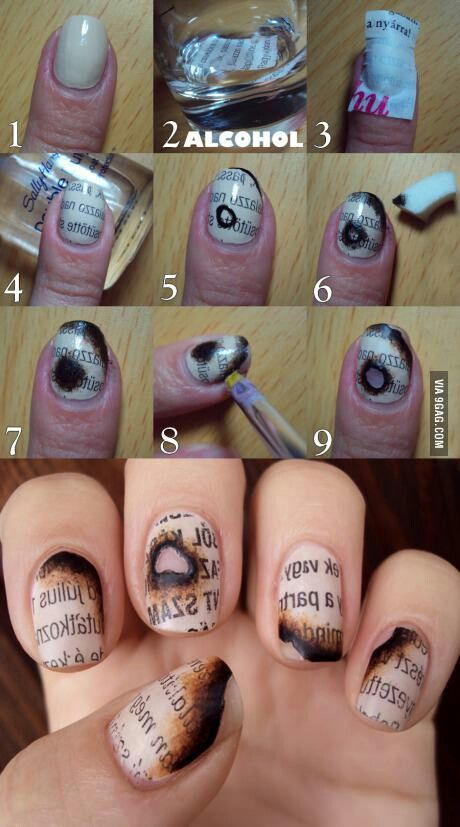 98. Crayon nail art
This nail art look may be on top of the list for the most creative and fun looking design of all time!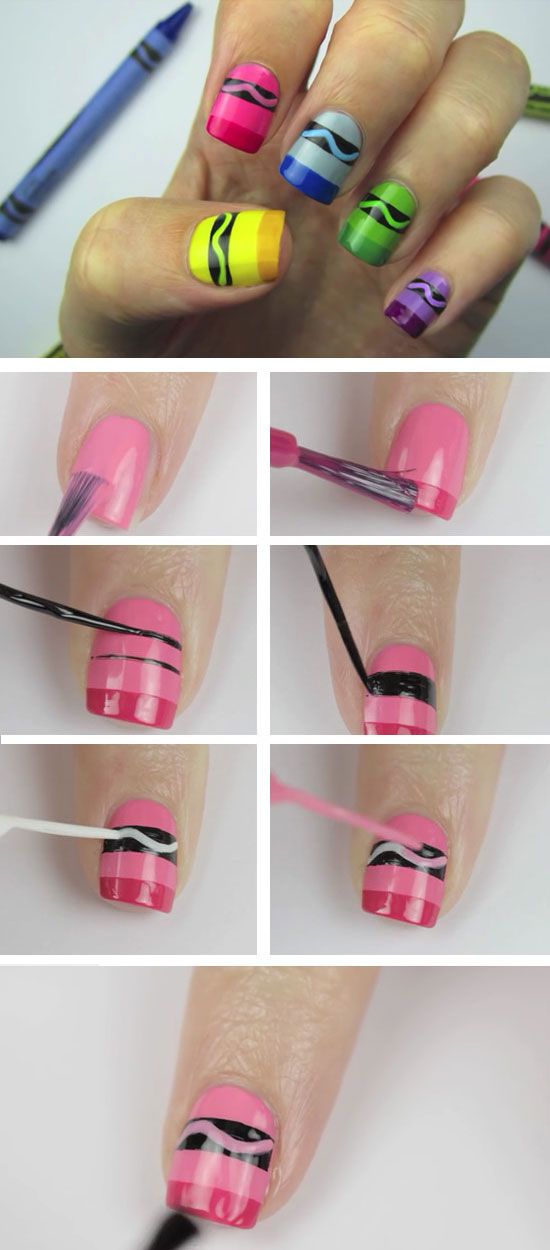 99. Cartoon cow nail art
Sometimes, you'll just feel like a little kid and turn your focus on your nails. And in these moments, the best results come out.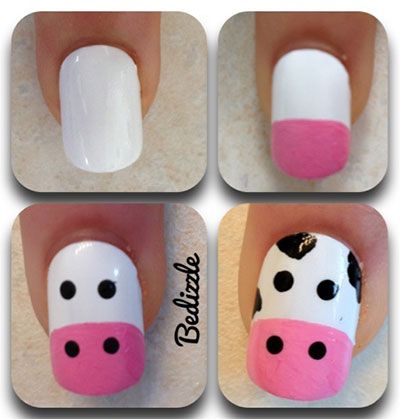 100. Nude quilted nails
Take your quilted nails to a whole new level by adding rhinestones on each point.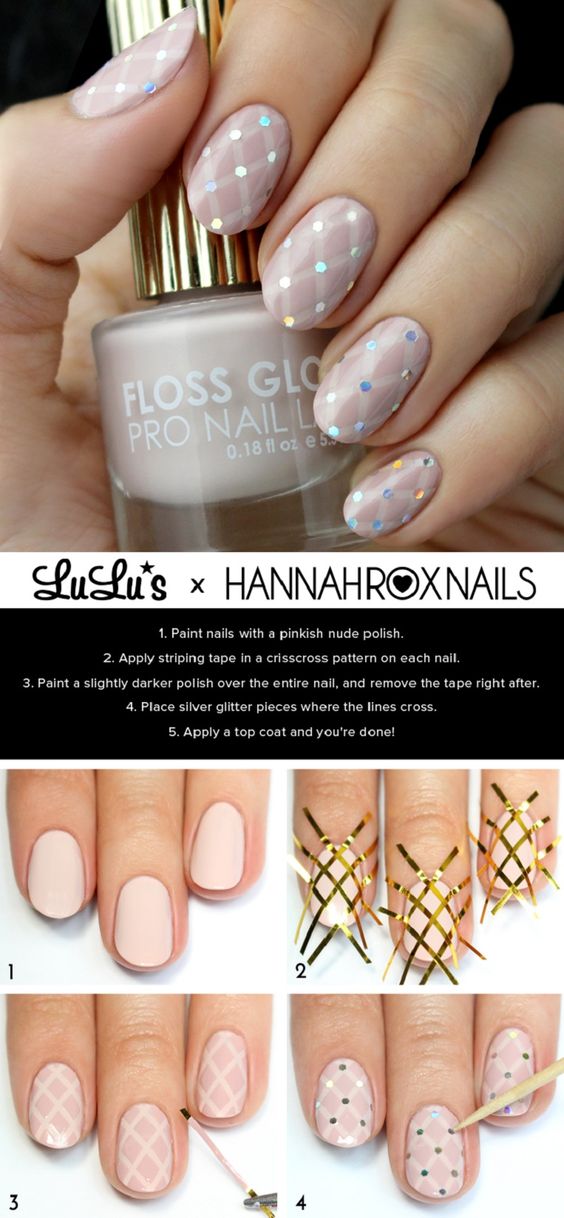 101. Interlocking polka dots
Polka dots are still in. But this new polka dot design is the next big thing!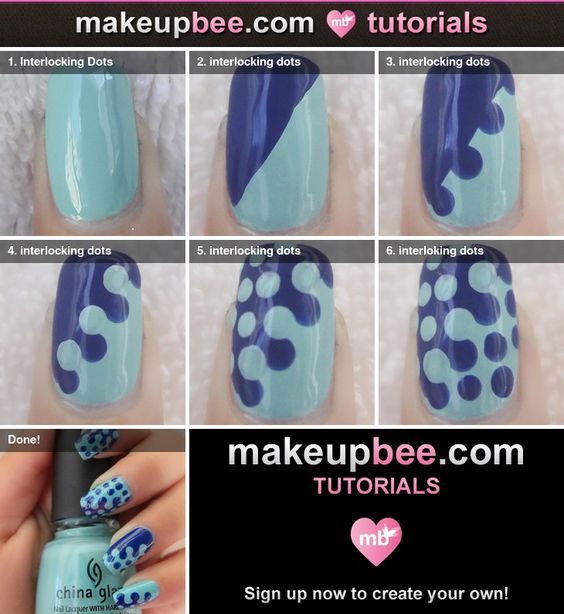 102. Cute bunny nails
Your nails could also turn into cute bunnies and here's how you can do that!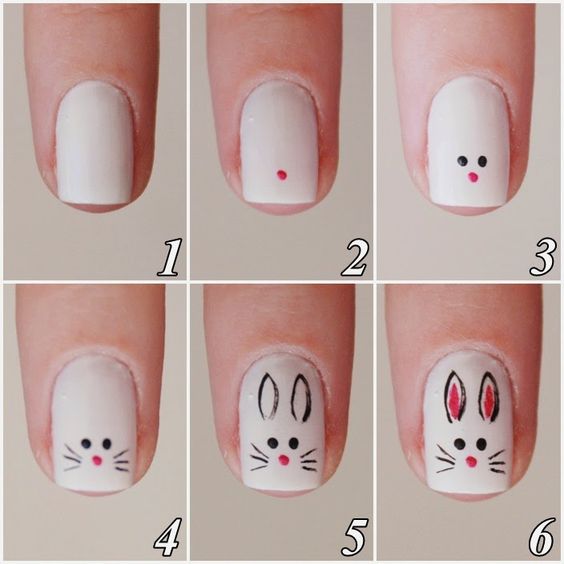 103. Nimbus nail art
Another unique and beautiful nail art design that you can always do at home.

104. Splatter nail art
Get a little more creative and fun by experimenting with different "splatters".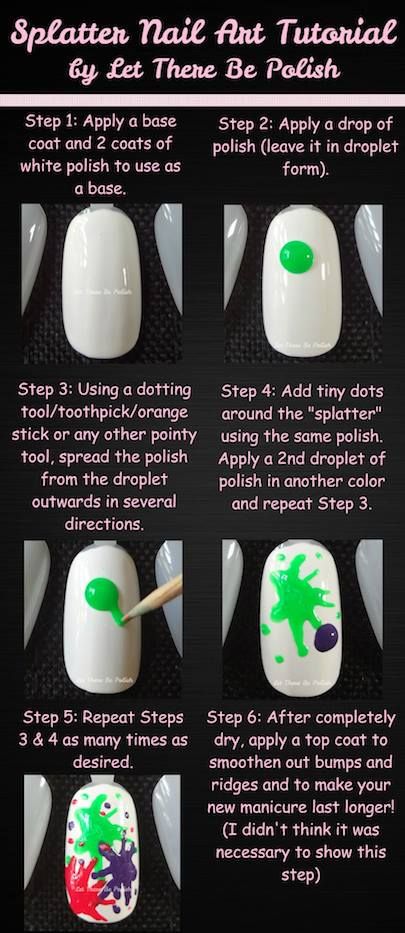 105. Black and white hyper realistic roses
This may call for really great skills at art. However, you can continue on practicing this nail art look and who knows? This may become quite a piece of cake.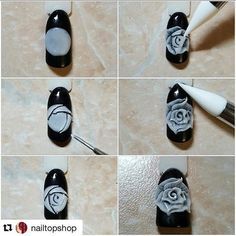 106. Corner black rose nails
You can also take baby steps and start with this stunning corner rose.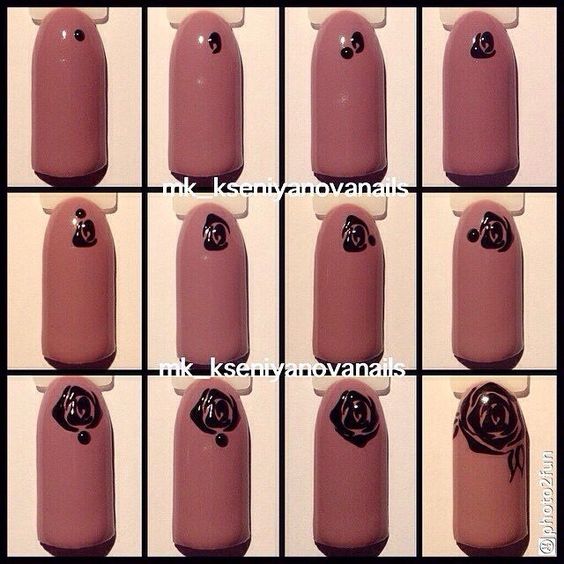 107. Hibiscus nails
This nice idea for your nails design may be quite a challenge but once it's done, it's something you don't want to take off.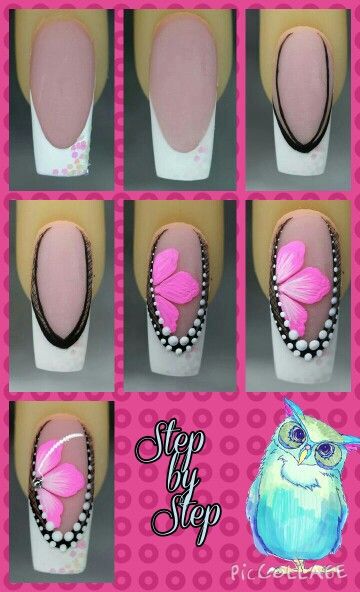 108. Nighttime city nail design
Your nails are your canvas and you can create pretty much anything you want; even a city at night.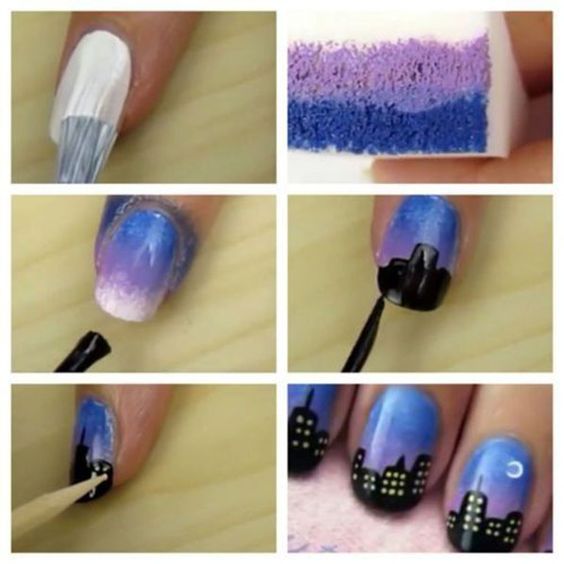 109. Gradient mermaid tail nails
We definitely feel your excitement over this nail design. And of course, you can instantly do this at home once you get all the needed items.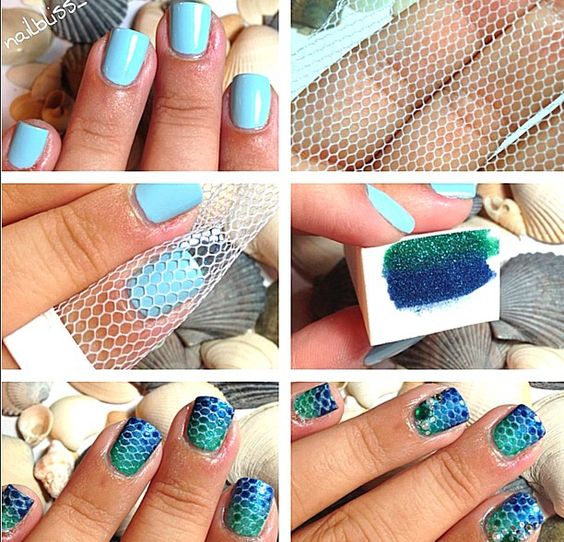 110. Nail stickers
Apart from nail polish and nail tape, there are also nail stickers that you can use. These are very easy to use and could create multiple nail art designs.

111. Lace nail design
This time around, use real lace to help you create the look you want. It's sophisticated and perfect for wedding days.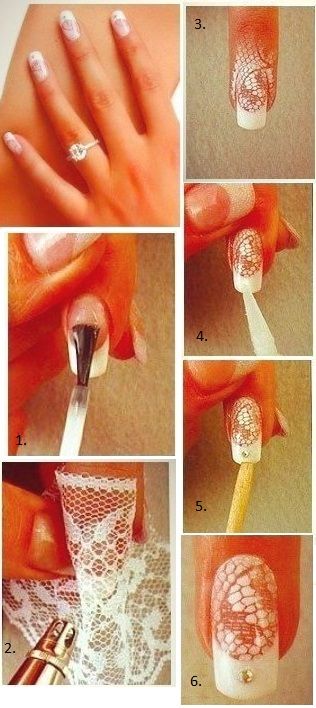 Choose your favorite nail art tutorial and replicate it today. We would love to see the results in the comment section below.