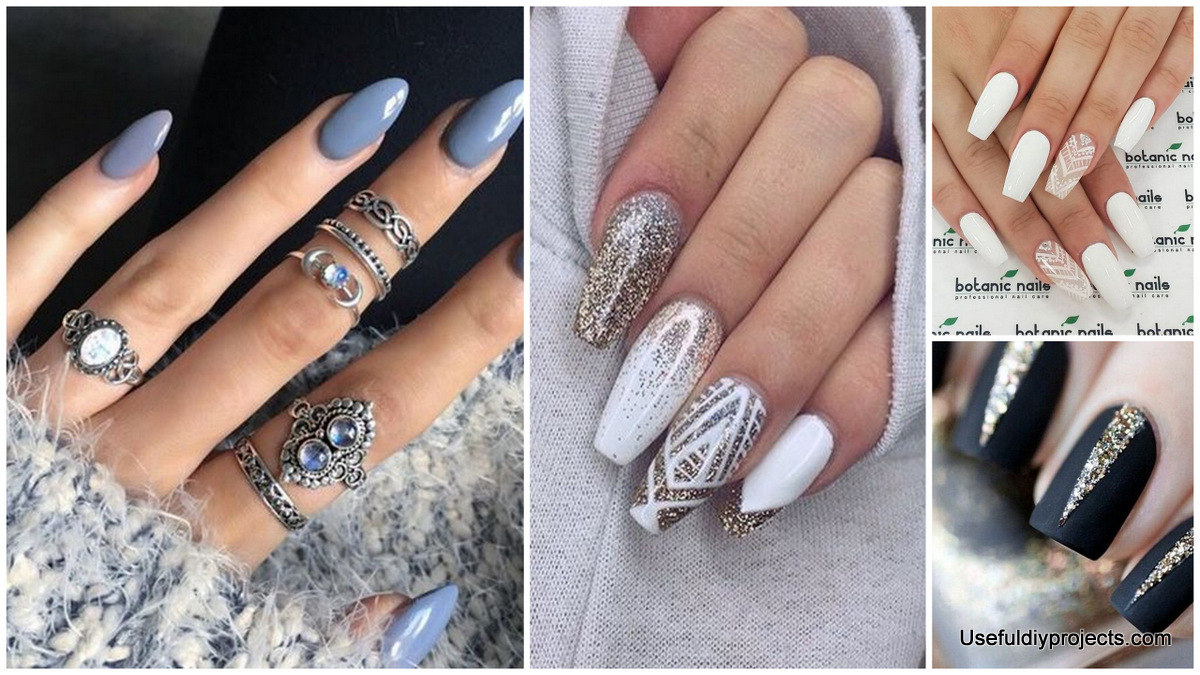 37 Acrylic Nail Art Designs You'll Want To Try For Upcoming Parties And Events
Acrylic nails have become quite popular nowadays, they can be done by a professional or taken care of at home. The benefit of getting your nails done by a professional lies in the amount of time spent in the actual process which is considerably less (as they are obviously pros and have done it countless times before) and the results are often more polished than any home made nail design. Nonetheless, when you have experience with nail art and acrylic nails yourself, you can buy an acrylic nail set, being careful with what you buy and making sure the products are safe for the nails. Creativity has a great part to play in the design process and more and more acrylic nail art designs are being created each day, cast a glance!
1. celebrate with glitter and white nails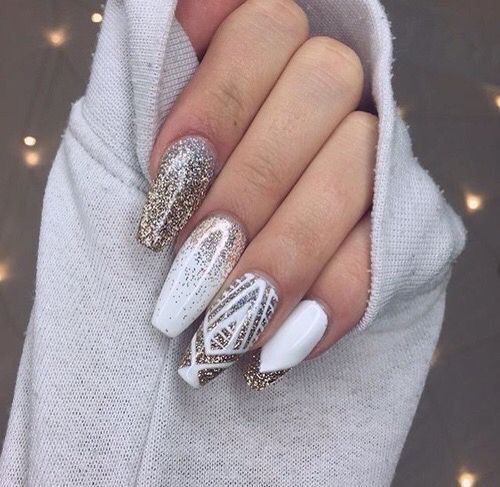 It's quite hard to achieve a coffin-shaped nail but you can do so now with the help of an acrylic nail kit. Then you can proceed on creating your own masterpiece.
2. nude acrylic nails with chevron pattern and glitter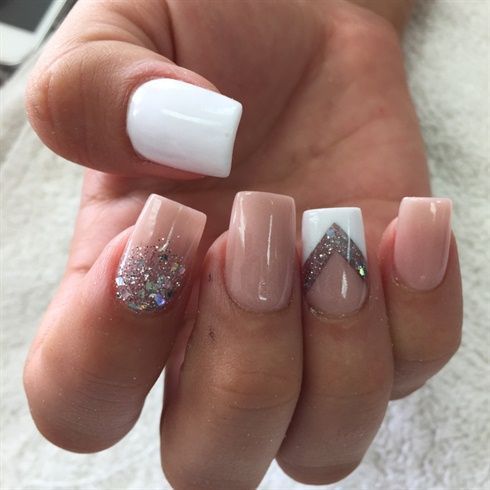 3. black and green nails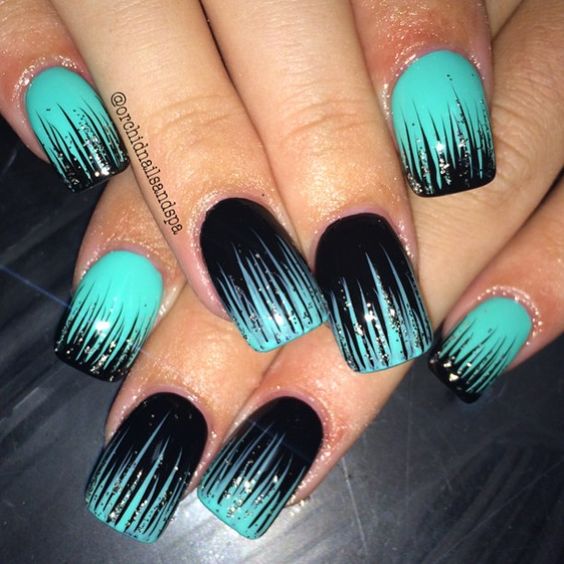 Turn your nails into party-worthy nails by applying acrylic and then doing the design you want. In this case, it's a black and green combination with hints of glitter.
4. purple acrylic nails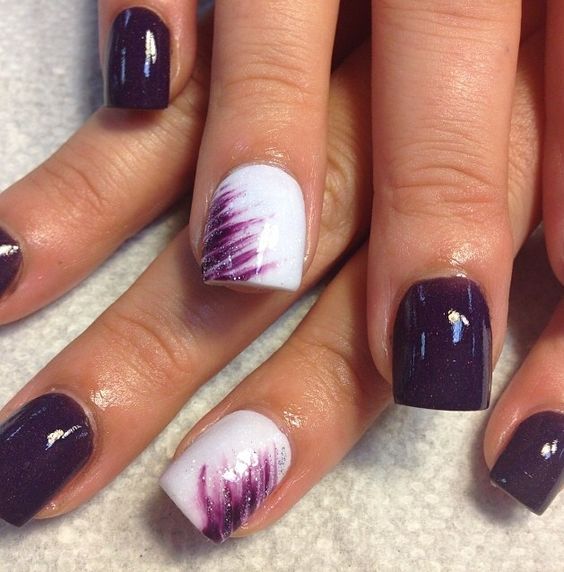 5. pink and gold with feather nail accent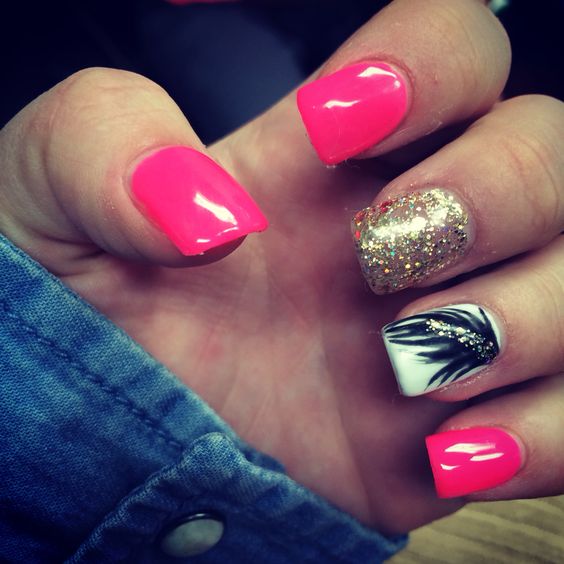 Get more creative with your style and try to incorporate different colors, looks and nail polishes.
6. matte red and gold glitter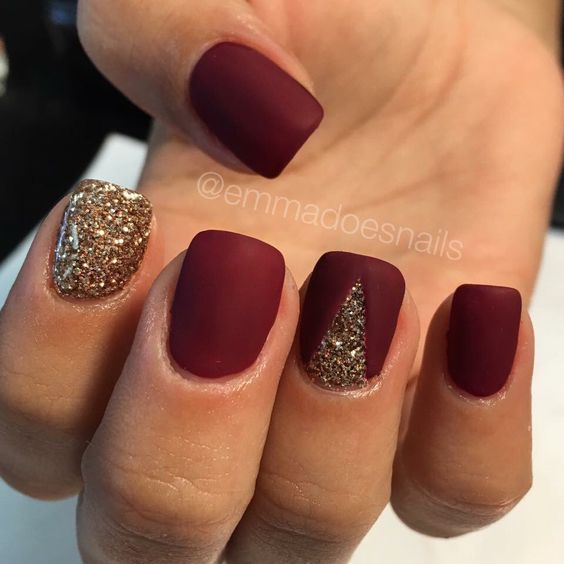 Go for an even more sophisticated look by combining gold glitter with a matter red nail polish.
7. matte white with gold french tips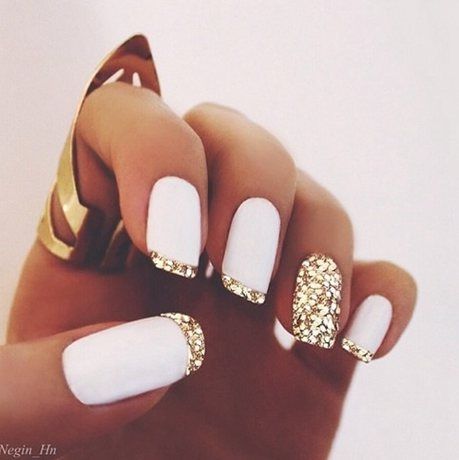 8. shades of blue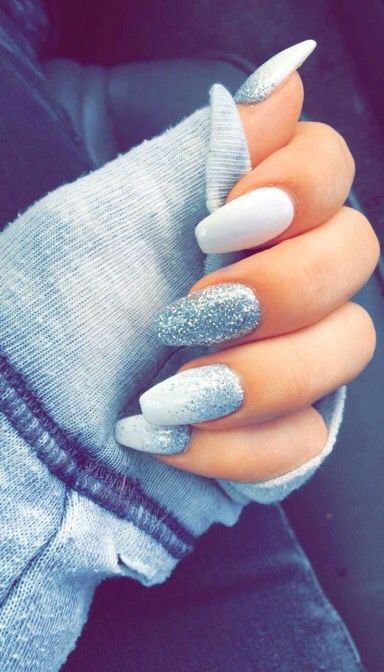 Acrylic nails can help you acquire the shape of nail you desire. In this case, you can easily do a coffin-shaped nail where you can create different nail art designs you wish. Even putting a simple nail polish and then adding glitter can make the design appear more sophisticated.
9. glammed up red, nude and gold nails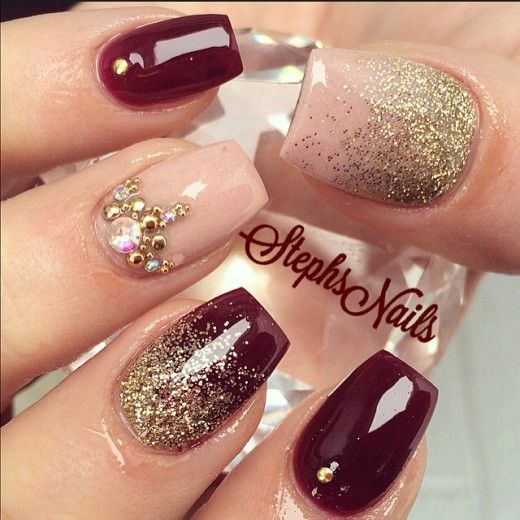 This is basically the best glammed up look you can get for your nails for an upcoming party. It's not something too overboard or too boring.
10. nudes and browns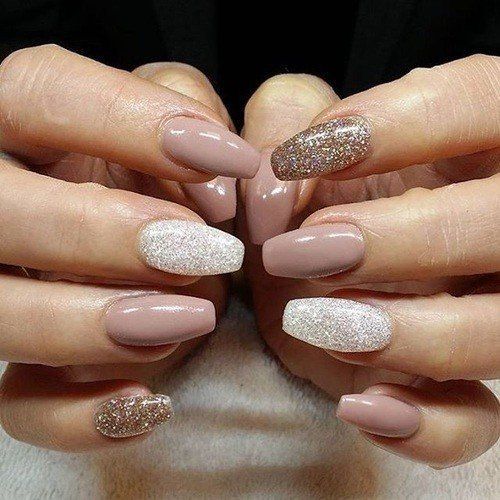 11. glitter and nude nails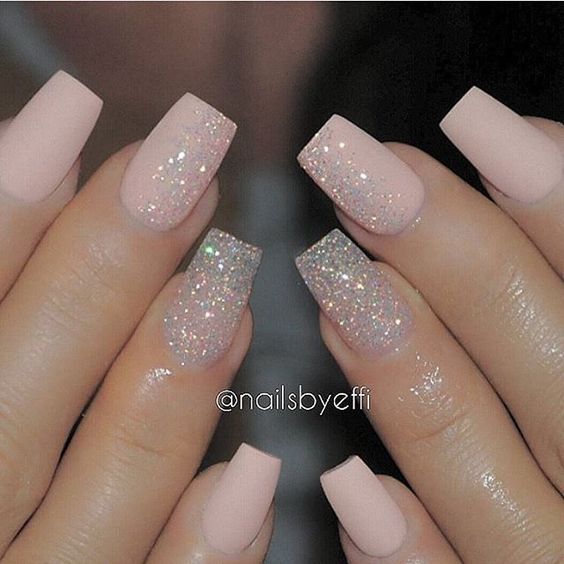 Take the sophistication to a whole new level and get this beautiful nude and glitter combination.
12. champagne color faded acrylic nails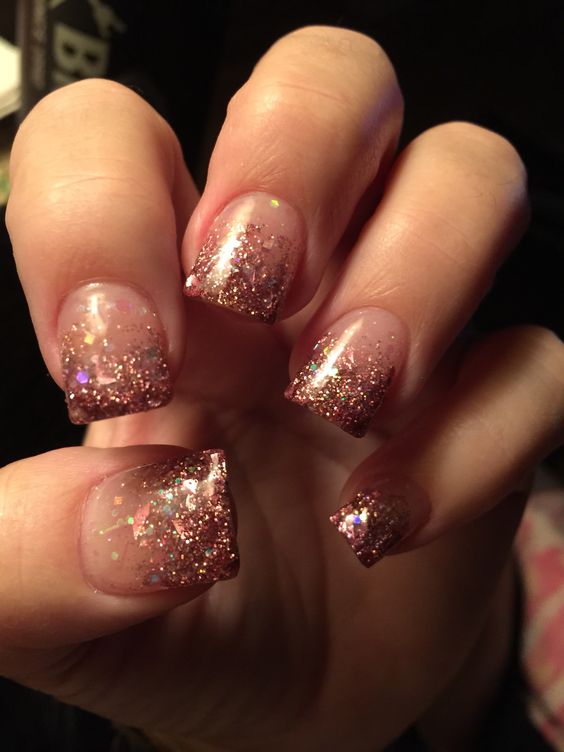 You can easily cover the fake nail tips by doing faded nail designs like this one or bigger French tips. It's all part of the creative process.
13. blue almond nails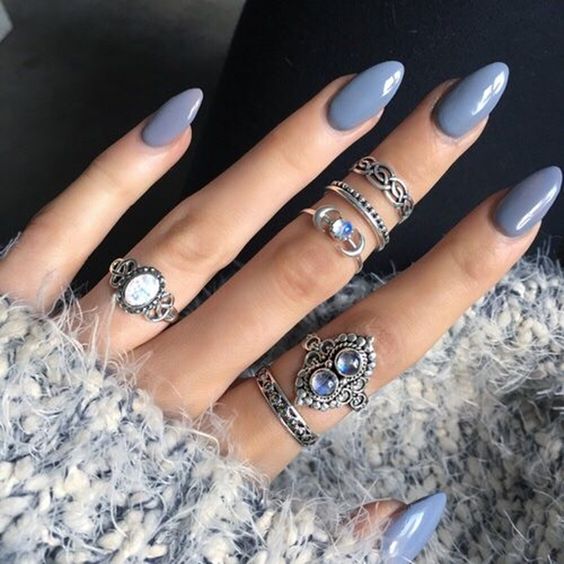 14. glamorous coffin nails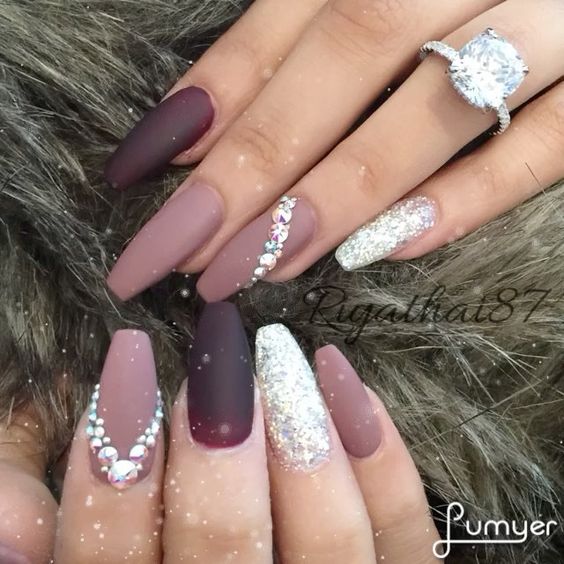 Acrylic nails could stay for a week or a couple. When your nails have grown out, you can either reapply the acrylic or remove it.
15. faded french acrylic nails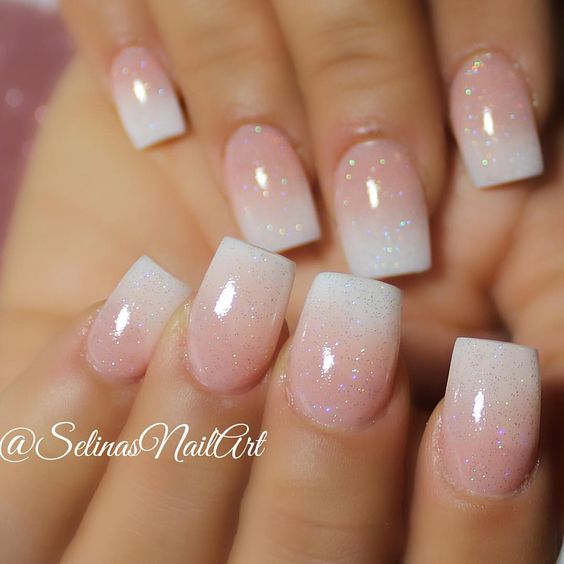 Turn your acrylic nails into something unique and stunning. This faded French nail design is the best way to keep your nails looking natural and glamorous.
16. nude stiletto nails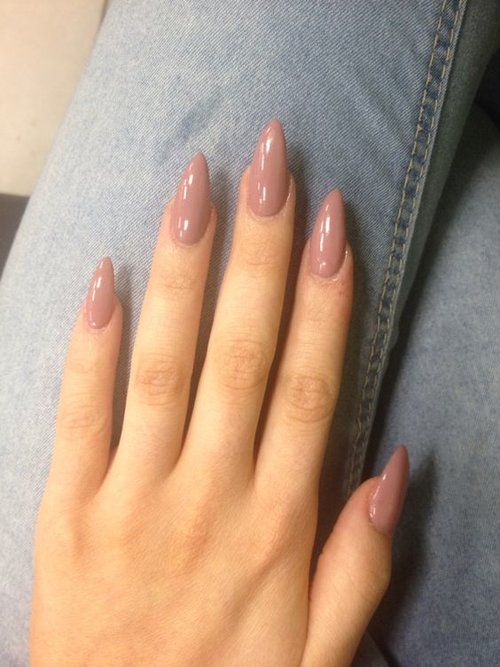 17. stunning white patterned coffin nails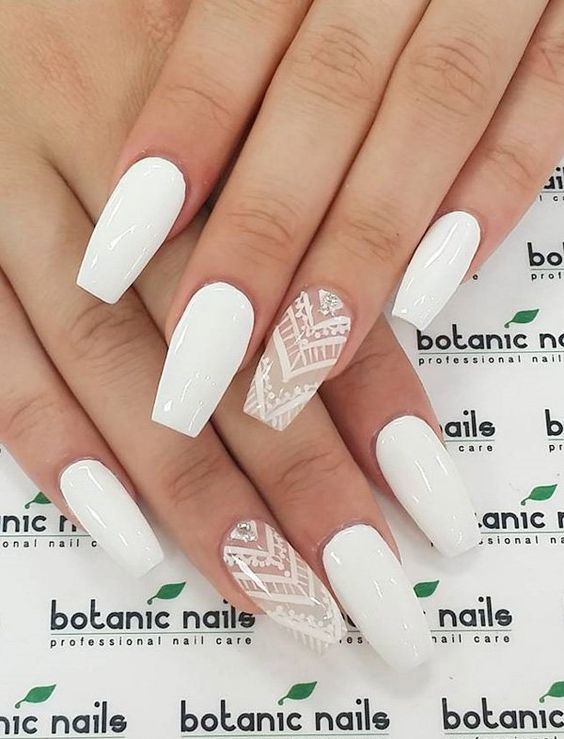 These great acrylic nails look downright elegant and classy and it's a perfect nail design for big parties.
18. trendy purple french tips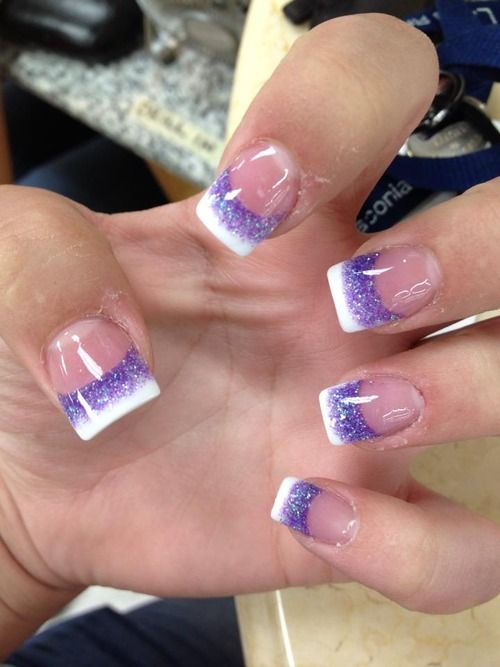 French tips make it easier to hide the extended nail tips. You can create a more trendier design so you can stay away from the classic French tips.
19. black acrylic paint – henna tattoo inspired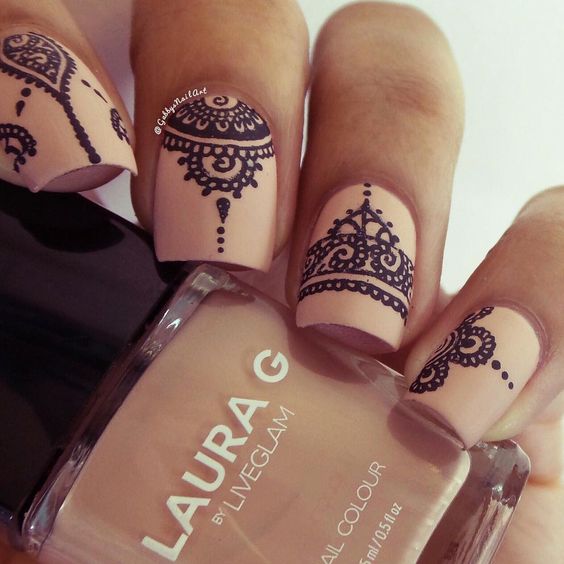 You can also make use of acrylic paint so long as it's safe for the nails and you have a protective coat of clear nail polish and then the base nail polish. This design was inspired by Henna tattoos and was actually drawn with a toothpick.
20. blue glitter faded acrylic nails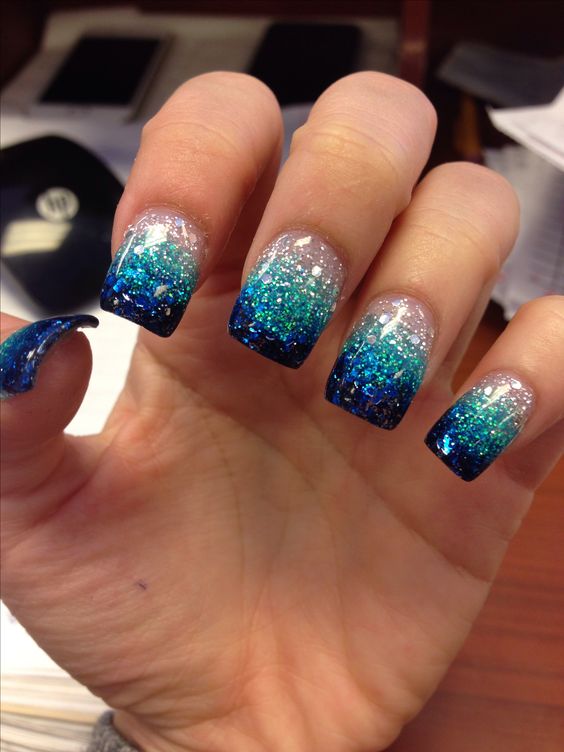 21. white, black and silver lines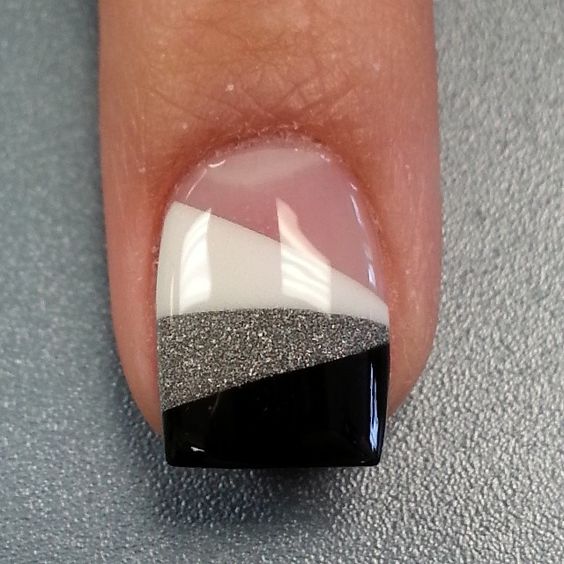 22. matte red and floral nails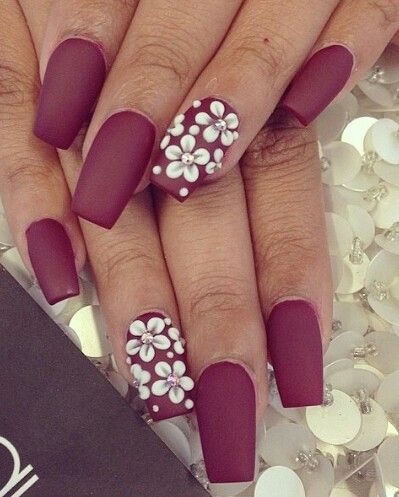 Matte nail polishes are pretty much beautiful on their own. But now you can add white floral designs that can accentuate the nail art design.
23. black and bronze nails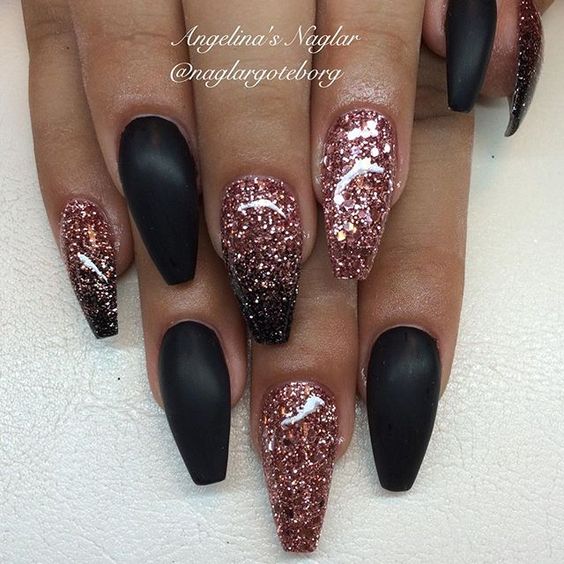 This coffin nail is basically a great way to glam up your look while still rocking the dark and Gothic side within you.
24. white nails and sparkles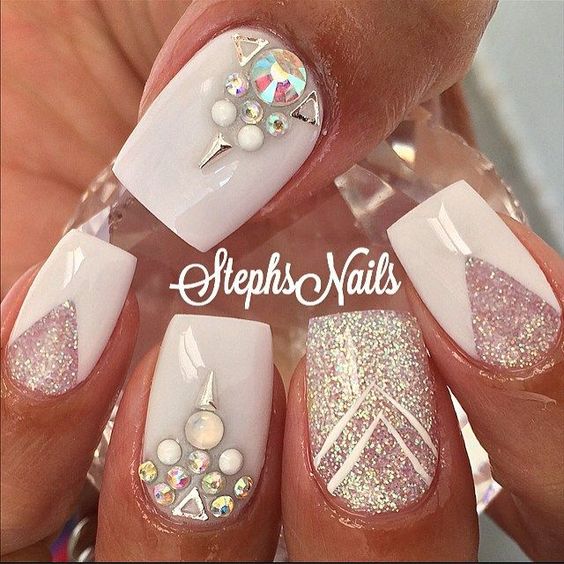 25. nude acrylic square nails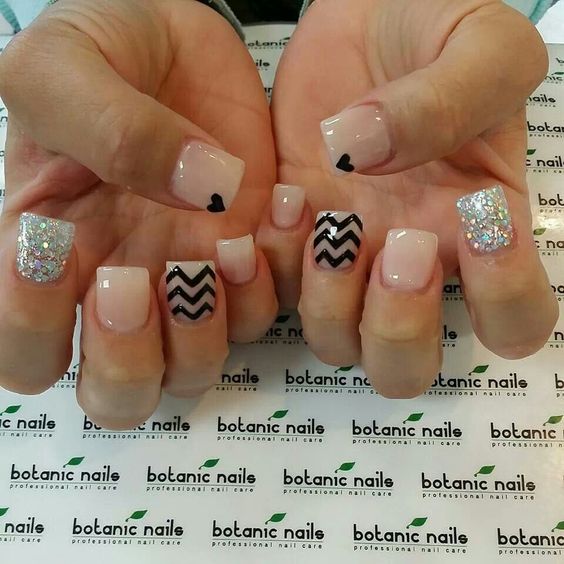 Square nails and nude color – this is what you can get through acrylic nail sets. Of course, you can have it done by a professional but there are DIY sets you can buy.
26. nude sparkly acrylic nails
Thought it was hard to get coffin-shaped nails? Acrylic is your best ally to achieve any nail length and shape for the occasion you're attending.
27. glittered acrylic nails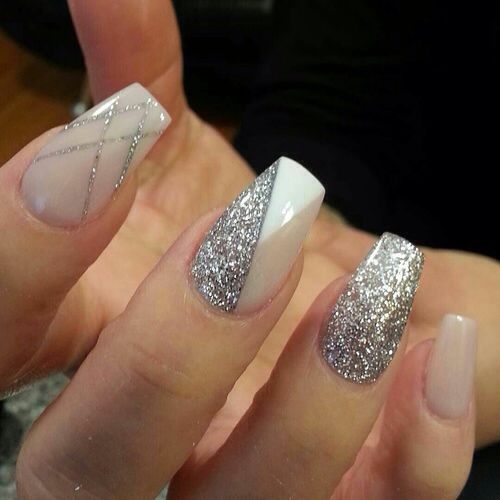 28. stunning matte black and gold glitter nails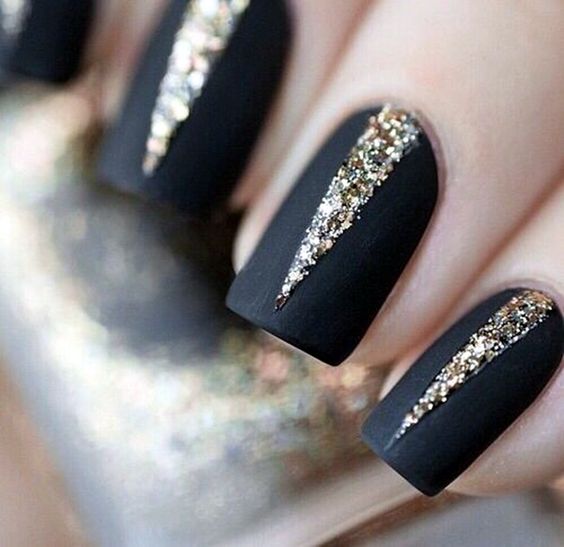 This stunning matte black nail polish gets a hint of gold. Do this using nail tapes.
29. pink and white ombre nails with sparkles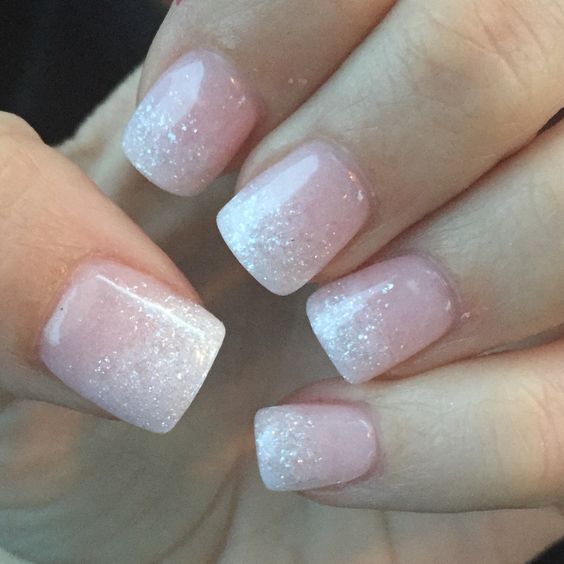 This subtle nail art design is best done when you're attending occasions like homecomings, proms or even weddings.
30. sophisticated ombre nails with diamonds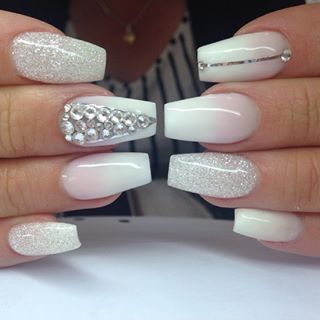 Acrylic nails can also be taken out after the event. So, why not wear some diamonds on your nail for the few hours you're wearing your sophisticated nails?
31. v tip nails in white, teal and neon coral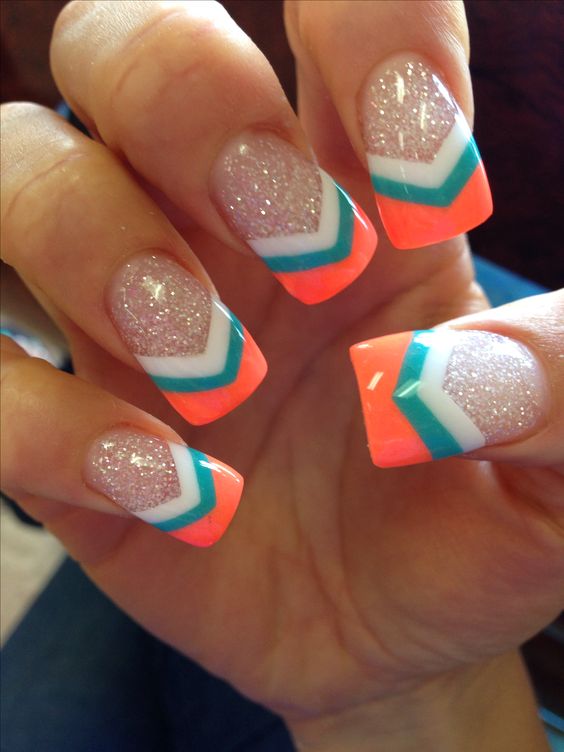 32. grey and black rhinestone nails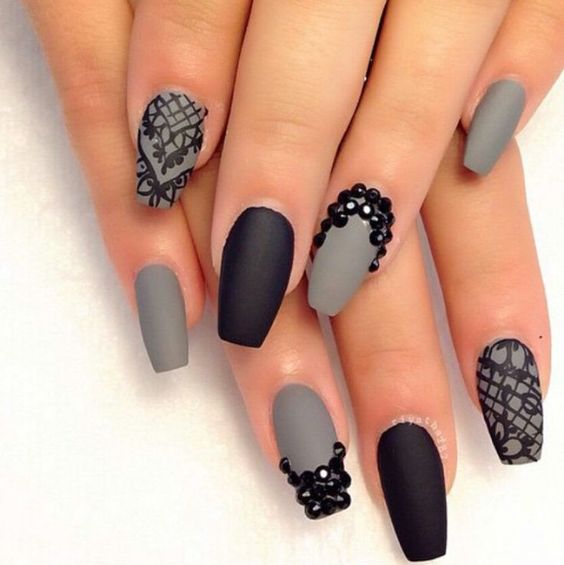 Rhinestone nails aren't meant to be worn for a long time, and neither acrylic nails. Combining the two is simply for a one-time look only most of the time.
33. simple ombre acrylic nails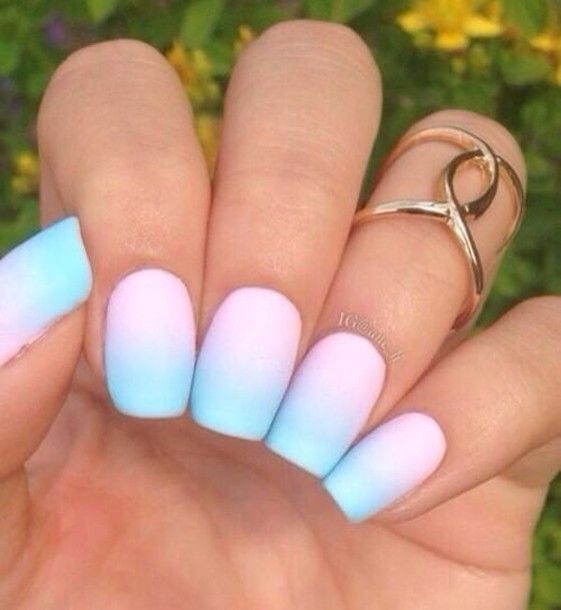 Pink and blue ombre nails are pretty simple and easy to do. You can use matte or classic nail polish depending on your preference.
34. party acrylic nails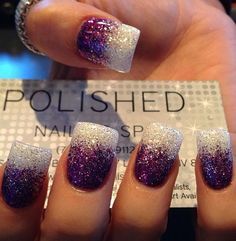 Level up your party nail design by trying out this white and violet glitter.
35. mermaid nails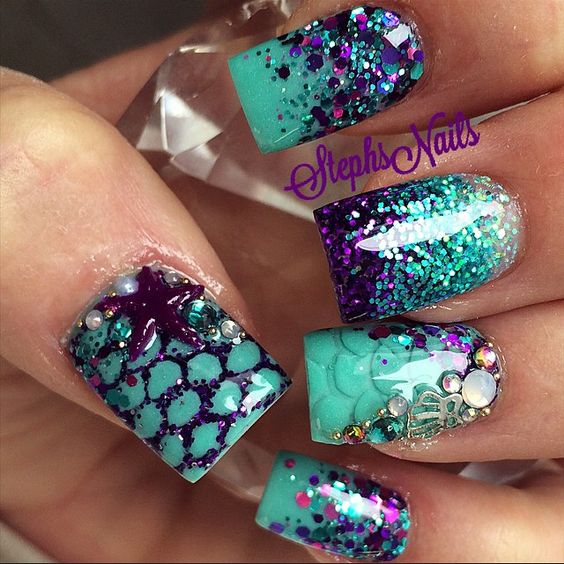 Turn your nails into the perfect sea-worthy design with this mermaid nails design. It takes time to achieve it but it can be totally worth it.
36. blue and gold acrylic nails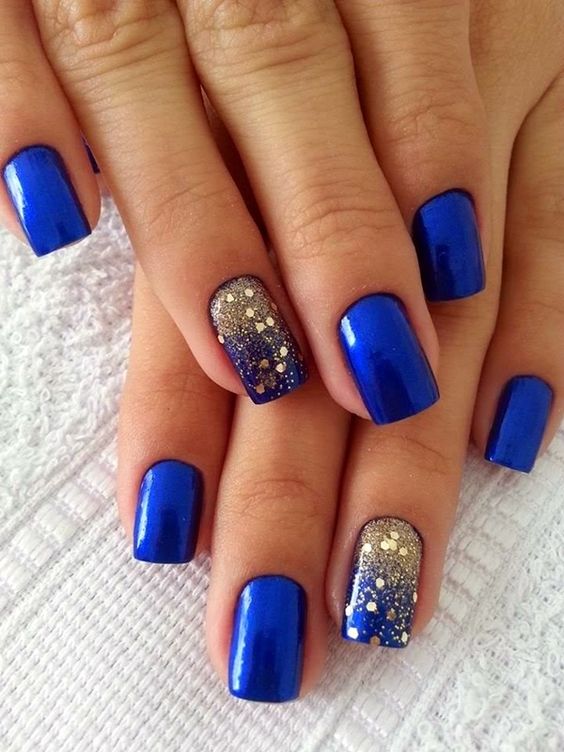 37. black and gold oval nails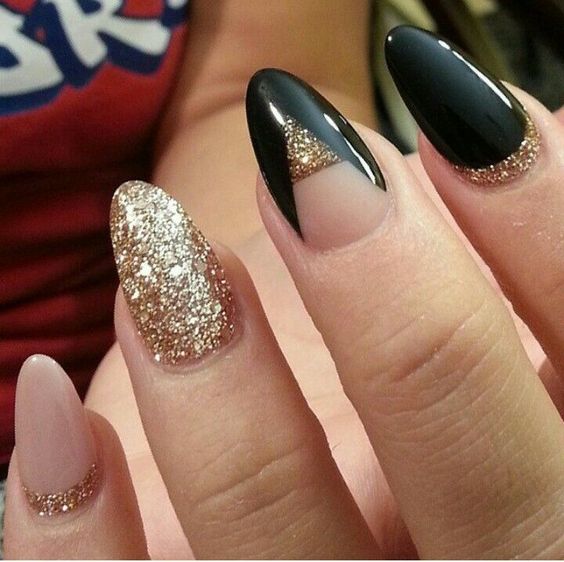 Here are the best oval acrylic nails you can get. It's pure creativity and sophistication.
Acrylic nail designs come in all shapes, colors and styles, which style do you prefer?Choose your favorite in the comment section below.