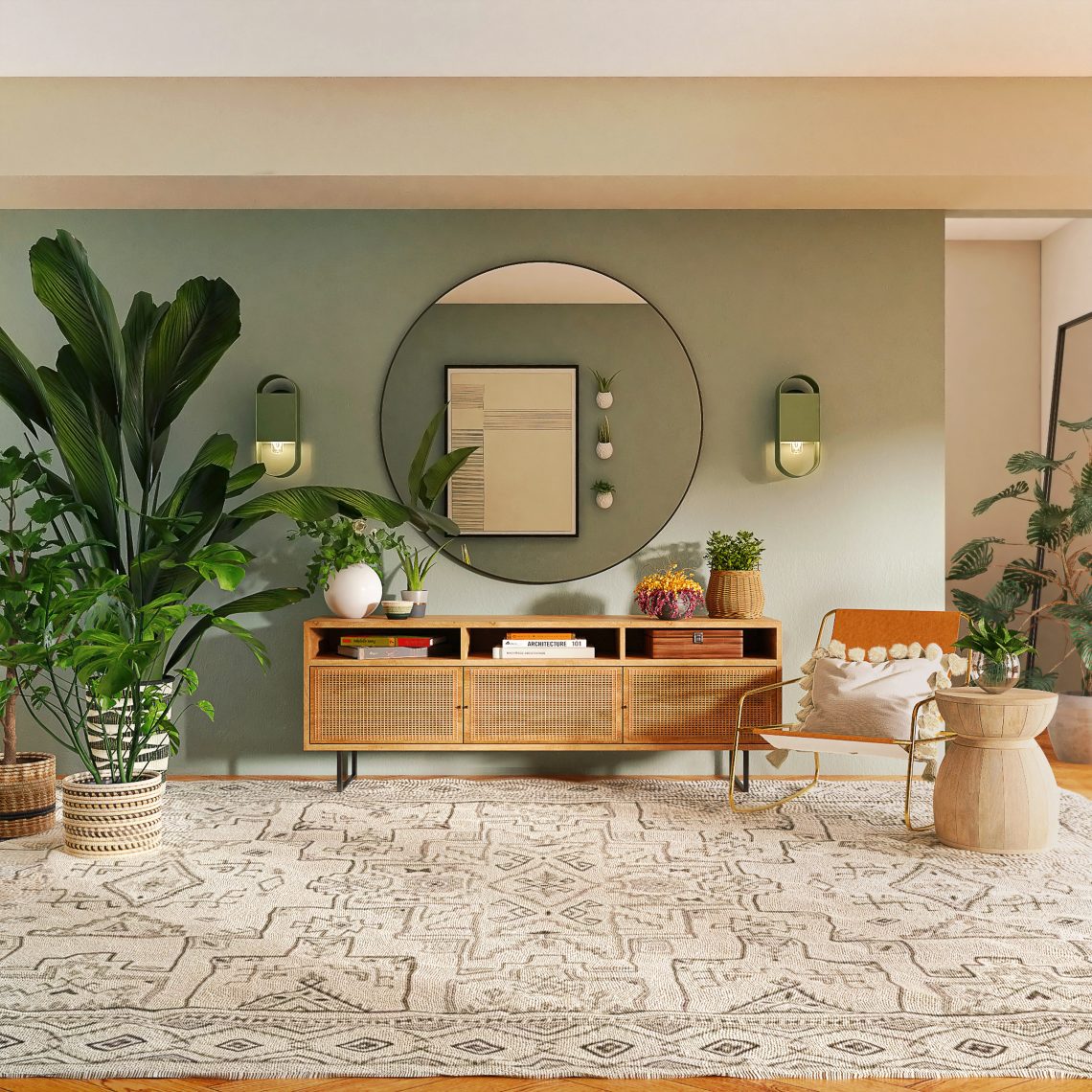 10 Living Room Decorating Ideas on a Budget
Are you looking for living room decorating ideas on a budget? Our living rooms are where we retreat to after a long workday. It is where we are most comfortable being true selves. Seeing that it is one of the most frequently used spaces in a house, it needs to look as good as possible. Decorating and creating a beautiful living room may seem like a big project that you'll have to break the bank to achieve. It, however, doesn't have to cost a fortune. You can refresh your space even on a tight budget. A slight tweak here, some accessories there can make an enormous difference without causing a significant dent in your bank account. Here are some inspirations of how to decorate your living room on a budget.
Move The Furniture Around
One of the non-costly ways of giving your living room a much-needed facelift is by rearranging the furniture. Here, you are working with what is already available. You can purge the things you no longer like, declutter the space and move furniture around to have a refreshing change. All without spending a coin! Rearranging the furniture pieces will create a visually pleasing layout.
Add a Fresh Coat of Paint
One of the easiest ways to completely transform a space is by painting it. Even if painting is the only thing you do to your living room, you will see a striking difference. A new coat of paint will clean up a lackluster room and give it a big boost. Painting the room white or neutral will open up the room and create the illusion of more space. If your living room looks cramped and you do not have the coins to afford a bigger space, some painting could be the cheaper alternative. The best thing about painting is that you do not have to hire someone to do it for you. Instead, you can slip into your dungarees and enjoy a fun DIY project. There are so many affordable and good-quality paint options for you to choose from for your living room. If your budget is way too tight to cover the cost of painting the entire room, you can choose to paint an accent wall. The pop of color, even on just one wall, will make a world of difference.
Living Room Decorating Ideas on a Budget Get a Rug
A stylish rug will not cost you a lot. You can even get good-quality ones at your local thrift store. Arranging your room around a beautiful rug will help to pull things together. Also, it will change the focal point of the room. As a result, the room's interior design will look more finished. If your sofas are more neutral and want to add more visual interest to the room, getting a rug is a way to go. Rugs will add texture, patterns, or color to the room hence defining the character and mood of the room.
Decorate with Art
The blank empty walls in your living room have endless possibilities. Adding a few art pieces is an excellent way to turn the house into a home. You can turn your bare walls into impressive centerpieces with just the magic touch of an art piece. You can paint your art pieces or get one from an Online Art Gallery if you are not quite artistically inclined. Be sure to use art tastefully to create ambiance in your living room.
Shop From Your Home
If you are on a budget, you may not have enough money to blow on new pieces and accessories. Instead, you can opt to borrow decorative items from other rooms in the house. There may be an adorable art piece hanging in your bedroom that would work so well in sprucing up your living room. Take a walk in your garage or storage area to find some neglected treasures that will give your living room a fresh look.
Add Some Greenery
House plants are a sure win for decorating a living room. They add character, color, shape, and literal life to any room. Having greenery in the house will positively enhance the décor. House plants instantly liven up a room and add texture to the living room space. If your living room and sofas are more on the neutral side, adding a plant will give it a fun pop of color. Aside from the aesthetic reasons to have plants, they are also beneficial in purifying the air. Plants remove toxins in the air and increase levels of oxygen in the room. Also, they make the environment calmer, therefore, contributing to your overall well-being.
Change up the Lighting Fixtures
Switching up light fixtures in your living room will absolutely gussy up the room. You can get decorative fixtures that will change the look of your living room in an instant.
Work on the Lighting
Lighting in the living can either make or break the space. Interior lighting is a significant aspect of any room. The kind of light you have will have an impact on the mood of the room. Lighting also can alter the perceived size of the living room as it reflects off the wall surfaces. You can add drama and create visual interest in the living room by using accent lighting. Accent lighting can play a pivotal role in drawing attention to sculptures, wall art, or other prized possessions that you wish to highlight. You can use accent lighting to draw the eye to the texture of brick or stone walls. Invest in some floor or table lamps that will create an intimate effect and change the mood and character of the room.
Gallery Wall
Your walls do not have to stay blank and bare. Creating a gallery wall will give the room a personal touch. Print out family photos or, you can also use record covers or spare wallpaper. Frame these and plan a layout for the gallery wall. Your living room will have more personality while having a focal point.
Living Room Decorating Ideas on a Budget Know When to Splurge
You can enjoy the finer things while staying on a budget. After cost-cutting with all the budget-friendly ideas, you can choose to invest in expensive pieces strategically. Invest in an accent chair to pair with the more affordable coffee table and DIY pouf. Get fancy pillow covers to cover your not-so-expensive pillows. Mixing up cheap and expensive pieces is a great way to have a beautiful thought-out place without robbing a bank.
Conclusion
We all deserved to live in beautiful spaces. It helps to know a few tricks and ideas to spruce up your living room. Ideas that don't cost an arm and a leg. Al-Noor Orchards has brought a one-of-a-kind housing society that every person wishes for, check them out.