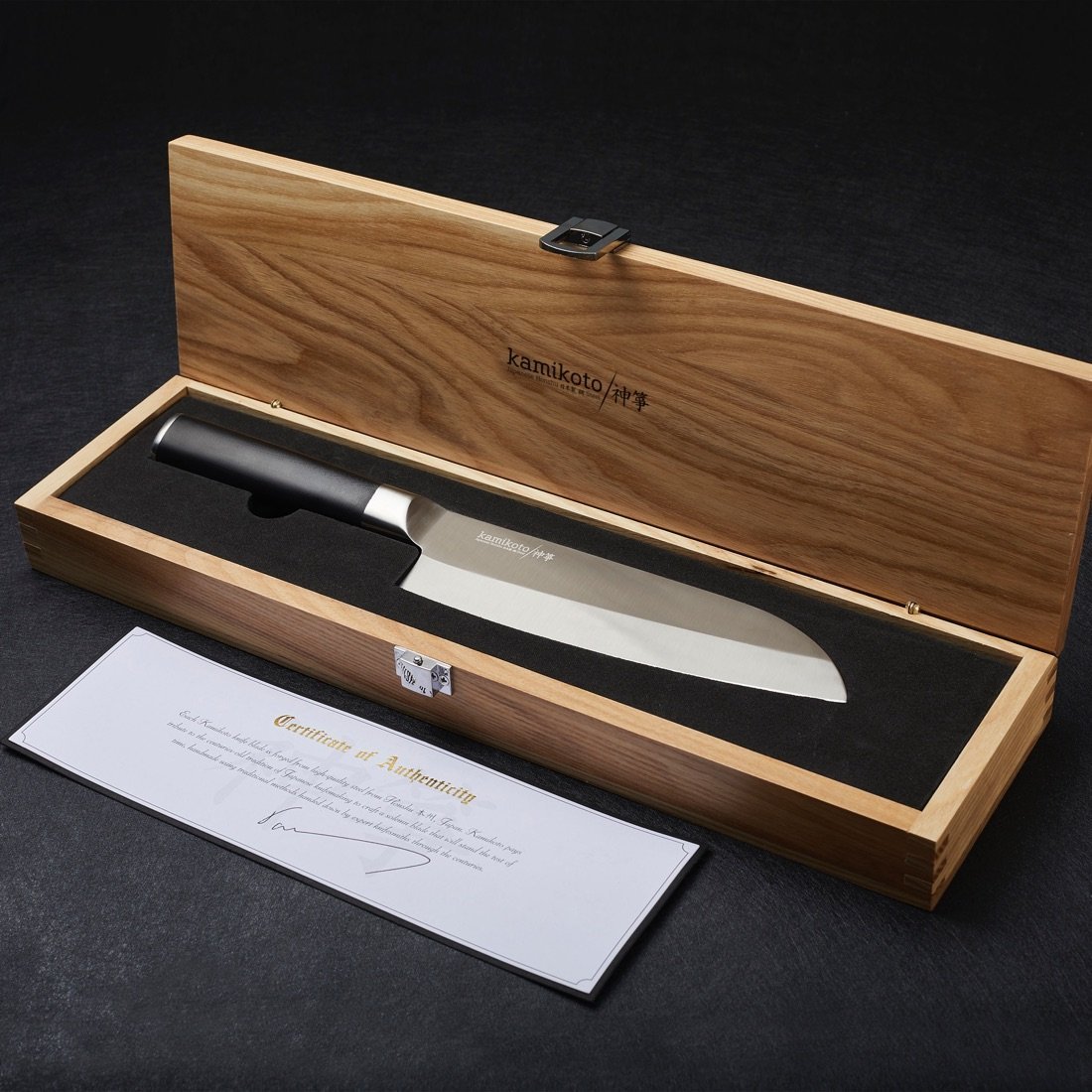 Why You Need Kamikoto Knives
If you love to cook, chances are you spend a great deal of time chopping vegetables. You may even find the exercise relaxing, especially with soft music playing and a glass of wine nearby. Converting a pile of raw vegetables into a stack of beautiful color is an art that requires the right knives. Kamikoto offers perfect blade solutions for your kitchen.
What are Kamikoto Knives?
Simply put, Kamikoto knives are among the best cooking tools you will ever own. The blades are forged from the finest steel on Honshu Island in Japan. This locale has been the center of steel craft for over eight centuries, and the current process upholds the traditions of the original masters.
Benefits of Kamikoto Knives
The first thing you will notice after unpacking these knives is their perfect weight. When you cook every day, you quickly figure out what works and what does not. For example, cutting potatoes or squash with a dull, lightweight knife is almost impossible. Using Kamikoto knives is very comfortable and makes all kitchen tasks easier and faster to do.
The blades also have wonderfully sharp edges. This is because every knife is created by hand after being heated to 1,922 degrees Fahrenheit and cooled afterward for two hours. The result is a very strong blade that does not become dull easily. When sharpening is needed, the Kamikoto knives work well with the whetstone that is provided by the company. You will not ever need to take your knives elsewhere to be sharpened, which automatically saves you time and money.
Using Kamikoto Knives
The Kanpeki Knife Set is a good starting point for your cooking needs. It includes a five-inch utility knife, an eight-inch slicing blade and a seven-inch vegetable knife. The utility knife is so versatile, you can use it to remove seeds in a flash. When it comes to chopping lettuce or parsley, the well-shaped handles allow you to get a good grip and prevent your hand from getting fatigued before the job is done.
Kamikoto also provides a unique product called a floating knife block. It is a hybrid of a traditional block and a modern magnetic wall strip. This idea works well in kitchens where you are not able to put up a strip because of wall quality or rental restrictions. The knives cling to the block and are always at hand when needed. The magnetic block also serves as a display for your beautiful Kamikoto knives.
Whether you are a chef-level cook or just like to experiment in the kitchen, these attractive and durable knives will help you get the job done fast.