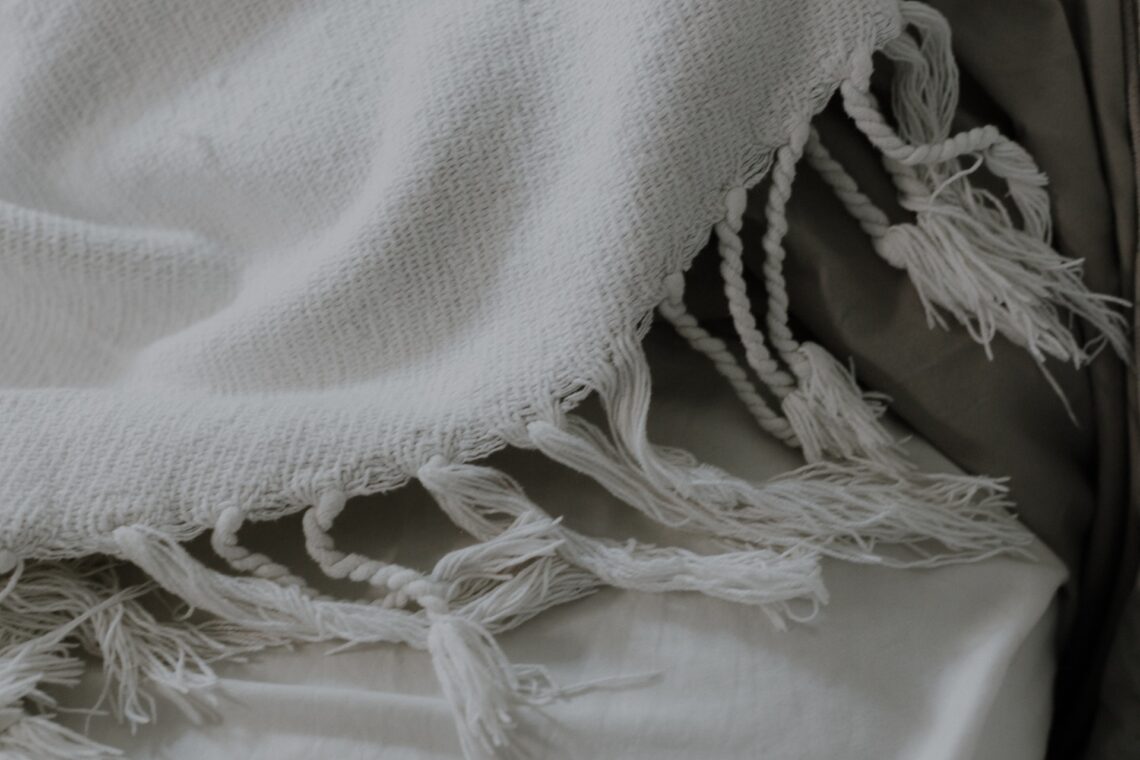 What To Look For When Buying A Blanket For Your Bed
Your bed is an important part of your life. It is where you come to lay your head after a long tiring day. To experience a well-deserved rest, you should have the comfiest pillows and blankets. Buying bed essentials depends on your preference. Besides the perfect pillow, the blankets you use should have a quality that can ensure a good night's rest. Of course, you must know what to consider when choosing a blanket for your bed. This guide will help you know the factors you need to consider when buying blankets.
How to Choose the Perfect Blanket for Your Bed
Here are a few things you need to consider when buying a blanket:
1. The Size of The Blanket
Considering the blanket size is very important when buying.  You want to ensure that the blanket you pick is big enough to cover your entire bed. It's better if it has an excess length that can be tucked in on the sides of the bed. You should opt for online stores like manchester bedding as they provide exact measurements of blankets in the product description.
The blanket size may vary depending on where you are buying from. You need to know the exact size of your bed and use it as a guide to choose the best blanket.
The typical size of a blanket are listed below:
Queen 90″ x 100″
Twin 90″ x 66″
King 100″ x 110″
Full/Queen 90″ x 85″
2. The Fabric
This is a very important aspect when choosing a blanket. You would have to know what fabric you like best and would want to be touching your skin while you sleep. There are quite a number of fabrics for you to choose from. The different blanket fabric types are as follows:
Wool
A wool blanket is the best choice if you need a warm, heavy one. This fabric type provides great insulation and allows moisture to evaporate. Some people are allergic to wool, so ensure that you are not one of them so you can enjoy your blanket.
Cotton
Cotton blankets have great durability. This fabric can be washed regularly, making them a perfect choice for those with allergies. Cotton materials can be used both during the summer and winter. It all depends on the weave of the cotton blanket. There are green life cotton blankets for those who want to go green, so you can sleep even better knowing that you are doing your part to save the planet.
Cashmere
This is a luxurious type of fabric. It is soft, warm, and silky but is on the expensive side.
Fleece
The fleece is lightweight, warm, and cozy. It is a great option for kids because of its lightweight and different designs and colors. This blanket type gives the child comfort while keeping them warm.
3. The Weave
It is also important to consider the weave of the blanket. There are different types of weaves; each has its weight and provides a certain level of warmth. Here are the different types of weaves available:
Knit
This type of blanket is usually cozy, heavy, and warm. Wool blankets are usually made with this weave.
Thermal
This weave style is used for cotton blankets. The weave is loose, which allows air to go in. It is a good option for the summer season.
Conventional
Weaves that are conventional offer a tight and close blanket style. It is designed to provide good insulation for body heat.
For Cozy Blankets
Following these guidelines can help ensure that you make the right choice in purchasing a blanket. It's never about the price or brand. Quality is what matters. Have a good night's rest with the perfect blanket from now on.
Photo by Priscilla Du Preez on Unsplash