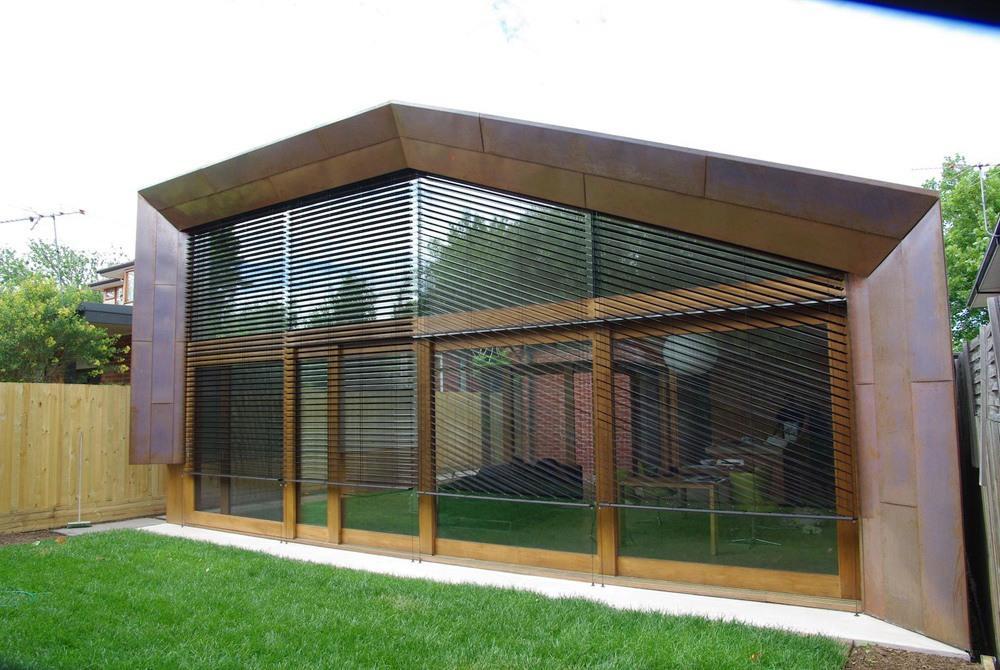 5 Reasons Why You Should Install Outdoor Venetian Blinds At Your Home
For generations, Venetian blinds have been a popular choice for windows in homes and offices worldwide. With their classic design, Venetian blinds' simplicity and adaptability transcend traditional houses to contemporary living spaces. Blinds are commonly used by homes to increase privacy and comfort. It is vital to style the covers of your windows in your home. Outdoor blinds are a good choice to maximize the benefits of having windows. If you're considering renovating your house with new window features, try adding outdoor Venetian blinds. Check out these reasons why you should install outdoor Venetian blinds in your loving home:
1. Durability
Outdoor Venetian blinds may persist for years in high-steam and humidity settings. This product may be robust and elegant with high-density polymer or refined wood. Children are less likely to damage Venetian blinds than other window coverings. The control chord of Venetian blinds, with its breakaway tassels, make it safe to use even in children's rooms.
This product's resistance to fracture or warp makes it an excellent alternative for individuals who want window coverings in places with lots of natural light. Venetian blinds are also appropriate for regions where condensation may occur due to temperature fluctuations or living in a moist section of the house.
2. Privacy and Control
The blades may be adjusted to let in a lesser or greater light. This also allows you to adjust your privacy while allowing enough light and airflow. They may be raised to let in as much light as possible via the windows. You may achieve perfect seclusion by leaving the slats open at the desired angle.
Venetian blinds may be pushed up and out of the way when not in use, allowing unobstructed views of summer gardens in full bloom. The blinds may provide you the privacy you need, whether you have neighbors or just like to sleep with the shades drawn.
3. Easy to Maintain
To keep Venetian blinds looking their best, wipe them off with a moist or a microfiber cloth. With a one-time installation, these blinds keep dust, trash, and natural materials out of your outdoor space. Aluminum Venetian blinds with real wood or wood grain impression do not necessitate sacrificing the aesthetic of your room for functionality.
They are also simple to repair if they are broken. This is due to the fact that individual slats and other components, like the string that opens, closes, and pushes the slats up and down, are easily changeable.
4. Versatility
Venetian blinds are extremely versatile, complementing various architectural types, from country houses to contemporary interiors. The adaptability of this product makes it difficult to find a home in which Venetian blinds will not work. Traditionally fashioned of wood, they are also available in aluminum in various colors and sizes.
5. Keeps Home Cool
Outdoor blinds block out the sun allowing you to enjoy your surroundings and keep the temperature in homes cooler. Aluminum Venetian blinds can effectively reflect exterior heat, allowing you to maintain a comfortable indoor temperature in your house.
For a Cooler and Safer Home
Installing suitable window blinds allows you to control how much light and heat enter your home. As a result, you protect yourself from dangerous UV rays while preventing fading and damage from direct sunlight on your furniture and other valuables. Outdoor Venetian blinds can provide these safeguards.
Furthermore, installing Venetian blinds on your property may boost its value while providing comfort and aesthetic appeal. Blinds can also help you save money on energy costs. Do your research, determine which type is best for your space, and enjoy your more pleasant and safer house.