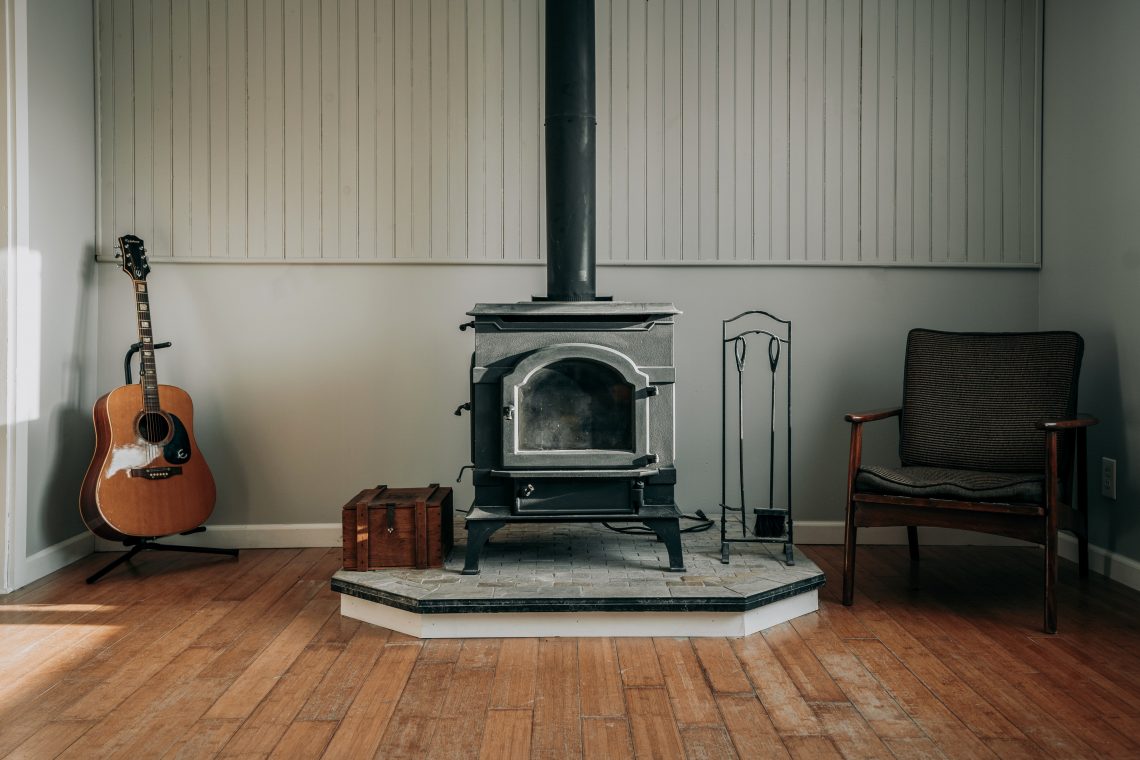 What Is the Best Way to Heat a Large Room
Ever wondered what is the best way to heat a large room? Don't you just love winter? It's a great excuse to bust out the hot cocoa, take out your favorite cute sweaters from storage, and even enjoy bonfire nights with friends and family! Don't even get us started on days spent making snow angels, enjoying snowball fights, and then retreating into your beautiful spacious home as you wind down after a perfect snow day.
While it's a blessing to have large home spaces to freely move in and accommodate your growing family, things turn sour when heating is concerned. This is because it's almost impossible to evenly heat a large room without your electricity bills shooting up to the high heavens.
Why is that the case? The science behind that is hot air is lighter. Therefore, it rises. Cold air is heavier. That's why it drops. Are you doomed to suffer in silence and deal with the winter tundra that you call home? The simple answer is NO. While there is no one guaranteed way to stay toasty during colder temperatures, a few solutions help you cost-effectively manage your home's temperature.
In this article, we will take you through all the available options — from opting for an electric heater for a large room with vaulted ceilings to radiant floor heating.
Ready to enjoy toasty warmth? Here are 2 of the best options to heat large rooms!
Option #1: Consider whole-system heating
Normal-sized houses may not have the luxury of bigger spaces, but they make up for it with even heating and lower electricity bills. Small and medium homes benefit a lot from centralized heating and air conditioning. With larger houses, however, this can be an issue. Centralized HVAC systems can only pump so much hot air into ducts and vents.
Some people work around this by turning their heating up. But, as mentioned above, that spells disaster for your wallet. A more efficient and affordable way to address this issue is by opting for radiant heating systems for floors, ceilings, or coves, depending on where you need your heat to be.
Heated water is funneled through small pipes underneath your floors for under-floor radiant heating. If your heating vents can't pump hot air down to your floors, this heating system addresses that problem.
As for ceiling and cove heating systems, this allows you to "spot-heat" rooms or corners you usually hang out in. This offers an effective way to stay warm without worrying about going over your budget in heating bills. However, the downside to all of this is that they require an expensive initial investment. While it will pay off in the long run, most people just don't have that kind of money to spare. But don't fret! You still have option #2.
Option #2: Individual heating additions
Even when the budget is tight, you don't have to suffer miserably in the cold. Cheaper heating options include space heaters, duct boosters, and ceiling fan heaters. They're quite efficient and offer proper heating in places where you most need it. Good quality space electric heating panels are the most popular. You simply pick a spot, plug it in, and it does its job. Of course, you have to make sure you're buying from a reputable brand and always unplug them after every use with any heating implements.
Using poor-quality space heaters and leaving them on while you sleep or leave the house can lead to devastating fires. They have caused terrible house fires through the decades — over 1,700 cases and 80 fatalities per year in the US alone! Duct boosters are a much safer choice. They are small tools added inside your vents and give hot air that much-needed extra push for a more even heating. Once plugged in, their sensors detect when your furnace is turned on and boost hot hair to your room's farthest corners. However, they only work if you have centralized heating, to begin with.
This leaves us with ceiling fan heaters. This option, when turned on, pushes hot air downwards, leading to better, more uniform heating. And there you have it — the top TWO options for a more evenly heated large room!
If you feel like your home's heating system could do with a little upgrade, then feel free to try out these readily available options and say goodbye to chilly, uncomfortable days for good.
Photo by Clay Banks on Unsplash