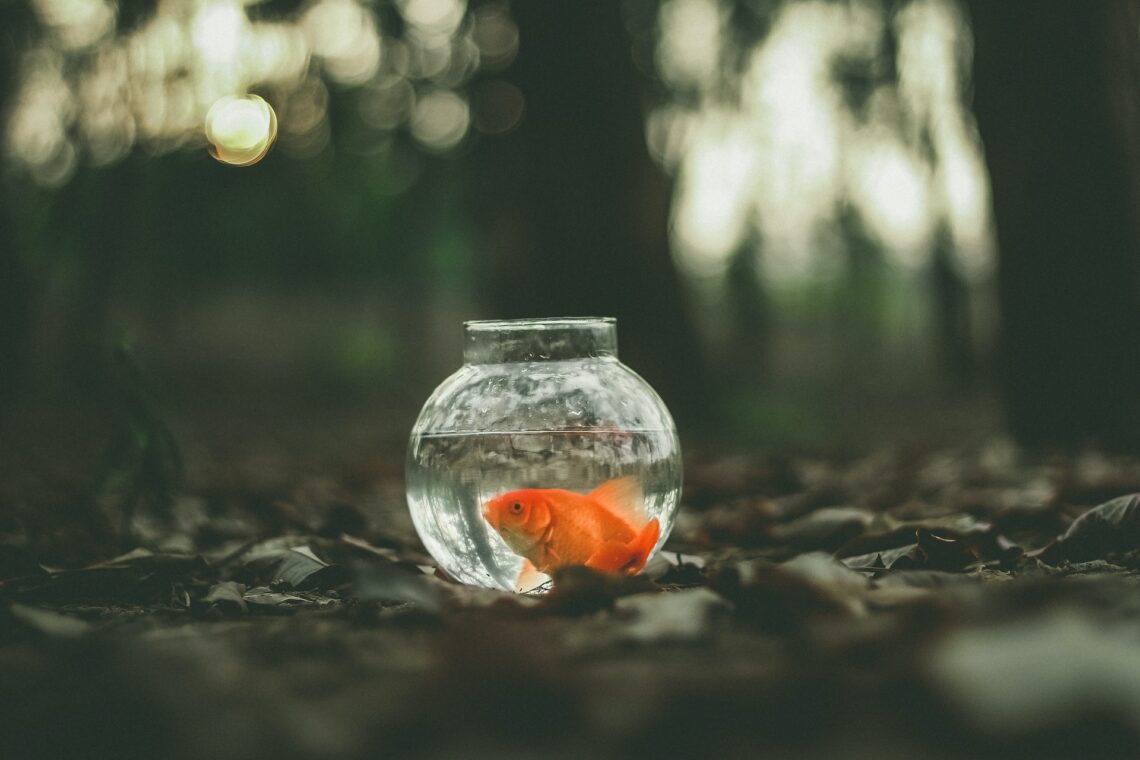 Setting Up Your Fancy Goldfish Breeding Project
We find fancy goldfish fascinating- the unusual shapes and colors, the poetic Japanese names (ranchu, shubunkin, oranda!), and the mystique of selective breeding used to create them from the mundane common goldfish. You might enjoy keeping them as pets as we do, but have you ever considered breeding your own fancy goldfish? It's not as hard as you might think but does require resources and a commitment to be successful. And, when you do produce your best stock, you might be able to sell them to other collectors, or even enter them in shows! Let's have a look at how to get your fancy goldfish breeding project started.
The Space
Ideally, your hobby/business will have a space dedicated to it, and nothing else. This is where you are going to set up and run your tanks, store equipment and food, and keep track of your stock's pedigrees. One of the best solutions is to purchase a weatherproof commercial shed. These are a perfect blank slate that you can fill with your custom shelving, lighting, sink, tanks, and other necessary equipment. Your "fish shed" will need to have its own supply of electricity and fresh water run out to it, usually accomplished with little trouble. Goldfish are cold and hearty, but if you live in a climate that has a frigid winter you will need to heat it, so consider that, along with insulation. 
Traditionally, fancy goldfish were raised in outdoor ponds, which is certainly a possibility, but I prefer indoors because of the amount of control over the environment one has. I learned the hard way as a kid the time a white-faced heron visited my garden goldfish pond for a snack! Outdoor ponds are wonderful garden features, and it's fun to throw in a handful of common comets for a splash of color, but you are taking risks with your precious fancy stock doing it that way!
The Equipment
For the purposes of this article I will assume you are working in an indoor setting. So, the first thing you will need is to set up your tanks. First, you will need to construct sturdy, waterproof shelving that can support hundreds of liters of water. You are going to want to either special order or construct your own breeding tanks, which are wider and shallower than the average home aquarium styles. These will need to hold around 300 liters of water and have a wide surface area for maximum oxygen exchange to occur.
Next is a powerful filtration system, we use a homemade wet-dry setup, but there are many commercial brands available. You also need tank heaters, goldfish spawn at 20 °C to 23 °C! Well, that's the basic setup, there's a lot more, but I hope this at least gets you started! Be sure to check if you need any government permits, this is only applicable if you intend to monetize your breeding project. Have fun with your fancy goldfish breeding, I wish you many successful spawns in your future!
Photo by Ahmed Zayan on Unsplash