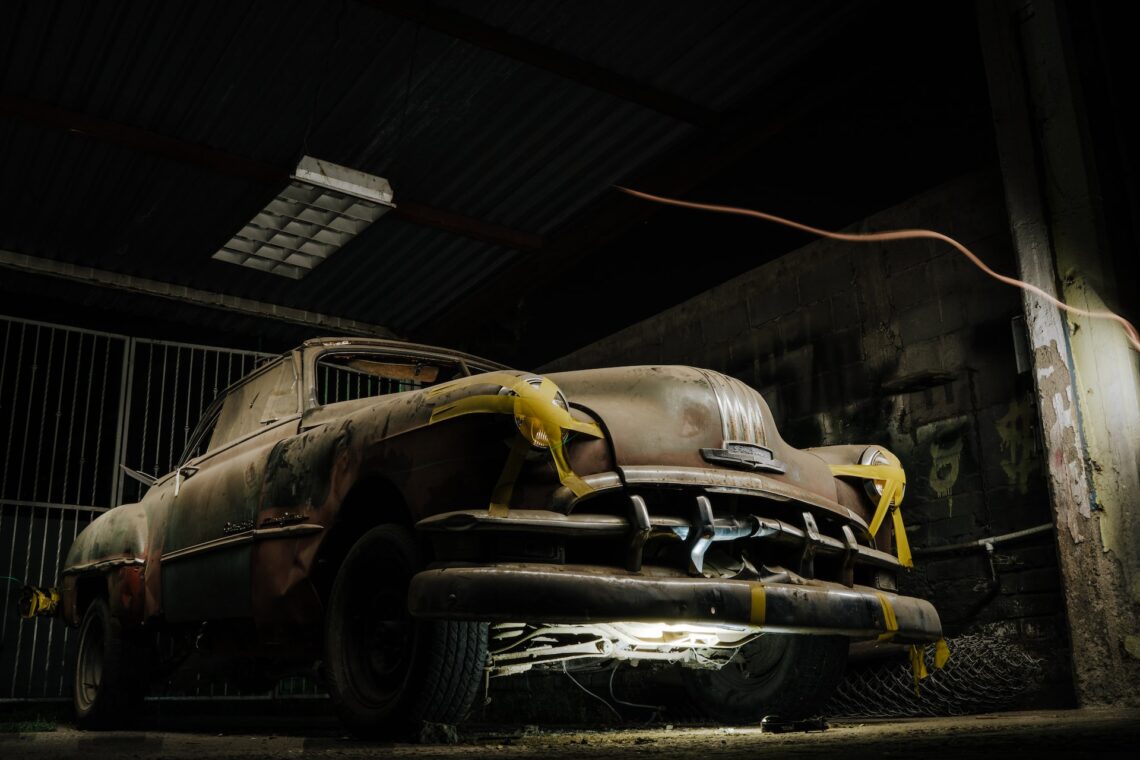 Want to Start a Project Car? Here's How
Starting a new car project can be incredibly satisfying for those who love cars and mechanics. This is considered a hobby, where you just want to spend time learning the mechanics of the vehicle. In addition to this, it can be a way of getting the car of your dreams as you modify it specifically to your preferences. Evidently, it may be a big project and if this is your first time, it may be confusing as to where to start. This article will advise you on how to start a project car so that you can complete this project successfully.
Do Your Research
If you want to start working on a project car you must do thorough research beforehand to ensure this is something you can actually commit to. Working on cars is not as simple as it may seem, and there is more to being able to achieve this than being passionate about mechanics, although this is certainly a good starting place. There may be particular cars that will be more appropriate for you as a project. It may be a good idea to discuss this with others who have experience in this field and ask them for their opinion. If you do not know anyone in your personal life, try to join online communities, where you can talk to individuals with the same interests from all over the world.
Make a Plan
Any complete beginners will have little knowledge on how to complete such a massive project. This is why you should start by making a plan of what you want to achieve and how you will achieve it. This will help you think of every step of the process and consider whether it is something that you can do realistically.
Decide The Purpose of The Project
Do you want to do this simply for fun, as a bonding experience with a loved one or to make a profit? As you can imagine, the way you conduct the project may depend on the reason you are doing it. You may want an easy vehicle to work on that's quick to fix up if you want to make a profit, whereas if it is for your own entertainment, you may be okay with a long-term project. This should be something you think about as part of your plan, as mentioned previously.
Look for a Car to Work On
Deciding to start a project car means that you will have to find a suitable vehicle to work on. The purpose of this is to find something affordable as the main bulk of the investment would be the car parts and tools, which can be extremely expensive. Looking for a vehicle to work on can be a long process, as you will have several options. You should aim to purchase a used car under $5K so you can invest mainly on fixing it. Additionally, you must still look at the vehicle's history to ensure it is worth the investment. Take your time researching this so that you can get the best value for your money.
Get Organised
Organisation is key when it comes to such a project! You want to have a designated space where you can have all the required tools and equipment at your disposal. You also want to ensure that your project is safe and out of the way and you can always leave it and come back to it when you are ready. For example, an outdoor driveway but be unsuitable to conduct this project as it would mean that the project is in the way and you may feel uneasy leaving your tools outdoors. Ideally, you would have your own garage. You should also ensure that all of your tools are ready and organised as it can be frustrating not having the right equipment or losing items when you need them most.
Familiarise Yourself With Mechanics
You may be starting this work to learn about mechanics, which is a good idea. However, you will need some knowledge upfront to get started. Familiarise yourself with basic mechanics before you start so that it does not become overwhelming. You can also learn as you go. Nowadays, knowledge is a click away as you can access thousands of resources online to help you with any inquiry you may have.
Know The Laws in Your Local Area
Do you know the local laws in your area? If the answer is no, then you must familiarize yourself with this before starting your project as it can affect your plans. Depending on where you live, you may be subject to heavy regulations with vehicle modifications. So make sure that you know what these are, to avoid spending money on cars that will be illegal on the road. This should be one of the initial steps so that you can make an appropriate plan on what you want to do to the car.
Starting a project car is easier than you may think. Make sure to learn and follow the tips discussed on this page to ensure that you understand what will be expected of you and how to complete this project triumphantly.
Photo by Josue Michel on Unsplash