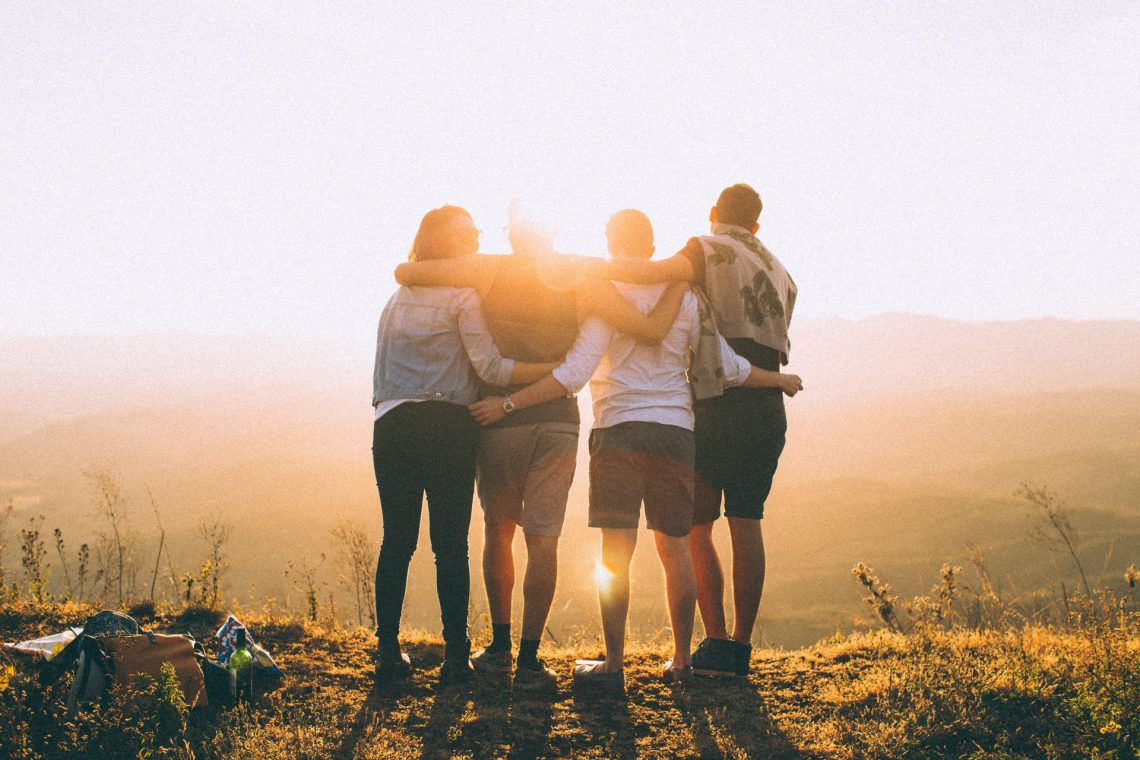 Upgrade Your College Look With These 5 Clothing Essentials
And if you ask us, the best days of your life are college days. College is about learning, making friends, having fun, and of course, looking spectacular. You meet hundreds of people in your college life, and only a unique style can help you create a long-lasting impression. However, it doesn't mean you need to buy expensive clothes to look good. This style guide will tell you about five must-haves clothing essentials in your closet that you can integrate for different looks.
'Always Dress Like It's The Best Day Of Your Life'
1 – Own the Street Style Look With T-shirts
T-shirts are the definition of simple yet stylish. You can wear t-shirts with different designs, patterns, calligraphy inspired from different cultures like clothes in Persian and style them with jeans, dresses, skirts, jackets, etc., to own a street look. Or else, you can always go for a classic and lazy college day look with plain black or white t-shirts styled with blue jeans.
2 – Feel Comfortable and Stylish With Baggy Jeans
Aside from women's flare jeans, baggy jeans so far have been a great invention in women's style and fashion. Boyfriend jeans are comfortable and perfect for your everyday college. They are great for clubbing and parties. You can style them with a button-down shirt, crop-top, or jacket to give a sexy or cute appearance to your look.
3 – Spice Up Your Look with Jackets
Jackets are a must in your wardrobe. Whether you want to have a chic look or vintage vibe, you can style your leather or denim jacket with almost everything. For instance: you can pair them with white-t and blue denim, go for double denim/ denim over denim look, style it with a maxi dress, or simply drape a jacket over your shoulder. They are perfect for every look as well as for every season.
4 – Walk Like It's A Runway With Trending Boots
Styling also includes your footwear. Boots are your best friends when it comes to college fashion. You can create a great look with thigh-high boots (Pair them with a sweater dress or shorts), combat boots (for a retro look), over the knee boots (With skinny jeans, mini-skirts), Ankle boots (Perfect for parties), and many more. Find the style you are comfortable with, and you are good to go.
5 – Add Elegance To Your Look With Accessories
When we talk about fashion and style, in particular about college looks, accessories are essential. You can glam up your every look by adding small accessories like rings, neckless, piercings, earrings, watches, etc. And, if you are not a big fan of wearing accessories, you can use tote bags, premium laptop cases, mobile covers, etc., to add charm to your look.
Conclusion
College is the time when you discover yourself and your style. However, it is also true that you are short of money. But you have the opportunity to experiment within your budget and make your style statement.
With the clothing essentials we have discussed with you, you can create numerous outfit ideas that'll make you look classic without being a burden on your pocket.
Featured Image Source Photo by Helena Lopes on Unsplash