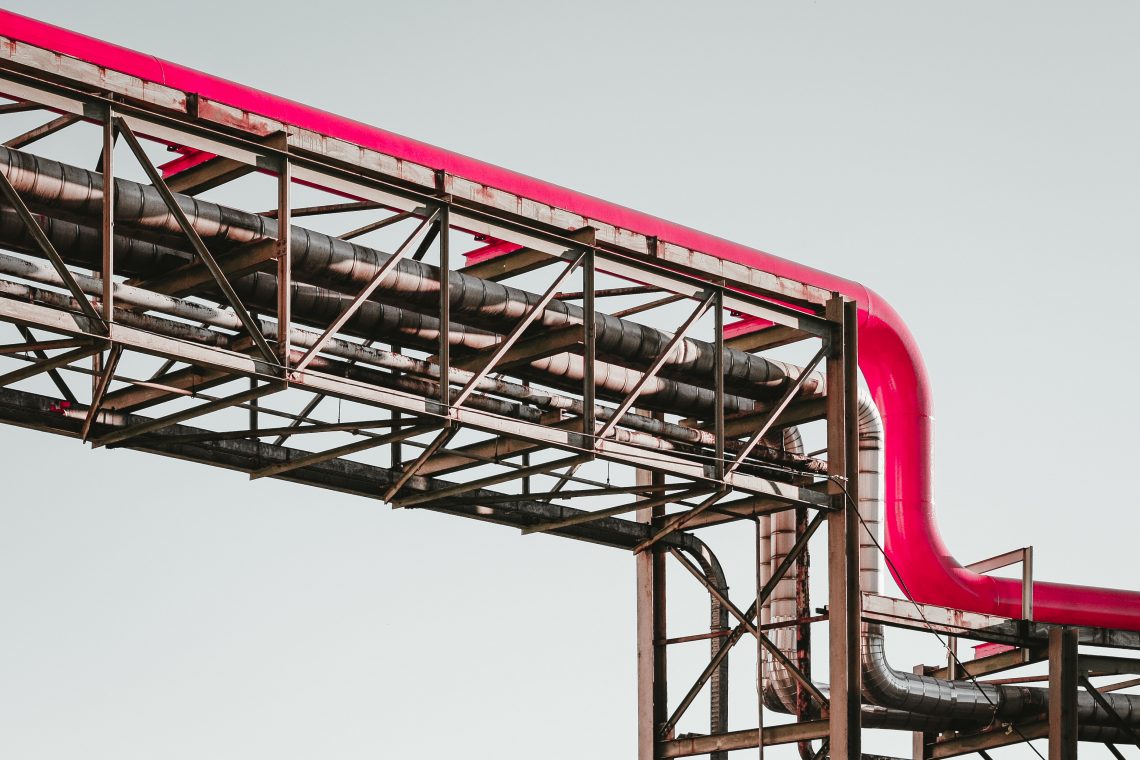 Home Hacks: Why You Should Work With a Professional Gasfitting Company
Home hacks: It's blowing a gale outside. It's bitterly cold. You're driving home from work under a darkening sky. All you can think about is cozying up in front of the fireplace with a snuggly blanket and a steaming mug of hot cocoa. You get home, put the kettle on for that drink, grab your fuzziest blanket, turn the dial on your heater, and nothing.
You head outside to take a look at the gasfitting meter. Weird. The lever is set to on. You're mystified and are starting to feel just a bit worried. To get that heat roaring again and avoid a gas leak emergency, it's time to call in the professionals! Read on to find out why it's essential to get a professional gasfitting company. You can take care of your household gas line installation and repairs.
What Does a Professional Gasfitting Company Take Care Of?
If you're looking for a sustainable, inexpensive way to heat your home or cook your food, natural gas is one of the best choices available today. Gas technicians take care of everything. They take care from the underground piping and plumbing through which natural gas flows into your home to the installation of gas-powered products. They are also responsible for the inspection and maintenance of those lines and appliances.
Home Hacks Gas Heating
Manufacturers of gas heaters focus on efficiency. Gas heaters have, on average, carbon footprints two or three times smaller than that of electric heaters.
From blue-flame heaters to wall furnaces, gas heaters allow homeowners to lower their energy costs and more sustainably manage the use of the Earth's energy resources.
To make the most of our gas heating, combine it with cost-saving building additions like wall and ceiling insulation and double-glazed windows.
Home Hacks Gas Cooking
Top chefs around the world are adamant: gas ovens and gas cooktops are far superior to their electric counterparts. They keep the food from drying out, are more reliable, cook faster, and are cheaper to run.
Those considering making the switch to a gas cooking appliance will need to hire a professional plumbing and gasfitting company to help get it connected to the gas supply lines. That's something not worth attempting by yourself, folks!
Hot Water Gas Systems
Switching over from an electric water heating system to one powered by gas? Need repairs done on your existing gas water heater? A gas technician can take care of these jobs and more.
Plumbing and gasfitting specialists recommend gas hot water systems for a variety of reasons. Gas lines are not affected by peak or off-peak rates and you'll have a steady flow of hot water, even in the case of a power outage. So natural gas is cheaper than electricity in most areas.
Home Hacks Gas Leaks
If you notice the smell of gas anywhere inside your house or especially around any gas-powered appliance like an oven or water heater, you may have a gas leak.
Gas leaks have the potential to cause damage to a property and can even result in injury or death. A gas leak is always serious.
Professional plumbing and gasfitting companies understand this. They will pick up emergency calls about gas leaks and get a gas technician on the road right away. Even after hours and on weekends.
Why Should You Hire a Professional Gasfitting Company?
If a gas line and or gas product is incorrectly installed, the home can no longer be considered safe. No one wants to experience a gas leak.
That's why it couldn't be more important to hire a specialist gasfitting company licensed to work in your state or region for all home renovation or office upgrade projects involving gas.
They Have Specialized Equipment
Professional gasfitting companies have a team of licensed, well trained, and highly experienced gas technicians. These tradespeople drive service vehicles that have all the (often very expensive) equipment they need to test and fix any issue they may come across in your home. And they know how to use it.
They Can Safeguard Against Risks
If you have old gas-run systems or appliances in your home, they may be faulty. Try to fix these issues by yourself and you could make costly or even lethal errors. An improperly repaired gas heater, for example, could cause air poisoning or a serious fire.
A professional plumbing and gasfitting company has the latest knowledge and training on current gas technologies to keep you and your family safe. They can inspect the appliance in your home, locate the problem, and tell you the best ways to repair or replace the product.
They Clean up After Themselves
Hire a professional gasfitting company and you can be sure the gas technician will leave your house just as they found it before work started.
They will inspect your gas appliances and the piping coming into your home, consult you on the installation or repair process before getting started, and clearly define the areas they will work within using builder's chalk.
Professionals will take care not to damage furniture and flooring. They will help with the post-service cleanup, advice, and maintenance.
They Understand the Needs of Their Region
Look for a gasfitting company near you. Not only are they experienced in their profession, but they will also have a better knowledge of the local bylaws related to connecting properties to the city gas lines. They will understand the local requirements for maintenance and repair.
Some companies even specialize in appliances that are popular in their region. Gasfitting in Australia, for example, will install and service gas-run patio and spa heaters as well as the usual water heaters, ovens, and space heaters.
Home Hacks Using Gas Safely
Once a gas technician has installed your gas product, you need to make sure you're using it safely. Keep flammable materials like clothing and paper away from space heaters, keep an eye on children when they're playing around gas appliances, and don't get distracted while cooking on a gas hob. Get regular gasfitting maintenance and inspections on your gas appliances, gas lines, and plumbing.
If you are unsure how to correctly use a newly installed gas appliance, call your local gasfitting company. They will be able to offer you advice and troubleshoot problems.
For more tips and tricks on smarter home living, browse the articles in our Home Improvement section.
Photo by Martin Adams on Unsplash