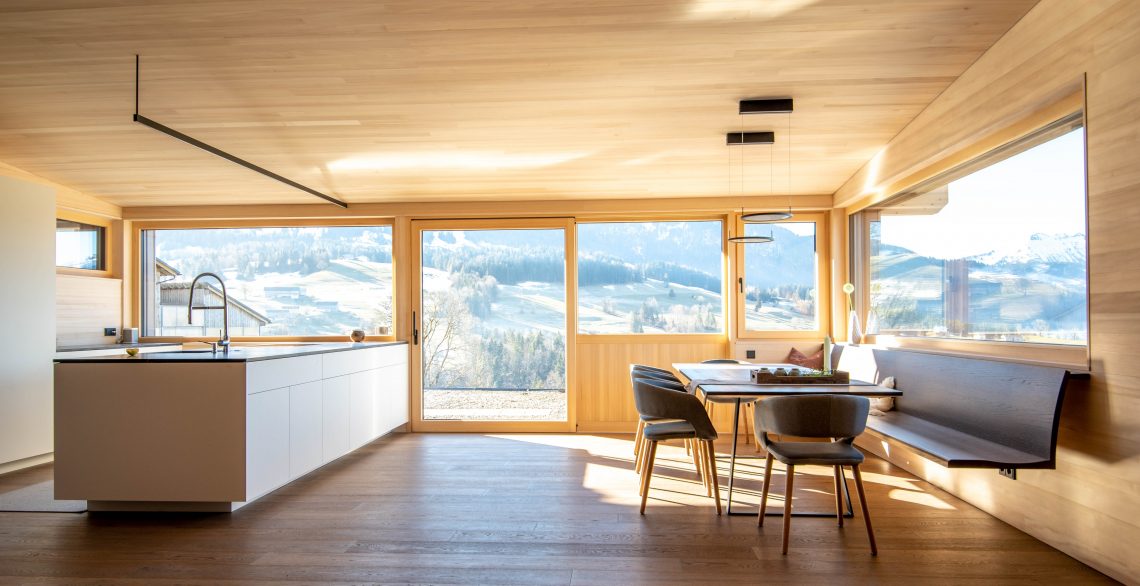 Top 7 Benefits for Improving an Existing Home vs. Purchasing a New Home
If you're prepared to buy a house, you could be debating between purchasing a new home or an older house. Brand-new homes are typically bigger and more streamlined. Older houses, in contrast, might be found in older, more eclectic neighborhoods. It's crucial to consider each choice's advantages and disadvantages to determine which makes the most sense for you. In this guide, we will understand how to purchase, construct, or remodel your first house.
Factors to Think About
Homeowners often spend too much money repairing their houses before selling them. They repair issues that a buyer might not notice or choose not to pay more to get fixed. Take the following into consideration before deciding to make changes.
What Is the Real Estate Market Situation?
Homes may sell quickly in a strong real estate market, drawing multiple offers and even bidding wars. You can typically get away with doing fewer repairs before selling in a seller's market. A house that requires work will get a lower price in whatever market. Buyers might not even bother to look at a house that needs work in slow markets.
Here are some of the tips for Improving an Existing Home vs. Purchasing a New Home
Benefits of Renovation of the existing home
You can customize it accordingly.
Your perspective on your home may change after renovations. They provide you with the fresh start you want without forcing you to buy a completely new house. You might decide to concentrate only on the areas that require improvement and endeavor to make your home completely functional. You can skip the ideal parts and choose to alter, upgrade, DIY, or spend as you like.
Making decisions is an important part of building a custom home. This covers every aspect, from the floor design to the finishes and materials used inside and outside. With an existing home, you may concentrate on the areas that require improvement or that you want to personalize to better suit your tastes and preferences.
Cost
You must first own land to construct a custom home. It would be best to locate a suitable property plot for sale and purchase it. The next step is to buy the supplies and start building. You will have a sizable sum of money by the time you have a home you can move into. Flipping, on the other hand, entails working with an existing property.
Because flipping homes are typically older, buying one is less expensive than building one from scratch. Before you can move into the house, you will need to make a few adjustments. Depending on the severity of the damage, repairs and maintenance might run into hundreds of dollars.
Deciding to relocate is usually a little easier when you're not particularly committed to your house or neighborhood. You will have the opportunity to start over and move forward with a checklist of your most wanted characteristics when you purchase a new property within reason and budget. Sometimes your budget, zoning regulations, or the space's physical limitations make it impossible to make the improvements you want to your current home.
Old-fashioned floor plans
You probably won't find current floor designs unless a house has undergone significant remodeling. If you're seeking a specific type of space, older homes may not have it because the kitchens, bedrooms, and even the living rooms were constructed for a different time period.
A new start
Moving gives you and your family a chance for an exhilarating new beginning in a new community with new schools. Additionally, you may be accustomed to the selling and purchasing of homes rather than renovation. Several professional resources are available to you when selling your house, including real estate agents, mortgage brokers, and lawyers. Remodeling typically leaves you on your own. Additionally, there are a lot of tax benefits to selling your house and purchasing a new one.
Renovations are never simple, and COVID-19 has made them even more difficult by disrupting supply chains, driving up material costs, and slashing schedules. Even without a pandemic, managing contractors, leading DIY projects, locating materials, and handling constantly shifting deadlines isn't ideal. Think about the possibility that you won't be able to purchase some things in person and may need to considerably extend your timeframe to account for supply chain delays and disruptions.
Ready to move in
It's less probable that you'll run into issues after closing that cause you to delay the day you may move in. You'll be able to move in as soon as you get the keys unless you're purchasing a fixer-upper or have big remodeling plans before moving in.
Conclusion
Be ready to accept change in all its splendor, whichever route you take. Because everyone's needs are different, there is no right or wrong choice when deciding whether to renovate your current home or acquire a new one. Ultimately, we must feel that buying a home is a better option than repairing the existing house as moving outside our comfort zones to think about how we intend to develop and prosper in the future. Allow yourself to consider all of your alternatives to decide what is best for you if you need to learn more about the home-buying process. In that case, real estate professionals can assist you in the Home buying process.
Photo by Fabian Kühne on Unsplash