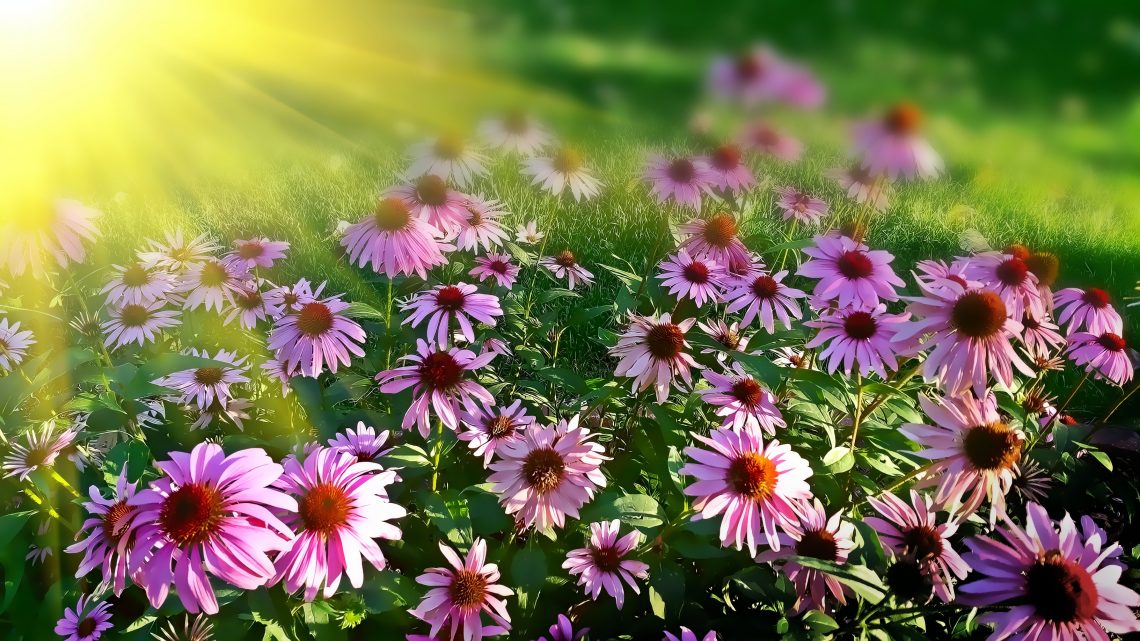 Tips On Gardening: How to Keep Your Garden Going all Summer
Is there anything better than enjoying your little backyard or garden during the entire year? We prepared a list of useful tips on gardening that will help you in keeping your garden going all summer long.
Even if you're a self-proclaimed plant killer, together with watering and ordinary maintenance, you will be able to enjoy your green garden all season long. It doesn't matter if you want to grow some fresh veggies, tasty fruits, or colorful flowers, our tips will keep them flourishing.
6 Tips On Gardening That Will Keep Your Garden Green Throughout Summer
Next up are the 6 hacks we used to keep our garden going all summer, which you can also try out.
Tip #1 – Say No to Pot Mix!
If you've broadened your garden from the beginner level and are keeping more plants now, think of the quality of your soil. This means less pot soil mix and more compost in your plant base. This tip goes regardless of what you're trying to grow, be it vegetables or fruit.
Ditch the potting mix and make your own compost. Remember to only use compost with manure that has cured (sat there) for at least six months. Use fruit and vegetable waste, coffee grounds, and eggshells to create the compost mix. Add it to your pot or garden soil. This way, your plants will look fresh and feel replenished throughout the season.
Tip #2 – Don't Wet Leaves!
Watering your plants is a daily task when gardening, it goes without saying. But, what most people don't realize is that wetting your plant's leaves can cause more damage than good. Most of us do it because we want the leaf to be hydrated.
On the contrary, constant moisturizing can lead to fungus growth and the development of fungal diseases on the plant. So, next time you water your plants while there is no sun, and try to keep away from the leaves.
Tip #3 – Eat in Season
Most plants have a lifespan of up to 90 days, that's why we recommend eating your veggies while they are in season. The same goes for fruit, which is ripe for only a few weeks. After the short period of production is finished, plants move on to flowering or producing seeds.
Therefore, most gardeners are encouraged to pick their vegetables and fruits as soon as they are ripe. Waiting too long can lead to the produce withering, followed by food waste. This way, you cannot enjoy the results of your hard work, and rotten or dead crops can be a hazard to the rest of your plants.
Tip #4 – Plan Your Pruning and Trimming
Pruning or removing dead leaves and stems, and trimming, or stopping the overgrowth of plants, are also parts of gardening. Both actions are encouraged throughout plant growth to maximize air circulation.
But, if it gets too hot, you might want to tone it down. Planning your pruning according to weather is something we would recommend because dead leaves can be a great sun protector too. In addition, both pruning and trimming can harm the plant and leave it more prone to diseases. So, before you get those scissors, think of whether it's too hot.
Tip #5 – Wrap It Up!
No, it's not the end of the season. Wrapping your plants will protect them against any kind of weather. Throughout the year, all gardens can use some protection. In summer specifically, you can use a sunshade or sun cloth to keep UV rays from your beloved veggies.
Even in the winter, using your garden blanket, frost cover, or garden sheets will protect your plants. Protective layers bring many benefits, not just weather protection. These include protection against frost, keeping bugs, birds, rodents, and other pests away from your plants.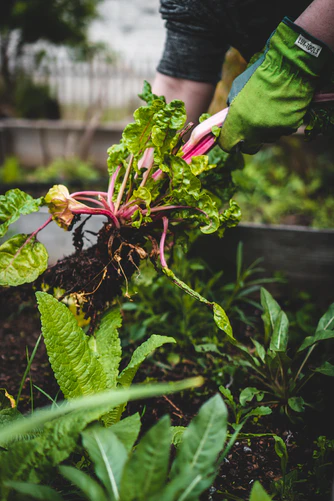 Tip #6 – Protect the Soil
Keeping your fruit healthy is a hard job, especially during summer, when there are so many threats and less access to water. Together with our plants, we protect the soil of our garden too, to keep it fresh and full of nutrients. The way we do this is by using dry grass to cover the plant beads. Mulching doesn't just minimize weed growth but also allows less heat to reach the soil, stems, and roots of plants and drain it of their moisture.
Another way to protect your soil from the sun if you have trees is to leave your lawn longer. At least 2 and up to 3 inches long grass is the optimal size. You want to protect the soil, so it stays hydrated and doesn't dry up quickly.
Conclusion
Gardening is a great hobby to take up, especially since it encourages some outside time and burning calories. It's no fun if you don't get to see the product of your long and hard work. That's why we decided to share the most useful tips on keeping your garden going even through summer.
We hope our article will help you in keeping your produce green and garden flourishing, prepared for the hot days ahead.
Photo by Flash Alexander on Unsplash