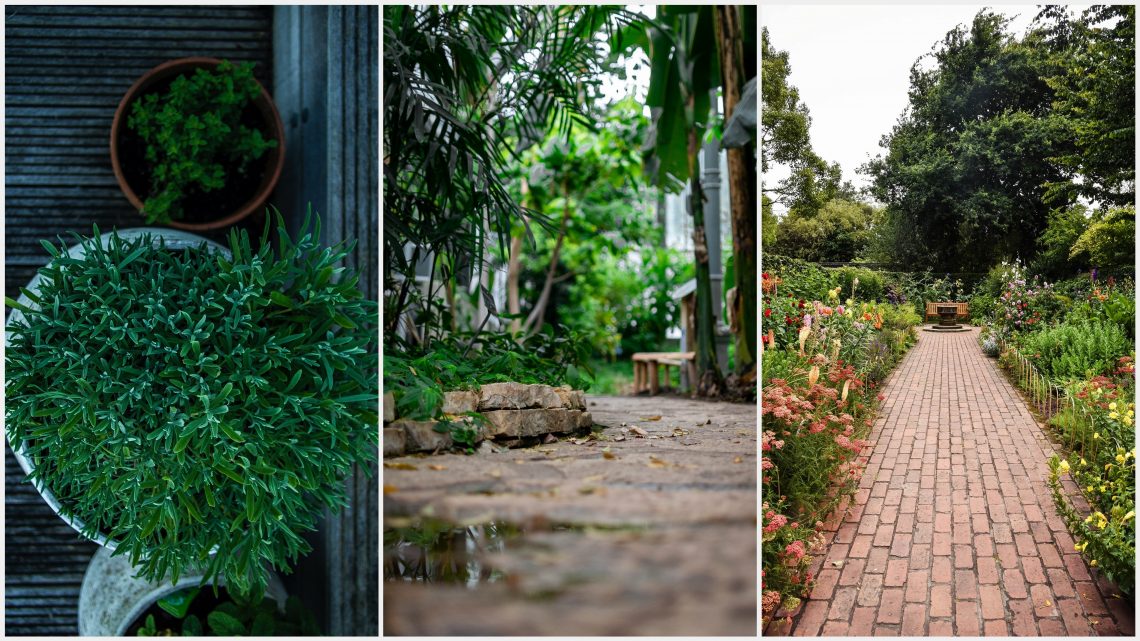 Revitalize Your Garden With Simple Projects
Summer is almost upon us and you should think about ways to revitalize your garden with simple projects. Gardens have become so important to us. They're the ideal place to go to when you need a bit of fresh air, time to relax or to socialize. And if the sun is shining, even better. If you're hoping to spend more time in your garden this year, but don't like the way it looks, you may be thinking of giving it a makeover.
But what projects can you try, to revitalize your garden? Whether you're looking for a big DIY project to transform your space, or a few little projects to add some interest, there's lots of things you can have a go at. Here's a few ideas to get your garden looking its best.
Create your own decked area
If you're keen to have more friends and family over for dinner or drinks outside, you may need a proper space to do it. So, adding some garden decking may work a treat. This will give you a nice level area for outdoor furniture to sit on. And with a bit of careful planning, it can look really impressive.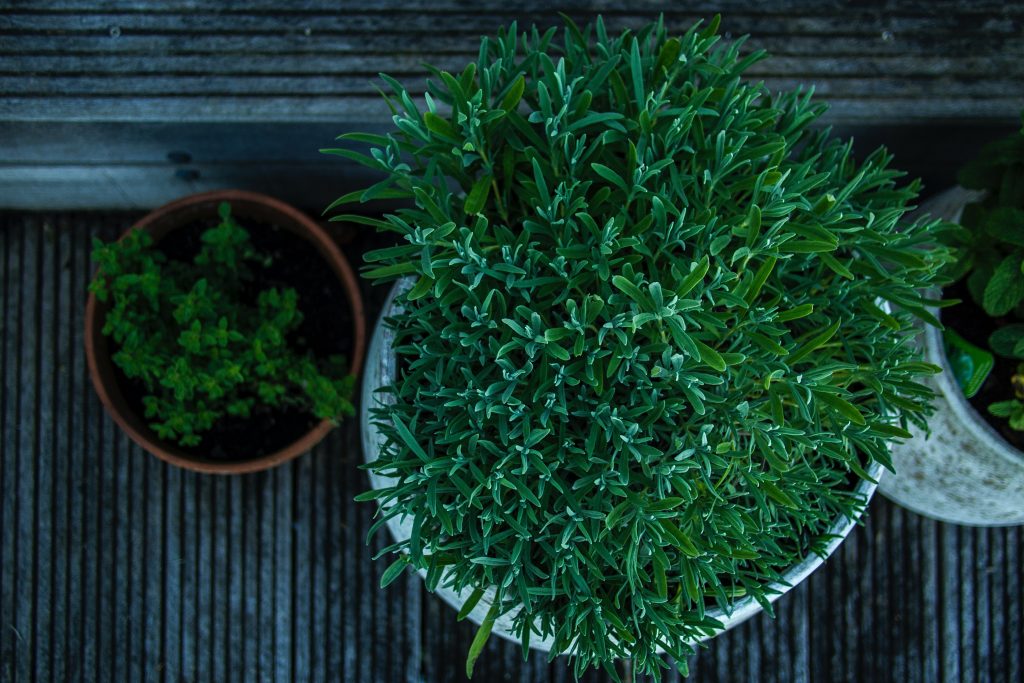 Photo by Daria Nepriakhina on Unsplash
Doing it yourself will save you money on labor costs. But you will need some confidence with tools and a spare pair of hands to help you. Before ordering your materials, make sure you've measured out the area and it's the right size for fitting your garden furniture onto. You don't want to make it too small! You'll also need to level the ground properly before you start. Otherwise, you can anytime choose to call professionals like a Austin garden care services to perfect your garden.
Reshape your lawn
Lawns are great areas in the garden for both relaxation and play. But if your lawn is looking a bit boring and you'd like to make it look more modern, you could try reshaping it. Lawns are often laid in a square or rectangle shape, but they really don't have to be. Adding some curves or going for a simple circle, could make it look more stylish.
You'll need some chalk spray paint to mark out your shape and a spade to dig up the unwanted turf. You could increase your flower borders around the edge of the lawn or try some decorative edging to keep the new shape looking neat.
Add a winding path
If your garden is still looking a bit too square and you'd like a softer, more free-flowing feel to it, you could add a winding path through it. This idea would work really well with a curved lawn area too. You could use decorative gravel, stone slabs or bricks to create the path. Whichever you prefer or feel confident laying.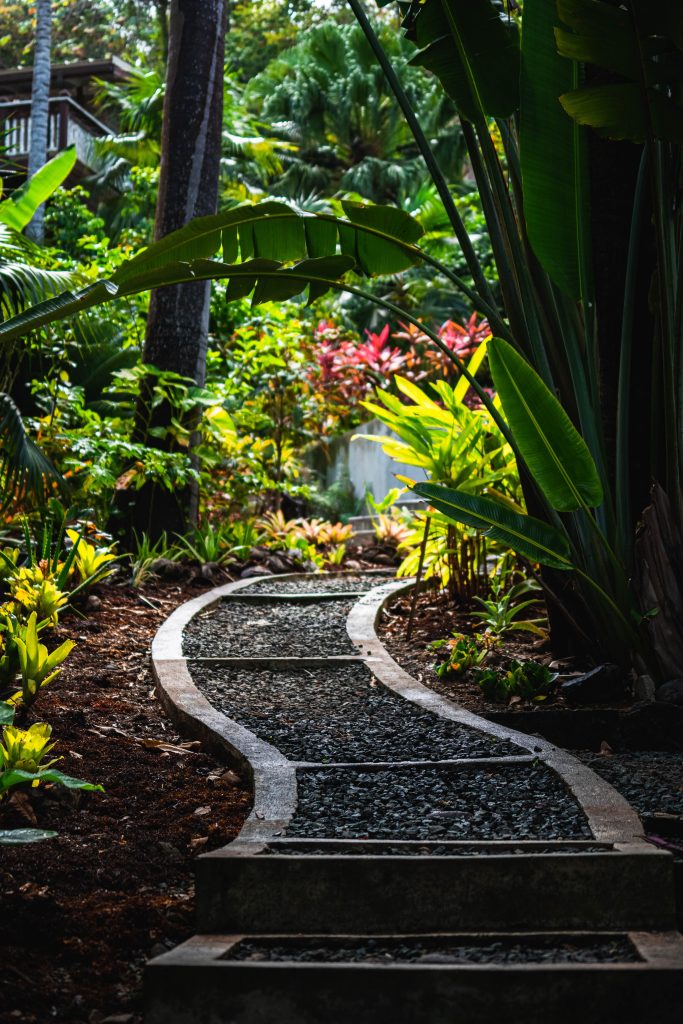 Photo by Joey Genovese on Unsplash
Again, it will help to mark a route out in chalk spray paint. This will allow you see if it looks right and help you work out the amount of materials you need. If you want to make your path more of a feature, you could install a little seating area at the end of it.
Make a bird feeding station
It's nice to attract wildlife to the garden. And making a bird feeding station is one way to do it. There are lots of feeding stations you can buy. Many are simply a metal pole that you can push into the ground, with hooks attached for the feeders. However, you could make your own version from wood. This could look more decorative and natural than a store bought one.
A neat way to do it, is to buy a wooden post with a staked end. If you're putting the post straight into the ground, you may wish to fill round the post with gravel to create some drainage and prevent the wood from rotting. Then you can fix decorative hooks to the sides of the post for your bird feeders to hang from. Make sure your hooks are weatherproof. Hanging basket brackets could work well for this. You could hang a mix of bird feeders and baskets or planters from the post. Creating a bird feeding station and flower display in one.
Make a new border display
You can do a lot of projects to add features to your garden, but nothing beats a colorful border for revitalizing the garden. But how do you create a border display to wow? First, you need to pick a location in the garden that isn't too shady. Make sure your soil is in good condition too. You may need to add nutrients or topsoil to improve it.
Then you need to plan out where to put your plants. It's a good idea to choose the tallest plants, trees or shrubs to sit at the back of the border with shorter plants towards the front. This means you're not blocking sunlight from the shorter plants and you'll create a nice, layered display. Choose evergreen shrubs at the back for extra, year-round color. And go for perennial plants, so your flowers return year after year.
Taking on new projects
Hopefully, these ideas and tips will give you a bit of inspiration for your next DIY project. Whatever project you decide to take on this year, your garden is the ideal place to do it. It will give you a sense of achievement, but more importantly, a beautiful space to unwind and entertain.