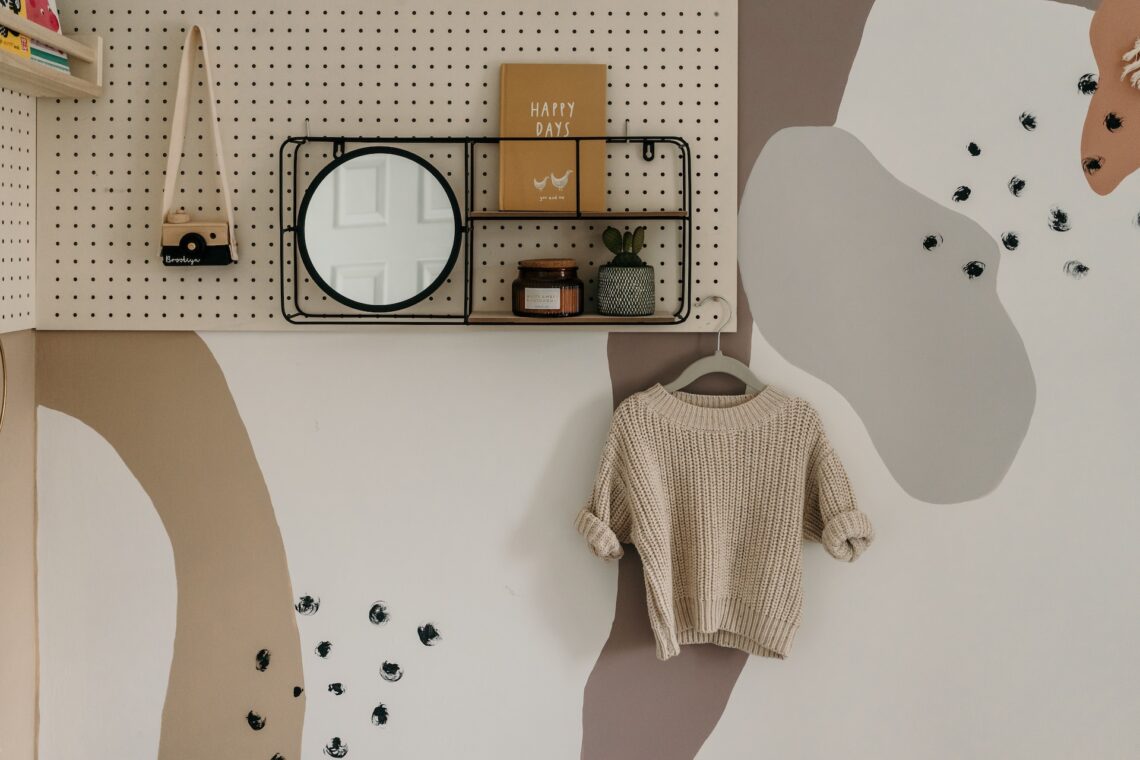 Tips and Tricks to Consider When Designing Your Baby's Nursery 
Preparing the arrival of a new family member usually entails a very long to-do list. One of the things that should sit at the very top of your list is designing your baby's nursery. This space should feel calm, relaxing, and comfortable (for both you and the baby). From selecting the perfect color palette to finding cute nick knacks, every decision you make should be thoughtful. 
If you've never had experience designing a nursery before, you have come to the right place. In this blog, we will cover the most essential tips and tricks you should consider when creating a serene and delightful space. Keep reading to find out what they are!
Find Your Inspiration 
The best way to get started is by having a rough idea in your head of what you want to achieve. To find inspiration, we recommend you sift through design magazines, look at some influencers that you admire, and create your own Pinterest board. Once you find a style you like, you can let this guide your decision-making process.
Opt For Calming Colors 
When you have a screaming baby on your hands the last thing you want is to be surrounded by bright red walls. Instead, try to choose a calming color scheme that will create a tranquil atmosphere. For example, mint green, baby blue, and lavender are great choices. If you prefer a neutral base, you can incorporate these colors through rugs, textured cushions, and soft blankets.  
Create a Sleep-Inducing Space 
Every additional moment your baby sleeps is an opportunity for you to catch up on much-needed rest or tackle pending chores; therefore, creating a sleep-inducing environment is a must. We recommend you invest in a high-quality crib and mattress as well as blackout blinds from Supreme Shades.  
Maximize Efficiency 
Parenthood involves a lot of multi-tasking, so maximizing efficiency in the nursery is non-negotiable. Use practical storage solutions such as open shelves, bins, and baskets. You can also create a nappy changing station that has all the essentials located at arm's length. Just make sure to keep any hazards out of the baby's reach. 
Plan for Future Growth 
Last but not least, make sure to create a space that can be modified to suit your child's needs as they grow up. You don't want to spend every few years changing up a room. Choose furniture and decor that can grow with your little one, such as an adjustable crib that turns into a toddler bed.
At the end of the day, it's important to create a space in which your little one can feel comfortable and safe. Remember to pick a theme that will inspire your bundle of joy and help unleash their creativity as the years go by. It's always a good idea to find as much inspiration as you can before you begin the design process. Hopefully, this guide has given you plenty of incentive to get started as soon as possible. 
Photo by Toa Heftiba on Unsplash