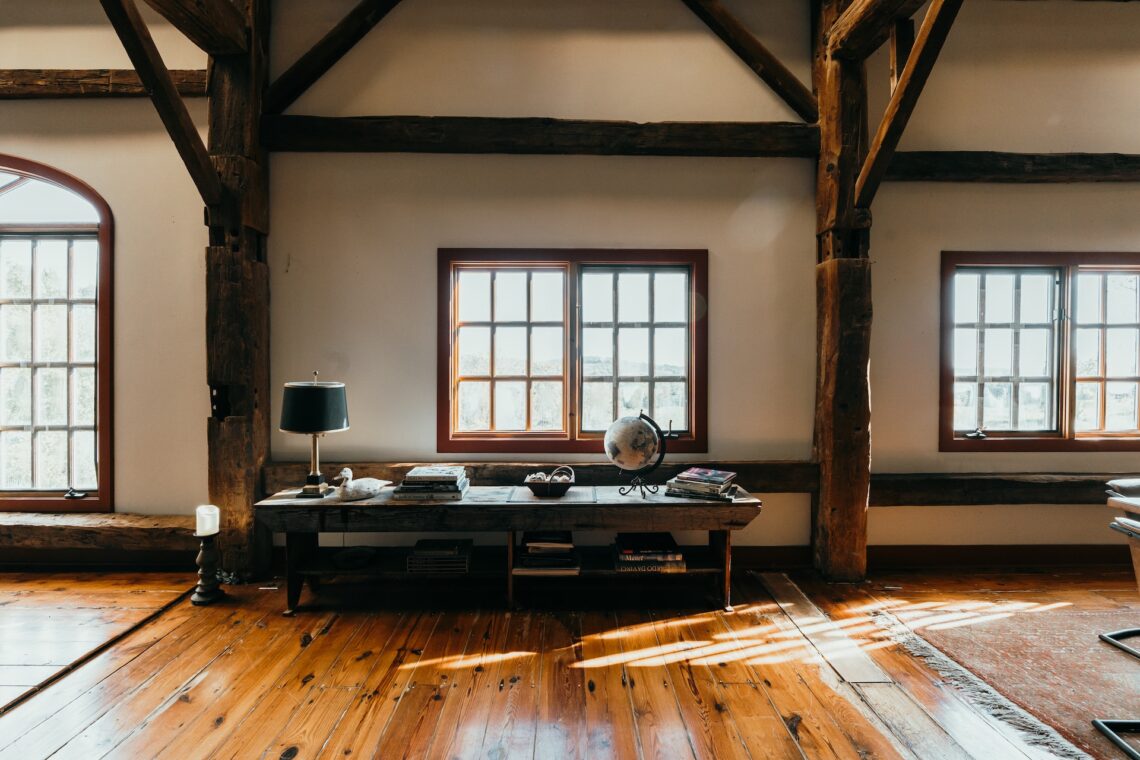 8 Must-See Barndominium Plans to Inspire Your Dream Home 
Are you looking to build a unique home that will stand out from the rest? Consider the barndominium—a modern hybrid of a barn and a condominium. A barndominium determines the layout and functionality of the living space. In recent times, this type of home is becoming increasingly popular due to its affordability and flexibility. In case you are unaware of the barndominium benefits and plans that can be included while building or renovating your home, you have landed on the right page.
Here we will provide the benefits of including the barndominium aspect in your home. Further, we will share 8 must-see barndominium plans that will inspire your dream home!
What Is A Barndominium? 
Barndominium plans combine the best features of both barns and condos into one building. It is typically constructed with metal or wood siding but can also be built with brick or stone, depending on your preference. The interior can be designed however you like, giving you complete freedom over using the space. You can customize it to fit your lifestyle, whether it's an open-concept living area or multiple bedrooms for friends and family members. 
Benefits Of Building A Barndominium 
Building a barndominium has many advantages over traditional homes:
• Cost efficiency: Due to their simple design, barndos tend to cost less than other types of homes – especially when compared to custom builds! Plus, they're easier and faster to construct.
• Flexibility: As mentioned before, barndos are highly customizable, so you can create whatever kind of layout works best for your needs. Whether it's an open-concept living area or multiple bedrooms for friends and family members – the options are endless!
• Durability: Since these homes are constructed using metal or wood siding, they are very durable and resistant to damage from weather conditions such as wind storms or floods.
• Low maintenance: Unlike traditional homes, which require frequent upkeep (painting/staining/roofing etc.), barndos require minimal maintenance due to their sturdy construction materials and save money too.
 8 Must-See Barndominium Plans To Inspire Your Dream Home 
1) The Modern Farmhouse – This three-bedroom plan uses modern farmhouse styling with exposed beams in the great room, along with shiplap walls throughout most of the house for a rustic feel. Other features include an outdoor kitchen perfect for entertaining guests.
2) The Open Concept – If you prefer more open spaces, then this two-bedroom plan might be just what you need! With its large central room featuring vaulted ceilings and sliding doors leading out onto an outdoor patio area – this plan offers plenty of space without feeling cramped.
3) The Lofted Retreat – Perfect for those who love high ceilings, this plan has two lofts that overlook a spacious great room below, making it feel much larger than its actual size! Additionally, there's plenty of natural light thanks to several skylights installed in a lofted retreat.
4) Luxury Living – For those who want something extra special, then look no further than this four-bedroom luxury option featuring granite countertops in both kitchens along with hardwood floors throughout most areas creating an elegant atmosphere perfect for entertaining guests.
5) Simple & Functional – This one-bedroom plan is perfect if all you need is just enough space without all frills attached, thanks mostly due to its efficient use of space, such as having two beds stacked above each other.
6) Roomy & Spacious – For larger families who need lots of rooms, this six-bedroom plan offers plenty of space while still keeping things organized.
7) Elegant Country Charm – If rustic charm is what you seek, then look no further than this five-bedroom option featuring exposed beams combined with shiplap walls in order to give off that classic country vibe.
8) Classic & Timeless Design – Last but certainly not least, we have our classic three-bedroom design. This design offers timeless elegance through its combination of white-painted walls with natural wood accents. The design makes sure that regardless of how trends may change over time–this home will always remain stylishly timeless.
Conclusion           
Building a barndominium has many advantages over traditional homes ranging from cost efficiency all the way up to durability–making them ideal choices for those wanting something unique yet affordable at the same time. Furthermore, there are countless plans available online, offering endless possibilities when designing a personal dream home. So why wait any longer? Start planning now and become a proud owner of a new beautiful barndominium today!
Photo by Clay Banks on Unsplash