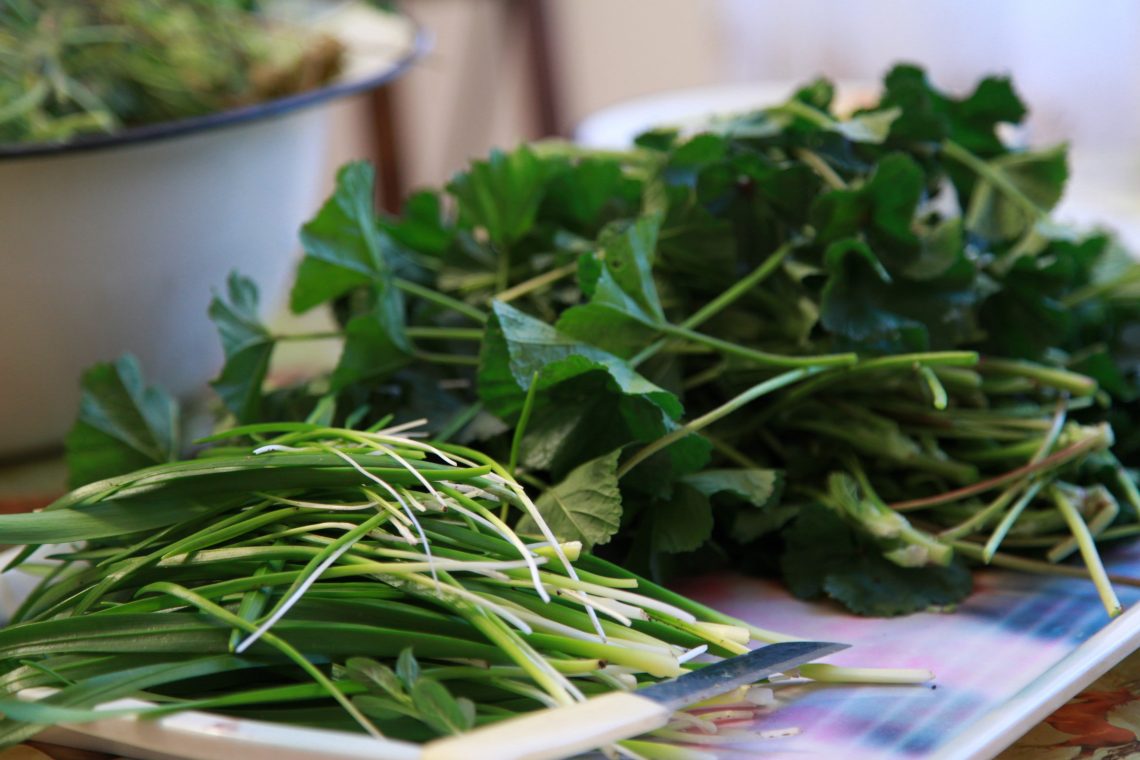 The Ultimate Fall Planting Guide
With autumn officially here, growing season doesn't have to end! With the soil still warm, plan your gardening with the ultimate Fall planting guide. Autumn is here, changing the leaves from green to fiery orange and red. They fall from the trees to create a crunchy carpet on the roads. Many plants wither away as they prepare for the harshness of winter. It's a season not well known for its planting prowess, but that's selling this beautiful season short. There are a lot of plants that thrive in the warm and damp soil of Fall.  Uncertain where to start? Keep reading to learn the best plants to add to your Fall planting list with this next guide!
Vegetables
Spring greens and hardy root vegetables are the best crops to plant around this time. The spring greens like the cooler temperatures and the root vegetables only take about 2 months to grow.
Anything fast-growing is a great choice here. Make sure to check the seed packet for the average maturity rate of the vegetable.
You want to stick to around 70 days or less to ensure that the plants finish growing before the first frost of the season. If you have milder winters, however, you don't have to worry quite as much.
Fill out your Autumn vegetable garden with things like:
Beets
Spinach
Garlic
Turnips
Radishes
Arugula
Onions
Carrots
Lettuce
Broccoli
Trees and Shrubbery
Although the air is cooler now, the soil still retains its warmth. This makes it perfect for trees and shrubbery to sink their roots into the soil and get a headstart for Spring. Cover the soil with some mulch to protect from the harshest of cold, and they'll thrive without needing much care at all.
This wet soil climate is much nicer for the delicate roots of trees and shrubs, which makes Autumn the better choice compared to planting in Spring. When Spring turns into Summer, there's often a large risk of the heat killing off those newly-planted trees.
So when in doubt, plant your trees and shrubberies in the Fall! Include things like:
Rhododendrons
Azaleas
Apple
Elm
Hawthorns
Hydrangea
Maple
Crabapple
Spruce
Pine
Don't hesitate to enlist the help of Cherry Oak Landscaping to come up with the perfect layout for all of your new trees.
Flowers
Spring isn't the only season that allows for colorful flowers. Some annual flowers do well even in the negative temperatures. Violas, peonies, and pansies are perfect Autumn flowers as they're hardy enough to survive the cold nights.
It's also a good time to start preparing your flower beds for spring by planting your spring bulbs. These hearty bulbs need the cold soil of Winter before coming out in full bloom when things warm up in Spring.
Make sure the nights are cold enough (50° or less) for a solid two weeks before planting your bulbs, or else they'll start popping up far too early.
Great bulb flowers include:
Tulips
Crocuses
Daffodils
Hyacinths
Get Started With Your Fall Planting Right Away
With the help of this Fall planting guide, you'll have no trouble continuing to garden even in this colder season. Gardening is the perfect DIY project and ensures you have beautiful plants all year long. It's great news for those of us who can't get enough of watching plants grow and thrive! Don't forget to check out the rest of our blog for more DIY projects!
Photo by Naira Babayan on Unsplash