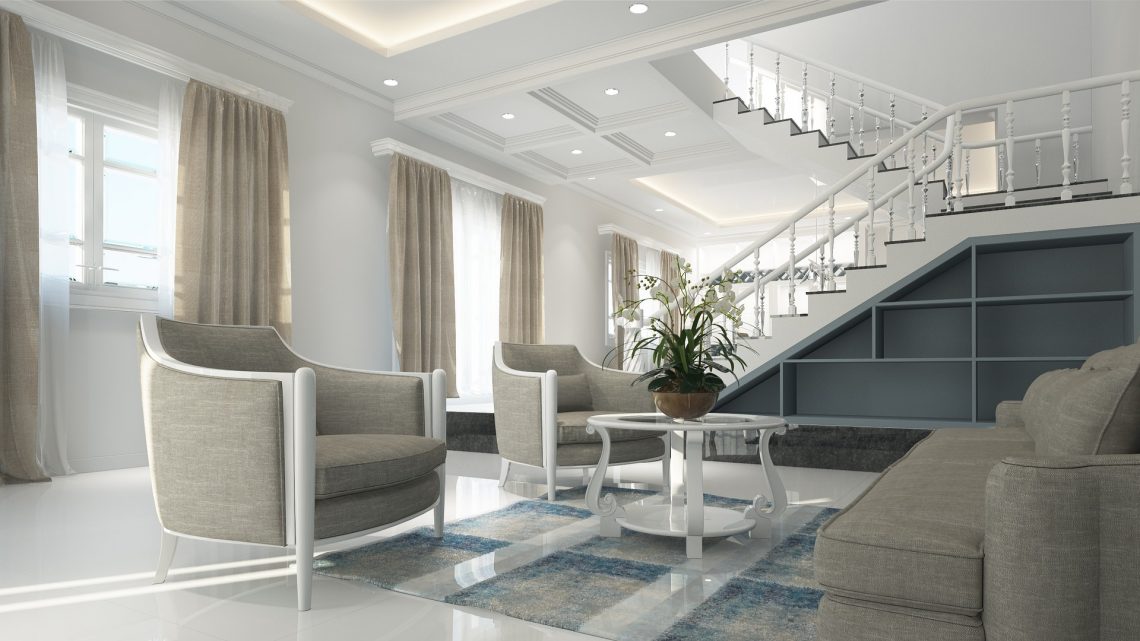 Interior Design: Why It's Important To Hire Professionals
Interior design might seem like a superficial thing. After all, what does it really matter what your home or office looks like on the inside? As it turns out, quite a lot. Interior design is about more than just aesthetics; it's about functionality, ergonomics, and even psychology. Hiring a professional interior designer can make a world of difference in how your space functions and makes you feel. In this blog post, we will explore the importance of interior design and why you should always hire professionals to help you create the perfect space.
The Benefits of Hiring Interior Designers
1. Interior designers have the training and experience needed to create beautiful, functional spaces. They know how to use color, light, and texture to create an overall aesthetic that is both pleasing to the eye and practical for everyday living.
2. Interior designers can save you time and money by helping you avoid costly mistakes. They can also help you maximize your budget by suggesting cost-effective solutions that still meet your design goals.
3. Interior designers can provide valuable insights into current trends and styles. This can be helpful if you want your home to feel fresh and up-to-date without making major changes or spending a lot of money.
4. Interior designers understand the importance of creating a healthy indoor environment. They know how to select materials and furniture that will improve air quality and minimize exposure to harmful toxins.
5. Interior designers are experts at space planning. They can help you make the most of your square footage by creating efficient layouts that maximize function and flow.
The Process of Interior Design
The interior design process is important to hire professionals for many reasons. The first reason is that they can help you save time and money. As the folks behind DePanache note, interior design should bring life to your space, helping you connect with your surroundings in a meaningful way. They can do this by helping you find the right materials, furniture, and accessories for your home. They can also help you with the layout of your space so that everything flows together nicely.
Another reason to hire professionals for interior design is that they have the experience and knowledge to know what works well together and what doesn't. This can be a huge help when you're trying to figure out how to style a room or what colors will work well together.
Lastly, professionals can offer peace of mind. When you're working with someone who knows what they're doing, it takes a lot of the stress out of the process. You can relax and enjoy the process, knowing that everything will turn out just as you envisioned it.
The Different Types of Interior Design Services
1. Residential Design Services – These services are perfect for those who want to make their home more stylish and inviting. A professional interior designer can help you choose the right furniture, colors, and textures to create the perfect look for your home.
2. Commercial Design Services – If you're looking to make your business more appealing to customers or clients, then commercial design services can help. An experienced designer will be able to create an inviting and professional space that makes a great first impression.
3. Event Planning Services – If you're planning a special event, then hiring an interior designer can be a great way to ensure everything comes together perfectly. They'll be able to work with you to create a cohesive look that ties in all of the elements of your event.
How to Find the Right Interior Designer for You
1. Do your research. The first step in finding the right interior designer is to do your research. Not all designers are created equal, so it's important to take the time to look into different designers and see what they have to offer. Look at their portfolios, read reviews, and talk to other people who have worked with them in the past. This will help you get a better idea of which designers are right for you.
2. Consider your budget. One of the most important things to consider when choosing an interior designer is your budget. You want to make sure that you find a designer who fits within your budget constraints. Otherwise, you may end up spending more than you ever wanted to on your design project.
3. Think about your style preferences. When it comes to interior design, everyone has their own unique style preferences. It's important that you find a designer who shares your sense of style and can help bring your vision to life. Take some time to browse through different designers' portfolios and see which ones appeal to you the most.
There are many reasons why you should consider hiring a professional interior designer for your next home project. Interior designers have the training and experience necessary to create a functional and stylish space that meets your specific needs. They can also save you time and money by helping you avoid common design mistakes. So if you're looking for someone to help you create your dream home, be sure to contact a qualified interior designer today.
Image by khiem tran from Pixabay